Things to Do in Avoca Beach 
Avoca Beach NSW is a family friendly beachside village just south of Terrigal. It's more laid-back than Terrigal, but you'll find attractions that will keep you busy during your holiday.
What can you do in Avoca Beach? The beach of course is the main attraction…

The Beach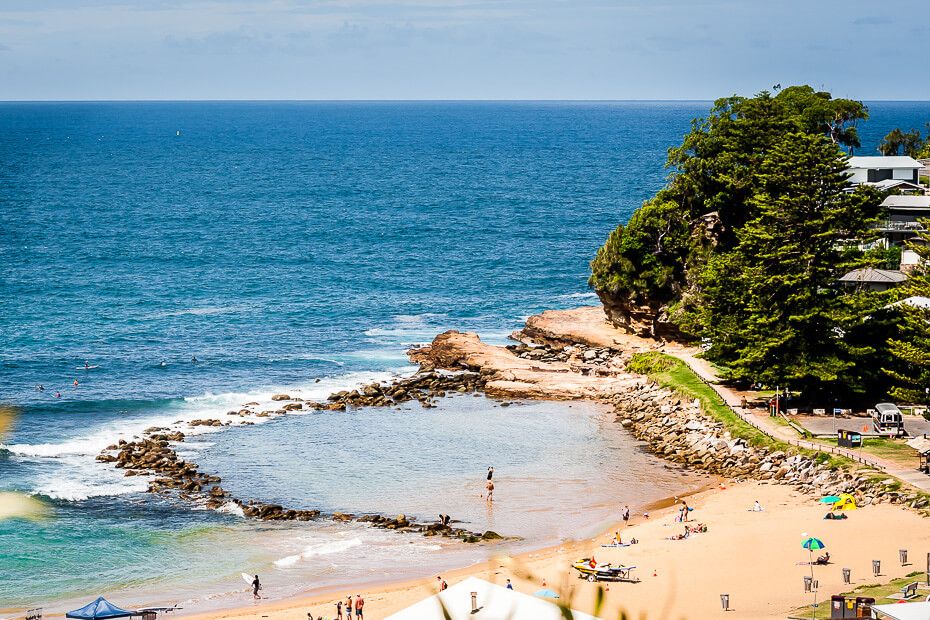 Avoca Beach is a great family spot. Do you have kids? Then settle at the southern end of the beach and relax.
Everything you need is located there: lifeguards, sheltered ocean pool, cafes & restaurants, playground – and great surfing...  
Avoca is well-loved for its surfing. A favourite spot is Avoca Point.
The pro surfer Adrian Buchan originates from here – if you want to become as good as Adrian, get surfing lessons now (you may need a few) with one of these surfing schools: Central Coast Surf Academy, Central Coast Surf School or Avoca & Terrigal Learn to Surf.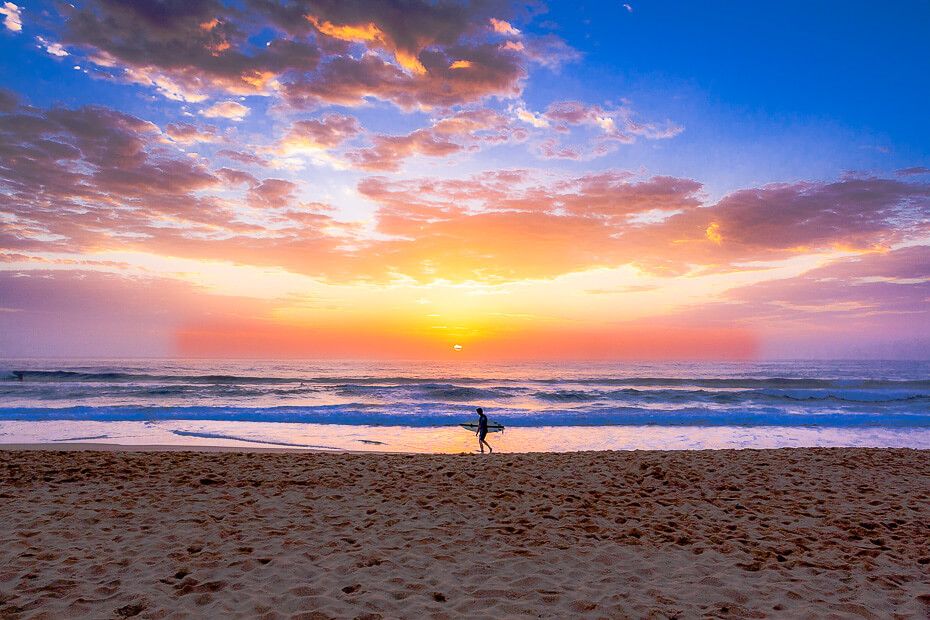 Swim between the flags. Lifeguards patrol the ocean from the beginning of the school holidays in September to the end of the school holidays in April.
Dogs can run free on the beach near the lake. If you are looking for a place to eat with your pet, pick Wise Food Cafe.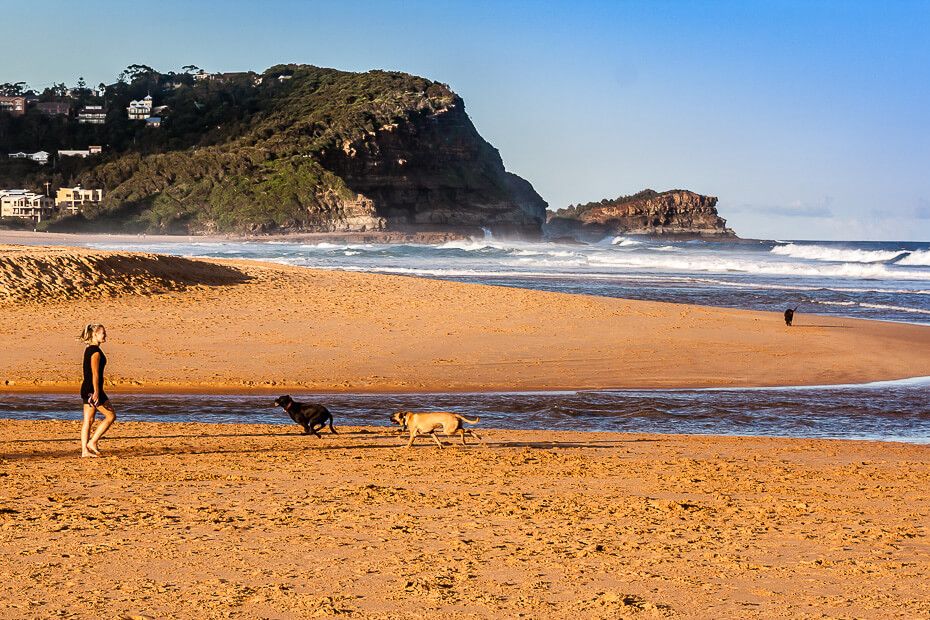 Restaurants on the southern end of the beach abound. Nothing is better than enjoying a great meal beside the ocean during a hot summer day while the kids are running around on the sand. Try Mojito Joe's, Jaws or Avoca Point.
Or do you just want fish & chips beside the water? If you visit Avoca Beach Seafoods on a Thursday evening or Sunday afternoon, you'll get live music. And a magic evening...
Aquafun
Hire pedal-boat, kayak, or stand up paddle board at Aquafun on Avoca Lake and have a picnic in the shaded area on the shore in Heazlett Park.
Swap watercraft as much as you like for the time you choose. The boats are stable and good fun. Go as far as you like on the lake.
No need to book, just turn up. Open from Sept - May on weekends and school and public holidays 10 am - 5 pm.
Avoca Beach Picture Theatre
The historic single-screen Avoca Beach Picture Theatre is located across the beach.  It screens quality movies including independent and foreign films. 
They often have special evenings such as French or Italian. And you can enjoy a glass of wine with a movie. Hard to resist.
The cinema looks unassuming, yet it has received a few awards over the years, and the BBC nominated it one of the "ten most beautiful cinemas" in the world. But this may not last…
The owners are currently seeking approval to redevelop it into a multi-screen cinema complex. Enjoy it while it's still historically intact…
Avoca Beachside Markets
Avoca Beachside Markets are popular markets beside the lake. The markets occur the fourth Sunday of every month in Heazlett Park 9 am - 2 pm.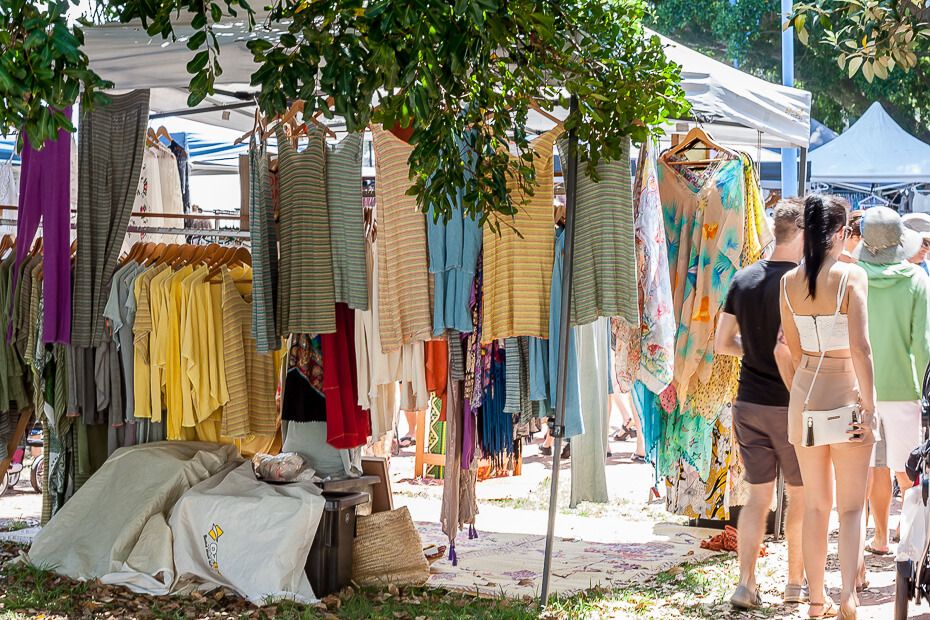 You'll find quality things and food: wood sculpted craft, freshly squeezed juices, chilli produces and jams, recycled wood furniture, gourmet dog treats, Turkish towels, honey, Irish soda bread, French style nougat, cacao spreads… Grab a Turkish Gozleme. Yum!

Parking can be hard to find so get there early. Or park at Avoca Beach Hotel and take the shuttle bus – it might be a great place to finish your day as they have an excellent bistro.
Read more on Avoca Beachside Markets.

Ex-HMAS Adelaide
Dive the Ex-HMAS Adelaide that was sunk 1.8 km off the beach. The Ex-HMAS Adelaide was an Australian naval warship. It was controversially scuttled in 2011 to create an artificial reef, a diving site and, hmm, to get rid of it, really. 
The ship has an interesting history: It was involved in rescuing two men after their yacht capsized during a round the world yacht race in 1996. Then in 2001 it stopped illegal immigrants at sea – this event became known throughout Australia as the "Children Overboard Affair".
The scuttling didn't happen without a fight... The locals organised a 'No Ship" campaign to prevent the scuttling. They found expert evidence that the ship contained PCBs. The matter went to court but the tribunal permitted the scuttling all the same.
So, the ship is now under water and large holes were cut for divers to access it. 
Captain Cook Lookout
See panoramic views from Captain Cook Lookout. You can see the Skillion in Terrigal to the left and Bouddi National Park to the right. It's a great spot for whale watching from June - August.
The lookout was named Captain Cook because Captain Cook sailed past the coast in 1770 and saw three coastal projections, which he named 'Cape Three Points'. The lookout is the first projection. The two other projections are at the south: Macmasters and Little Beach.
To get to the lookout, head to Copacabana, turn left on Del Monte Place and drive to the top.
Bouddi National Park
Bouddi National Park is 15 minutes away. This small national park has lovely day walks – the best is the Coastal Walk. Since it's located near the water and on top of rugged cliffs, all the walks are stunning... 

there are heaps of lookouts, and you can even walk to isolated beaches. The best one is Maitland Bay. The walks are well maintained, and you can access them from a carpark. Too easy.
Read more on Bouddi National Park.

Terrigal
Terrigal is the most cosmopolitan town on the Central Coast. It has a great cafe culture and excellent restaurants and clubs.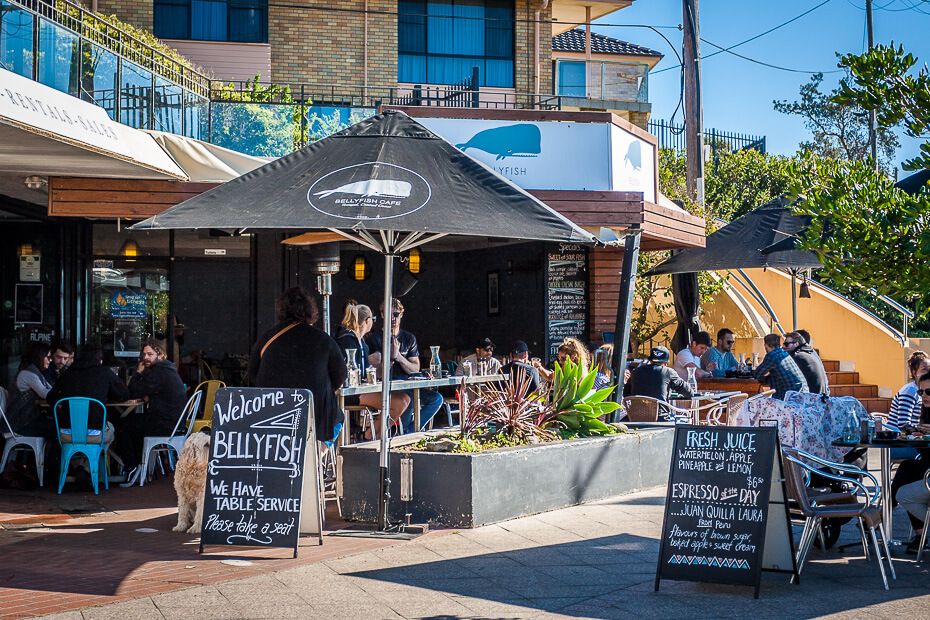 They are all located beside a beautiful beach. Also, visit Terrigal Haven to picnic, swim in the calm water and climb the Skillion.

Block 'N Tackle Brewery
Would you like to drink fresh hand crafted beer in a bar frequented by locals? Then head to Block & Tackle in Kincumber, and grab a tasting paddle and a Mezza plate with cheeses and dips or a locally-produced pie.
Block & Tackle was recently established by Avoca Beach locals. Their license condition has just changed. They are now allowed to play music, so local musicians will increasingly be performing. Block & Tackle is kid-friendly.
Open Wed - Sun from 12 pm. Located unit 1, 11-13 Cochrone Street, Kincumber.
LooLoo's Coffee Warehouse 
 If you are a coffee snob, or if you are just after an excellent coffee, head to LooLoo's Coffee Warehouse in Kincumber. The cafe is in a weird industrial spot, but it has a superb atmosphere. It's always packed with visitors – the best sign of a quality hang-out.
Open Tue - Fri 6.30 am - 3.30 pm; Sat 7 am - 1.30 pm; closed on Sun. Located unit 12, 11 - 13 Cochrane St, Kincumber.
Ken Duncan Gallery
Ken Duncan is a photographer well known for his stunning panoramic photos of landscapes. His gallery is located at Erina Height, and you can visit it for free. 

Have a coffee and food at the cafe located at the gallery. It's a couple of hours well spent. His photos are stunning.
Read more on Ken Duncan Gallery.

These Guides May Help You Plan Your Visit to Avoca Beach
Map of Attractions in Avoca Beach NSW 
Are You Liking It?
Comments