Central Coast Accommodation: Top-Rated
THIS POST MAY CONTAIN AFFILIATE LINKS. PLEASE READ MY DISCLOSURE FOR  MORE INFO. 
Find a Central Coast accommodation perfect for your stay on the Central Coast.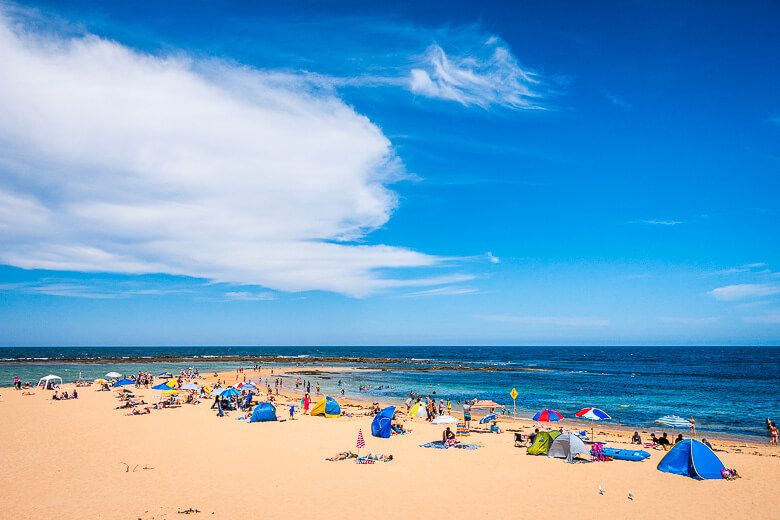 You'll find recommendations for the best places to stay near popular beaches and also by categories.

Check out these accommodation options on the Central Coast – they all have received great reviews by visitors.
Accommodation in Avoca Beach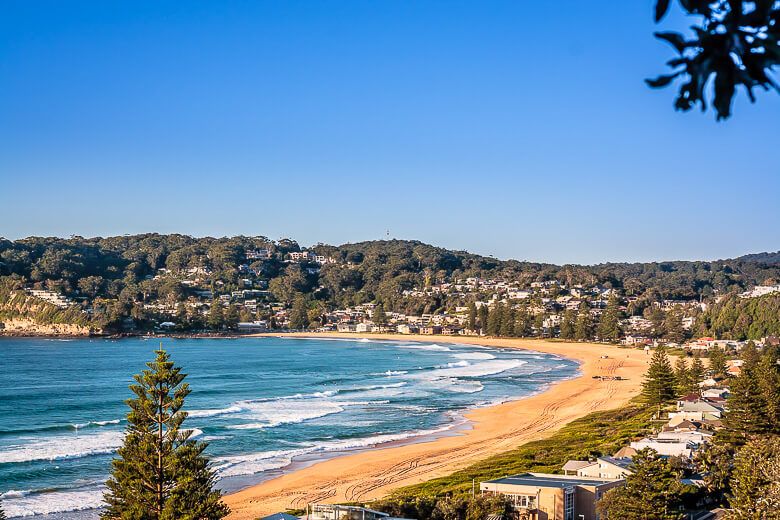 The rock pool, beach and great surfing conditions make Avoca Beach a perfect beach for anyone. Families, couples, and surfers will enjoy this beach.
Avoca Beach also has a good range of cafes and restaurants on offer.

The types of accommodation here vary but the quality is very good. You'll find self-contained apartments near the beach. Cabins in the quiet suburb. And a relaxing bed & breakfast in Avoca Beach's hinterland.
Read more: Stay in Avoca Beach
Accommodation in Terrigal
Being the most visited beach on the Central Coast, Terrigal offers many accommodation options. There are great places to stay near the beach, boutique shops, and local cafes. This makes Terrigal a go-to place for anyone, from beachgoers to business travellers.  
The self-contained apartments, hotels, and luxury apartments are all situated near the beach. Some are a stone throw away.
Read more: Stay in Terrigal
Accommodation in The Entrance
Well-known for its colony of pelicans and fun things to do for kids, The Entrance is a popular town to go in the weekends.
Kids have fun in the jumping castles, carousel and Ferris wheel. Tourists enjoy watching Pelican Feeding. And visitors like to stroll along the waterfront and taking in the view.  
You can swim at the local beach or in the ocean pools, and there are beautiful and great surfing beaches nearby. 
The accommodation options here range from budget to luxury. Be careful about the quality of the accommodation you choose. It varies a lot.  
Read more: Stay in The Entrance
Central Coast Accommodation - Self-Contained Apartments 
Self-contained apartments help you to carry on your normal routine while on holiday. It's definitely a home away from home.
These apartments below receive great reviews, are a short walk to the beach and offer free WiFi. If you click on a link you will be sent to TripAdvisor where you can read reviews. 
Central Coast Accommodation - Luxury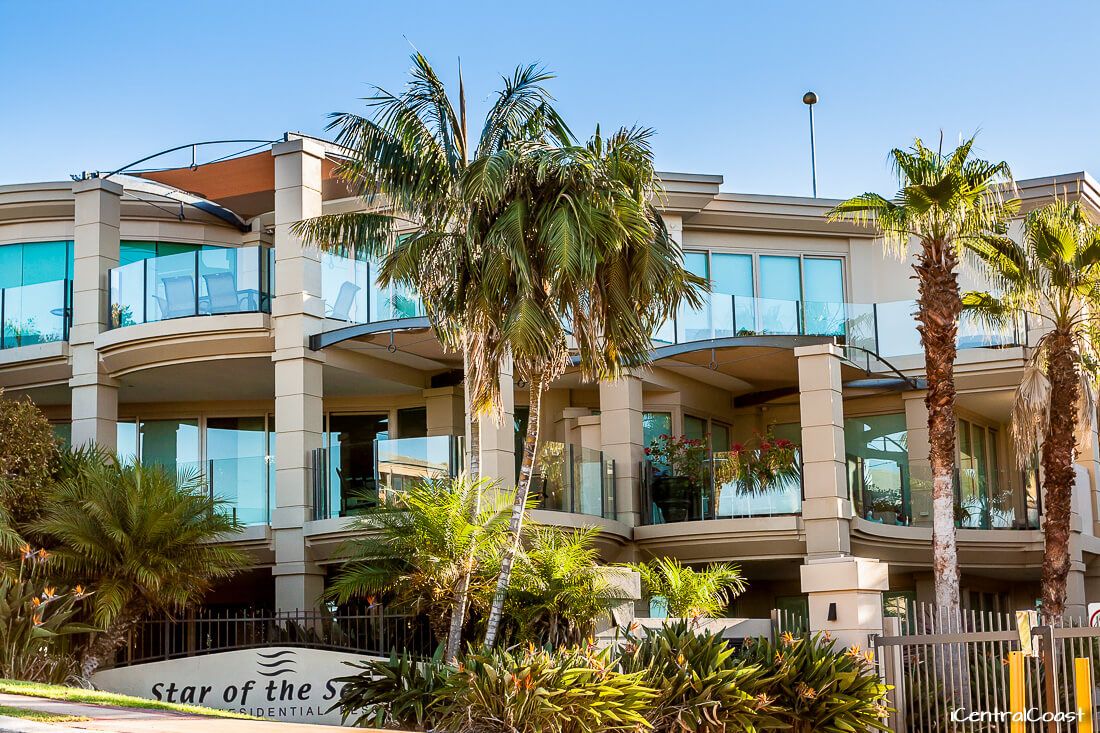 Star of the Sea Terrigal - luxury
These 5-star accommodations are well thought of among locals and reputed literature. They receive excellent reviews. If you click on a link you will be sent to TripAdvisor where you can read reviews. 
Central Coast Cabins & Cottages
Some cabins and cottages are situated in holiday parks with great facilities for families. Others are great for unwinding or living a unique experience. 

Read more: Cabins & cottages
Camping 
There are great camping sites in the bushland of the Central Coast. Some sites feel remote like in Bouddi National Park and Munmorah State Conservation Area. 
Read more: Best campgrounds
---
Central Coast

› Accommodation
---

Wondering what to do on the Central Coast?
Follow us on Facebook...
and join our newsletter and keep up to date. Just fill in the form...