Central Coast Accommodation: Top-Rated
The quality of the accommodation on the NSW Central Coast varies a lot. Let's be honest, accommodation can make or break a holiday.
So I have researched, with the help of friends, family and guest reviews, the top places to stay on the coast for a holiday near a delightful beach and narrowed down to a select few. You'll find the best-rated accommodation for each of these categories:
Contents
Each place to stay had to meet certain criteria. Visitor reviews was the most important criteria. I used a review scores of at least 8+ on Booking.com and 4+ on TripAdvisor. Some of the links will send you to Booking.com. I use Booking.com because they have more than 200 properties on the Central Coast. You can also check out the most cost effective place to stay. Here are our picks for the best accommodations on the Central Coast...
---
Accommodation by Location
Do you know exactly where you want to stay? Here are top accommodations at popular coastal places...
---
Luxury 5-Star Accommodation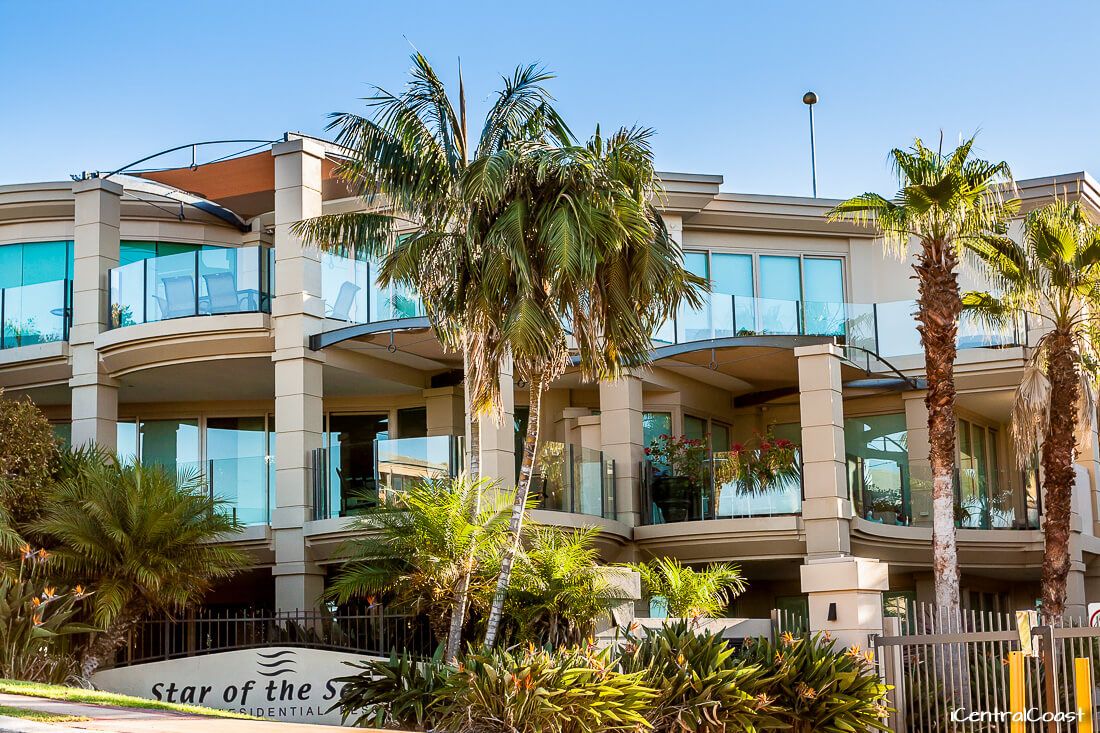 Star of the Sea Terrigal
These places are well thought of among locals and reputed literature. The criteria I have used to recommend these places are: Star Ratings Australia accreditation of 5-star, review score of 9+ on Booking.com and 4.5+ on TripAdvisor... 
---
Apartments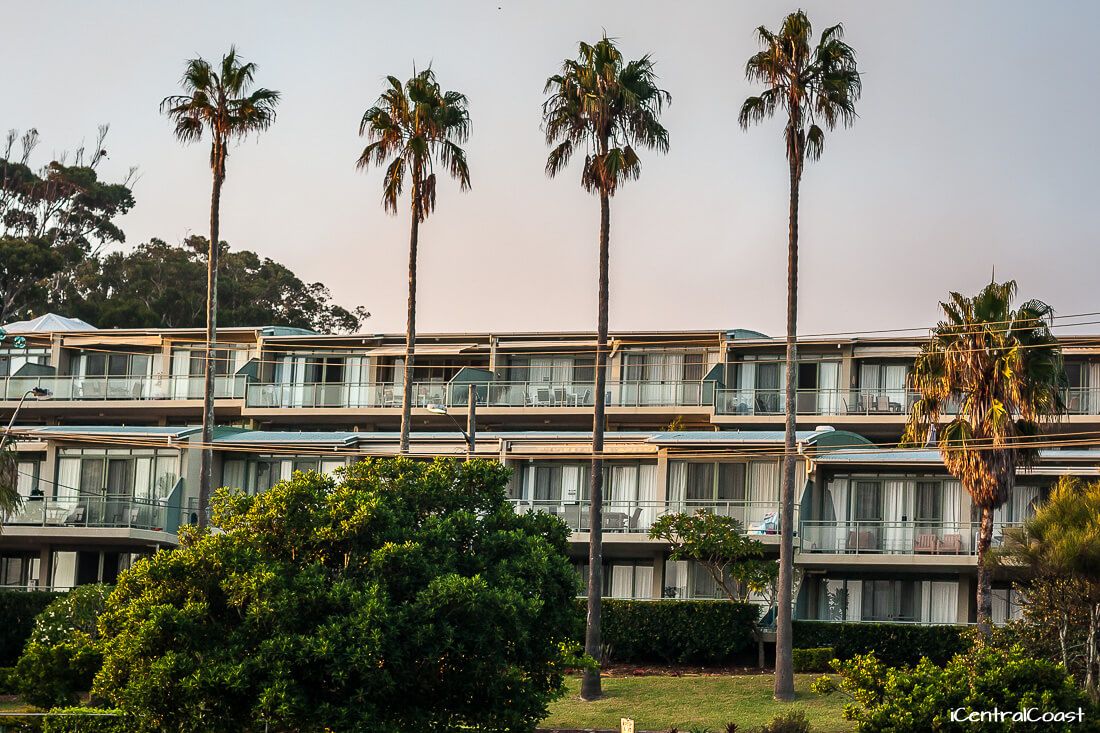 Avoca Palms Resort
Self-contained apartments help you to carry on your normal routine while on holiday. It's definitely a home away from home. The criteria I have used to recommend these apartments are: review score of 8+ on Booking.com and 4+ on TripAdvisor, short walk to a beach and village centre and free wifi. 
---
Cabins & Cottages
Dunleith Tourist Park
Cabins are my favourite choice of accommodation when we go on holiday with our children.
They have fully-equipped kitchens, so we can prepare meals and snacks any time we want. We also save money by preparing our own meals rather than eating out.  
And cabins are not stacked next to each other like apartments or hotel rooms. There's a lot of space outdoors where the kids can play and ride their bikes. And some places offer school holiday activities.
Find out about 7 top cabins & cottages on the Central Coast here
---
Camping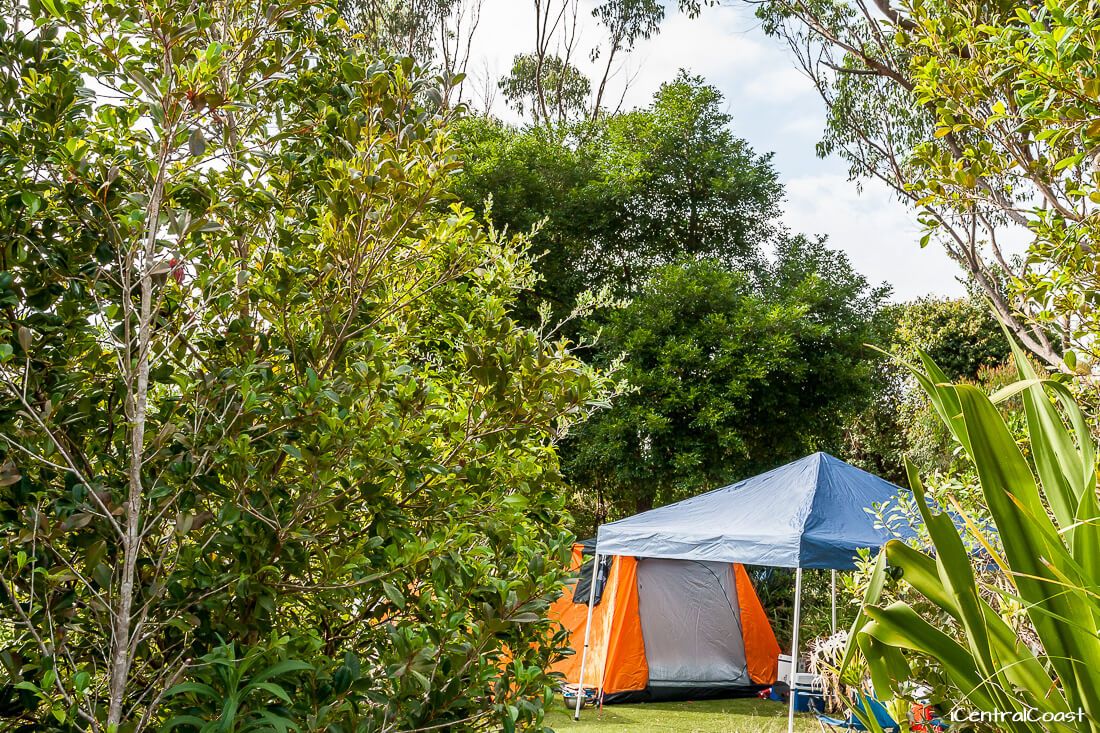 There are great spots where you can pitch a tent.
Some sites feel remote... think of Bouddi National Park or Dharug National Park. Other sites have top-notch facilities. And others have lovely waterfront positions.
Find out about 10 best camping spots on the Central Coast here.

---
Central Coast
› Accommodation
Are You Liking It?
Comments