5 Best Central Coast Cabins & Cottages
(This post may contain affiliate links. Please read my disclosure for more info.)
Below are 5 great cabins and cottages on the Central Coast NSW.

Some of these cabins and cottages are situated in holiday parks - with great facilities for families, like a swimming pool. Others are best suited for couples, or those looking for a unique experience, like horse riding.

1. NRMA Ocean Beach & Holiday Resort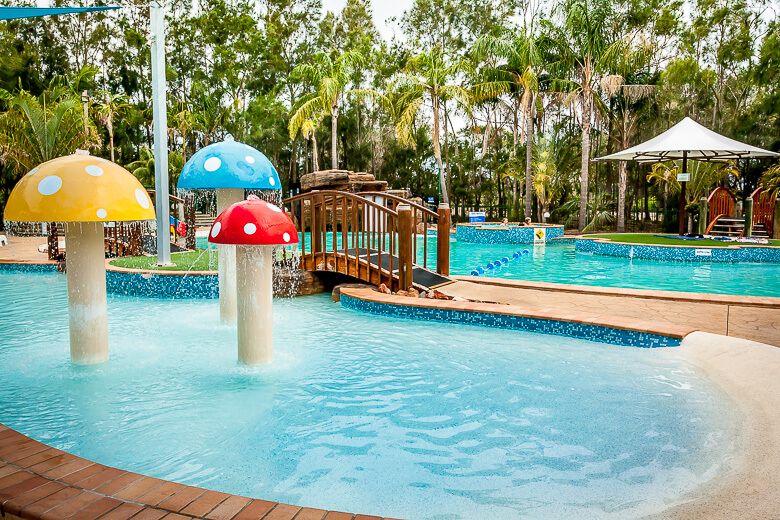 If you like BIG4s, check out NRMA Ocean Beach Resort & Holiday Park in Umina Beach. There are so many things to do for kids. 
This holiday park has direct access to Ocean Beach which is patrolled, shallow and often calm. Also, there's a large playground and park just up the road for children of all ages.
There's a variety of cabins, from Seabreeze Spa Villa, which overlooks the ocean, to glamping-style Safari Palm Tents. 
The resort-style swimming pools, water slide and water park are the highlight here. Kids also love the jumping pillows and playground. Find out more here.
Prices start at around $200 for the Safari Palm Tents and $300 for cabins. 
Address: Sydney Ave, Umina Beach 
Phone: 1800 611 522
2. Kims Beachside Retreat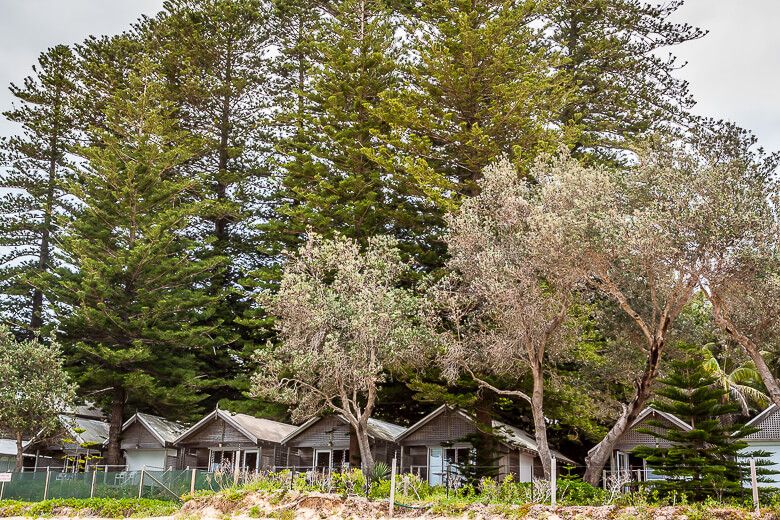 Kims Beachside Retreat is for adults and corporate who'd like to have a relaxing getaway by the beach. The timber bungalows are among a patch of sub-tropical rainforest, and they're right beside Toowoon Bay beach. And WiFi is included. 
You can choose between a bungalow with heated Jacuzzi, indoor spa bath or private swimming pool. 
Small dogs are welcome in selected bungalows.
Breakfasts and dinners are available in a buffet style. There's seafood, salads, hot food, freshly made bread, soups, desserts and cheeses.
Prices start at $450.
Address: 16 Charlton St, Toowoon Bay 
Phone: 02 4332 1566
3. The Palms at Avoca
The Palms at Avoca is located in Avoca Beach. Avoca Beach is great for surfing, swimming and fishing.
The Palms at Avoca is for families who want to enjoy good facilities like a swimming pool and children's play equipment. And kids can ride their scooters around the place. The cabins are self-contained, and they're surrounded by lush vegetation.
It's a 5-minute drive to the beach, shops and restaurants.
Cabins start at around $195. 
Address: Carolina Park Rd, Avoca Beach 
Phone: 02 4382 1227
4. Ingenia Holidays Lake Macquarie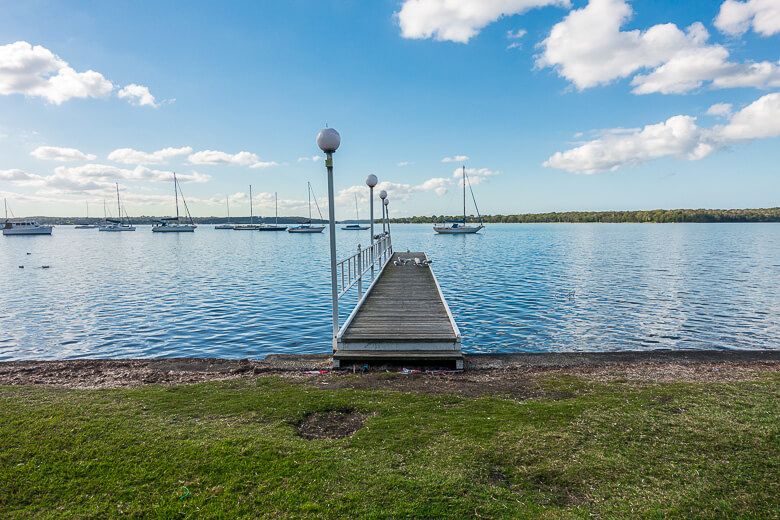 Ingenia Holidays Lake Macquarie is located on the southern bank of Lake Macquarie. It's a serene park with many cabins located near the lake – the waterfront villas have beautiful lake views. You can have a swim or fish in the lake.
Small children will enjoy seeing all the ducks, swimming in the pool, jumping on the jumping pillow and riding their bikes around.
Prices start at around $200. 
Address: 28 Monterey Ave, Mannering Park 
Phone: 1800 359 455

5. Toowoon Bay Holiday Park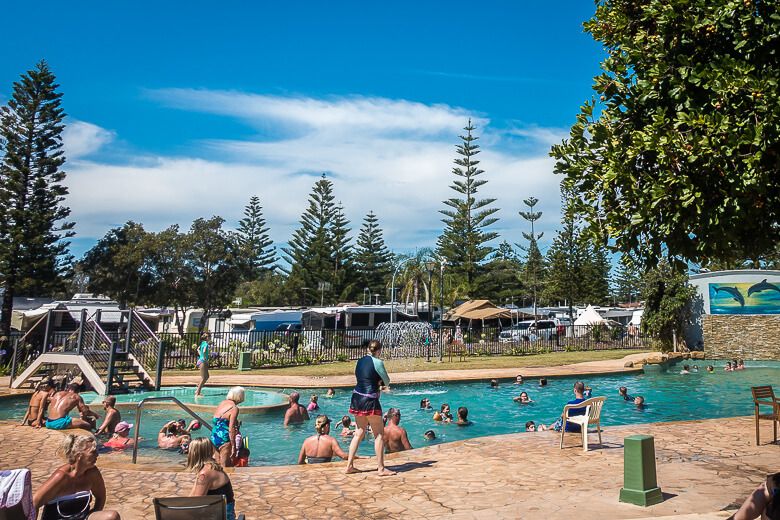 Toowoon Bay Holiday Park is a holiday park run by Central Coast Council.
It's located between Toowoon Bay beach and Shelly Beach, which are both great beaches. Toowoon Bay is best suited to families with young children because the beach is sheltered from the big waves. Shelly Beach is great for surfing and swimming, and it's pristine.
And if you like golf, there's a golf course behind Shelly Beach.
The facilities at Toowoon Bay Holiday Park are well-suited to families. It's busy, and the swimming pool and jumping pillow are perfect for kids as well as all the facilities.
The best cabins here are the ones with sea view.
***Voted "Best Holiday Park Sydney Surrounds" at the 2018 Caravan and Camping Industry Association of NSW Awards of Excellence***
Address: 1 Koongara St, Toowoon Bay 
Phone: 02 4332 2834
Map - Central Coast Cabins & Cottages
Central Coast

›

Accommodation

› Best cabins