A Local's Guide to the Central Coast's Best Beaches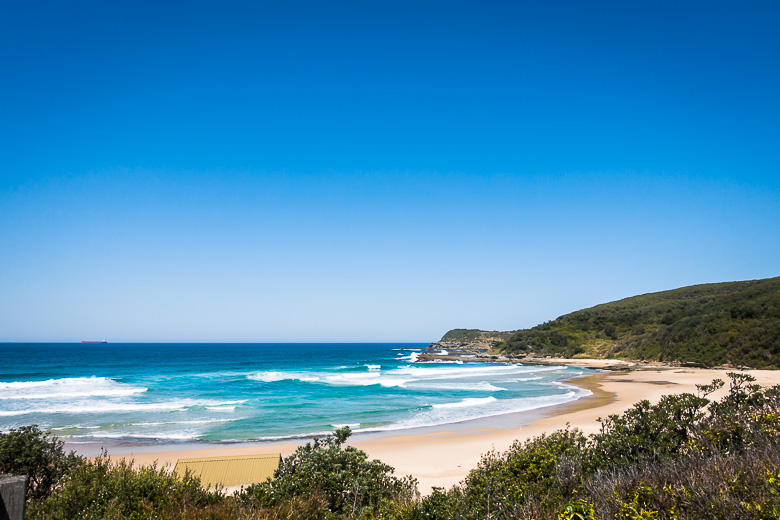 When summer is coming and it's getting warm… It's time to plan for a holiday!
Take a break from the hustle and bustle of Sydney and head to one of the many beaches on the NSW Central Coast. 

Jump to... 
Secluded beaches on the Central Coast (coming soon)
Most beaches are patrolled from the September/October school holidays through to April. 
An exception is Frazer Beach which is only patrolled during summer holidays and Easter.
You can check whether the beach is patrolled on the day you visit on this site: beachsafe.org.au. Just type in the beach in the search box.
Remember to always swim between the flags to avoid the rips! 
Find your perfect beach below with this ultimate guide!
Top 25 Beaches on the Central Coast
Whether you're looking for a family-friendly beach, a calm beach or a great beach to surf, there are options to suit all types of holidaymakers.
Avoca Beach and Terrigal Beach are two of the most popular beaches, but there are so many other options.
There are 41 beaches on the Central Coast and 87 km of coast. That's half the coast made up of beaches! 
The 25 beaches listed are in alphabetical order and there's a map at the bottom of the page to help you located the beaches.
Click here to learn about our favourite 25 beaches on the Central Coast.
Best Family Beaches on the Central Coast
Looking for a great kid-friendly beach on the Central Coast?
From calm, sheltered beaches to patrolled beaches to great surf beaches, there are many beaches on the Central Coast that the kids will love!
Below you'll discover the most popular beaches with families and our favourites with the kids. There are great facilities at these beaches, like toilets, cafes and a playground.
Click here to find out about our most popular family-beaches.
Dog-Friendly Beaches on the Central Coast
There may be over 40 beaches on the Central Coast, but not all of them are dog-friendly.
In fact, dogs are not allowed on most beaches even on a lead. But many of the beaches have designated areas where you can let your pet have a blast and run around on the sand and in the water.
Some of these dog beaches are fabulous.
So avoid feeling guilty about leaving you furry baby behind and pack them in the car too!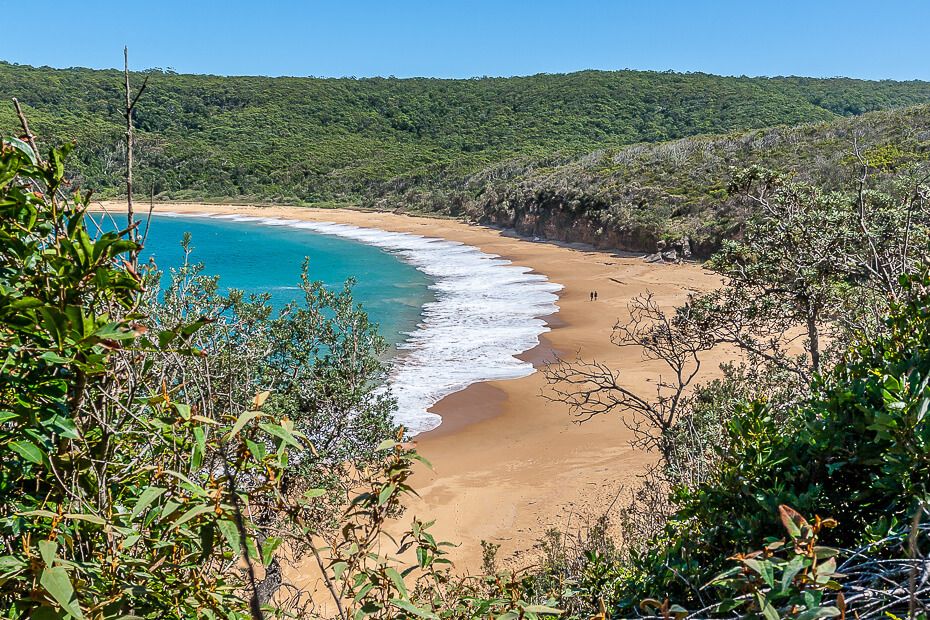 Tired of the crowded tourist beaches on the Central Coast? Escape the big beaches and explore these hidden hideaways. 
Many of these secluded beaches are situated along walking tracks and can only be accessed through the bush. 
I have yet to write a page about these hidden beaches but in the meanwhile, check out Tallow Beach and Maitland Bay. 
Beaches at Lake Macquarie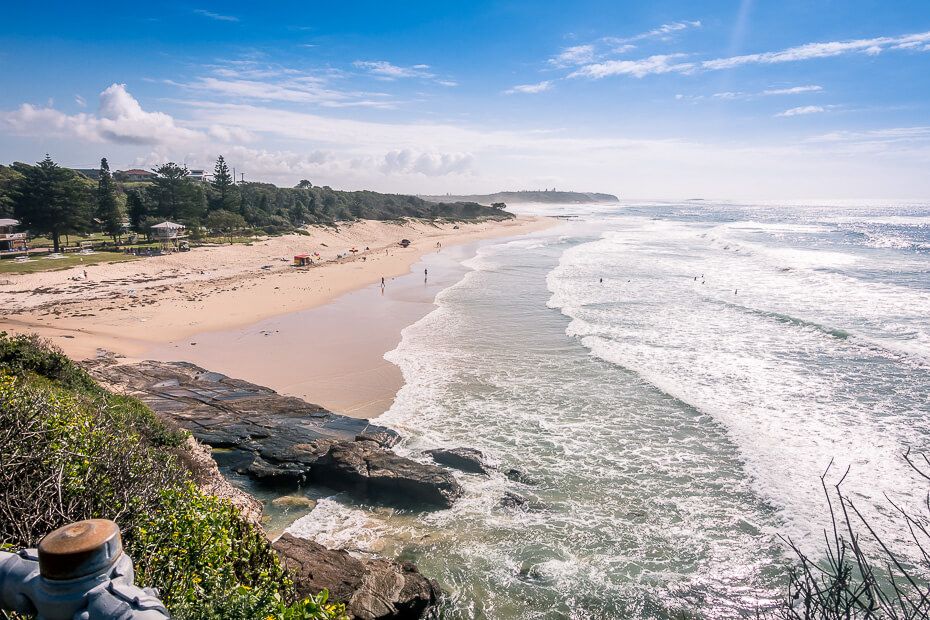 I haven't included these beaches in any other pages on this website as they're not located on the Central Coast.
But they're close and just as stunning! 
These beaches at Lake Macquarie are situated about two hours north of Sydney or 45 minutes south of Newcastle. 
These beaches are definitely worth a visit! 
Click here to find out about the beaches at Lake Macquarie. 
Related Pages...

Home
› Central Coast beaches