Top 15 Terrigal Attractions
Below are our 15 favourite attractions in and near Terrigal. 

Accommodation in Terrigal: 
Terrigal is the most popular destination on the Central Coast NSW Australia.
Visitors come here for the beach and the cosmopolitan life, similar to Sydney's, but at a much smaller scale. And it's so much more relaxing than in Sydney!
Terrigal Beach is lively. It's populated with lively people, lively bars, and early risers who are already in the water before the sun rises.

Here are things to do in this town and nearby...
1. The Beach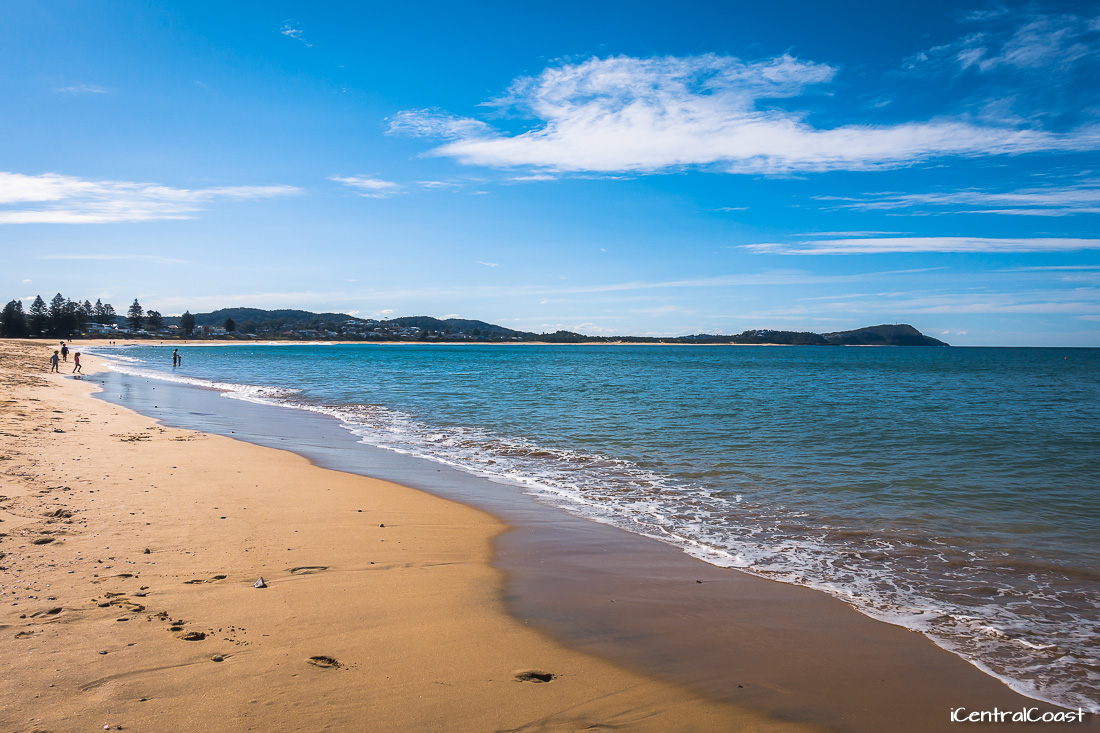 The beach is protected by the big swell... the surf is small so it's a great spot for learning to surf. If you want to learn, there are several surfing schools. 
Skilled surfers surf out at The Haven or at the opposite side of the beach in Wamberal where the waves are bigger.
Lifeguards patrol the beach from the September school holidays to April.

A small rockpool for toddlers sits at the end of the beach.
>> Learn more about Terrigal Beach
2. Terrigal Haven & the Skillion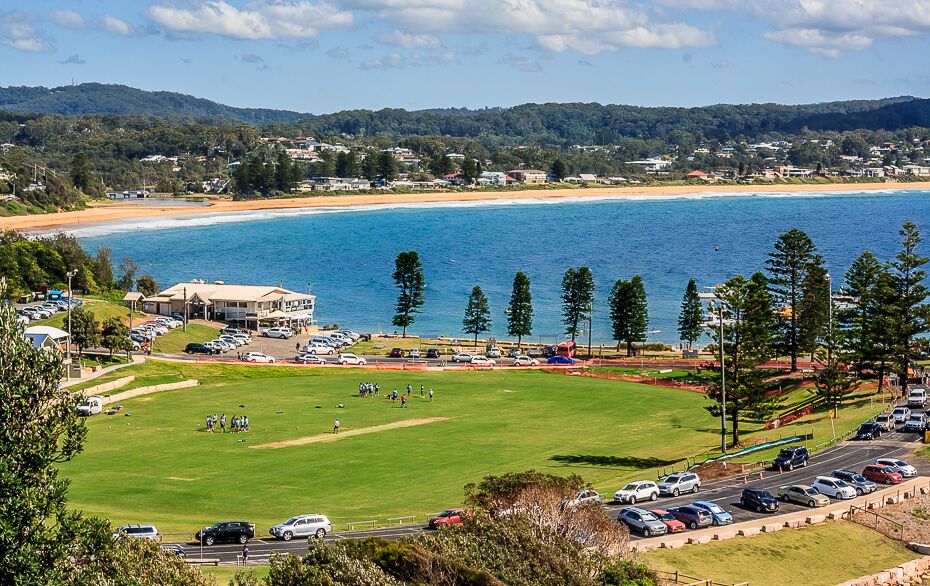 I think Terrigal Haven is the highlight in Terrigal.
The water is calm and sheltered. So Terrigal Haven is a great spot for kayaking, stand up paddle boarding, snorkelling and fishing.
The beach is also popular with families with young children. (But be aware that Terrigal Beach is the most polluted beach in the region, so better stay away after rain).
There's also an oval where you can kick the ball.
On the other side of the oval is the Skillion. Climb the stairs to the top and you'll get panoramic views of the neighbouring beaches and rugged cliffs.
Terrigal Haven is a nice place to hang out for the day and have a picnic.
>> More on Terrigal Haven & Skillion
3. Fishing Charters
If you like fishing, there are several fishing charters in Terrigal. Book ahead because they're very popular…
4. Coastal Walk
Experience the stunning 8 km Coastal Walk. The walk takes at most half a day. You can pitch a tent at Little Beach if you book ahead. If you have less time available, walk to Maitland Bay or Little Beach.
>> More on Bouddi Coastal Walk
5. Gosford Classic Car Museum
For the car lovers… Gosford Classic Car Museum is the largest car museum in the southern hemisphere. You'll see 70 million dollars' worth of cars such as Jaguar, Ferrari and Rolls-Royce.
>> Gosford Classic Car Museum website
6. Wyrrabalong Coast Walking Track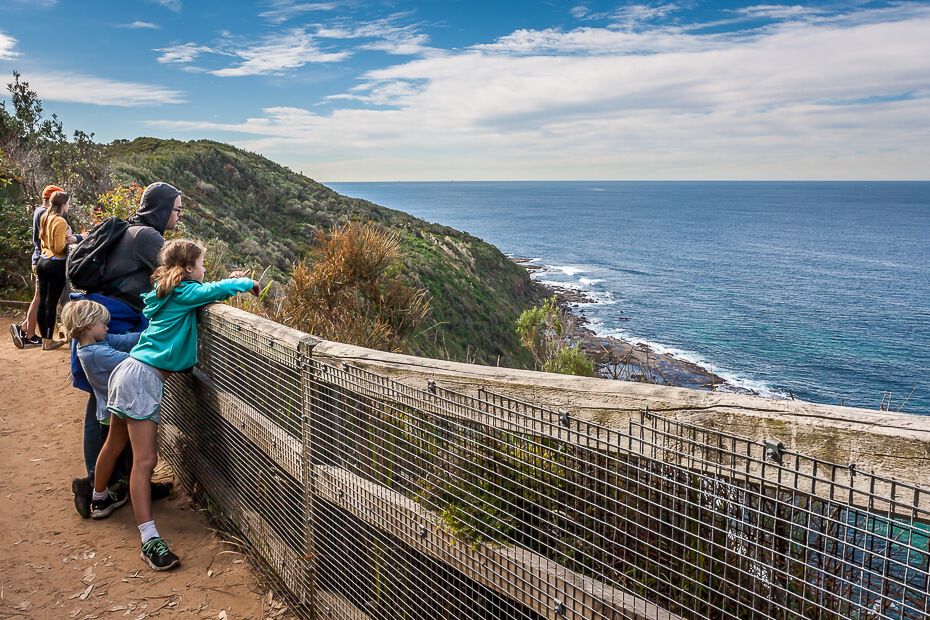 The Coast walking track is an easy and popular coastal walk. The walking track follows the clifftop for 3 km and passes Crackneck Lookout. Bring binoculars if it's whale season.
>> More on Wyrrabalong Coast walking track
7. Central Coast Marine Discovery Centre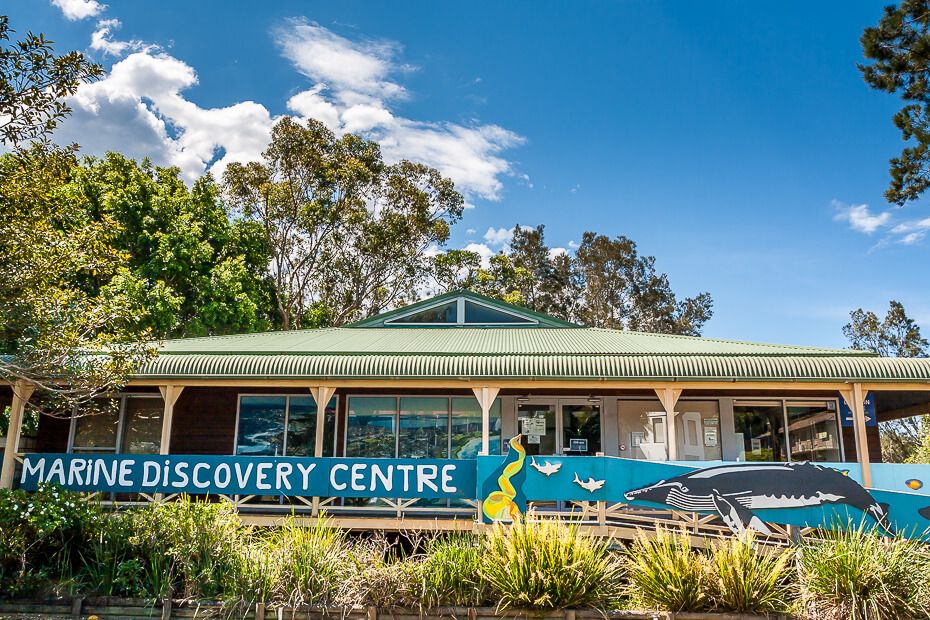 The Marine Discovery Centre is a great place to spend a couple of hours with the kids when it rains.
The tour is affordable and informative… you learn about the local marine life. There's a display of sea animals, and kids can touch some creatures in one of the basins. The tour is followed by a short movie and kids activities, which reinforce their learning. Located 11 Terrigal Dr.
>> Central Coast Marine Discovery Centre website

8. Pelican Feeding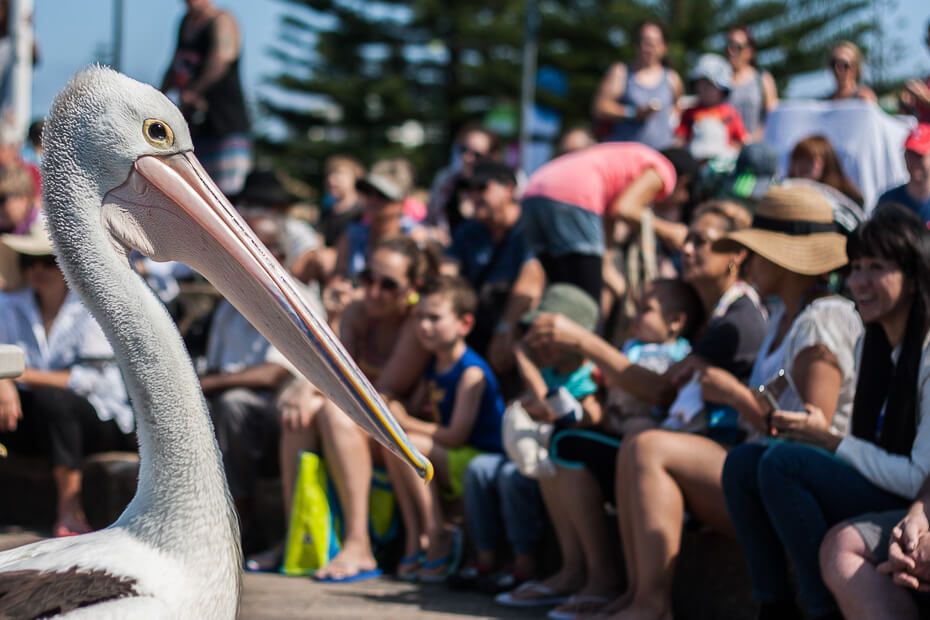 See heaps of pelicans up close. Pelicans get fed at 3:30 pm every day. Arrive at least 30 minutes before the show to watch the pelicans arriving one by one. Located at Memorial Park, The Entrance.
9. Markets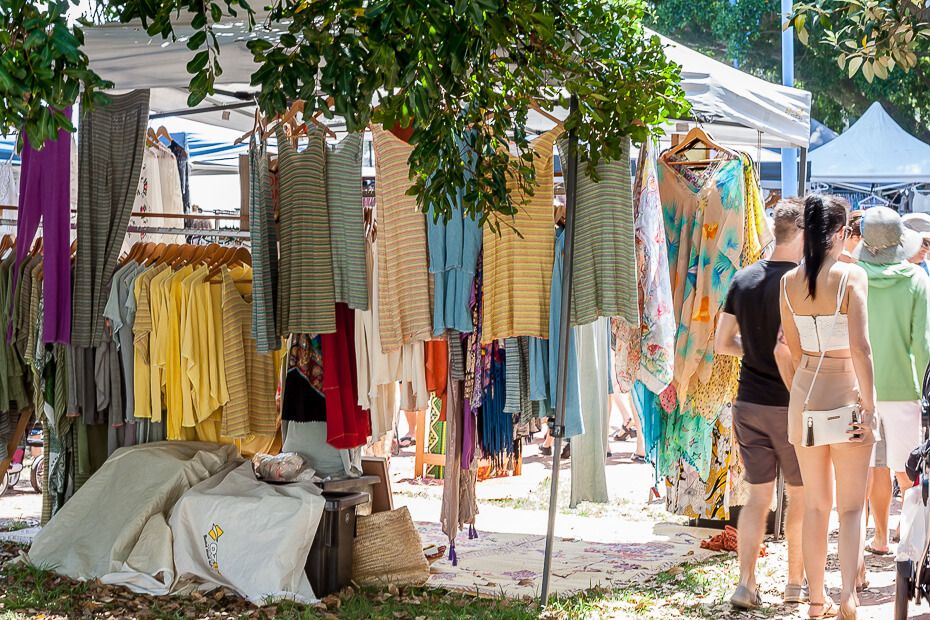 Terrigal Car Boot Sale – Held the first Sunday of the month. 7:30 am - 1 pm. Lions Park corner of Terrigal Dr and Willoughby Rd.
Terrigal Beach Markets – Held the first Saturday of the month. 9 am - 3 pm. Terrigal Esplanade next to the War Memorial. Check out their Facebook page.
Avoca Beachside Markets – Held the fourth Sunday of the month. Ficus Ave, Avoca Beach. Find out more about Aboca Beachside Markets here. Or check out their Facebook page. 
10. Aquafun
Hire pedal-boats, kayaks, and stand-up paddle boards at Aquafun on Avoca Lake.
Choose a specific amount of time you'd like to have the watercrafts for and swap boats as much as you like. Older children can go on their own. Aquafun is my daughter's favourite activity.
Open Sept - May on weekends and school holidays. Located on Ficus Ave in Avoca Beach.
11. Bamboo Buddha Cafe 
Bamboo Buddha Cafe is a vegetarian cafe. The cafe has a meditative, Buddhist vibe. It's located in a peaceful and lush sanctuary. If you're going to Erina Fair Shopping Centre the cafe is only a short detour.
The cafe is dog friendly and kids love feeding the fish in the koi and goldfish pond. If you'd like somewhere peaceful and different, visit Bamboo Buddha Cafe. Located 221 Wattle Tree Rd, Holgate.
12. Local Breweries
Six String Brewery offers a good selection of handcrafted ales in a great atmosphere. They're the Central Coast's first homegrown microbrewery. They serve Hefeweizen, Red IPA, Golden Ale, and Pale Ale. The beer is unpasteurized and free of additives and preservatives. Local musicians perform in the weekends. The place is family friendly so you can take the kids. 4/330 The Entrance Rd, Erina. Facebook. 
Block n Tackle is a new brewery in Kincumber. But they're already popular with the locals. I love their hand-crafted beer. Grab a tasting paddle and see for yourself. Block & Tackle is family-friendly. Unit 1, 11-13 Cochrone Street, Kincumber. Facebook. 
13. Ken Duncan Gallery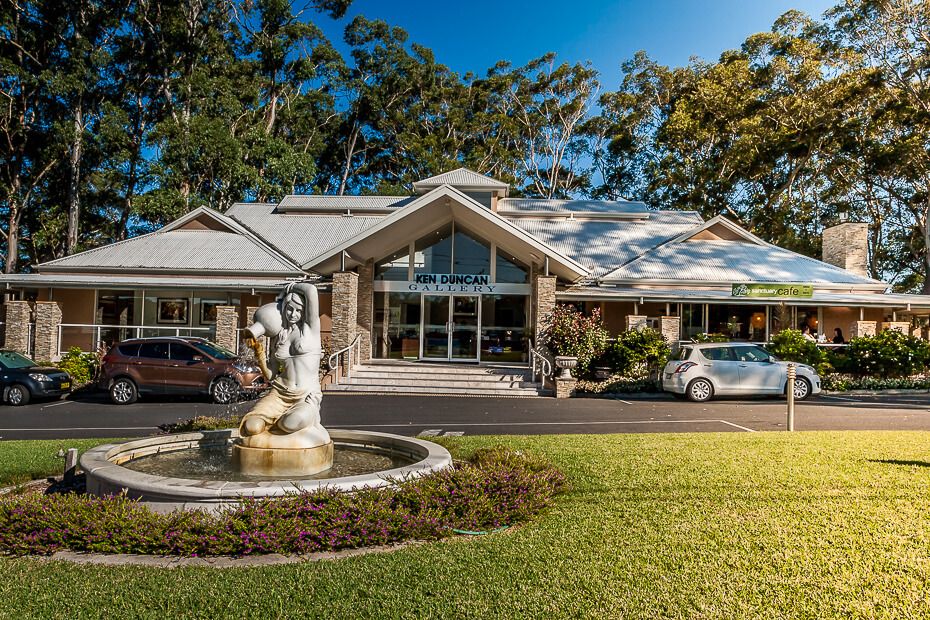 Ken Duncan is renowned worldwide for his stunning panoramic images. He has received many awards over the years.
You can visit his gallery for free and have lunch and coffee at the gallery's cafe. It's a nice couple of hours to spare.
You'll see photos of iconic locations on the Central Coast... Long Jetty, the Skillion and Somersby Falls.
414 The Entrance Rd in Erina Heights. 

>> More on Ken Duncan Gallery.
14. Distillery Botanica
Taste and buy award-winning liqueur and gin. Plants used for the liqueur include aniseed and lemon myrtle. Australian natives are used to make gin. Philip Moore has won several awards. If you like gin, don't miss Distillery Botanica.
>> Distillery Botanica website
15. Neale Joseph Fine Art Gallery
See paintings by Neale Joseph at Neale Joseph Art Gallery. Neale Joseph is an award-winning artist. He paints vivid landscapes with oil and acrylic materials. His landscapes are influenced by the scenery of the Central Coast. Located at Crowne Plaza.
>> Neale Joseph Fine Art Gallery website

Other Great Attractions on the Central Coast...
Listed above are the attractions in/near Terrigal. If you don't mind driving a little further away, here are some of the major attractions on the Central Coast...
Visitor Guides to Terrigal...
Are You Liking It?
Comments