central coast Nsw australia: 20 top Attractions
So what are the best attractions and things to do on the Central Coast NSW Australia?
Of course the beaches are the main attractions... surfing, swimming, lying on the hot sand.
But if you're not the kind to hang out at the beach all day, you'll be surprised to discover there are so many other things to do for people of all ages. And if you have kids you won't run out of activities.
Here are our 20 favourite attractions on the Central Coast... 
---
1. Beaches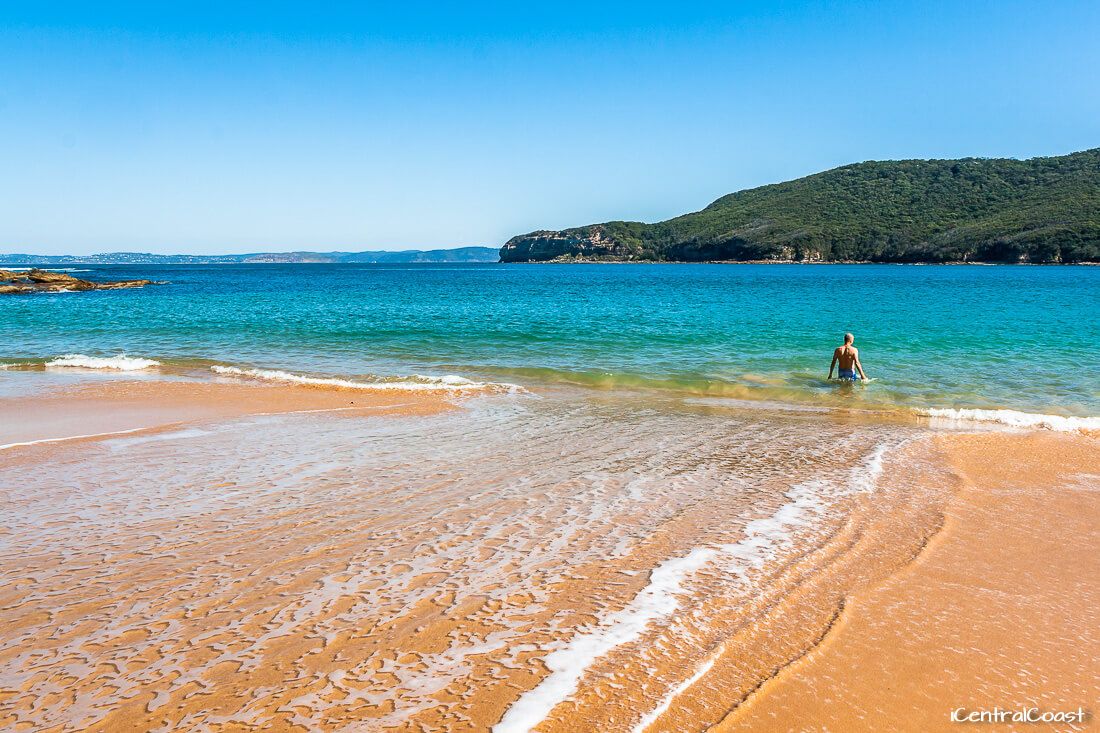 Beaches are one of the most sought after attractions on the Central Coast. No wonder – they're amazing.
Half of the 87 km of coast is made up of beaches so the choice is yours. For safe swimming, pick one of the 14 patrolled beaches. Or do you prefer the feel of remote places? Have the waves all to yourself? Discover the Central Coast's hidden beaches.
From surfing to secluded to calm beaches to ocean pools to beaches surrounded by great cafes and restaurants, we have them all…
Read more: Central Coast beaches 
---
2. National Parks & conservation areas
The Central Coast has great beaches and national parks. We are blessed with natural attractions!
Explore the national parks and conservation areas along the region's coastline.… experience great coastal walks and lookouts. You can even swim at some of the beaches along the walks! There's no shortage of walking tracks and lookouts on the Central Coast. 
Or head to waterfalls and Aboriginal engraving sites. The choice is yours. 

Read more: National parks and conservation areas
---
3. Australian Reptile Park 

Have you ever seen a massive saltwater crocodile up close? Have you ever fed a kangaroo? This is your chance.
Did you know the Australian Reptile Park is the only supplier of venom from funnel web spiders and terrestrial snakes, so that the anti-venom can be produced to save lives?
The Australian Reptile Park has been a favourite attraction on the Central Coast for many years.
If you want to see deadly species of snakes and spiders, entertaining shows, and learn a thing or two, visit this zoo. 
Read more: Australian Reptile Park 

---
4. glenworth valley outdoor adventures
Get your adrenaline pumping and experience one or more adventures at Glenworth Valley Outdoor Adventures:
Horse riding
Abseiling
Kayaking
Laser skirmish
Quad biking
Mix and match any activities you wish. You can also bring your kayak and paddle in Popran Creek.
You can stay overnight… camp on the riverside, hire a tent or a tipi or stay in an Eco-Cabin.
Glenworth Valley Outdoor Adventures is set in an enchanting valley on the Central Coast surrounded by natural bushland. It's only 60 min from Sydney or 20 min from Gosford.
Read more: Glenworth Valley Outdoor Adventures 
---
5. hawkesbury river cruises
Relax and escape the city on one of the fabulous cruises that explore the lower reach of the Hawkesbury River.
Contemplate scenic waterways, rugged cliffs, trees and wildlife. Savour tasty food and listen to interesting, entertaining and at times funny commentaries.
I wrote a page about four excellent cruises: Click on the link below. The cruises tour for 3 to 6 hours. They depart either from Brooklyn or Palm Beach in Sydney or Gosford on the Central Coast.
Read more: Hawkesbury River cruises
---
6. Treetop Adventure Park
Whether you're scared of heights or always dreamed of walking from treetop to treetop like a lemur or monkey, here's the perfect challenge for you and a great adrenaline activity.
At Treetop Adventure Park, you'll walk through an obstacle course high up on the trees on wobbly logs and wires. The obstacle course becomes harder and harder as you move along. There's a course for kids as well.
Read more: Treetop Adventure Park 

---
7. Treetop Crazy Rider
Treetop Crazy Rider is the world's longest roller coaster zip line...
On a flying fox, you'll turn 360 degrees, twist and zigzag for one kilometre. It's 6 minutes riding like on a roller coaster around the trees! Treetop Adventure Park is one of the most thrilling attractions on the Central Coast.
Read more: Treetop Crazy Rider
---
8. Amazement Farm & Fun Park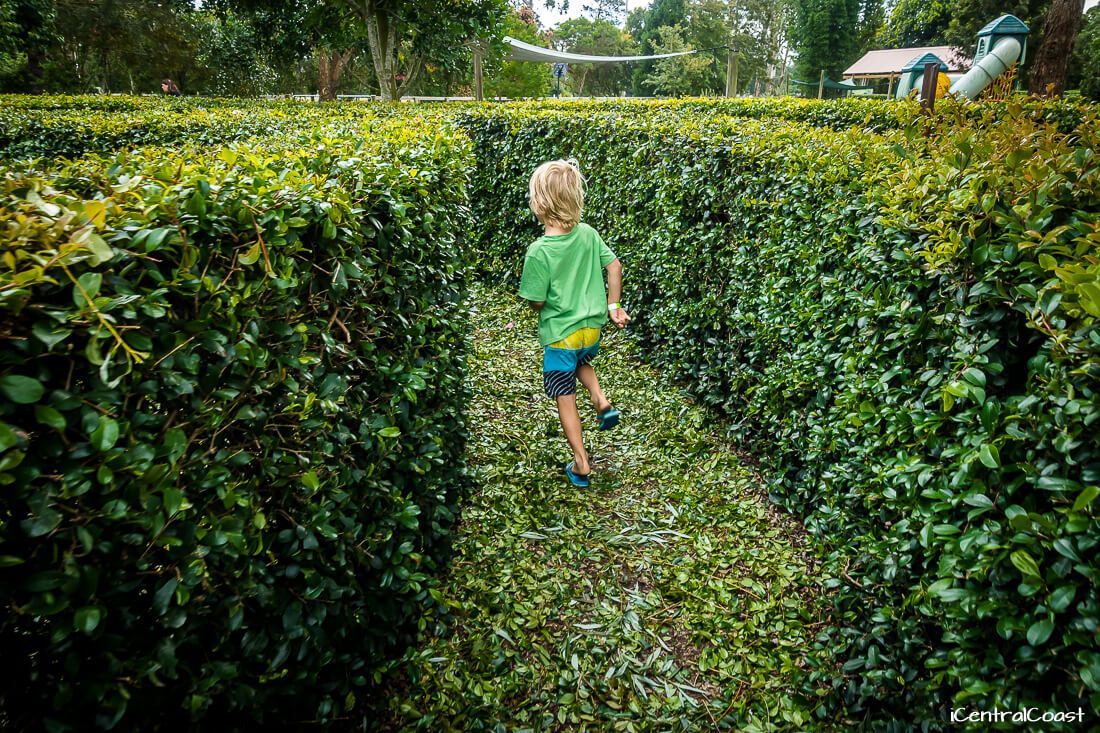 If you're looking to spend a relaxing and fun day out on the Central Coast with the kids, experience Amazement Farm & Fun Park. It's a particularly great attraction for young children... 
Kids will experience walking through maizes, feed goats and sheep, hold bunnies, pat horses, ride a pony. You'll also see alpacas, emus and exotic birds. Break the day at the cafe or bring a picnic.
Amazement Farm & Fun Park is quite affordable – $50 for a family pass.

Read more: Amazement Farm & Fun Park 

---
9. Australia Walkabout Wildlife Park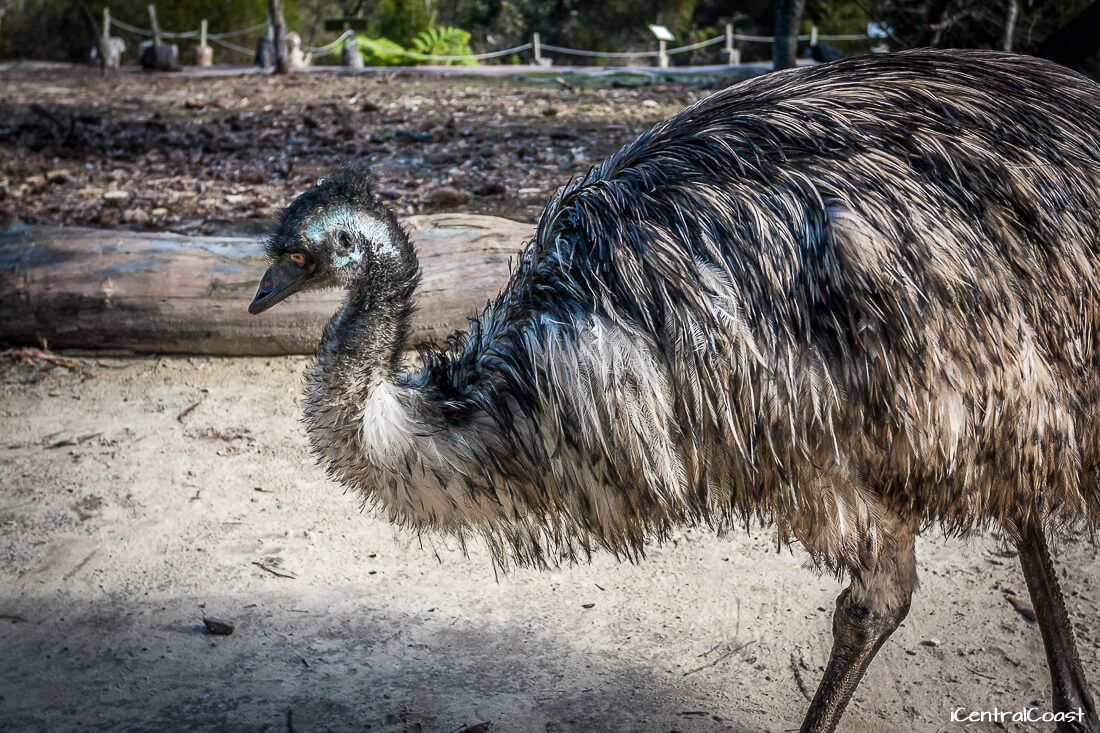 Australia Walkabout Wildlife Park is a nature sanctuary located in Calga. There are Australian wildlife and farm animals. The place looks nothing like a zoo...
The not-so-shy kangaroos, pademelons and emus roam freely around the site, and you can also meet wallabies and wallaroos. You'll see other Australian animals in enclosures: koalas, dingoes, pythons, wombats, devils…
The Australia Walkabout Wildlife Park is set in the bush in a beautiful area of the Central Coast. Predators are fenced out. It's an enthralling experience to come close to Australian wildlife in their natural habitat.
Read more: Australia Walkabout Wildlife Park 
---
10. Pelican Feeding 
Pelican Feeding is one of the most popular attractions on the Central Coast.
Pelicans have been coming to be fed here every single day at the exact same time and place for over thirty years.
Pelican Feeding happens every day at 3.30 pm no matter what the weather is like.
Try to arrive at least 30 minutes before the show starts. You can get a better seat and see the pelicans arriving one by one and congregating until lunch arrives... it's amazing.
Read more: Pelican Feeding 

---
11. Gosford regional gallery
Gosford Regional Gallery is worth visiting if you're looking for something different to do on the Central Coast. It's a great place to relax with the kids and family.
The gallery displays works from established and emerging artists in photography, sculpture, visual art and design. They host local, national and international exhibitions.
Every year they display the Gosford Art Prize and the Reconciliation Art Competition. And every other year the Emerging Art Prize for young artists aged 18-30. The Foyer Gallery exhibits arts from artists from the Central Coast.
It's nice to visit even if you're not interested in art because there are other things to see as well.
Read more: Gosford Regional Gallery 
---
12. gosford classic car museum
I was surprised to see how packed the car museum was with car enthusiasts.
How can you not be fascinated by the largest car museum in Australia? Actually… in the southern hemisphere! $70,000,000 worth of Jaguar, Ferrari, Rolls-Royce, Cadillac, Holden, Porsche, Mercedes, Maserati, Lamborghini, Aston Martin, McLaren, Soviet vehicles… all here on the Central Coast!
The Gosford Classic Car Museum is one of the most spellbinding attractions to say the least for the car enthusiasts. (Many think this must be paradise.)
I'm not into cars at all. But many non-enthusiasts still find the museum enjoyable.
The displayed cars can be purchased. So leave your credit card at home.
Read more: Gosford Classic Car Museum 
---
13. Norah Head Lighthouse
Norah Head Lighthouse is a great lighthouse to visit near Sydney. Walk the 96 stairs to the top while listening to an interesting historical commentary. The view is amazing from up there.
Tours happen daily between 10 am and 1.30 pm, go for 30 minutes and are run by friendly volunteers. Just turn up. It costs only $6.
Norah Head is a lovely place on the Central Coast to hang out for the day. There's a protected rock pool and a pristine beach, Soldiers Beach. Walk along the beaches and rock platform and through the Nature Walk and enjoy food and coffee at the Ark Cafe.
Read more: Norah Head Lighthouse 

---
14. somersby falls
Somersby Falls are popular waterfall attractions on the Central Coast. The thick forest will keep you cool during a hot summer day.
Walk to two waterfalls located lower down a bushtrack. The first waterfall sits mid-way down the bush track and the second at the bottom. Enjoy a picnic before or after your walk.
Visit the Australian Reptile Park and Somersby Falls the same day – they're located 5 min apart.

Read more: Somersby Falls 
---
15. wyong milk factory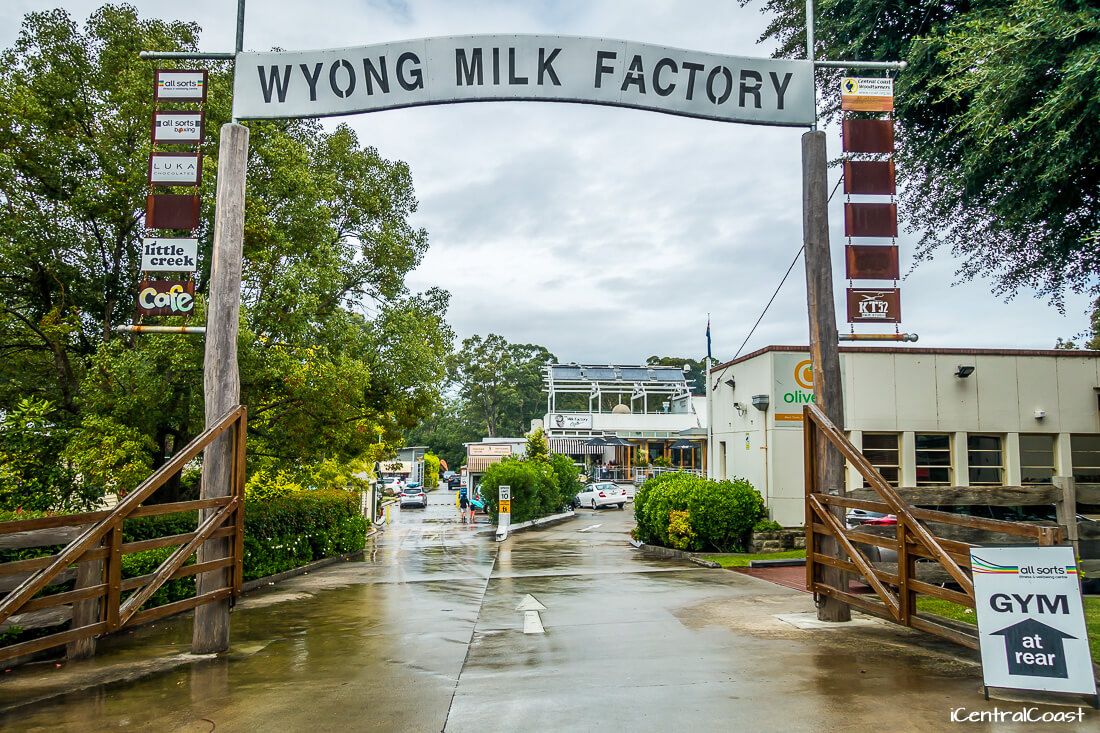 Wyong Milk Factory is an old milk factory that has been restored. It's now a family-friendly complex where you can indulge and buy locally-produced food. It's truly a gem on the Central Coast. 
Have coffee at Wyong Milk Factory Cafe while your kids are at the playground. Enjoy the beer garden at Wyong Milk Tavern. Paddle up Wyong River. Taste handmade cheese at the award-winning Little Creek Cheese Factory. Sample quality artisan chocolates at Luka Chocolates.
It's a couple of hours well spent with the family at this attraction – it surpassed my expectations. Have fun and indulge!  
Read more: Wyong Milk Factory 
---
16. microlight adventures
Flying in a microlight has got to be on your bucket list. For many people it's one in a lifetime experience.
Fly over Tuggerah Lake and down the coast over the Central Coast's beautiful beaches and national parks.
It is a thrilling but also relaxing experience as you're driven by Len, the owner. Len shows you landmarks and tells interesting facts while flying. You can also control the microlight for a short period if you like.
Read more: Microlight Adventures 
17. Jetpack Adventure
Jetpack Adventures is a water sport that will thrill you.
You can soar in the air above the water propelled by water. You can fly with either a jetpack or board.
Jetpack Adventures is located at Mt Penang Parklands at Kariong. You just need to book a day and time. Pretty much anybody over 40 kg can fly.
Read more: Jetpack Adventure
---
18. Segway  Central Coast
Read more: Segway Central Coast
---
19. Distillery Botanica  
Read more: Distillery Botanica
---
20. Central Coast Stadium
Read more: Central Coast Stadium
---
Central Coast

› Attractions
---
Are you liking it?
Comments
Our "Favourite Attractions in Sydney" page coming soon. In the meanwhile, read about Taronga Zoo...