Australia Walkabout Wildlife Park
Visit Australia Walkabout Wildlife Park if you'd like to see Australian wildlife roaming free. 
Lonely Planet named it one of the 'best animal adventures for families'.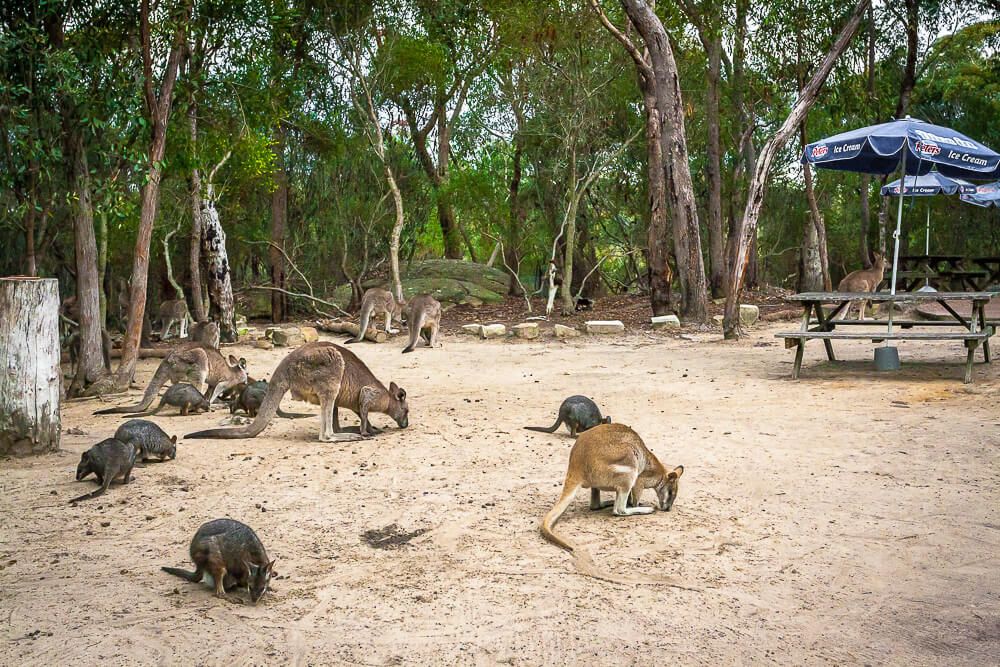 The Australia Walkabout Wildlife Park homes 63 species of native animals on 80 acres of natural habitat protected from feral predators.
Many species roam free while others are kept in enclosures.
This sanctuary is located at Calga, only 1 hour from Sydney.

Set aside at least two hours, or more if you'd like to bushwalk around the land and have a picnic. 

You can also stay overnight in a tent or cabin and/or join a nocturnal guided tour. 
Free-Roaming Animals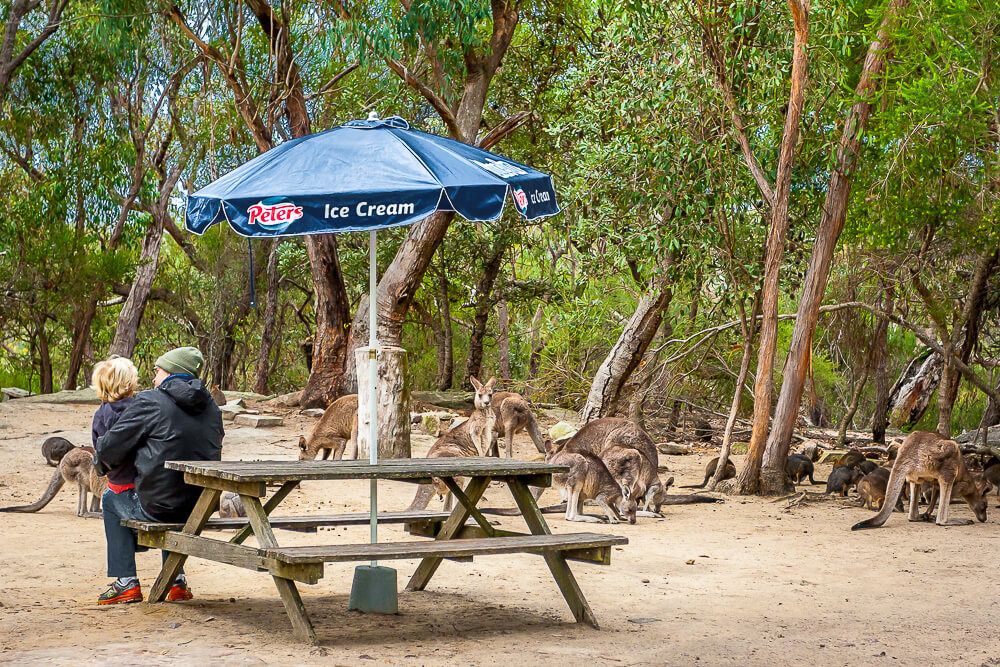 The free-roaming animals you'll meet are:
emus
kangaroos
wallaroos
wallabies
pademelons
peacocks
The animals are not bothered by people. But wallabies and wallaroos are shyer than the others and may appear only at feeding time.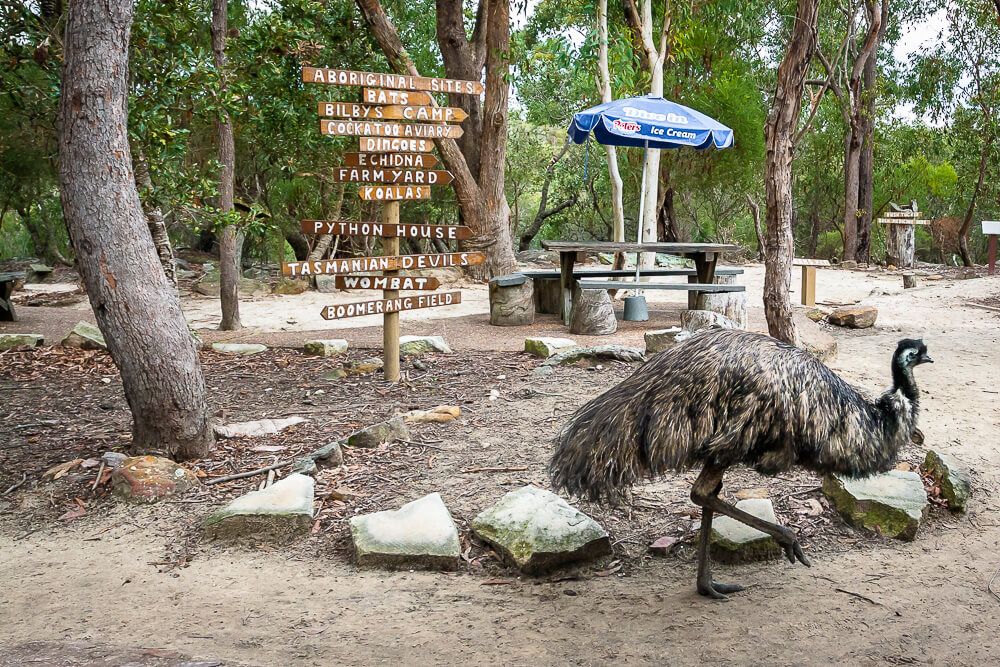 Australia Walkabout Wildlife Park asks that you don't feed the kangaroos and emus as it's not good for them and it can affect their behaviour, but you can pat them. 
Animals in Enclosures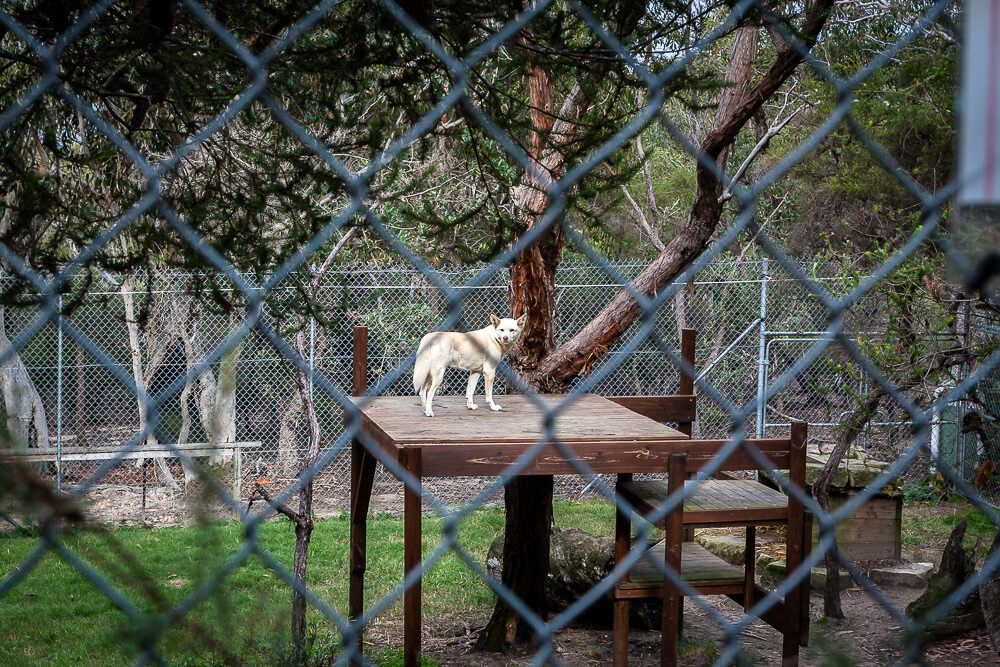 These animals are kept in enclosures:
koalas
pythons
reptiles
spiders
birds
flying foxes
dingoes
wombats
echidnas
Tasmanian devils
And more. 
The animals are kept in enclosures for different reasons such as taking part in the 'breed for release back into the wild' programs. 
Take your children to Pat-a-Python, they'll enjoy patting the snake.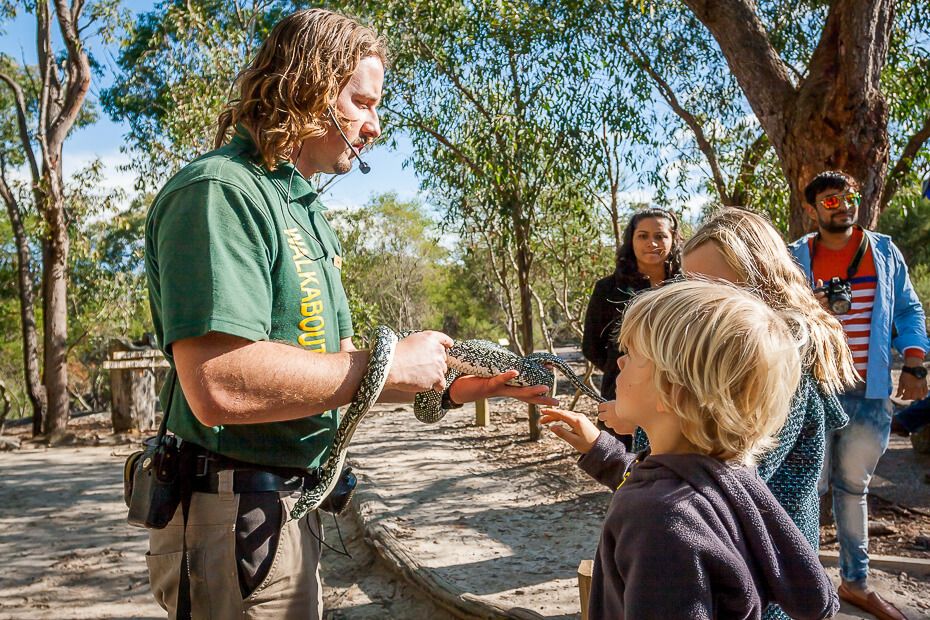 There are plenty of other ranger-led activities throughout the day like Koala Encounter and Koala Feed-Time. The Australia Walkabout Wildlife Park cares for koalas that have recovered from injuries and cannot return to the wild.
Farm Animals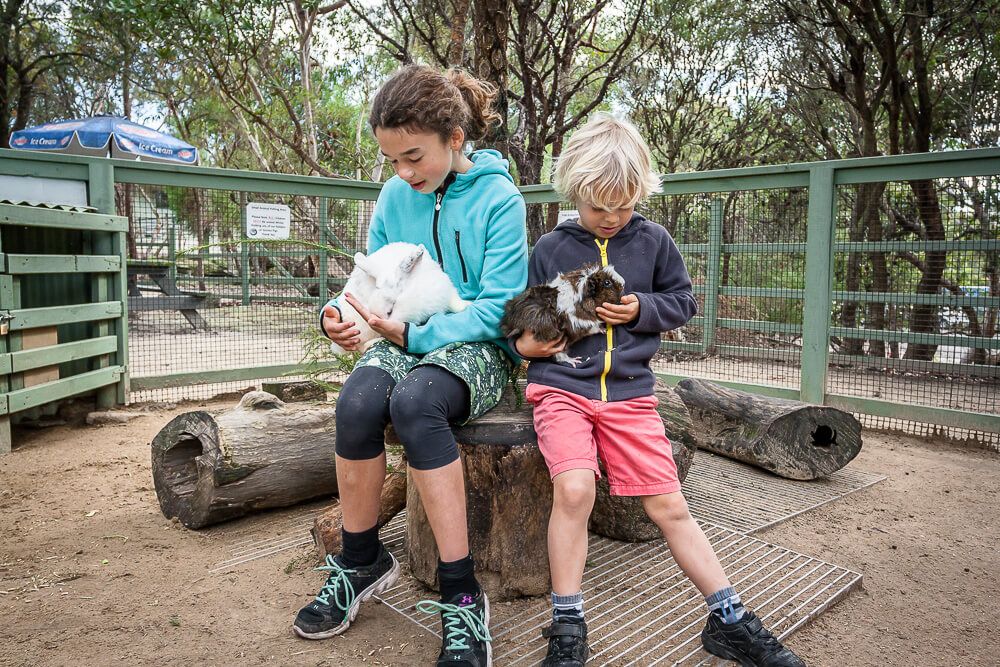 You can buy food at the reception and feed the farm animals. Children can enter the guinea pig and rabbit enclosure and hold the animals. Feeding alpacas was a highlight with the kids as well.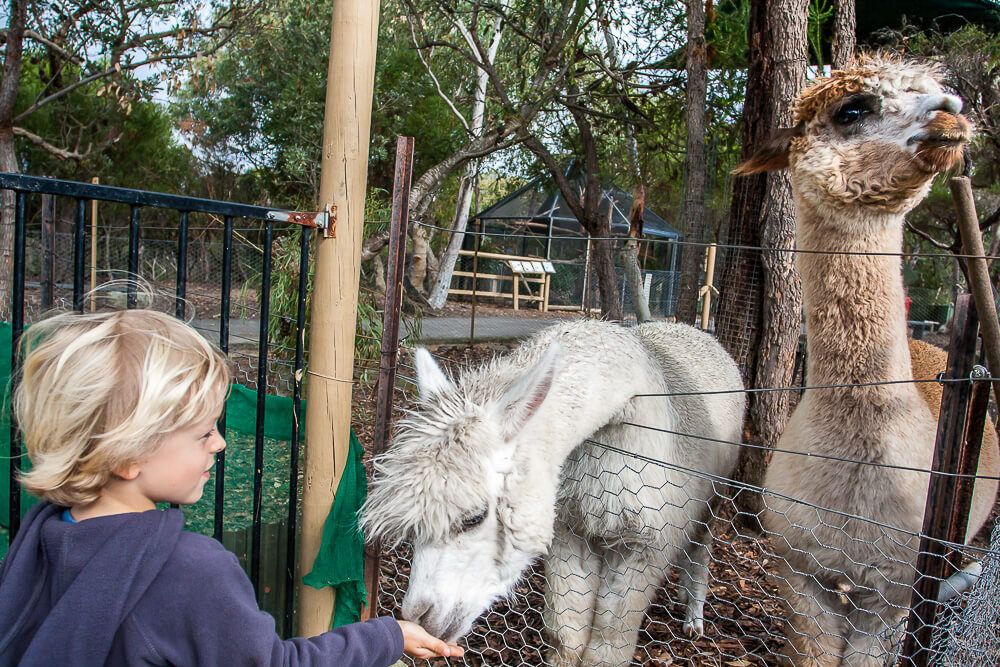 The farm animals you'll meet:
guinea pigs
rabbits
chicken
goats
alpacas
pig
geese
turkeys
free-ranging peacocks
Bushwalks & Aboriginal Sites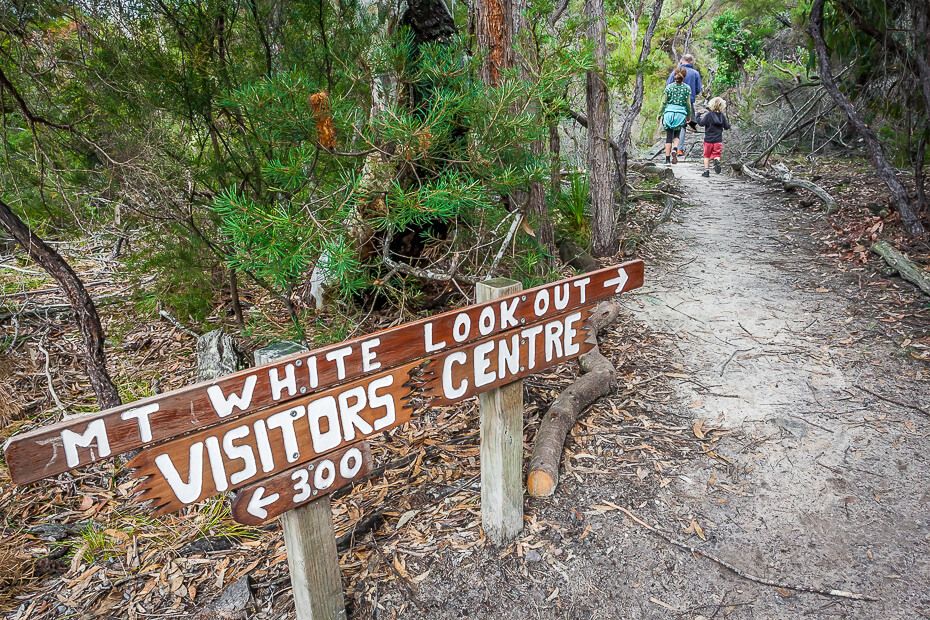 There are two walking tracks on the property: Mt White Lookout and Aboriginal Sites. You can walk both walks as they cut through each other. Start walking the Mount White Lookout loop and cut through to the Aboriginal Sites track.
Free-roaming and shy animals like to hide in this large bushland, so you won't encounter many animals. We spotted one wallaby. 
You'll walk past Mt White Lookout which offers lovely views of the bush.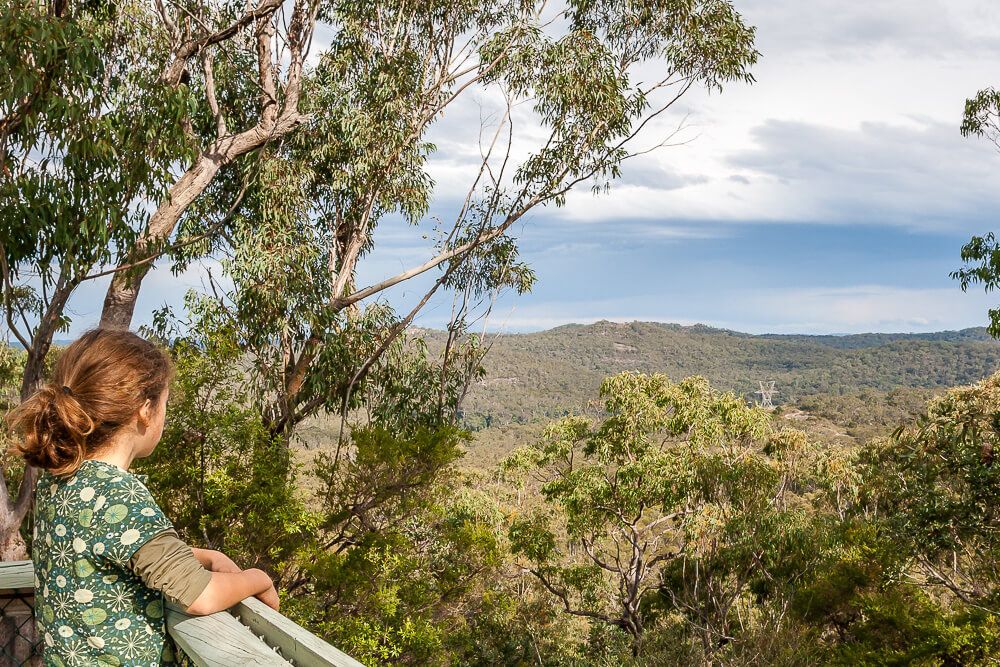 You'll also see Aboriginal cave paintings and rock carving which have been dated 500 to 1000 years old.
The two walks took us 40 minutes.

The tracks are not suitable for prams and wheelchairs as they sit on natural grounds, but the main site is. And the walk may be too challenging for smaller children. 
Visitor Information
Hours: Open daily 9 am - 5 pm except Christmas day. Just turn up.
Prices: Adult $28; child $16 (3-15 years); family (2a+2c) $80; free for children under 2 years.
Eating: A cafe serves basic food such as sandwiches, hot chips and pies. You can get coffee and tea from a machine for about $4. Better bring a picnic and eat undercover or among the kangaroos. 
Australia Walkabout Wildlife Park Website >> 

Getting to the Australia Walkabout Wildlife Park
Located 1 hr from Sydney. Follow the M1 and exit at Calga Interchange. 
Enter this address in your GPS: 1 Darkinjung Road Calga. 

SUGGESTED TOUR: Hunter Valley Wine and Wildlife Tour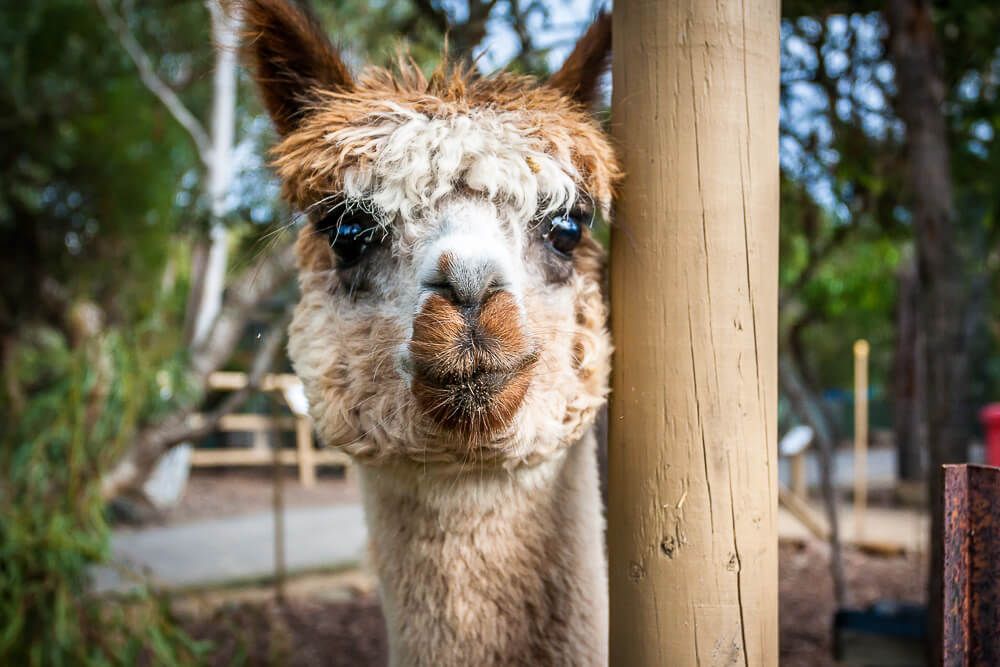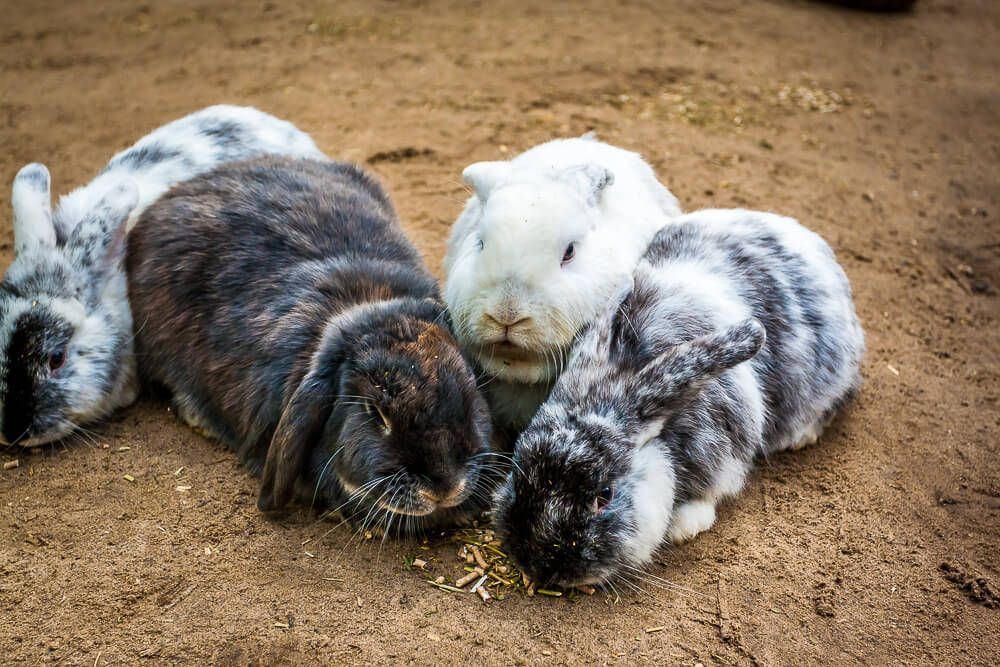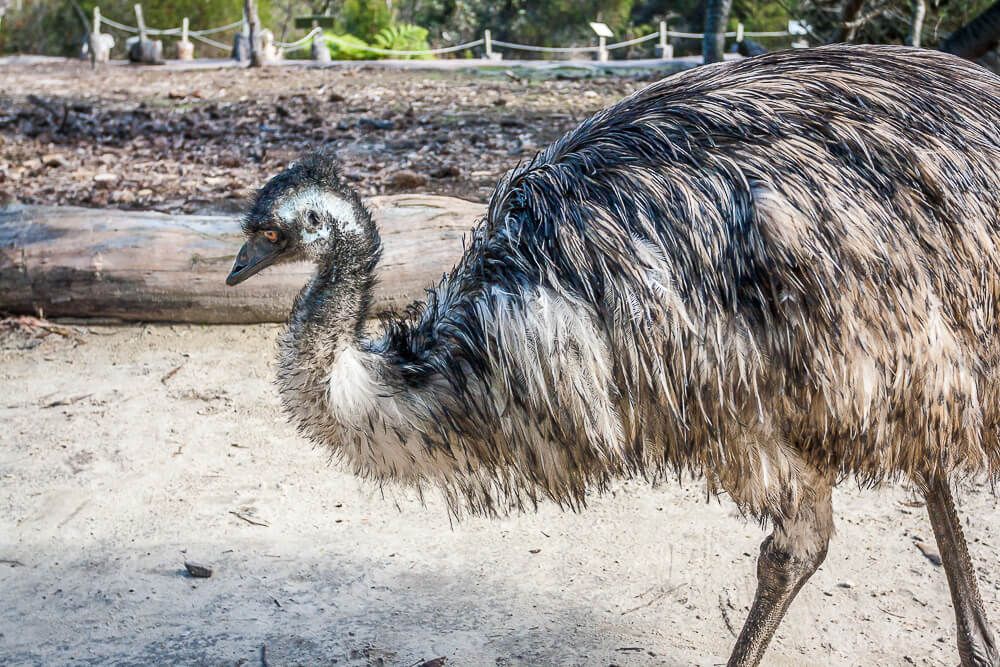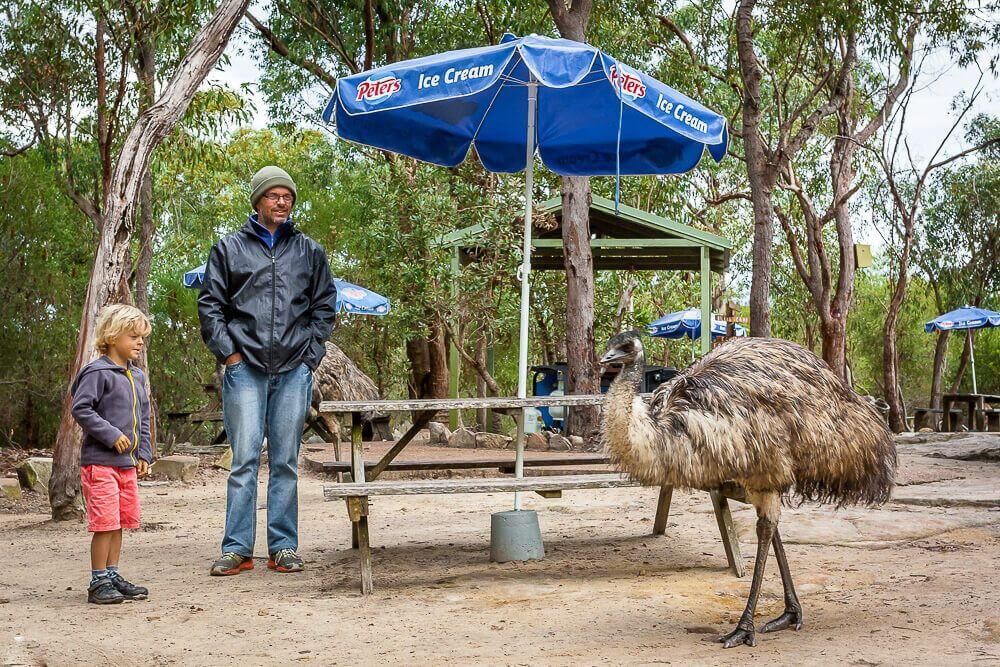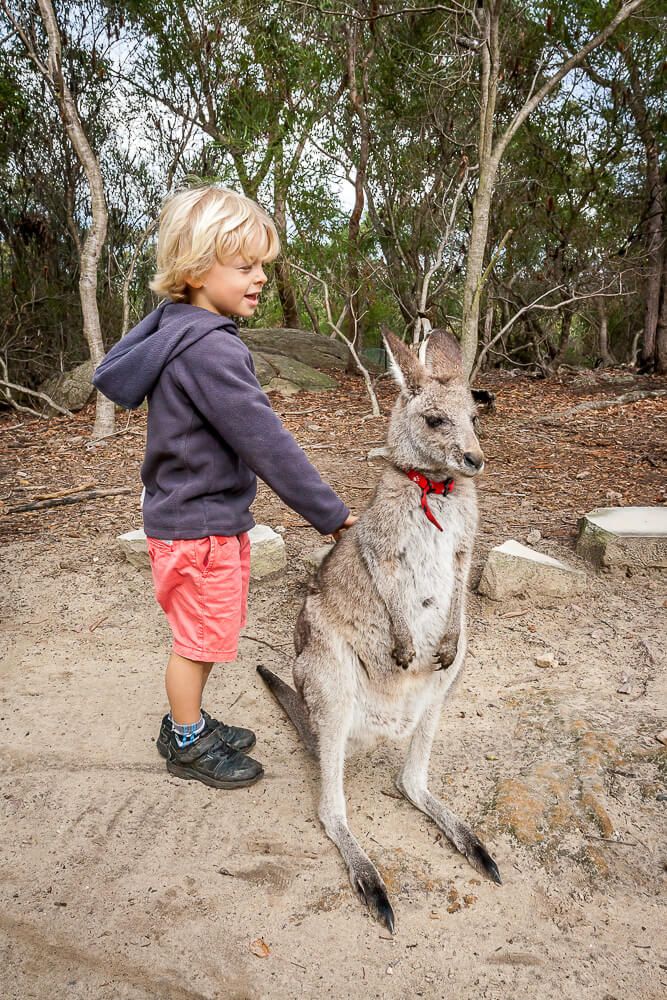 Australia Walkabout Wildlife Park