My Story
My name is Christine. I grew up in Quebec in Canada. When I met Jamie in Mexico, I could hardly speak English. I think he liked my heavy French accent so he put me in his backpack and brought me back to Australia ;-)
Our plan was to travel around Australia for a year or so and then take off travelling again somewhere else, in another country.
But things don't always go as planned.
Little did I know I'd still be in Australia fifteen years later with two kids living the best lifestyle any family could dream of.
A New Start
When I arrived, I fell in love with Australia straight away (who doesn't?).
The first time I saw a Rainbow Lorikeet I was amazed (jaw dropped to the floor, shot photos like a paparazzi, bystanders stared at me as if I was insane).
Jamie had prepared me for the surf, beaches, sun, weather…
But he forgot to mention this bird. It's more beautiful than the type people buy at the pet shop and keep in cages back home.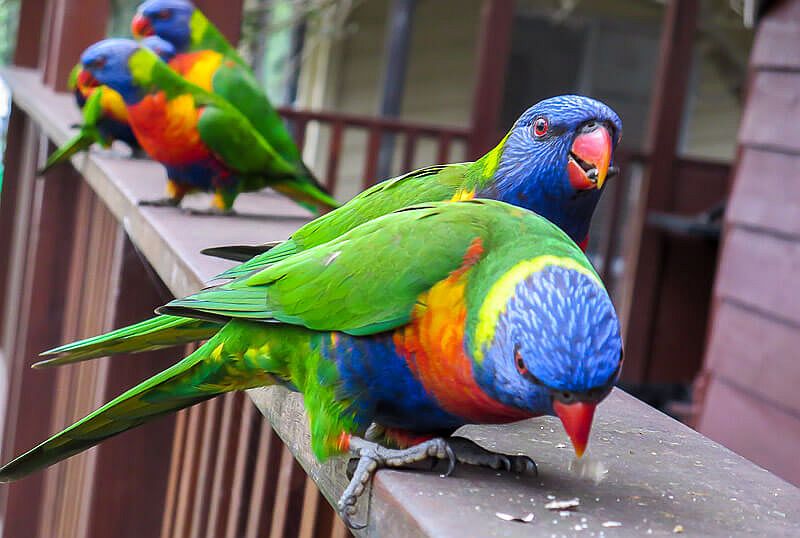 The beach was a five-minute walk from our apartment. Growing up in the snow, I never thought going to the beach would one day become a daily ritual. Nope. 
Not to mention the size of the trees!
I never wanted to go back to my freezing hometown.
Thanks Jamie.
It Was Heaven, But...
... I grew sick of living in the big smoke – Sydney. I'm not a city person. It didn't feel like paradise any more. I felt miserable. 
So we moved a few kilometres up north. And that was...
...The Best Move Ever!
Here we have what Australia has to offer in the best of proportions: More beaches, more trees, more rainbow Lorikeets.
What I like the most is the variety of beaches, the national parks at our doorstep, and the relaxing vibe.

Our two kids were born here. And during all these years we have spent time in every town, visited every beach, enjoyed all the attractions.
But I found there was little information on the web that helped me find out about places to explore on the Central Coast. That's why I created this site. I wanted to share our family's favourite places and things to do to help you, during your weekend away or holiday, find out about these as well.  
---
Central Coast

› About
Hi it's Christine from iCentralCoast.com... 
Thank you for taking this survey here. It's really quick (only 4 questions). I want to use your answers to make sure I'm offering you the best information I possibly can.
Wondering what to do on the Central Coast? 
JOIN OUR NEWSLETTER and keep up to date.
Just fill in the form...
Are You Liking It?