Wyong Milk Factory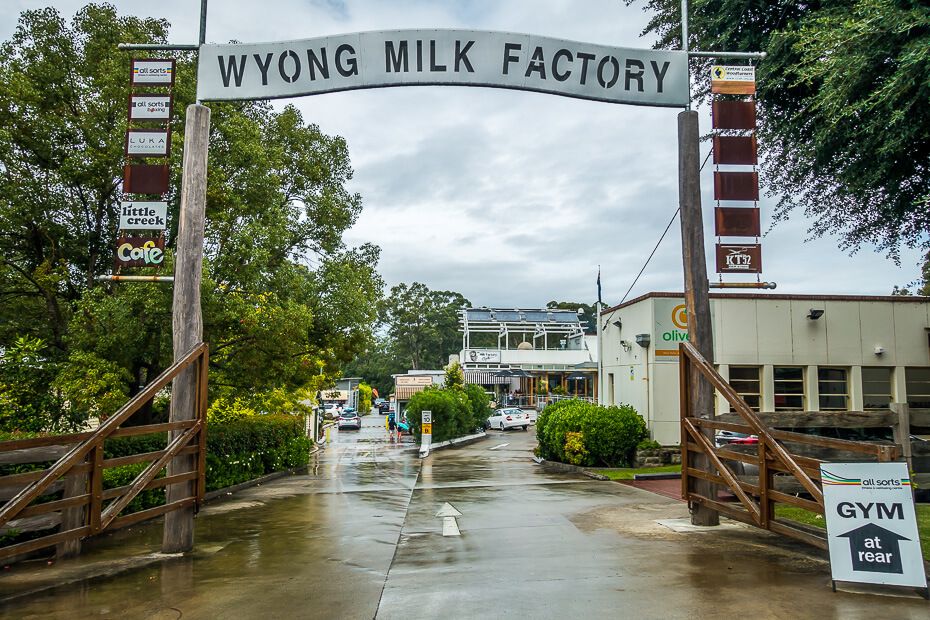 Wyong Milk Factory is truly a local gem.
You can taste and purchase premium chocolate and a stack of some of the best cheeses in Australia… It's one of my favourite things to do on the Central Coast NSW. It's a relaxing way to spend a few hours.
The complex was established in 1906 and has been restored into a family-friendly area where you can indulge on locally-sourced food…
This post contains affiliate links. For more information, see my disclosures here. 

Visit the cafe, the new rustic pub and the handmade cheese and chocolate factories.
What does a day look like at Wyong Milk Factory?
Eat and have coffee at the cafe while your kids are having fun in the lovely playground.
Enjoy live music and have a drink in the beer garden at Wyong Milk Tavern while your children are hanging out in the kids zone.
Taste and buy award-winning handmade cheese at the Little Creek Artisan Cheese Factory.
Sample premium artisan chocolates at Luka Chocolates.
Hire a water craft and paddle along Wyong River.
All these attractions are located around the complex – you can walk to each of them.
Come for a tour…
Wyong Milk Factory Cafe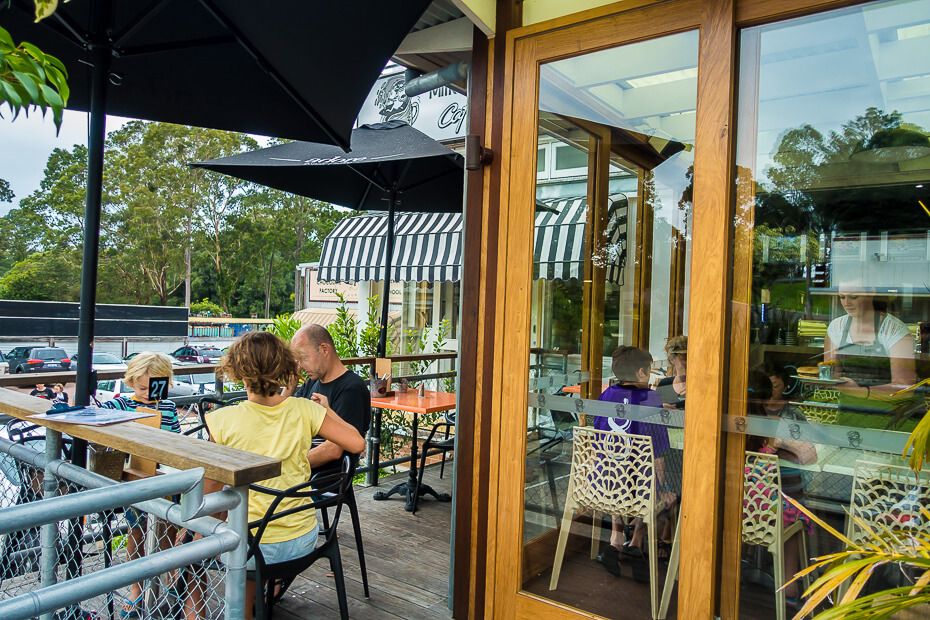 Chances are when you arrive you'll want to have a coffee or eat. Head to the cafe.
I like the relaxed countryside atmosphere of the cafe. You can sit indoors or outdoors on the verandah. We visited during a wet day but we managed to find a dry spot outside.
Wyong Milk Factory Cafe serves breakfast, lunch, pizza and kids menus. I enjoyed their tasty cappuccino. Little hands spooned the chocolate off the froth before I had time to take a decent photo...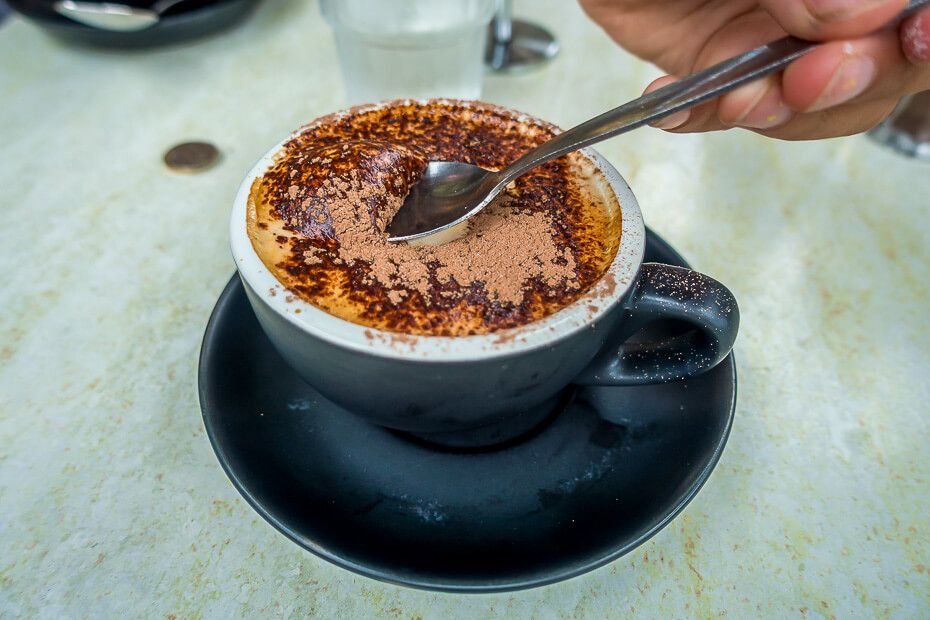 The cafe is open 7 days.

Playground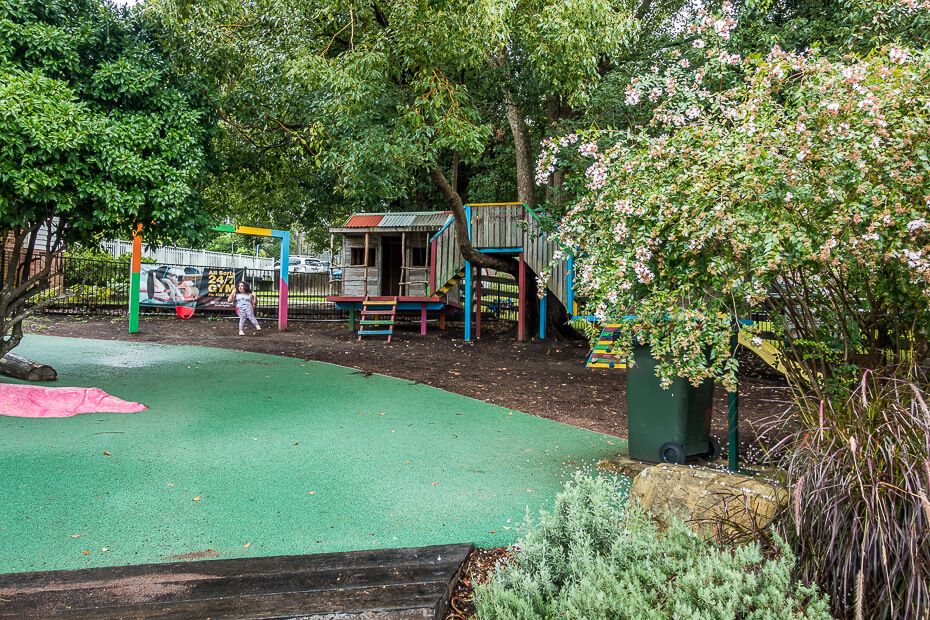 A beautiful rustic playground is located just in front of the cafe. Kids can play in cubby houses, swing and climb in the pirate boat.
Older kids can walk to the playground on their own if they're able to cross a small road while you eat or have a coffee at the cafe. For younger kids, the playground is fully fenced – grab a cup of coffee and hang out.
Wyong Milk Factory Tavern 
Wyong Milk Factory Tavern has recently opened its doors.
The pub has a great ambience and live music on the mezzanine. The tavern matches perfectly with the rustic style of Wyong Milk Factory. We enjoyed Jaymi Toole's amazing voice when we visited.
Children can play in the kids zone...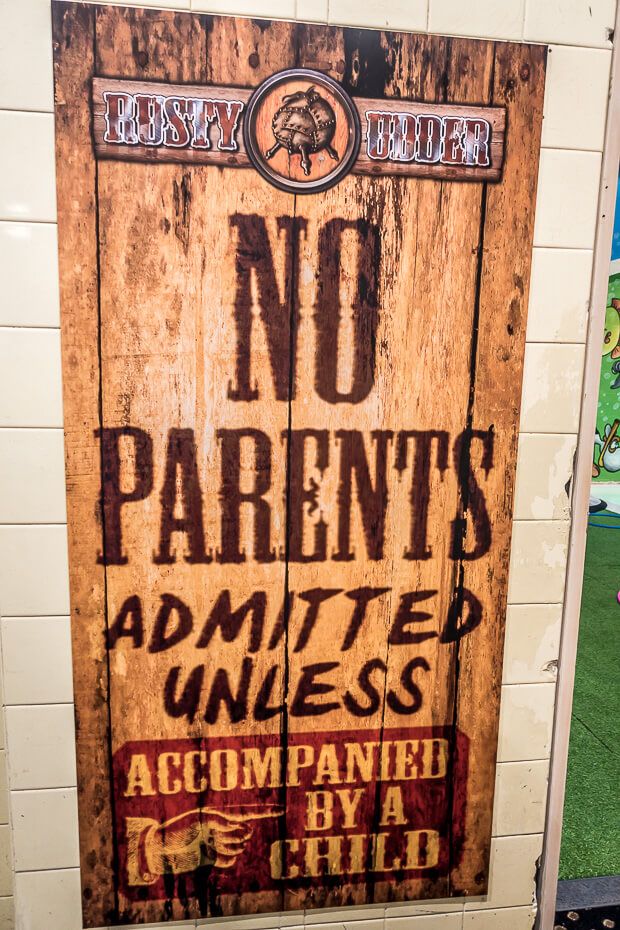 ...while you enjoy a drink and food in the spacious beer garden at the back of the tavern. 
I can't wait to visit again.
The tavern is open from Wed to Sun.
Little Creek Artisan Cheese Factory
Little Creek Cheese Factory was the highlight of our visit.
I enjoyed tasting and finding out about the wonderful handmade cheeses produced by a passionate local family, Sue and Russell Parsons.  
Their passion, which started as a hobby, turned into a successful story…
As we entered the little shop, the family's son offered us to taste the onion cheddar, B.B.Q. haloumi, marinated fetta and blue cheese. His parents were at the back of the shop inside the factory making cheeses.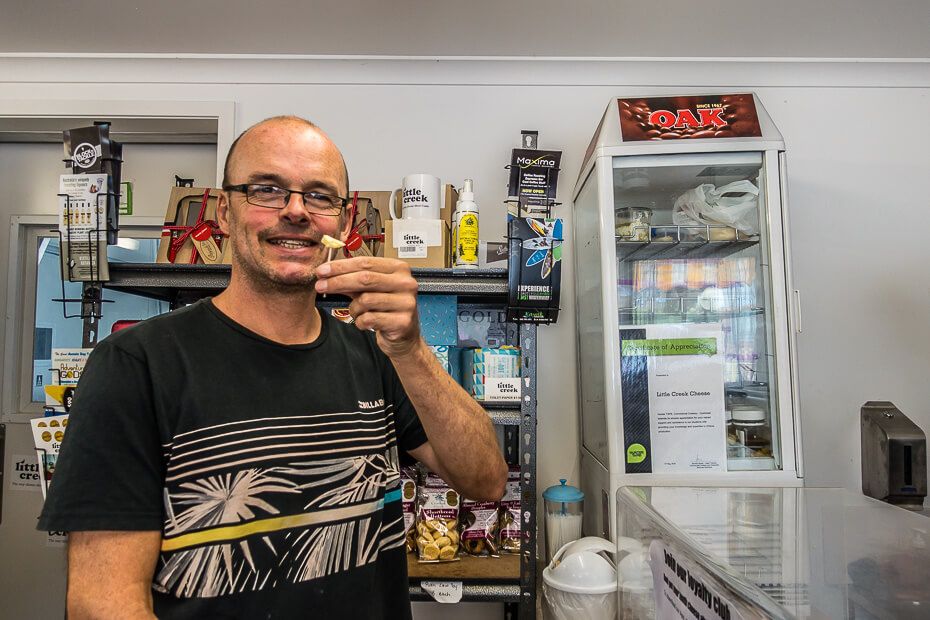 The cheeses are so delicious I could have eaten them all up on their own. Even the blue cheese! The taste was so… right. Apparently (with the blue cheese at least) it's a matter of correctly balancing the acidity.
These cheeses win more and more awards each year. The highest award went to the onion cheddar. It won the highest score in Australia for the club cheddar at the Dairy Industry Association of Australia competition in 2016, beating Margaret River, South Cape and others.
Little Creek cheese may be a name you'll want to remember.
We bought a few cheeses of course. We also couldn't resist the old-fashioned, as-fresh-as-it-gets milk with cream on top.
Other little hands downed some milk before I could snap a photo. Children can be so fast.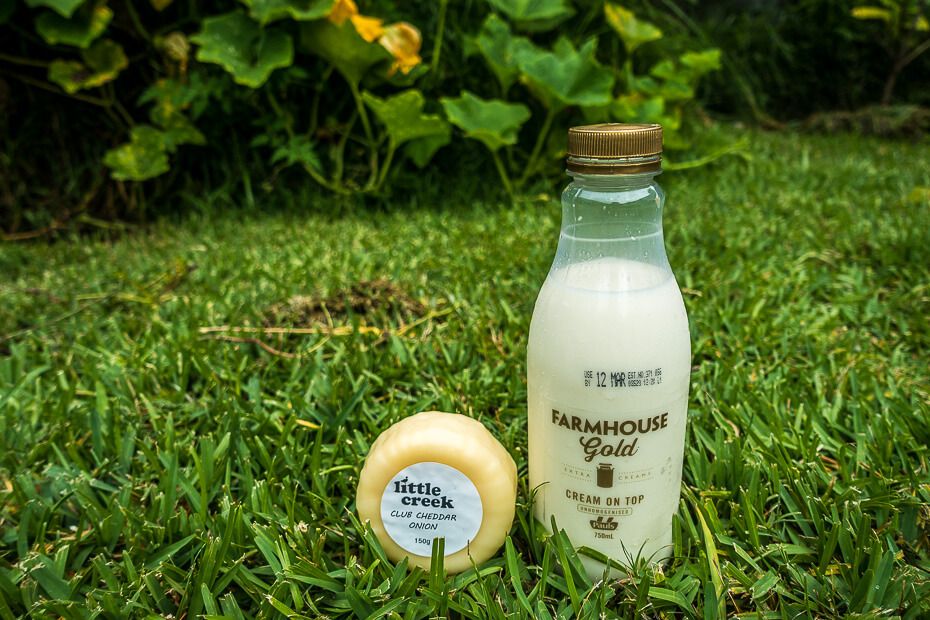 Little Creek Artisan Cheese Factory is open 7 days 10 am to 4 pm.

Luka Chocolates Factory
Cheese then chocolate. How great is this.
Luka Chocolates is a few metres from Little Creek Cheese Factory. It was created out of passion as well by husband and wife Anton Kononenko and Kate Orlova.  Luka Chocolates was named after their son Luka. 
The shop contains a variety of handcrafted chocolates made with premium Belgian couverture and fine local ingredients: cream, butter, honey, nuts, fruits and spices.
I won't be able to go back to Cadbury.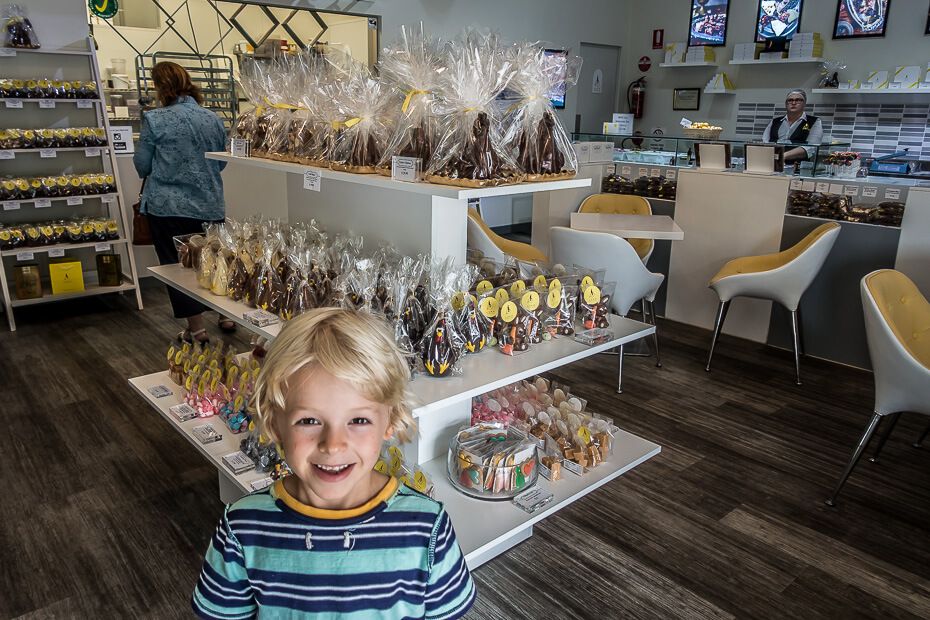 Willy Wonka & the Chocolate Factory - my dream came true!
We tasted a variety of small chocolates for $2 each: Tiramisu, cherry liquor, Irish cream, milk chocolate mousse…
Little hands seized the chocolates before I had time to take a photo, again!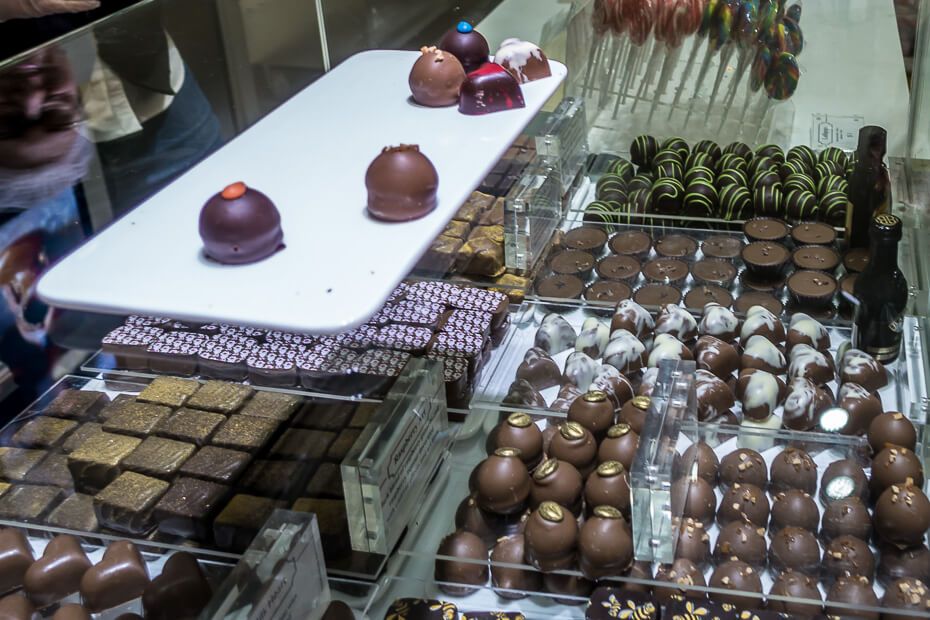 You don't have to eat all the chocolates now – they deliver anywhere in Australia.
Luka Chocolates is open 7 days 10 am to 4 pm.
Boat Hire
Wyong Milk Factory is located beside Wyong River. We didn't get to enjoy the river because of the weather.
But if you want to break the day and paddle up the river, hire kayak, row boat, stand up paddleboard from Allsorts Fitness, the gym located behind the complex (Book on 4352 3811).
Where is Wyong Milk Factory
Wyong Milk Factory makes for a relaxing time out. Visit from the Central Coast or exit the M1 between Newcastle and Sydney. It's located a few minutes from the motorway exit.

Address: 141 Alison Rd, Wyong. Check directions on Google Maps.