Ken Duncan Gallery 
If you were not into landscape photography before visiting Ken Duncan Gallery you might well be into it when you get out.
Ken Duncan, one of the best landscape photographers in Australia, resides here on the Central Coast and you can see his photos for free at the gallery.
This post contains affiliate links. For more information, see my disclosures here. 

Ken Duncan Gallery is located on one level of a modern building. The Sanctuary Cafe is located in the gallery.
In the Sanctuary Cafe you can eat indoors or outdoors on a wraparound verandah. Last time we went the coffee was great. Have a coffee or bite to eat then visit the gallery and immerse yourself in the images.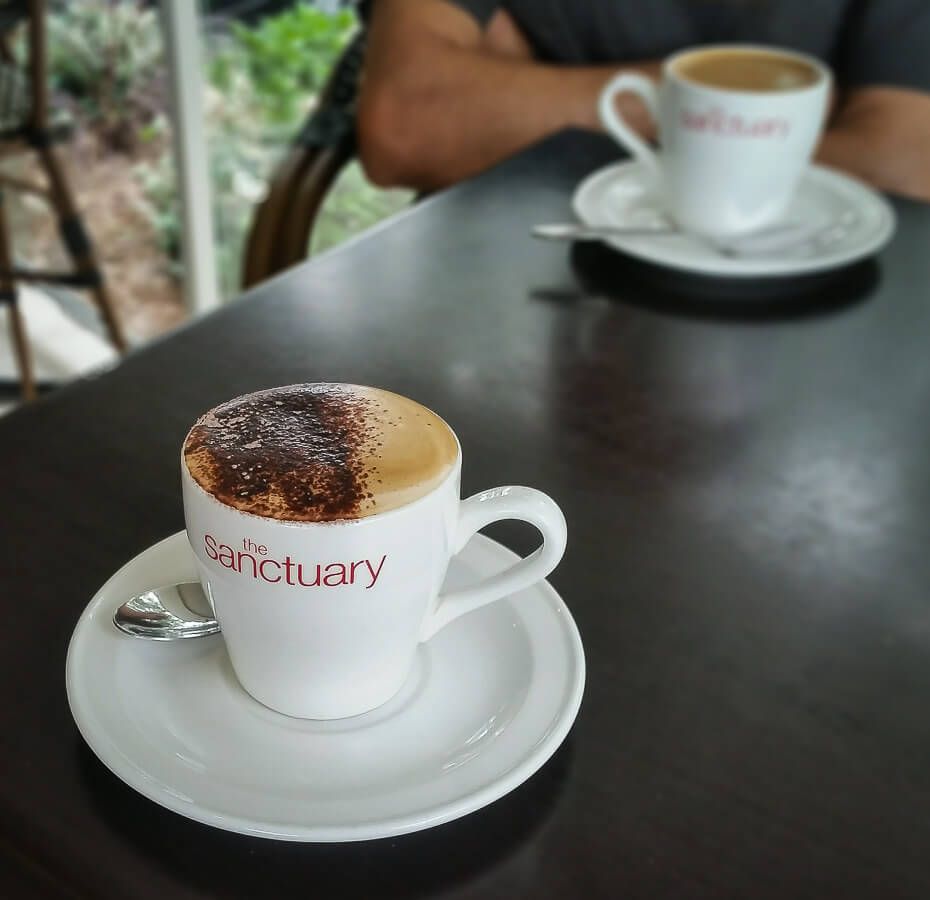 Large photos of beautiful landscapes and wildlife hang on the walls. The photos were taken in the local area and around the world.
Photos from the Central Coast show iconic locations such as Long Jetty, Avoca Beach, the Skillion and Somersby Falls.
Photos from other locations in Australia and overseas show landscapes and wildlife including waterfalls in the Kimberley and a polar bear in Churchill, Canada.
It doesn't take too much time to walk around the gallery. But take time to look at each and every photo. They transport you into the scene.
I'm impressed at how he can make a mere landscape image look three dimensional, lively, vivid, and harmonious. The play of different colours, textures and depths result in stunning images.
There are sofas inside the gallery if you want to take it slowly.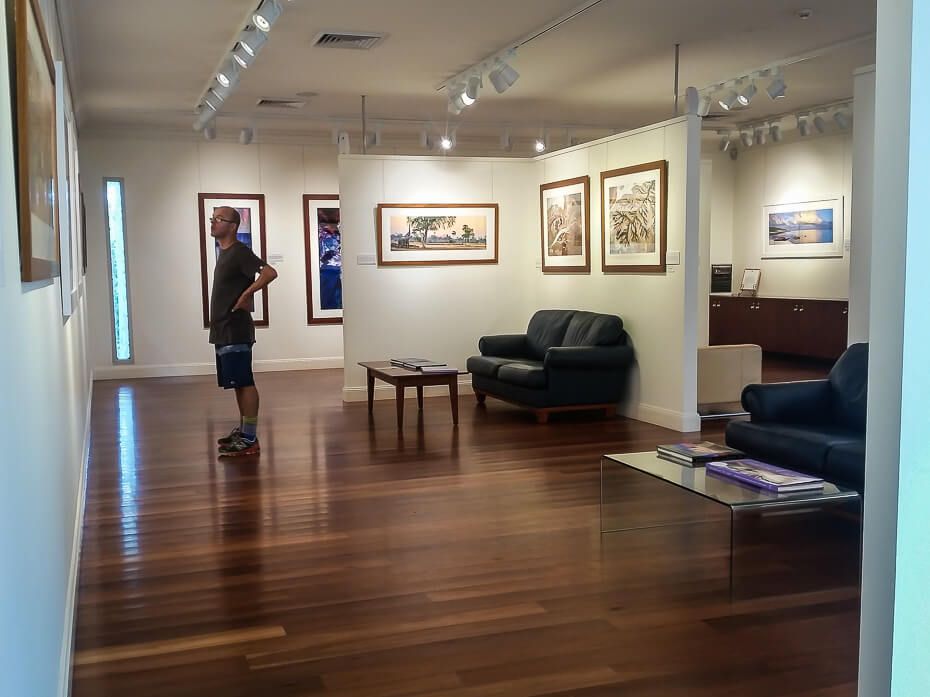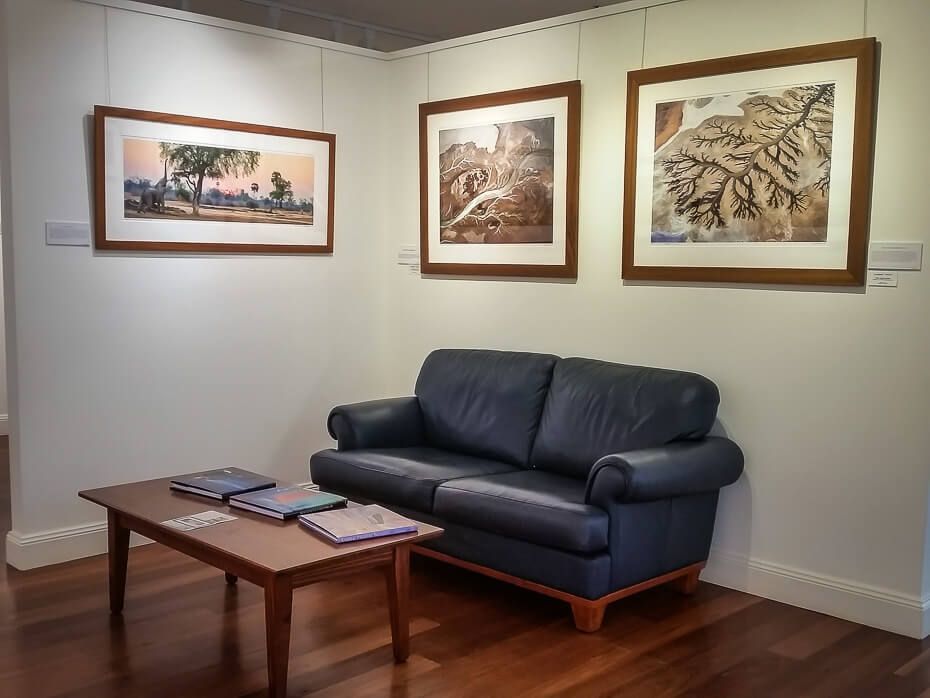 If you need some inspiration for purchasing presents a little shop inside the gallery sells framed photo from Ken Duncan Gallery, posters, books, jigsaw puzzles and other goodies showing Ken Duncan's art.

Are you into photography? If you're just starting out in photography you may be interested in Ken Duncan's pocket guide or DVD Creating the 3rd Dimension. 
About Ken Duncan
Ken Duncan is renowned for his stunning panoramic images.
He has received many awards including the Medal of the Order of Australia in 2009 "for service to the arts as a landscape photographer and publisher and to the community of the Central Coast of New South Wales" and the Photo Imaging Council of Australia's Gold Tripod award.
He has worked with major magazines such as the National Geographic and the Australian Geographic. 
Visitor Information
Open 10 am - 5 pm daily except New Year's Day, Australia Day, Good Friday, Anzac Day, Christmas & Boxing Day