The Best of Central Coast NSW - 2018
This insider's guide will help you enjoy the best of what the NSW Central Coast has to offer.
With a vast extend of bushland, coastline and more than 40 beaches, the Central Coast offers many options for families, couples, hikers and beach goers. 
Not to mention the number of chic cafes and restaurants is on the rise!

Amazing Beaches
41 beaches stretch along the mouth of the Hawkesbury River, Broken Bay and the Pacific Ocean. And they're all different…
Some are calm and perfect for children and others are great for surfing. Many are patrolled while others are secluded.
Some are hidden in the bush – you can only walk to them.
Find your favourite...
Best Beach Towns
Visit the most popular towns and villages on the Central Coast. You'll find many accommodation options, great restaurants and cafes and fabulous surfing, swimming and fishing spots nearby. 
Under-The-Radar Beach Towns
These may be lesser-known places, but these beautiful gems are worth checking out! 
Unspoiled Beach Towns
Visit these relaxing and charming beach towns. You can enjoy great coastal walks nearby and laid-back cafes. 
Gentle Waves - Beach Towns
If you like gentle waves and have kids, these are great family beaches...
Best Central Coast Attractions
As you already have discovered, the Central Coast is packed with natural sceneries... lakes, bushland and beaches.
National parks, state forests and conservation areas abound.
There are many beautiful walks you can do and lookouts to visit. 
There are also great attractions:
Australian wildlife you can see up close. Activities that will boost your adrenaline. Nice spots worthy of a visit.
I'll show you all the places and things to do that the locals really enjoy.

See the must-do below...
Shopping, Markets & Events
Check out the locals' favourite markets, yearly events and nice vintage shops in Long Jetty.
Day Trips
There are great spots around the Central Coast to explore as well. Brooklyn makes for a great day trip by train.
Lake Macquarie, north of Central Coast and south of Newcastle, has great attractions and gorgeous beaches.
You can also explore the villages along the Hawkesbury River or hop on cruises.  
Top-Rated Accommodation
Would you like to discover the hidden gems and things to do that the locals really enjoy? 
I'm lucky to have lived on the Central Coast for the past 15 years. I have spent time in every town, visited every beach and enjoyed all the attractions.
Everyday I can enjoy the wide variety of beaches, the national parks at my doorstep and the relaxing vibe.
iCentralCoast is a personal guide to the Central Coast NSW. This site is focused on showing only the best of what the Central Coast has to offer. 
Use the navigation at the top of the site to discover more hidden gems. 
I hope you enjoy your visit!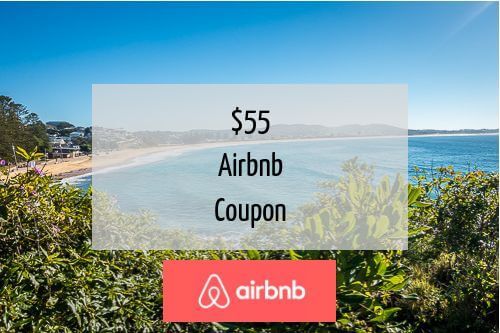 Wondering what to do on the Central Coast? 
JOIN OUR NEWSLETTER and keep up to date. Just fill in the form...
Get Social