30 Things to Do on the Central Coast with Kids
Looking for things to do on the Central Coast with kids?
There's plenty here to entertain the whole family.
Below, you'll discover our best things to do with kids including free and rainy day activities.
The activities are listed in no particular order. 
1. Family Beaches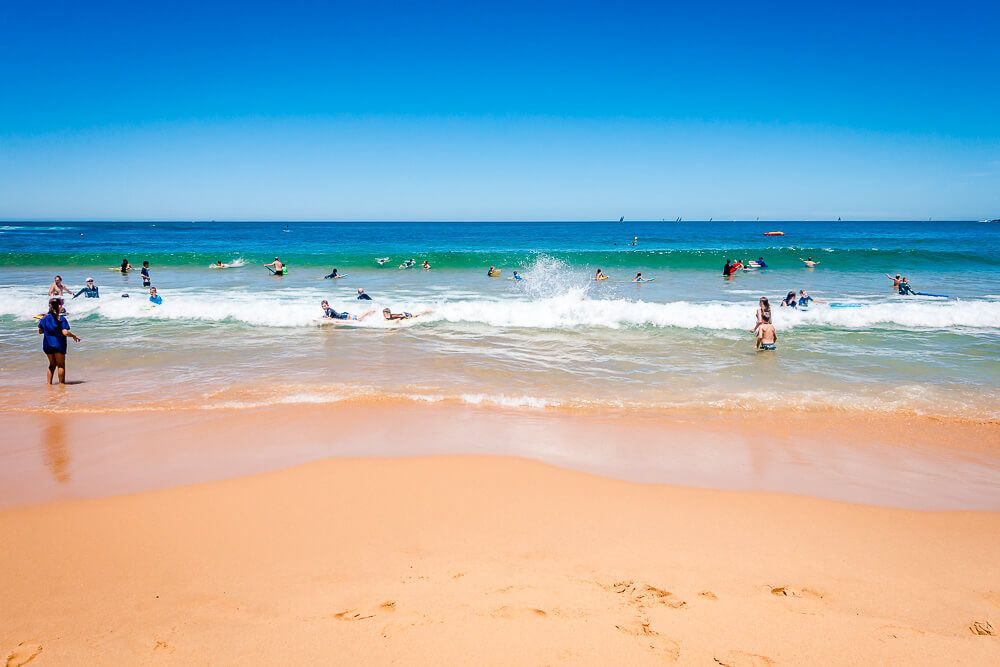 There are great beaches on the Central Coast that offer safe swimming conditions like lifeguard patrol, ocean pool or shallow water. Toilets, picnic spots, playgrounds and cafes are also located nearby.
Discover our best family beaches…
2. Treetops 
Treetops offers three fun activities for kids:
Treetop Adventure Park – traverse an obstacle course high in the trees like wobbly logs and ziplines. There's a course for children age 3+ and another one for older kids and adults. It will get your adrenaline pumping. 
Treetop NetWorld – bounce in nets perched high in the trees. It's super fun for kids! 

Open 7 days; 1 Red Hill Rd, Wyong Creek; Booking recommended
3. Australian Reptile Park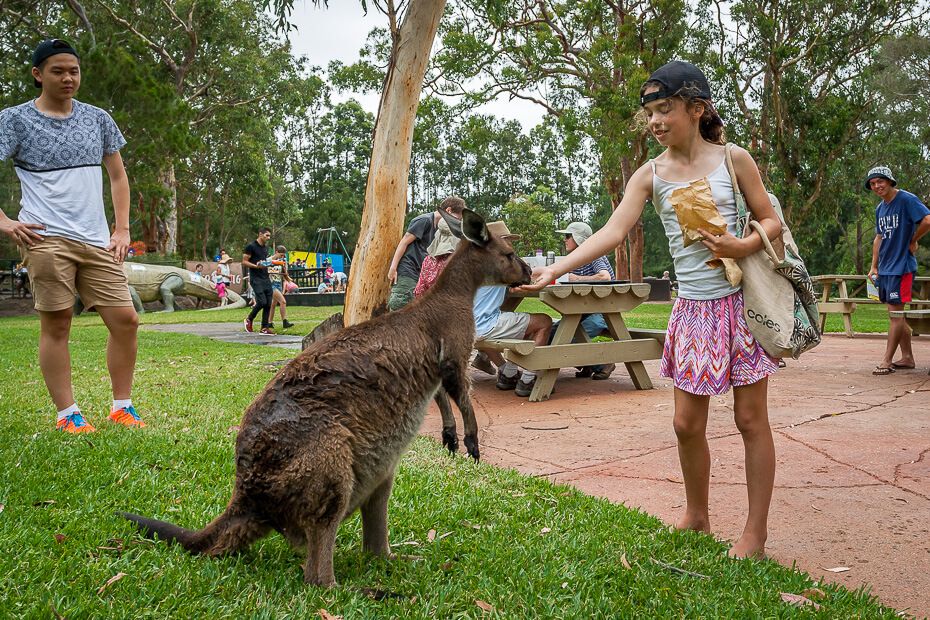 The Australian Reptile Park is the most popular attraction on the Central Coast. It's a must-see attraction.
Kids will encounter Australian native animals in a bush setting. They'll see snakes and spiders up close and watch compelling shows. Make sure you attend crocodile feeding which runs on weekends—an impressive show! There are also alligators, dingoes, koalas.
And kids can feed kangaroos which bounce free. 
Open daily except Christmas day; 9 am to 5 pm; $105 family pass; 69 Pacific Hwy, Somersby
Find out more about the Australian Reptile Park…
4. Glenworth Valley Outdoor Adventures
Glenworth Valley Outdoor Adventures offer exciting adventures for the whole family.
Young children can ride ponies. Children aged 7+ can kayak, horse ride, play laser skirmish and abseil. And kids 12+ can ride squad bikes.
Check out their school holiday activities. You'll get your children back exhausted at the end of the day.
69 Cooks Rd, Glenworth Valley; booking required
5. Central Coast Aqua Park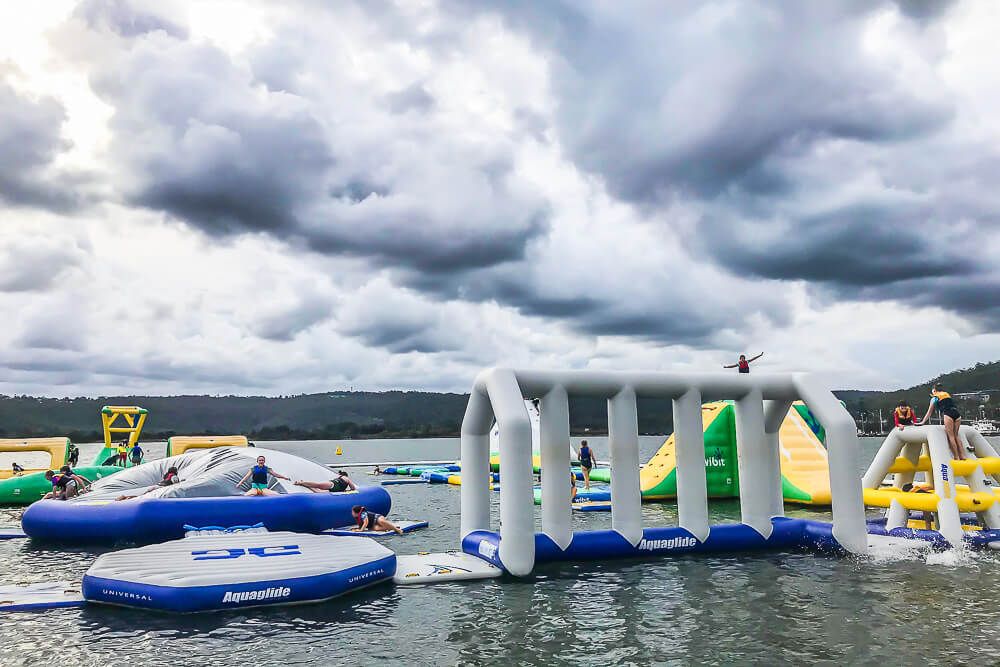 Kids enjoy this inflatable challenge on water as they walk and slide on a floating obstacle course. There's lots of climbing and sliding, jumping from one obstacle to the other, and slipping and falling in the water. 
Central Coast Aqua Park is real fun for kids and accompanying parents. 
One session runs for 50 minutes, but you can add more sessions. 
A local's tip: You can combine a session at Central Coast Aqua Park with a bicycle ride from here to Woy Woy along the shore of Brisbane Water.  
Runs over summer only. 

42 Masons Parade, Gosford
Find out more about Central Coast Aqua Park >
6. Indoor Play Centres
It's wet outside, and the kids are driving you crazy at home? Head to an indoor play centre! These play areas offer colourful and fun soft play equipment for toddlers as well as older kids.
Monkey Mania, Gosford
Clip 'N Climb, Gosford
KidsWorld Play Centre, Erina
Inflatable World, Charmhaven
Kincumber Indoor Sports, children aged 0 to 6, Kincumber
7. Aquafun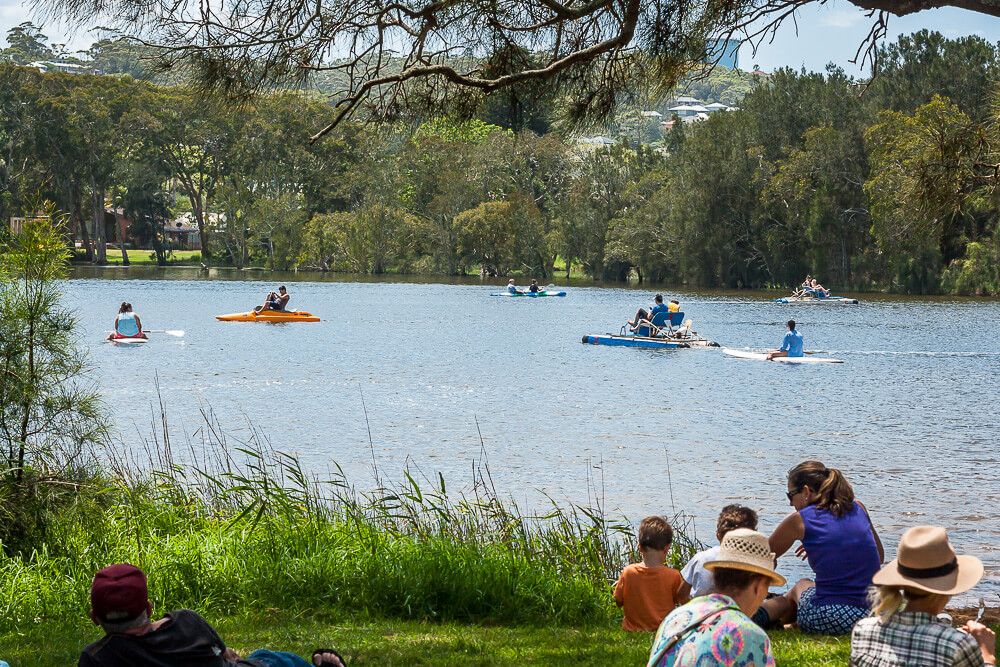 Hire a kayak, a pedal-boat, or a stand up paddle board at Aquafun on the shore of Avoca Lake.  Glide around the lake and Bareena Island. Kids enjoy jumping out of the boat into the water. If they're old enough, they can go by themselves.
Swap the boats as often as you wish. For example: begin with a kayak, swap for a pedal-boat, finish up on a stand up paddle board (stand up paddle boards are for 12+ years old).
$45 for 30 min, $65 for 60 min or $85 for 90 min for a family of four. 

Open 10 am to 5 pm; open in summer from September through April on weekends, daily in school holidays and public holidays except Christmas Day. 
15 Ficus Ave, Avoca Beach

Find out more about Aquafun...
8. The Entrance
There are fun attractions for children at this stunning seaside town.
Kids will enjoy playing at the playgrounds, seeing the pelicans and swimming at the beach.  
Children enjoy the amusement rides, the jumping castles and the carousel. The water fountain is also popular with little ones. Older kids can ride their bikes along Tuggerah Lake past playgrounds. 
Memorial Park, The Entrance
Find out more about The Entrance…
9. Australia Walkabout Wildlife Park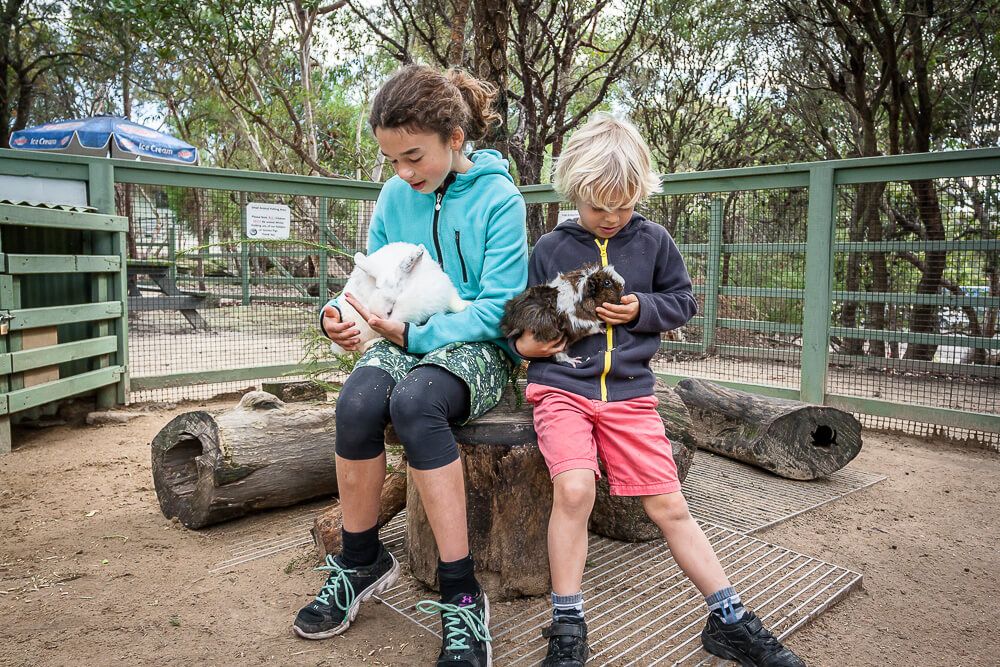 Australia Walkabout Wildlife Park is a sanctuary with native Australian animals living in their natural habitat. Kangaroos and wallabies hop around and Emus roam free. You can have a picnic among them.
You can also see animals in enclosures like koalas and dingoes. Kids love cuddling the rabbits and guinea pigs. And there's a short bushwalk with Aboriginal cave paintings and rock carving. 
Open 9am to 5pm daily except Christmas day; $80 family pass; 1 Darkinjung Rd, Calga
Find out more about Australia Walkabout Wildlife Park…
10. Day Trip to Brooklyn
Brooklyn is a relaxing village on the shore of the Hawkesbury River. Have a picnic or fish and chips, swim in the protected pool and let kids play in the playground.
Children like catching the train from Woy Woy to Hawkesbury River Station—the train passes through tunnels and over a bridge.
Brooklyn makes for a relaxing day out with the kids.
11. Amazement Farm & Fun Park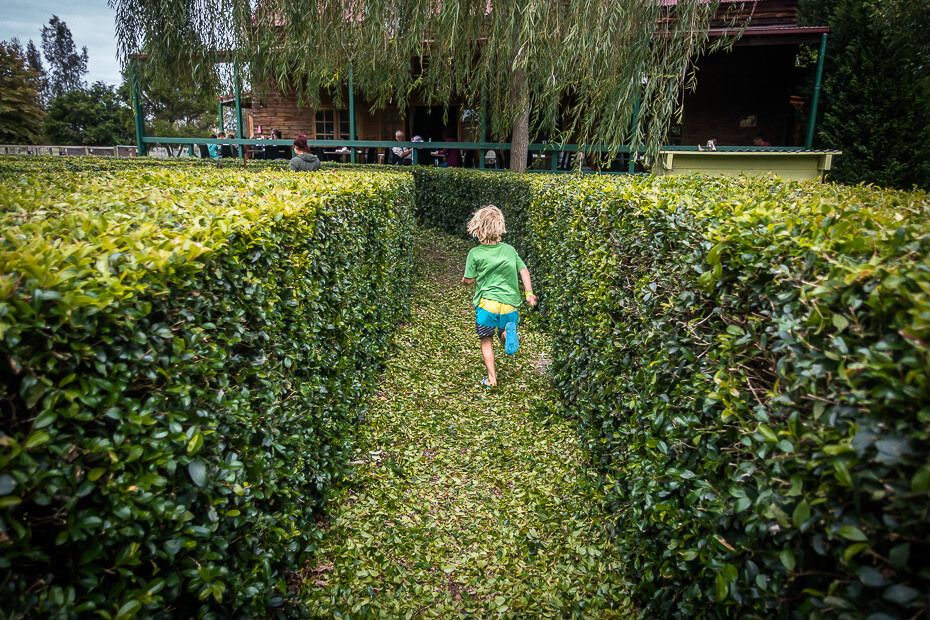 Amazement Farm & Fun Park is a lovely farm in the countryside where children can interact with farm animals. Kids can hold bunnies, feed sheep and goats and groom ponies. They also see alpacas and exotic birds.
There are also pony rides and horse and cart rides.
Kids will also be entertained by the hedge maze and various games around the site.
$50.00 family pass

Open 10.00am to 4.00pm (final park entry- 1.30pm) specific weekends during school terms and every day during school holidays. May be closed during public holidays. Check their website for open day updates.  
170 Yarramalong Rd, Wyong Creek

Find out more about Amazement Farm & Fun Park...
12. Wyong Milk Factory
Wyong Milk Factory is a gem. 
Kids enjoy playing in the rustic playground beside the cafe in the cubby houses, swing and pirate boat. Enjoy a coffee while your kids are playing. Taste premium chocolate at Luka Chocolates and gourmet cheese at Little Creek Cheese. Then head to Wyong Milk Tavern and have a drink in beer garden while your kids play in the kids' zone.
Indulge in local food and enjoy the countryside atmosphere! 
141 Alison Road, Wyong
Find out more about Wyong Milk Factory...
13. Somersby Falls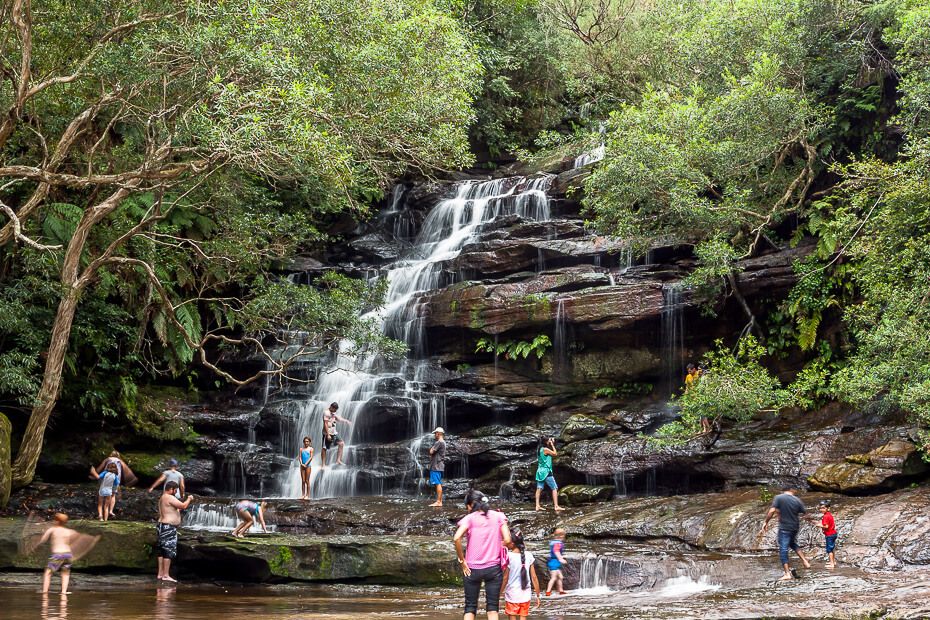 Somersby Falls are popular waterfalls in the region. Children able to walk will enjoy heading down the bush track and viewing the two waterfalls. You can also have a picnic. There are barbecue facilities.
There are steep drops beside the waterfalls, so watch out your children!
Open 9 am to 5 pm or 8 pm during light saving; free to visit and $8 parking. 

Somersby Falls Rd, Somersby
Find out more about Somersby Falls…
14. Laser Tag
Laser Tag is as much fun for adults as it is for kids. Check out these laser tag venues on the Central Coast:
Laser Tag Central Coast, Wyoming 

Laser Tag Mania, Gosford 
15. Day Trip to Palm Beach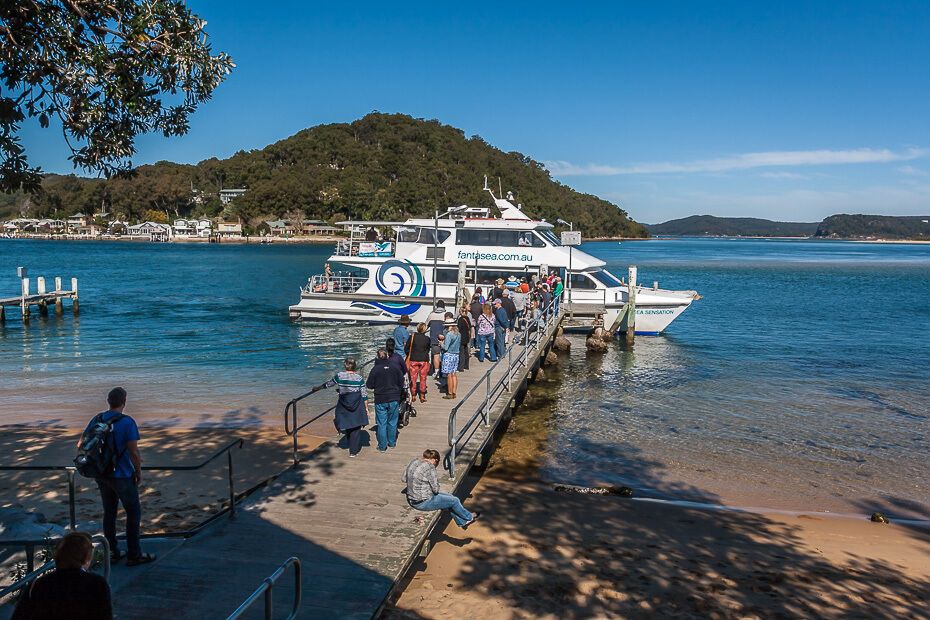 Kids will enjoy catching the Palm Beach Ferry from Ettalong. The ferry departs several times a day, and the trip takes only 30 minutes. If you have small children, have a picnic near the playground and the calm beach beside the ferry wharf at Palm Beach. If your children are older, head to the main beach for a swim and a surf.
16. Skateparks
If you're looking for great skating on the Central Coast, check out:
Slam Factory Indoor Skatepark, 93 Gavenlock Rd, Tuggerah 
Umina Beach Skate Park, Sydney Ave, Umina
Wadalba Skate Park, 595 Pacific Hwy, Kanwal 
Bato Yard Skate Park, 460 The Entrance Rd, Bateau Bay 
Banjo's Skate Park, 1 Terrigal Dr, Terrigal 
17. Cycling Paths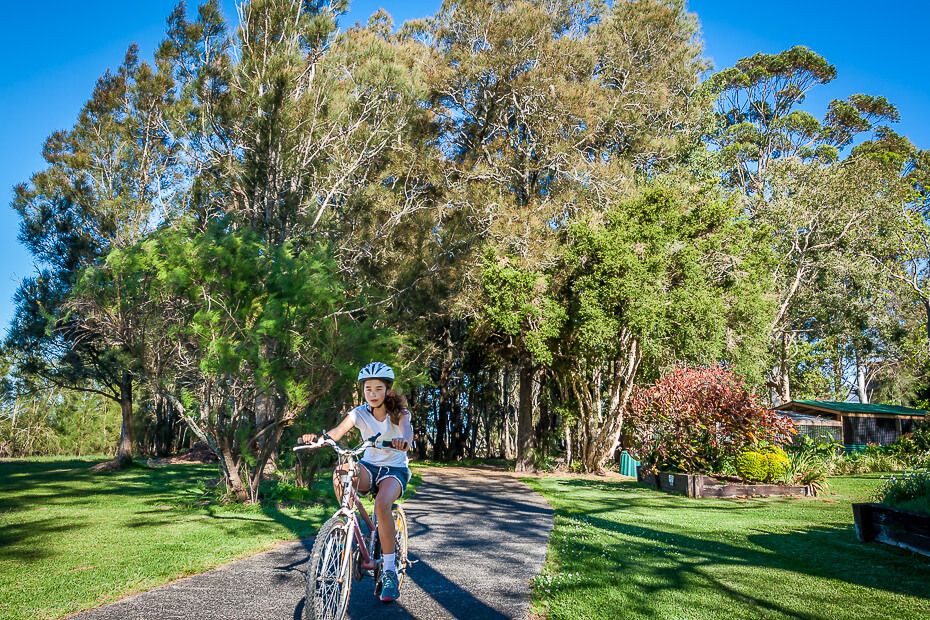 What's better than fresh air, exercise and scenic surroundings. Here are our best cycling paths for children:
Kincumber to Davistown, Carrak Rd, Kincumber
Gosford to Woy Woy, 42 Masons Parade, Gosford
The Entrance to Chittaway Bay, Tuggerah Parade, The Entrance – Find out more 
18. Escape Rooms
Older children and you will enjoy trying to escape the Escape Rooms. Locked in a mystery room, you have one hour to solve challenging puzzles and clues to find the key to escape. It takes a lot of thinking! Bring friends with you for extra brainpower.
Recommend Ages: 8yrs+
Location:  26 The Entrance Rd, The Entrance
Prices: $35 per person
Days: Wednesdays to Sundays (open 7 days Jan school hol)
Booking: Required
19. Family Bushwalks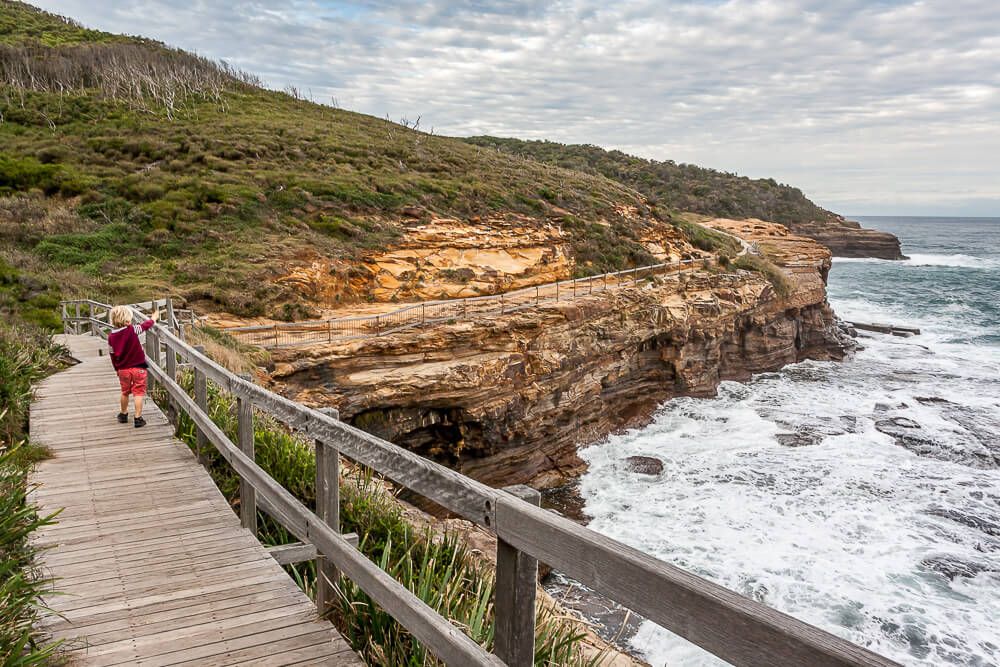 Whether you have a baby in a pram or an older child, we've got you covered! Enjoy fresh air, exercise, breathtaking views and whale watching. The walks range from easy strolls to more challenging hikes. You'll enjoy stunning coastal views, secluded beaches, Aboriginal rock art and waterfalls.
Discover our best family walks…
20. Narara Steam Train
Narara steam train is a fun place for kids as they can ride little trains around the miniature railway. The surrounds are great and there's ample space for picnics.
Location: Showground Road (opposite Bellbowrie St), Narara
Prices: Admission is free. Rides cost $2.50
Hours: 11am to 4pm
Days: First Saturday of each month
Find out more about Narara Steam Train…
21. Avoca Beachside Markets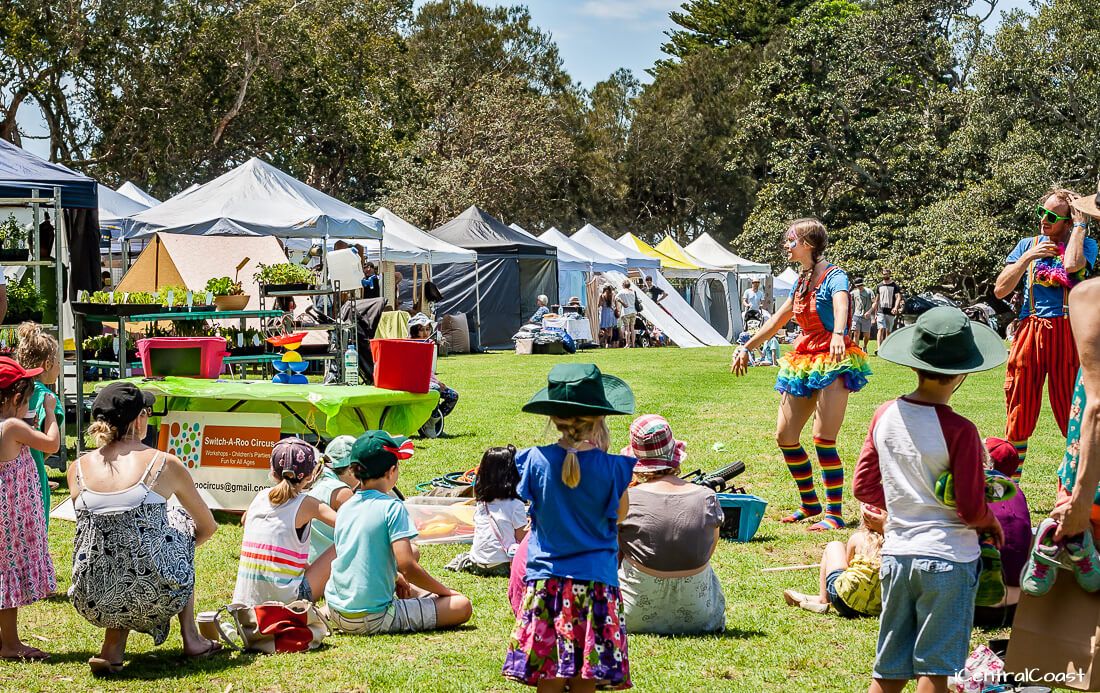 Enjoy a great family atmosphere at Avoca Beachside Markets. These popular markets offer live music and quality produces.
Kids will enjoy plenty of space to run around, a playground and kids activities. In summer, you can cool down in the lake.
The markets are held next to beautiful Avoca Lake and they attract a crowd.
Location: 15 Ficus Ave, Avoca Beach
Hours: 9 am - 2 pm
Days: Every 4th Sunday of the month
Find out more about Avoca Beachside Markets…
22. Bateau Bay Ten Pin Bowl
Ten pin bowling is fun for everyone in the family and an ideal activity when it rains. Bateau Bay Ten Pin Bowl offers a great atmosphere, a cafe, and a venue for birthday parties. Staff can put the gutter guards up so little ones can knock pins down instead of aiming straight for the gutter. Book a session, grab shoes and a ball and have fun.
Location: 470 The Entrance Rd, Bateau Bay
Prices: 1 game $40 for a family of four
Days: Open 7 days
Booking: Required
23. Flip Out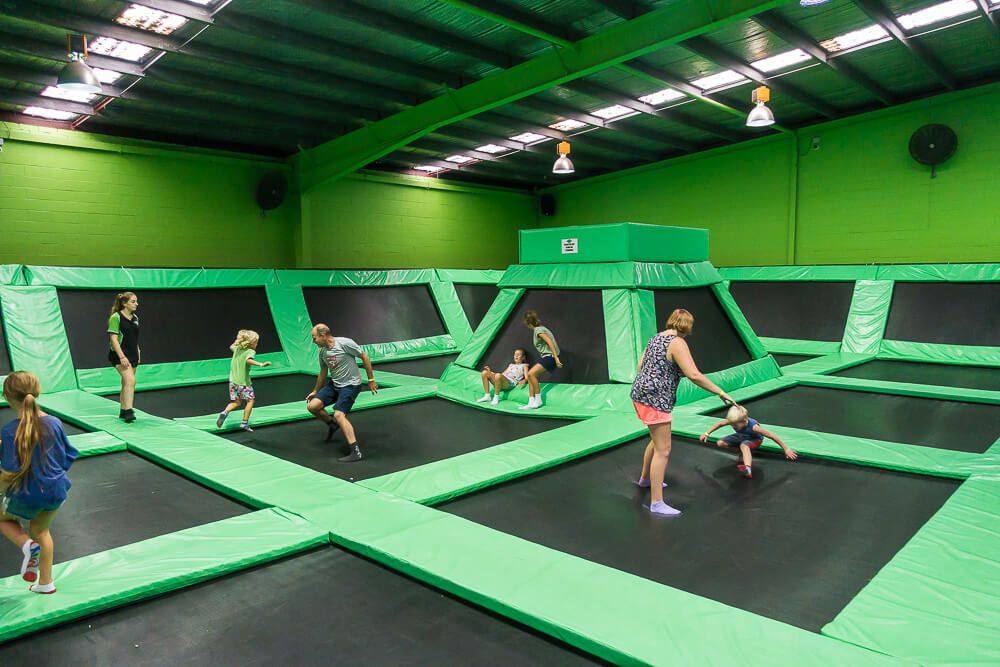 At Flip Out, kids can burn off some of their inexhaustible energy by leaping from trampoline to trampoline. And they love propelling themselves into foam pits. Some trampolines are on an angle allowing kids to jump against walls. At the wall runner, kids jump off a trampoline and try to run up a wall. Smaller children can bounce in the under 10 area. Flip Out is a hit with our kids.  
Location: 10 Hely St, West Gosford
Prices: $16 per hour
Hours: 9 am to 6 pm Monday; 9 am to 7 pm Tuesday to Thursday; 9 am to 9 pm Friday & Saturday; 9 am to 7 pm Sunday
Booking: Recommended
24. Laycock Street Theatre
There's something for everyone at Laycock Street Theatre, a small theatre with great amenities and good prices. They often show captivating plays for children.
Location: 5 Laycock St, Wyoming
Booking: Required
25. Playgrounds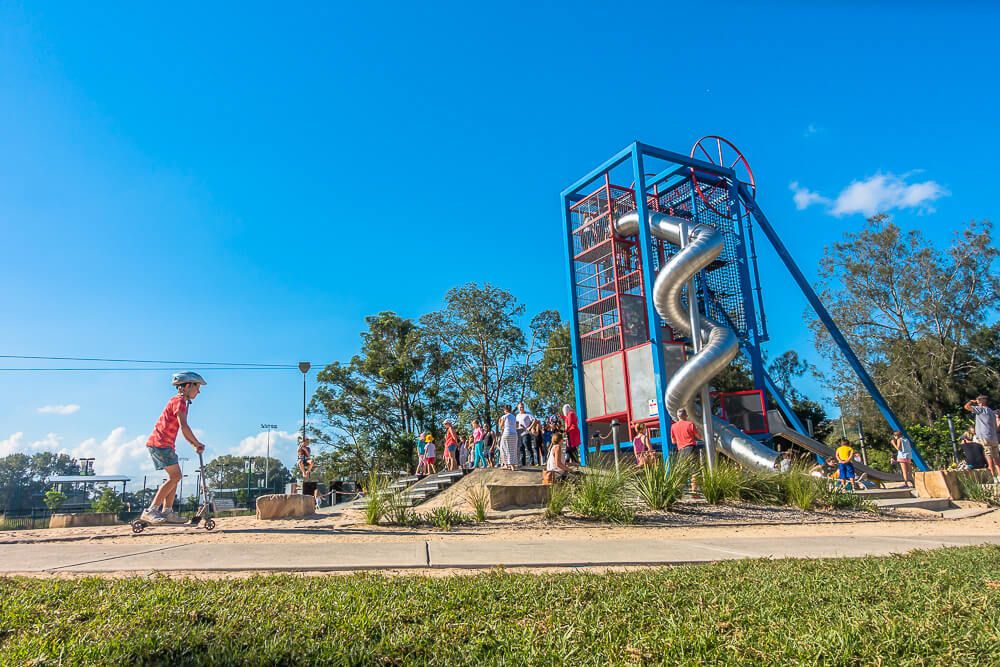 There are many good playgrounds around the Central Coast.
These are the best and biggest playgrounds for all ages:
Speers Point Park – huge playground located at Lake Macquarie – Find out more 
Peninsula Recreation Precinct, Umina Beach
These are also great but smaller playgrounds:
Memorial Park, The Entrance
Broadwater Park, 12 Sea Breeze Ave, Kincumber
Saltwater Creek Park, The Entrance Rd & Tuggerah Parade, Long Jetty
Bill Sohier Park, Shirley St, Ourimbah
Wairakei Road Playground, Wamberal
Ross Park Playground, Avoca Beach
26. Art Barn Plaster Painting
The Art Barn Plaster Painting is the ideal place to relax and paint. They have a great selection of plasters, paints and brushes. Kids love choosing their figurine like Star Wars characters, fairies, animals, skulls and heaps more. Just pay for the plaster piece; everything else is included in the price. It's a fabulous venue for a birthday party and an activity that caters for all ages. Enjoy complimentary tea, coffee and air-conditioned.
Location: 11 Kirrawee Road, Gosford
Prices: From $10 per plaster
Open: 7 days from 9am to 4pm
Booking: Not required
27. Edogawa Commemorative Garden
Visit the Japanese garden at Gosford Regional Gallery. Little ones will enjoy feeding the fat koi fish and wandering through the pathways. You can buy fish food at the reception. The pathways meander past a Japanese teahouse, a stone garden, stone lanterns and the pond with the koi fish. You may also see ducklings.
Then visit the display of art inside the gallery and enjoy a meal at the cafe.
Right next to the gallery is a children's playground and a walk along the water.
Location: 36 Webb St, East Gosford
Prices: Free
Hours: 10am to 4pm
Days: Open 7 days
Booking: Not required
28. Marine Discovery Centre
Central Coast Marine Discovery Centre is a great place to spend a couple of hours in Terrigal with the kids. They'll learn a thing or two about the local marine life.
Children can view sea animals, touch some creatures like coral and sea sponges and learn about the local marine life. Then they can have fun creating arts & craft in the dedicated area.
There's also a coffee kiosk and a playground next to the centre.
Location: 11 Terrigal Drive, Terrigal
Prices: $16 family of four
Hours: 10am to 4pm (last admission at 3pm)
Days: Weekends, Monday and School holidays
Booking: Required
29. VRROOM Entertainment – Virtual Reality Centre
If your children asked you to buy them virtual reality game, take them to VRROOM Entertainment at The Entrance instead. It's cheaper than buying a virtual reality game.
VRROOM Entertainment offers a good range of multiplayer and single-player games for children aged 8+.
You can sit comfortably in the spacious area while your kids are playing.
Location: 315 The Entrance Road, The Entrance
Prices: $35 for 30 minutes and $50 for one hour
Hours: 10am to 6pm
Days: Open 7 days
Booking: Required
30. Events & Festivals
Many events around the Central Coast are fun for kids. Children will enjoy activities like jumping castles, face painting and more. 
Discover our yearly events here… 
Where to Stay with Kids on the Central Coast
There are plenty of great accommodation options for families on the Central Coast. These ones offer swimming pools, play equipment, games room and full kitchens.
NRMA Ocean Beach Holiday Resort, Umina Beach
The Palms at Avoca Beach, Avoca Beach
Avoca Palms Resort, Avoca Beach
Crowne Plaza, Terrigal