21 Best Things to Do at Lake Macquarie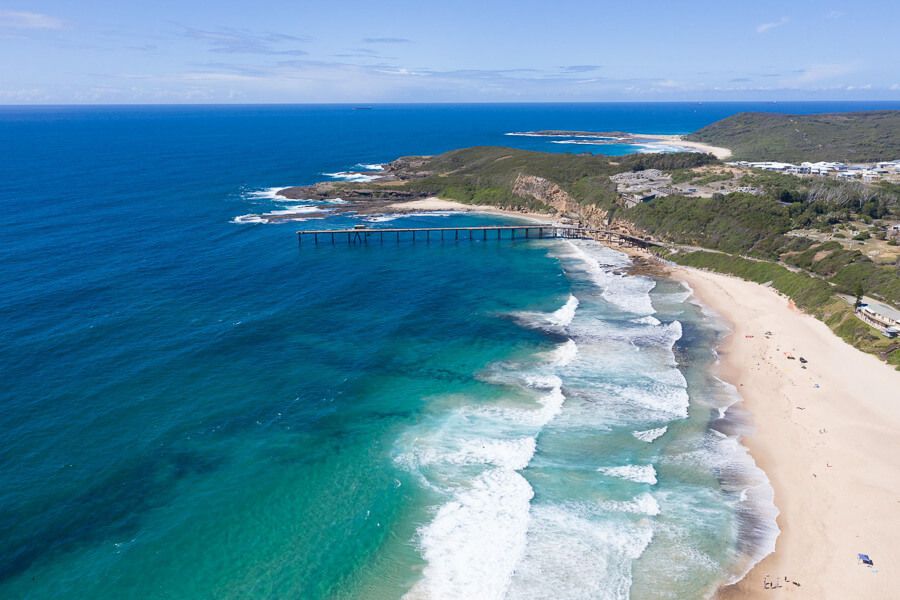 Lake Macquarie in New South Wales is a perfect destination for a holiday or weekend away.

Enjoy spectacular beaches and myriads of water activities.

Lake Macquarie is Australia's largest coastal saltwater lake – it's twice the area and volume as Sydney Harbour!
The lake is located 30 minutes south of Newcastle and less than 2 hours north of Sydney.

Discover our favourite things to do here and nearby.
Disclaimer: I may receive a small commission from some of the links on this page. 

1. Beaches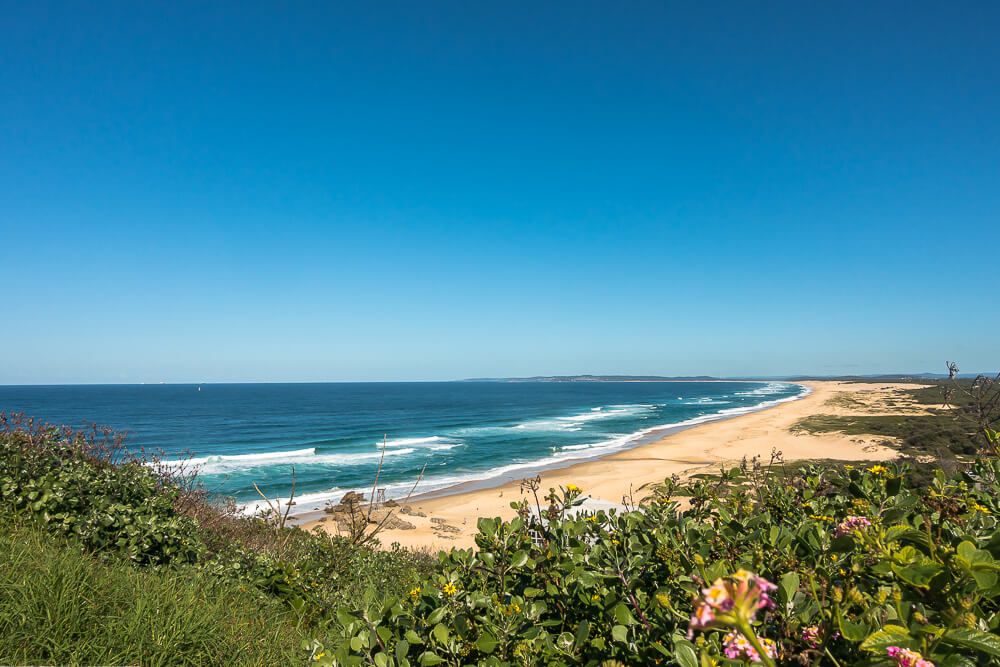 Lake Macquarie has magnificent patrolled beaches:
Located in an old mining village, Catherine Hill Bay Beach is unspoilt and quiet. The large coal-loading jetty is an icon.
Caves Beach is perhaps the most famous stretch of sand at Lake Macquarie due to the series of caves you can explore.
Just north of Swansea Channel, Blacksmiths and Redhead beaches mark both ends of the long Nine Mile Beach.  
2. Boating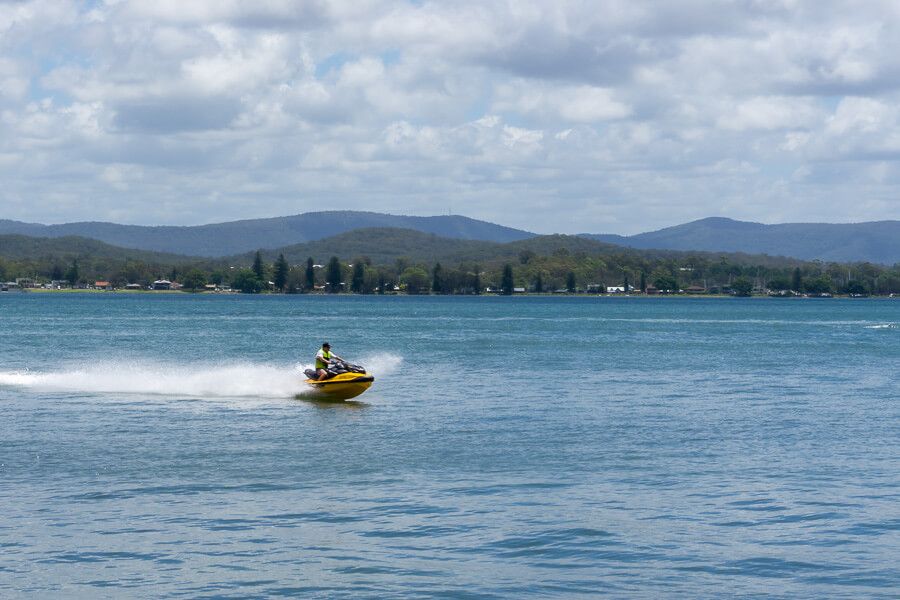 Lake Macquarie is a playground for kayaking, water skiing, boating, kite surfing, paddleboarding, jet skiing and sailing.
There's probably no better way of enjoying Lake Macquarie than by staying on a houseboat. Find out where to hire a houseboat.
If you want to bring your own watercraft, plenty of boat ramps are around the lake.
Alternatively, you can hire a boat, kayak or SUP at this location.
3. Exploring the Sea Caves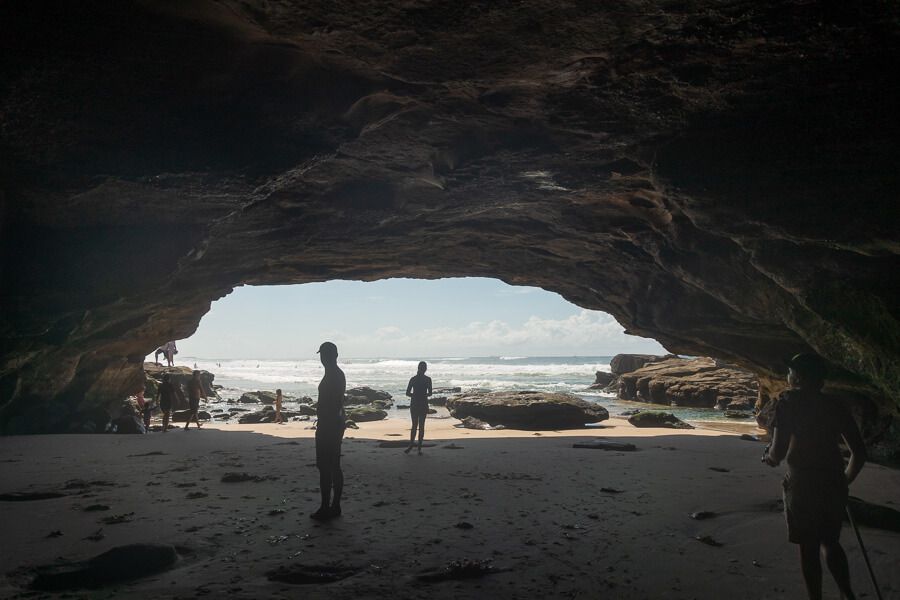 Caves Beach is a famous beach at Lake Macquarie. There are many sea caves along the coastline you can explore.
Make sure you time your visit with the tides – the caves can only be accessed at low tide.
Caves Beach is also wonderful for swimming, surfing and relaxing.
Click here to find out more about Caves Beach.

4. Speers Point Park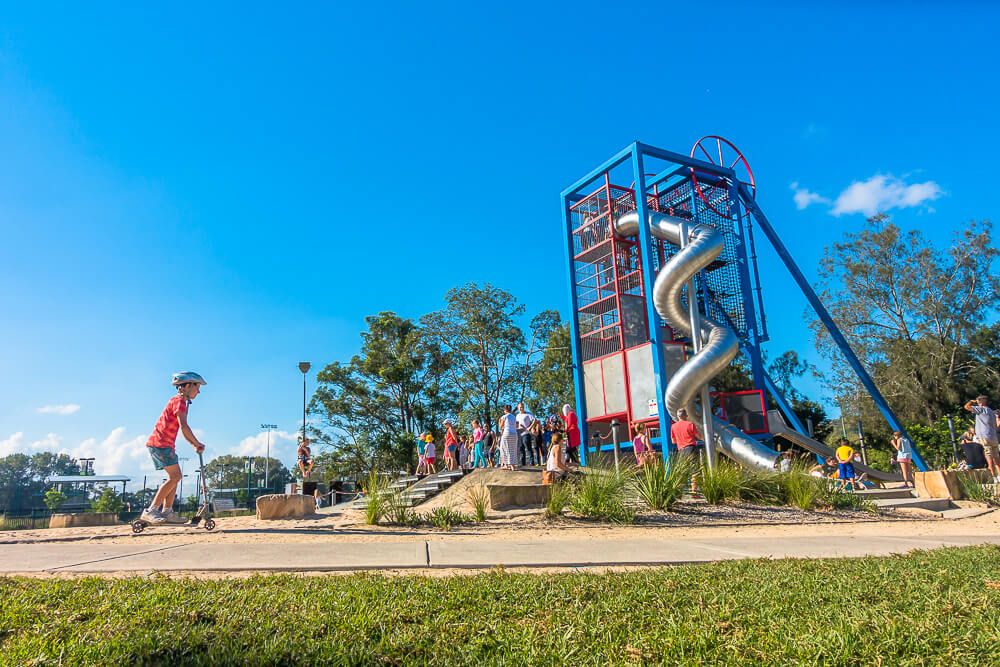 A paradise for children!
Lake Macquarie Variety Playground at Speers Point Park is the best and biggest Playground between the Central Coast and Newcastle.
It's not only an excellent playground for kids of all ages and abilities, but it's also a fantastic picnic area with a cafe beside it.
This playground is definitely worth the car trip to get there, and it's also worth spending several hours with family and friends.
Find out more about Lake Macquarie Variety Playground.
5. Skydiving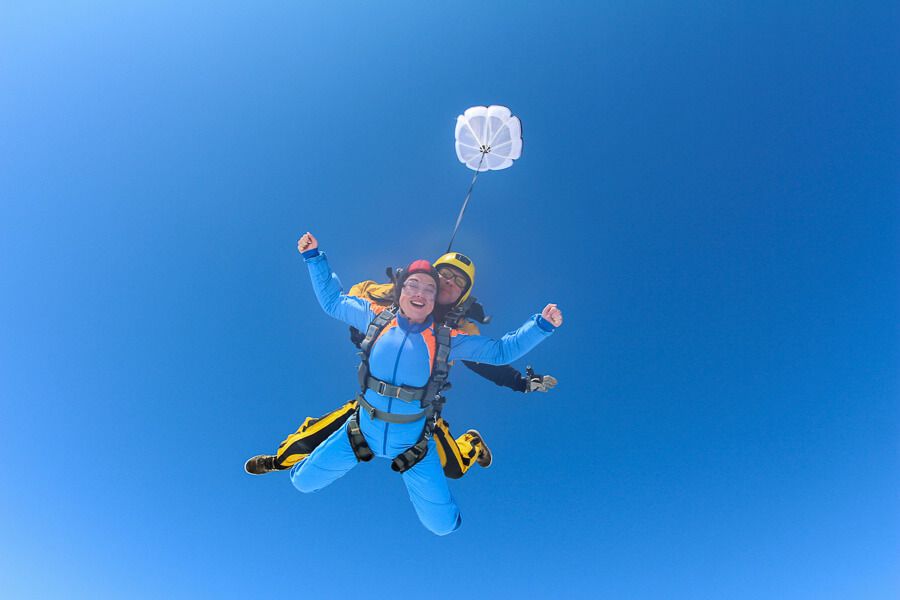 Looking for an adrenaline-filled activity? Get the thrill of your life at Skydive Australia at Belmont Airport.
Jump from a plane and take in the spectacular postcard views of Lake Macquarie and its stunning beaches.
This will no doubt be a terrific and memorable experience.
Find out more about skydiving at Lake Macquarie.
6. Fishing in Lake Macquarie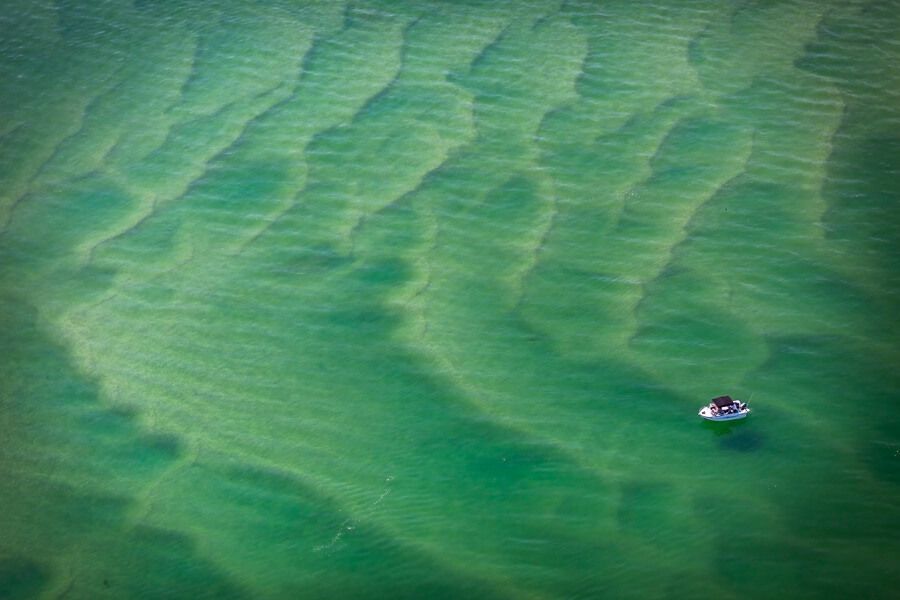 Lake Macquarie is fishing heaven. You can catch dusky flathead, bream, yellowtail kingfish, whiting and luderick in the Swansea Channel.
More fish species can be caught at other locations.
Other fantastic fishing spots include Shingle Splitters Point, Belmont Bay, Speers Point Jetty, the Swansea Bridge, Pelican foreshore, Pulbah Island, Valentine Boat Ramp, Murrays Beach foreshore, Croudace Bay and Green Point Foreshore Reserve.
Find out more about fishing at Lake Macquarie. 
7. Lake Macquarie Cruises
Explore Lake Macquarie aboard the "M.V. Lady Mac" with a newly refurbished interior and alfresco sun deck.
Pick your favourite cruise: the Boom Net and Biscuits Cruise, Loop the Lake Cruise, Lunch on the Lake Cruise or Sunset Dinner Cruise.
Savour delicious food and listen to engaging commentaries.
Click here to find out more about Lake Macquarie Cruises.

8. Fernleigh Track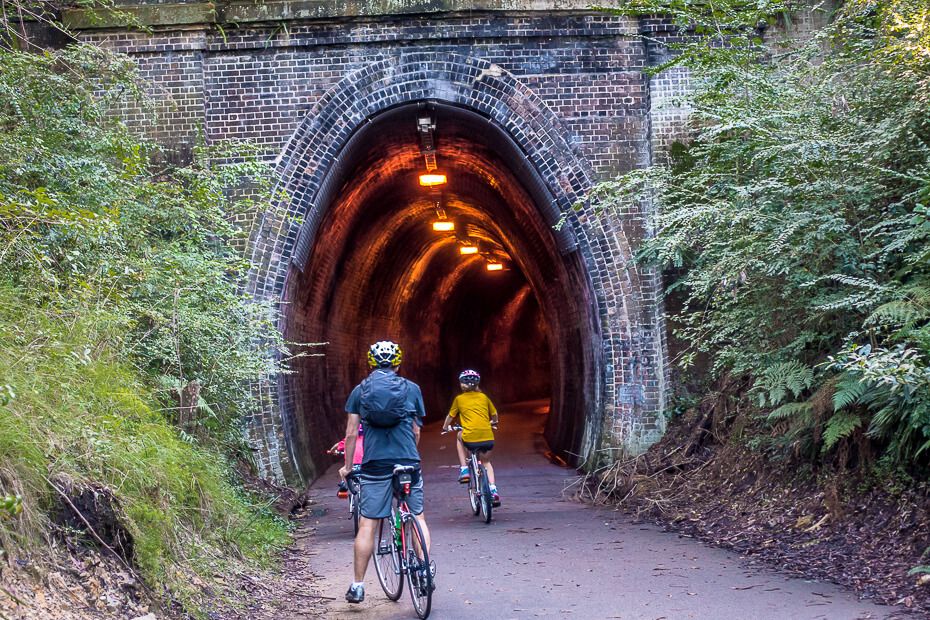 The Fernleigh Track is a great shared path built on a former railway line.
Enjoy 15 km of easy cycling / walking on a paved pathway through peaceful bushland and wetland between Adamstown and Belmont.
Running through the forest, the track is away from the crowds and peaceful.
Find out more about the Fernleigh Track. 
9. The Pink Caves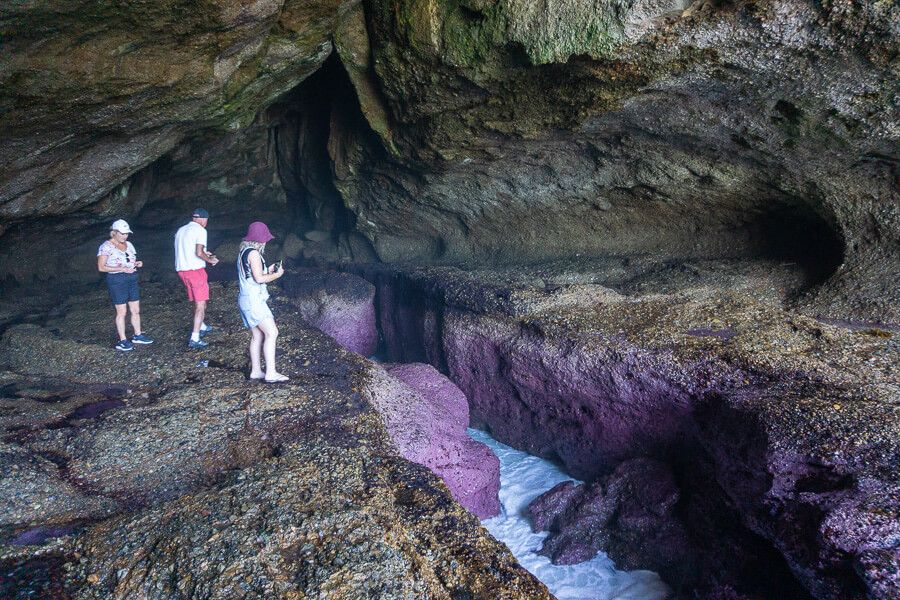 ***Now closed*** The Pink Caves in Munmorah State Conservation Area are worth visiting to see the gorgeous glowing orchid-coloured rocks.
Note: The Pink Caves can only be accessed safely when both tide and swell are low. Check the conditions here.
To get there, park along Hooey Street in Catherine Hill Bay and follow the beach access trail to Mooney Beach. Then walk on the rock platform around the headland for about 800-900 metres.
10. Warners Bay Foreshore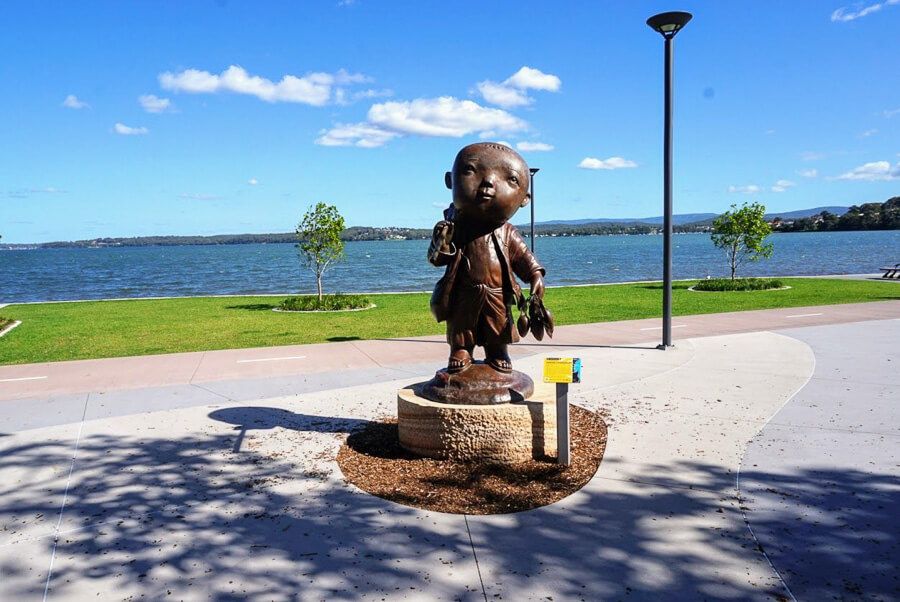 Warners Bay is a lovely town on the edge of Lake Macquarie.
Relax while picnicking and walking along the lakeside path. Admire the sculptures and the stunning lake views.
You can also be entertained by several indoor activities like laser tag and go-kart in the village.

Click here to find out more about Warners Bay.

11. Museum of Art and Culture Lake Macquarie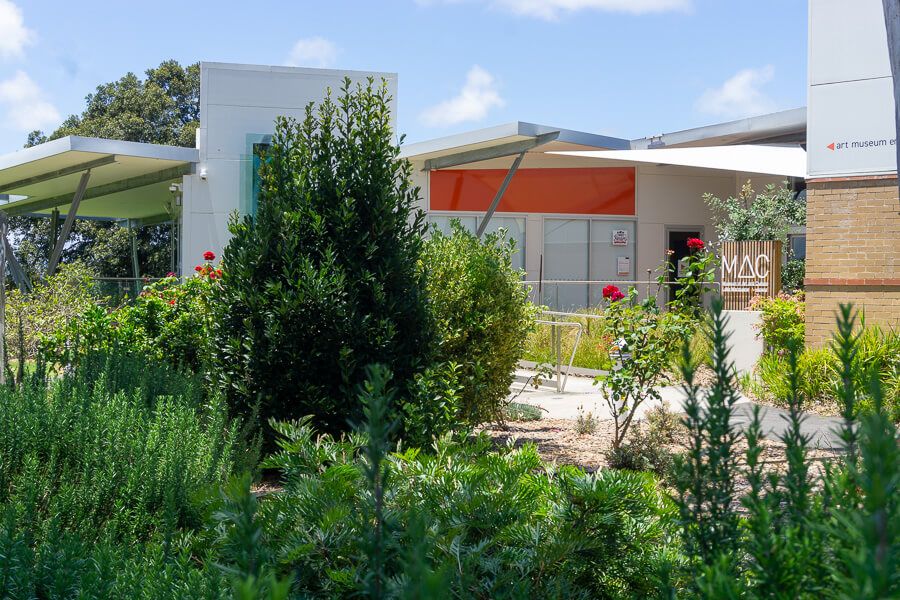 Like art exhibitions? Visit Museum of Art and Culture Lake Macquarie.
You'll also appreciate the café, retail shop, Sculpture Park and mosaic pathways.
The gallery is situated within 5 hectares of land on the shore of Lake Macquarie.
Check what's on at the Museum of Art and Culture Lake Macquarie. 
12. Watagans National Park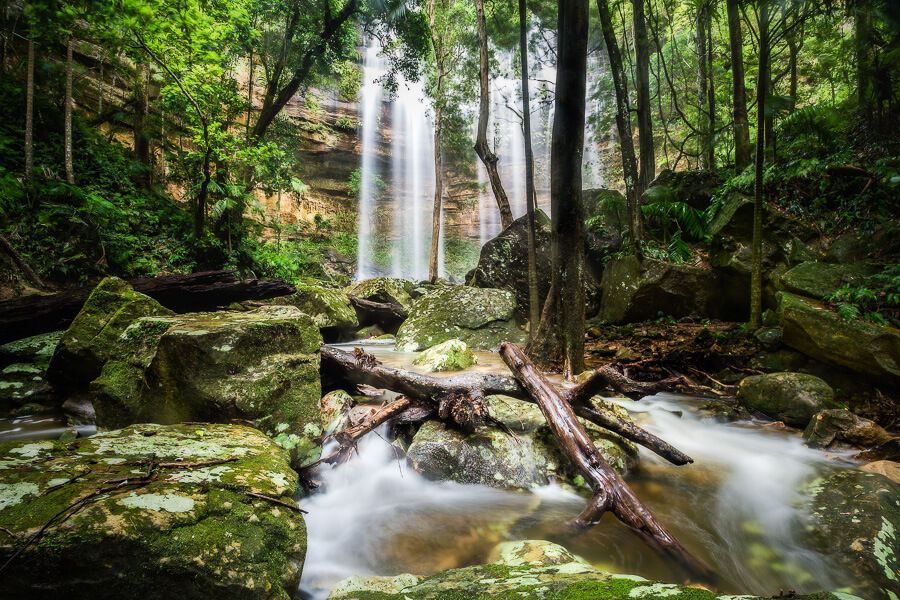 Watagans National Park is close to Lake Macquarie yet feels so remote.
Enjoy a day out in nature – bushwalk, camp, or visit a lookout.
Walk to a superb waterfall along Gap Creek Falls track or experience a section of the Great North Walk.

It's also a fun place for four-wheel driving.
Find out more about Watagans National Park.
13. Pelican Foreshore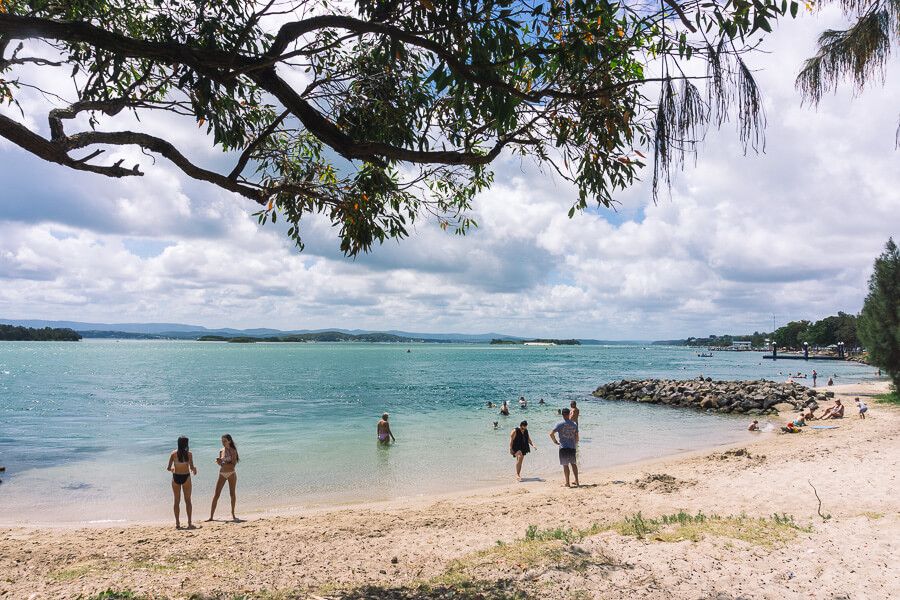 Pelican Foreshore is a fantastic spot for water activities and picnicking with your family.
The small sandy beach and the clear, shallow water are very inviting – bring your swimmers and boat!
Small children will also like the playground.
Moreover, the farmers and artisans markets are held there on the 1st Saturday of each month.
14. 4WD Beach Driving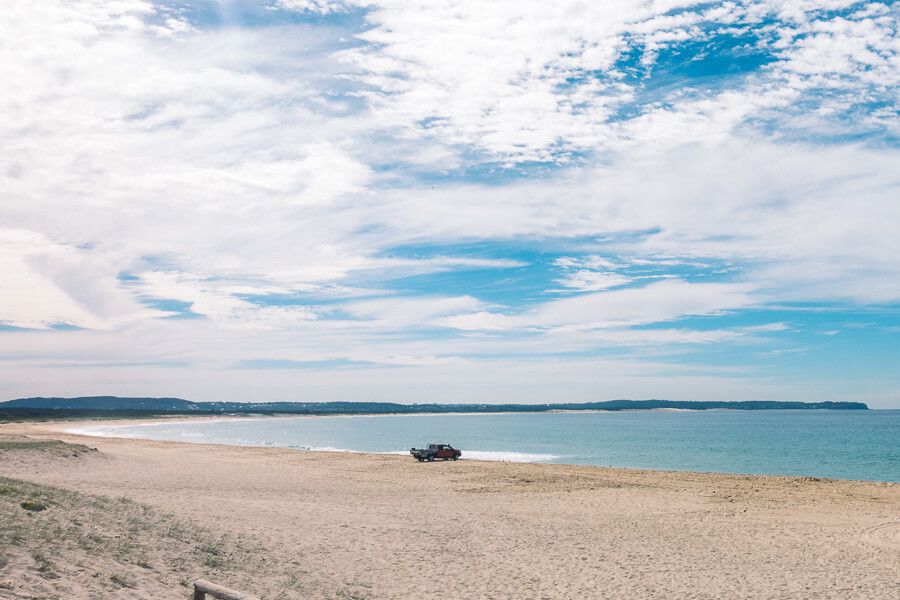 Nine Mile Beach, which is actually 7 miles (11 km), is a gorgeous untouched stretch of sand backed by sand dunes and Belmont Wetlands State Park.
Here's the fun part…
You're allowed to drive on the sand with a 4WD!
You can also bring your dog, camp by the creek and light a campfire.
Get a permit online and find out more information here.
15. Naru Beach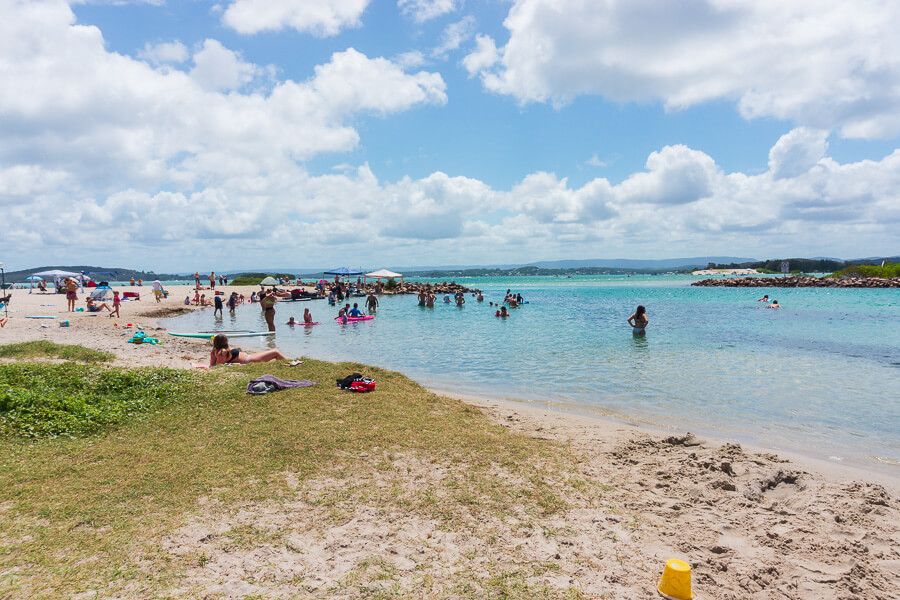 Naru Beach is a small, delightful stretch of sand on the shore of Lake Macquarie. A perfect family beach since the water is shallow.
Enjoy swimming, fishing and boating.
So relaxing!
On a sunny day, Naru Beach looks like a tropical island.
Drive along the bumpy, unsealed Naru Street in Lake Macquarie to get there.
16. Whale Watching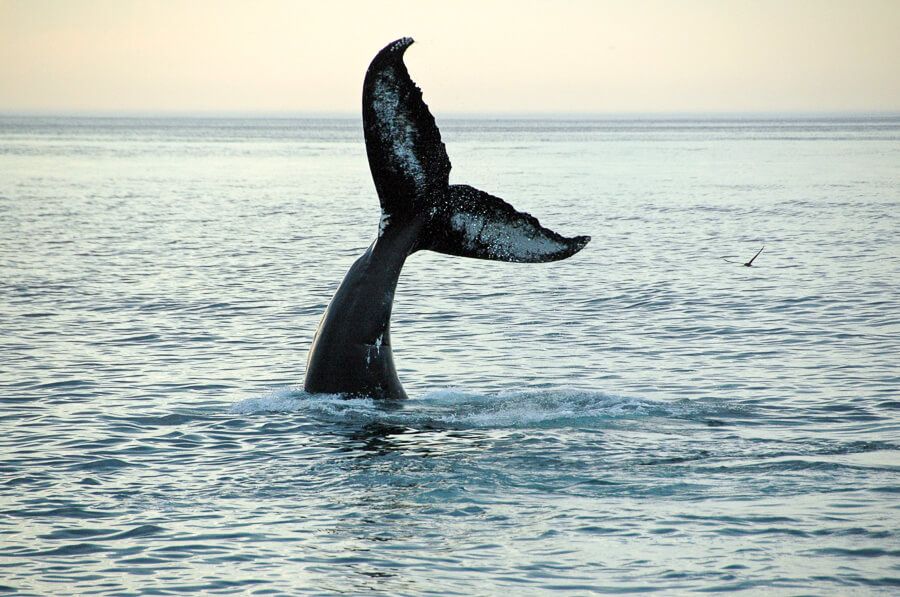 Between June and November each year, more than 35,000 adult Humpback Whales travel from the Antarctic to warmer waters to mate and give birth, then return to the Antarctic with their calves.
The Lake Macquarie coastline has excellent spots to watch migrating whales. The best viewpoints are Redhead Bluff, Awabakal Viewpoint, Caves Beach Coastal Walk and the Ken and Audrey Owens Walk.
Even better, book an Encounter Tour with CoastXP.

17. Jetbuzz Watersport
Experience fast jet boat spins and slides and exciting wave riding aboard Jetbuzz Watersport. It's an amazing experience!
Pick a thrilling 25-minute ride on Lake Macquarie or a 60-minute ride that heads out to the ocean.
Jetbuzz Watersport is located within Raffertys Resort. Children over 5 can hop on. Booking is required.
Click here to find out more about Jetbuzz Watersport.
18. Helicopter Tour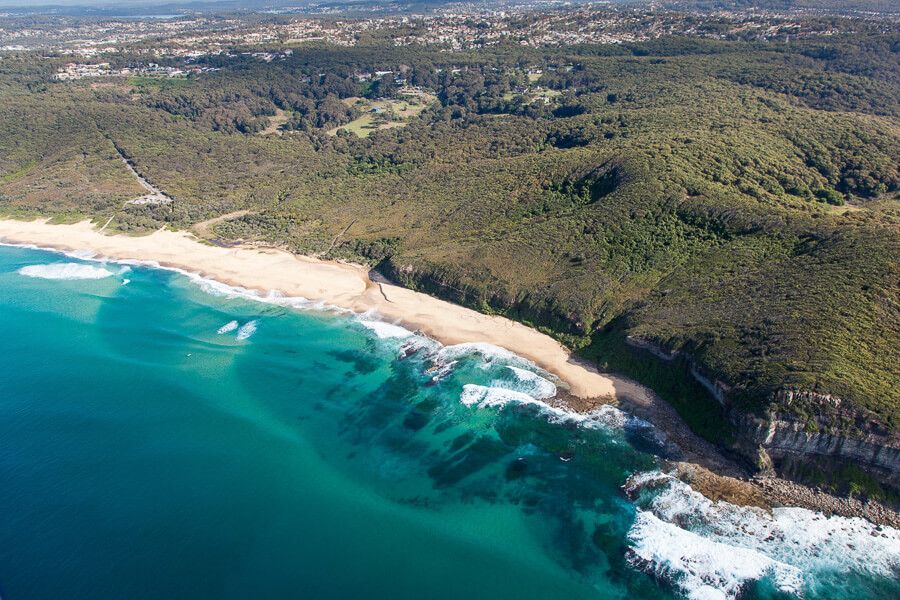 Go on a scenic helicopter flight around Newcastle and Lake Macquarie. Fly over the picturesque coastline from Caves Beach to past Merewether Beach.
Skyline Aviation Group offers various tours, including a lunch tour and a breakfast tour.

It's once in a lifetime experience.

Click here to find out more about tours with Skyline Aviation Group.
19. Caves Beach Coastal Walk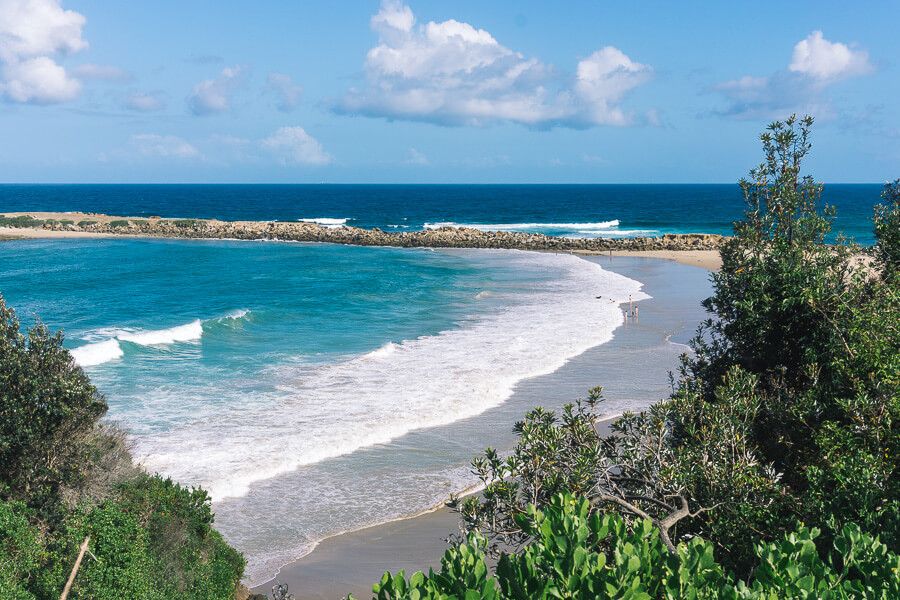 Bushwalk in Wallarah National Park from Caves Beach carpark to the south of Pinny Beach.
This 5-kilometre walking track takes you to scenic coastal views.
The highlights are Spoon Rock Bay, an isolated beach sheltered by a breakwater, and the incredible views at Spoon Rock Lookout.
The walk takes about 2hrs to complete and is graded hard.

Click here to find out more about Caves Beach Coastal Walk.
20. Mount Sugarloaf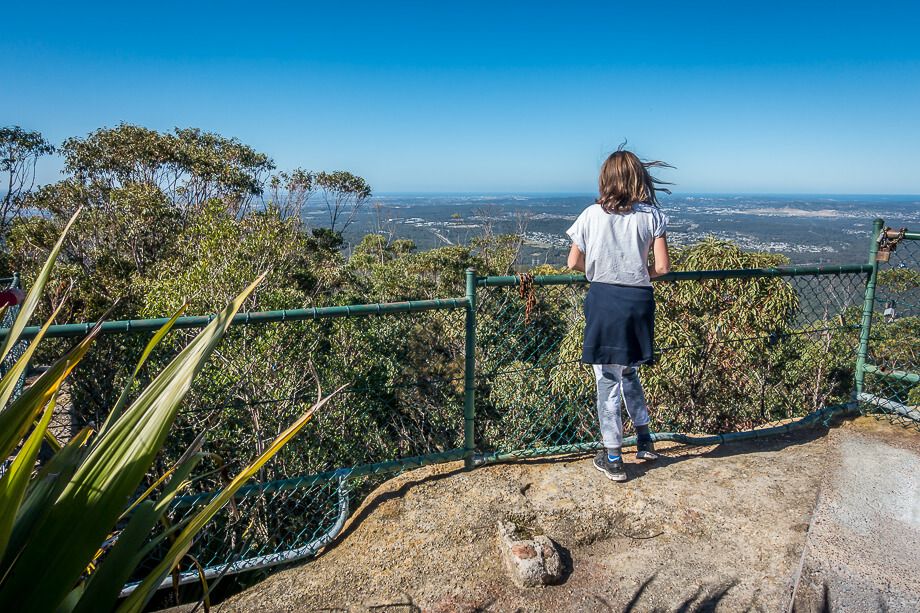 Mount Sugarloaf is a 412-metre mountain in West Wallsend.
The area feels remote – it's nice for relaxing, picnicking and bushwalking.
The walk to the summit takes about 30 minutes, and you get a beautiful outlook from the top. The forest stretches as far as the eyes can see, and you can see Lake Macquarie in the distance.

Click here to find out more about Mount Sugarloaf.
21. Cycling Around the Lake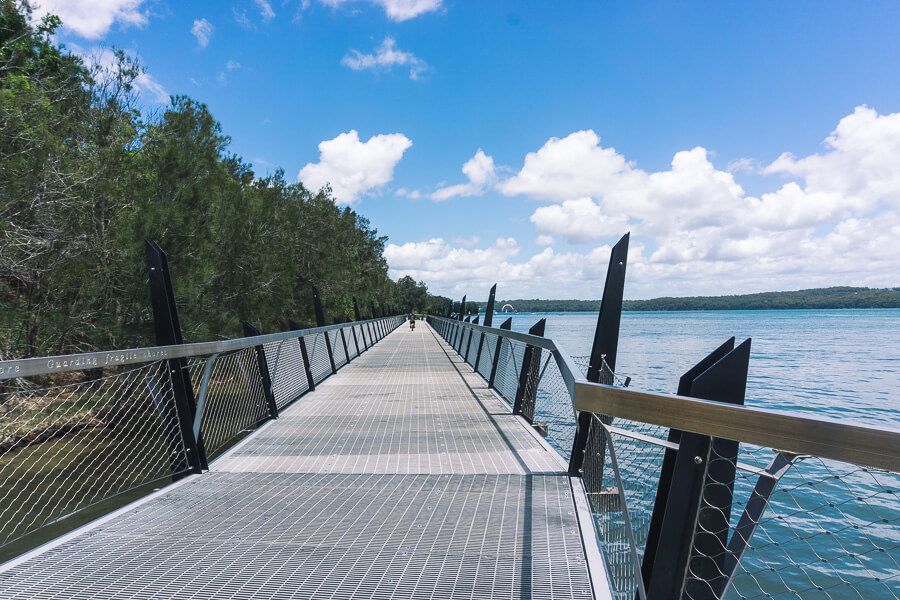 A pleasant 9-kilometre shared path hugs Lake Macquarie from Eleebana to Booragul. The path is flat, so it makes for a great family ride.
There are many highlights along the way:
The fantastic playground at Speers Point Park, the elevated boardwalk, the sculptures at Warners Bay foreshore and the delicious coffee at Matey's at the Esplanade.

A bike hire station is at Warners Bay if needed.