Best Things to Do at Lake Macquarie
Disclaimer: I may receive a small commission from some of the links on this page. 

Lake Macquarie is a perfect location for a holiday or weekend away because of the beautiful large lake, relaxing lifestyle and great beaches...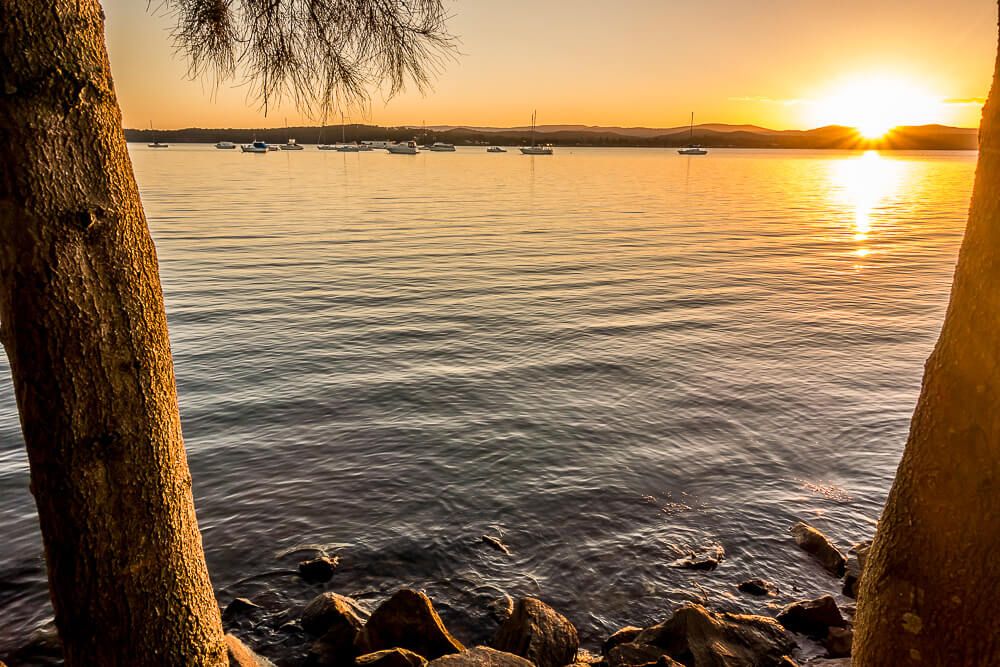 The lake is located between the Central Coast and Newcastle: 30 min south of Newcastle, 1 hr north of Terrigal, and 2 hrs north of Sydney.

The lake is well known for being the largest coastal saltwater lake in Australia – it's twice the area and volume as Sydney Harbour!

Here are the best attractions, beaches and other places worth visiting. You'll find tips on accommodation at the bottom of the page. 
1. Lake Macquarie Beaches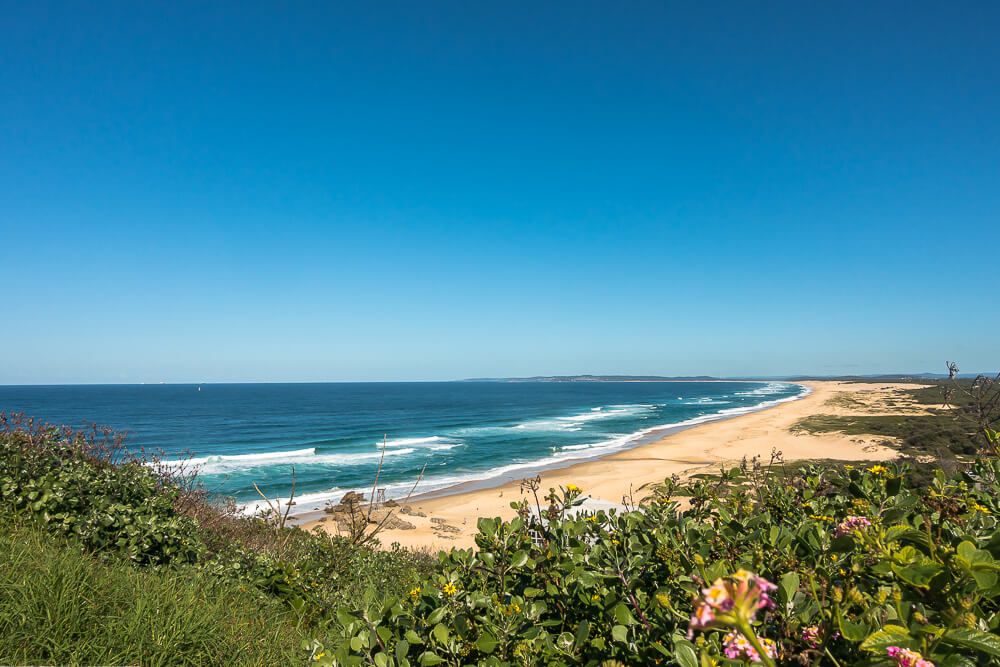 Lake Macquarie has stunning beaches. Check out these four great beaches below, which are patrolled in summer...
Catherine Hill Bay
Catherine Hill Bay is located just south of Swansea.
Catherine Hill Bay is an old mining and heritage-listed village.  You can sense the bygone setting as soon as you enter the village.
Here you won't find any tourist development, no hotels, no modern restaurants. That's the reason why the beach at Catherine Hill Bay is so unspoilt and quiet.
So the beach is ideal if you fancy both an untouched beach and safe swimming with lifeguard patrol.
Find out more about Catherine Hill Bay >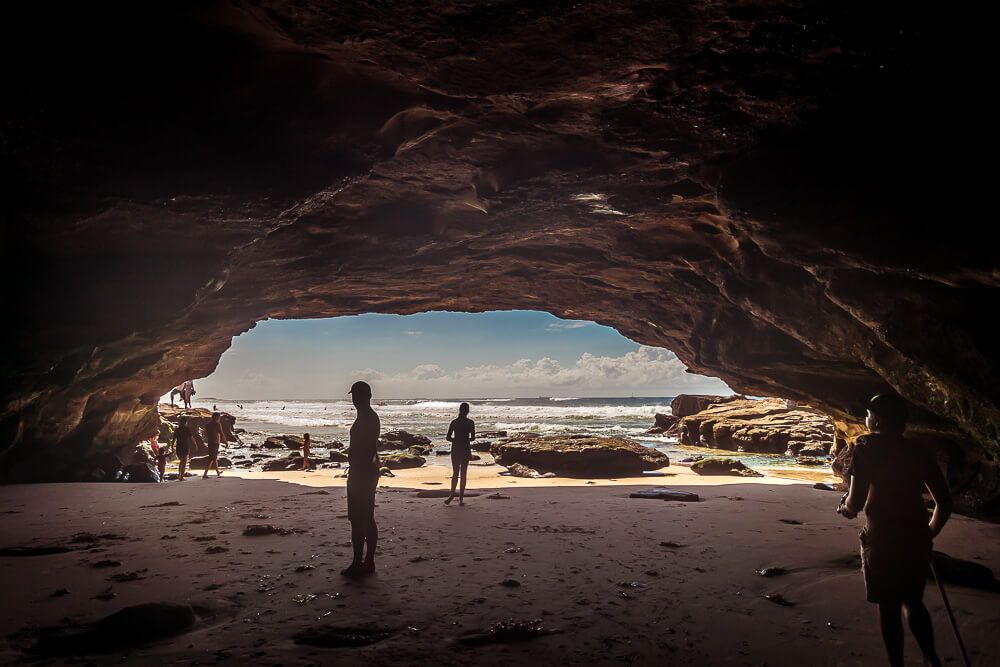 Caves Beach
Caves beach is a popular beach. A series of caves is located at the southern end of the beach. You can enter and explore the caves when the tide is low.
Caves Beach is also family-friendly. You'll find a cafe, toilets, lifeguards and picnic area beside the beach.
It's also a stunning beach.
I can safely say that it's one of my favourite beaches, and it's worth spending a day there particularly if you have children.
Find out more about Caves Beach >
Blacksmiths Beach
Blacksmiths Beach is a patrolled beach just north of Swansea Channel.
The beach is uncrowded and family-friendly because it has a reputation for safe swimming.
What sets this place apart is it's one of the few beaches where you're allowed to drive with a 4WD – imagine… cruising on nearly 6 km of soft sand and dunes!
Blacksmiths Beach – or Blackies as the locals call it – is fun, and actually a great spot for a holiday.
Plus it's located a mere 5-minute drive to Swansea.
Find out more about Blacksmiths Beach...
Redhead Beach
Redhead Beach is a patrolled beach at the northern end of Nine Mile Beach.
It's a popular surfing and swimming spot near Newcastle and a great beach to escape the summer crowds…
The beach is vast, parking is easy to find and the scenery is stunning.
The first things you notice at Redhead Beach are the huge rocky cliff and the never-ending beach that goes for miles.
You're allowed to drive with a 4WD in the middle section of the beach.
Find out more about Redhead Beach >
2. Speers Point Park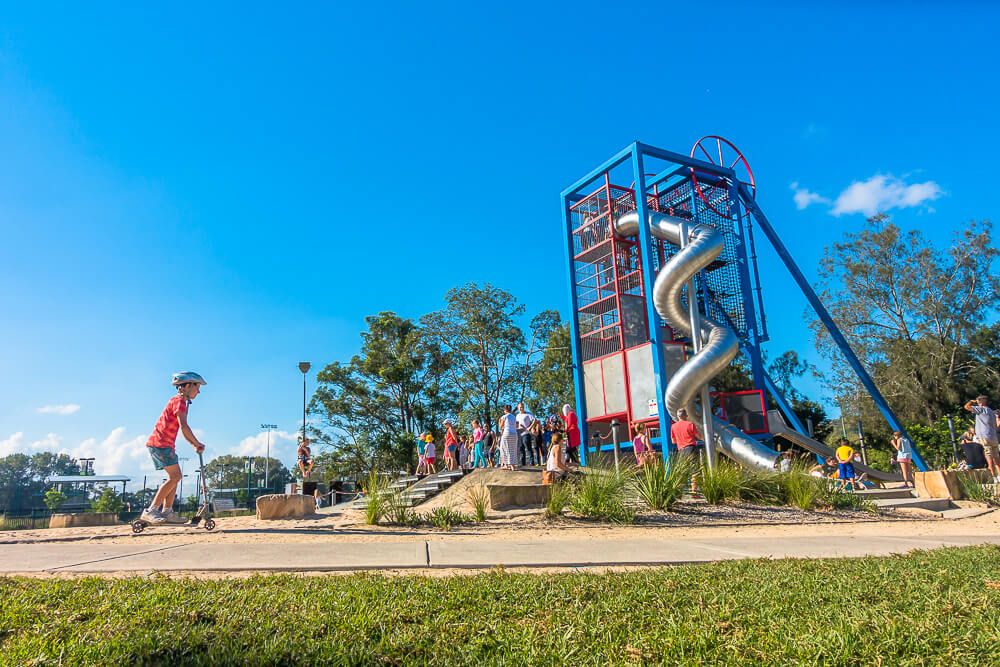 This is paradise for children. 
Lake Macquarie Variety Playground at Speers Point Park is the best and biggest playground between the Central Coast and Newcastle.
It's not only a great playground for kids of all ages and abilities, but it's also a fantastic picnic area with a restaurant / cafe beside it.
This Playground is definitely worth the car trip to get there, and it's also worth spending several hours with family and friends.
Find out more about Lake Macquarie Variety Playground >
3. Fernleigh Track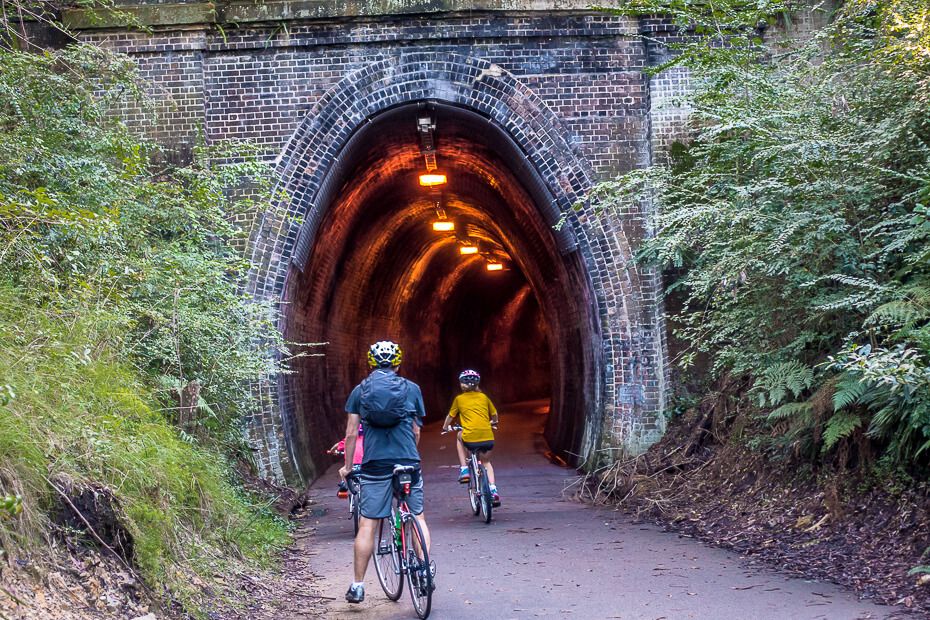 The Fernleigh Track is a great shared path that was built on a former railway line.
15 km of easy cycling / walking on a paved pathway through peaceful bushland and wetland, between Adamstown and Belmont.
I liked the Fernleigh Track straight away. It's away from the roads, it runs through the forest and it's peaceful.
It's worth heading to Lake Macquarie and cycling the whole 15 km. We did it with the kids…
Find out more about Fernleigh Track >
4. Lake Macquarie Towns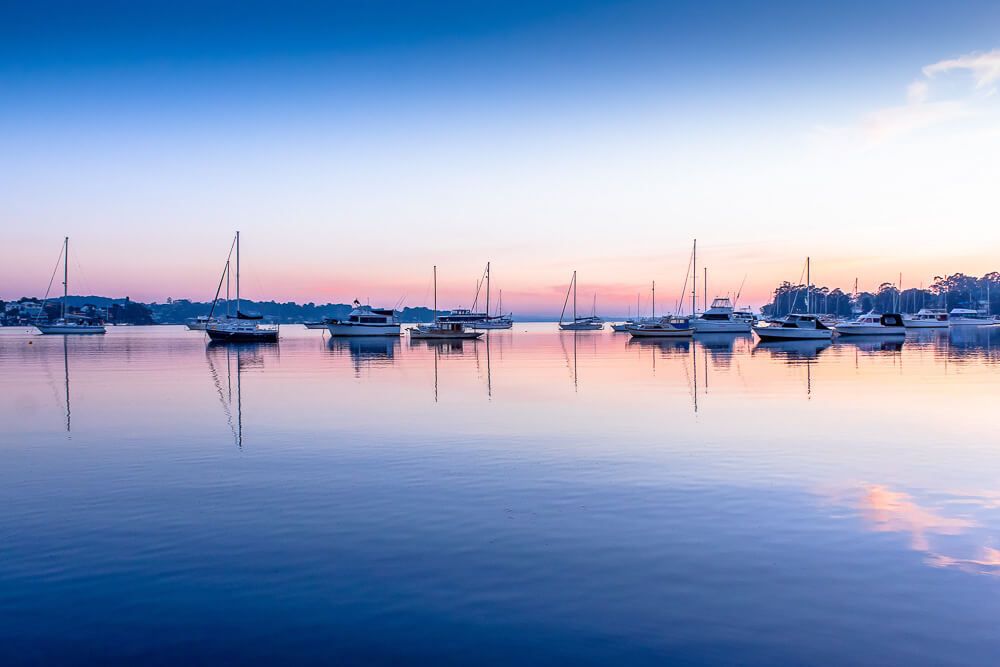 Sam Atherton / Shutterstock
Warners Bay
Warners Bay is a lovely town on the edge of Lake Macquarie.
There's a lovely foreshore area where you can enjoy picnicking and admiring beautiful sculptures.
You can also enjoy cycling or walking along the 9-kilometre lakeside path. Enjoy the stunning views of the lake.
You can also enjoy several indoor activities, like laser tag and go-kart.
Find out more about Warners Bay >
Watagans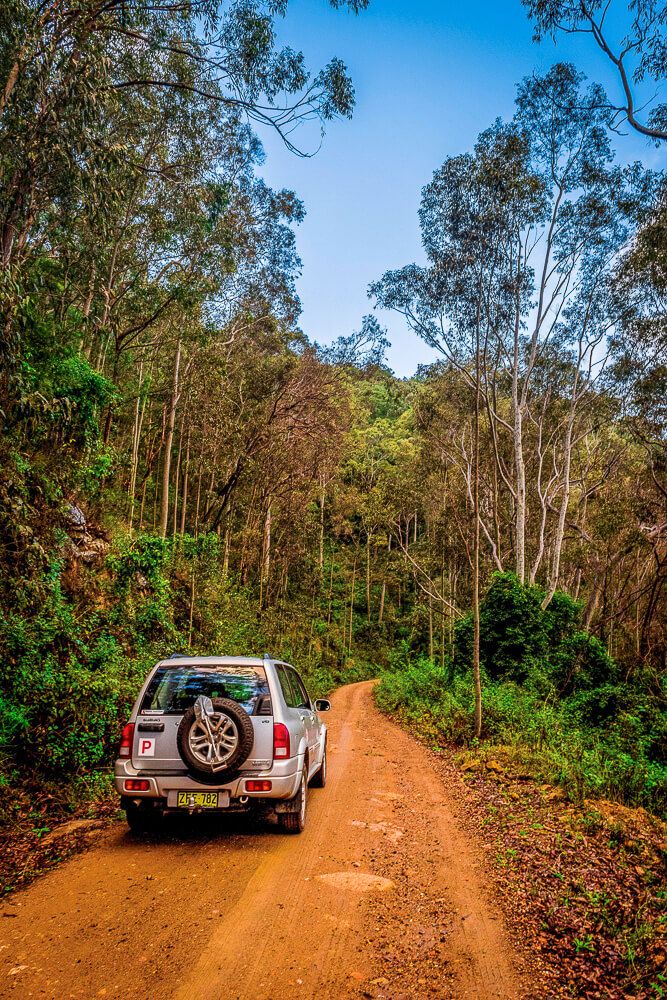 Man Down Media / Shutterstock
Enjoy bushwalking, camping, lookouts or four wheel driving. The Watagans make for a great day trip. It's close to Central Coast, Lake Macquarie and Newcastle, yet it feels remote
Other Things to Do in Lake Macquarie
Accommodation in Lake Macquarie