Annual Central Coast Events and Festivals
This post may contain affiliate links. Please read our disclosure for more information. 

What's happening on the Central Coast NSW in 2019?  Check out our yearly events and festivals by the month...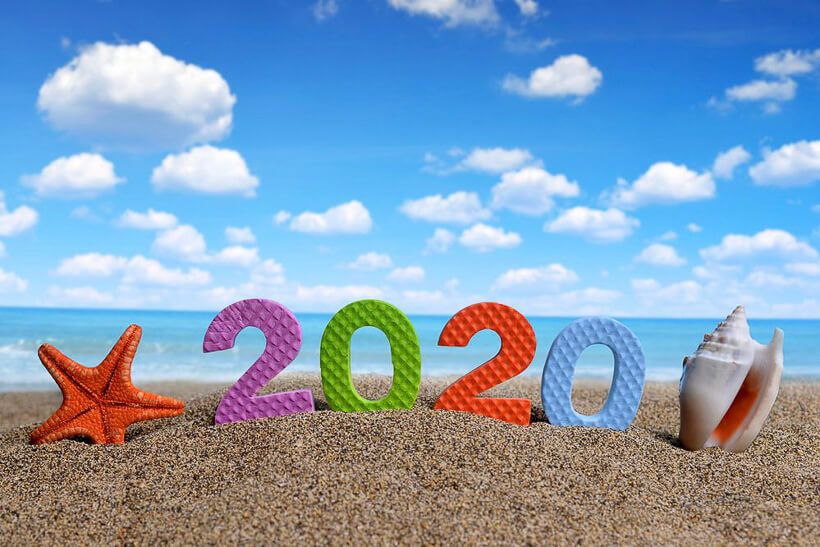 January
Australia Day
Celebrate Australia Day at one of these locations: 
The Entrance – Be entertained with music and free entertainment for the whole family. And watch fireworks at 9 pm. Held at Memorial Park at The Entrance. Find out more. 
Woy Woy – Be entertained with music, children's activities, food and market stalls. And finish the night with fireworks. Held at The Foreshore at Woy Woy. Find out more. 
February
Mountain Sounds Festival

This festival is cancelled!!! Mountain Sounds Festival is a 12-hour music festival. It's held on the beautiful grounds of Mount Penang Parkland.

Top music performers play on different stages. Some of the previous years' performers were: Tkay Maidza, RUFUS, Hermitude, DMA's, Dune Rats, Violent Soho, Alpine, Art vs Science, Green Buzzard, Skeggs and Cut Snake.
This festival started in 2014 and it has since then become very successful. Tickets sell out each year.
You can camp overnight during the festival.
March
Girrakool Blues Festival & BBQ

Girrakool Blues Festival has a great line-up of Australian and international blues and roots music bands. And there's at least one Aboriginal band. The festival is family-friendly and it's held at Mount Penang Parkland.
Enjoy an American Southern barbecue which symbolises blues music in the United States.
You can camp overnight.
Opera in the Arboretum

Enjoy an open-air festival with great opera singers. 

Some past years performers were David Hobson, Sally-Anne Russell, Michaele Archer, Sally Maer and Andrew Jones.
The festival is held in the beautiful grounds of the Crommelin Arboretum in Pearl Beach. It's a lovely spot surrounded by large trees. Take your food and drink, a picnic rug and chairs.
April
Central Coast Italian Festival

Central Coast Italian Festival is about everything Italian...
Enjoy Italian drinks, cuisine, coffee, live music, cars and bikes and more. There are also a kids zone with Italian theme arts and crafts and other amusements. You can also learn to cook Italian food. 
The festival is held at the Ettalong Beach Tourist Resort.
May
Narara Music Festival

Narara Music Festival is an outdoor music festival that plays rock, blues & psychedelia music. It's held at Mount Penang Parkland.
Some of the previous years' performers were: The Vanns, The Snowdroppers, Lepers and Crooks, Wild Honey and Polish Club.
You can camp overnight.

June
Central Coast Craft Beer and Cider Festival

Central Coast Craft Beer and Cider Festival is a great event if you like microbreweries!

Brewers from the Central Coast and from all around Australia come together to display their craft beers and ciders. Taste these delicious craft beers and ciders at Kincumber Hotel.
There are also live music and food stalls. This event attracts nearly two thousand people.
Bay to Bay Running Festival

Bay to Bay Running Festival is one of the two most popular half-marathons & fun runs on the Coast. There's also a kids run.
Run alongside thousands of other runners along beautiful waterways from Woy Woy to Gosford. The profit from this event goes to local charities.
5 Lands Walk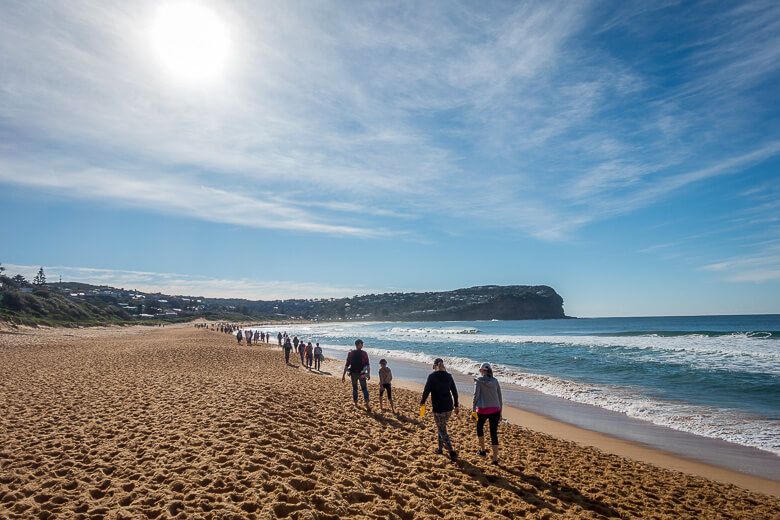 5 Lands Walk is a very popular 10 km walk along the coast from Macmasters Beach to Terrigal. It's a great day out! The purpose of the walk is to connect "people to people" and "people to land". 
Along the walk you'll enjoy art and entertainment by Aboriginal and cultural communities. 

Thousands of people – of all ages and levels of fitness – take part each year.
The walk happens during winter solstice. It's the best time to spot migrating whales. We see many each year.
Shuttle buses run all day between each beach and from and to the Palm Beach Ferry in Ettalong.
Check out 5 Lands Walk website OR read our review... 
July
Whale Dreamers Festival

Whale Dreamers Festival is held at Norah Head Lighthouse. It's a great spot to watch migrating whales. The festival raises awareness of the plight of whales and raises funds for conservation and research. 
There's entertainment, live music, food, talks and marine displays.
This event attracts thousands of people.
The Entrance Winter Blues and Roots Festival

Enjoy live Blues and Jazz performances at Memorial Park at The Entrance. There are also free entertainment and amusement rides for kids.
Take a chair or picnic rug. 

Lighthouse to Skillion Coast Walk

Lighthouse to Skillion Coast Walk is a challenging 27.5 km walk along the coastline. The walk starts at Norah Head Lighthouse and ends at the Skillion in Terrigal. About half of the walk is on sand.
You can also walk a shorter distance if you start at The Entrance.

The money raised goes to charity.
August
The Food and Wine Festival
Enjoy fine food and wine with more than 100 stalls and live entertainment at the Food and Wine Festival.
This festival is great for all ages.
Located at Mt Penang Gardens Event Park & Parklands, 1 hr 15 min from Newcastle and 1 hr from Sydney.
Central Coast Country Music Festival

Central Coast Country Music Festival is held in Memorial Park at The Entrance.
Enjoy contemporary country music, free entertainment, tasty food stalls and amusement for kids.  
Take your chairs and picnic rugs.

September
Bonsai Open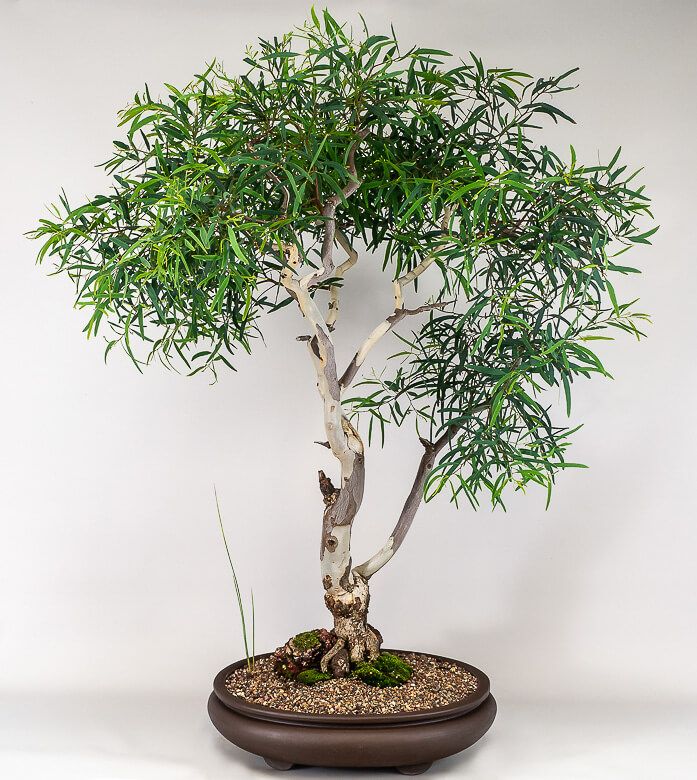 Photo courtesy of Bonsai Open
If you have an interest in bonsai don't miss the Bonsai Open, an Australia wide bonsai competition and with $5000 in prize money. This event is being hosted by the Central Coast Bonsai Club.
You'll be treated to a superb display of over 100 bonsai trees, learn how to style and grow bonsai from leading Australian bonsai artists, find vendors selling bonsai trees and much more.
Held on 7 September 2019 at Mingara Recreation Club, Tumbi Umbi, 9am to 5 pm. Entry is $3.  
Yarramalong Valley Spring Festival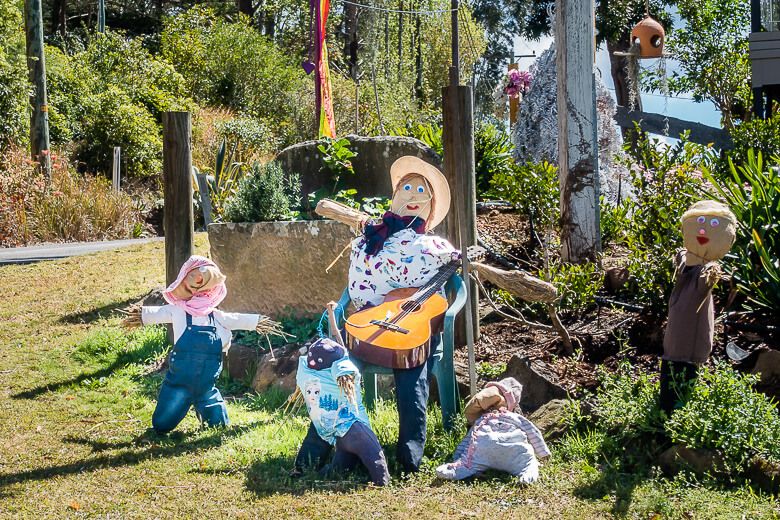 The highlight of the festival is the scarecrows... You can see funny scarecrows along the roads at Yarramalong Valley. There's a scarecrow competition as well.
The festival runs from late August through September. It ends with the Agricultural Show with wood chopping, amusements for kids, "wife carrying" competition, live music, and more.
Plant Lovers Fair

Plant Lovers Fair is for plant and garden lovers.
There are 40+ stalls which sell native and exotic species. You can find rare and unusual plants. Some species are often not found in nurseries. Also, there are experts present who give talks, advice and demonstrations.
Held at Kariong Mountains High School.
October
Davistown Putt Putt Regatta & Wooden Boat Festival 

This festival celebrates the history of putt putt and timber boats. You'll see boats that have been restored to their former glory in all shapes and sizes.
The festival is family-friendly. There are amusement rides for kids like jumping castles, food stalls and live music.
Held at Davistown. 

ChromeFest

ChromeFest is a 3-day event for car and rock 'n' roll lovers.
There are hundreds of old classic cars... American Classics, Hot Rods and pre-1978 full body Fords, Holdens and Chryslers. There's also free live entertainment, rock 'n' roll bands and dancing, retro stalls, retro fashion parade and a Pinup Doll Competition. 
ChromeFest is held at The Entrance. 
Woytopia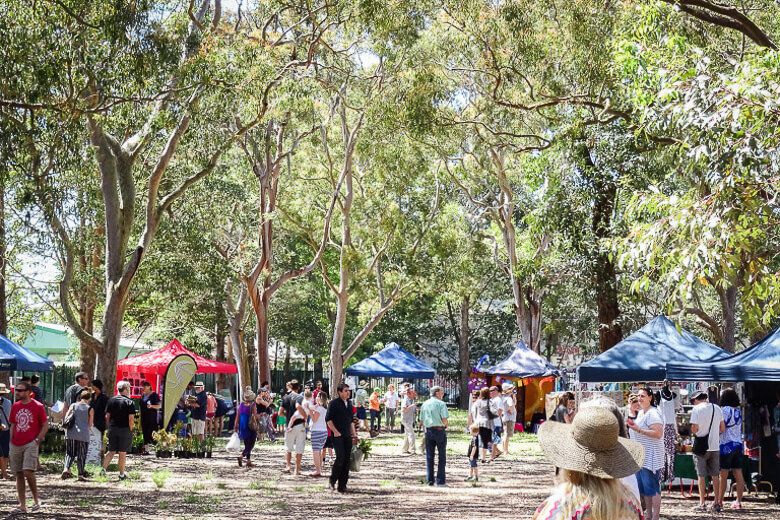 Photo courtesy of Woytopia
Woytopia is the Central Coast's biggest sustainable living festival. It focuses on positive and practical eco-living. You'll learn about saving energy, growing veggies, keeping chickens, organic food and more. 
Enjoy music, eco-market stalls, talks and workshops, delicious food, native animal and bush tucker shows.
The festival is family-friendly and there's entertainment for kids.
Woytopia is held every two years. The next event is in 2020. It's held at Woy Woy South Public School. Entry is free (optional gold coin donation).
November
Patonga Blues Across The Bay 

Patonga Blues Across The Bay is a blues music festival held at Broken Bay Sport & Recreation Centre on a Saturday afternoon.
The event is accessible by ferry from Patonga or Palm Beach.
Some of the past years' lineup were: Big Scary, Montaigne, Methyl Ethel, Grizzlee Train, Blue Eyes Cry and No Zu.
Central Coast Kids Day Out 

Enjoy lots of entertainment for young children like amusement rides, stage performances and pony rides. There are also food and information stalls.
The aim of this festival is to bolster the well-being of families and young children.
Held at Kariong Mountains High School.
The Lakes Festival 

The Lakes Festival is a 10-day event.
The festival is made up of many events and it's quite varied... from fireworks to concerts to triathlon and stand-up paddle board competitions.
Brisbane Water Oyster Festival 

Enjoy fresh local oysters, wine from the Hunter Valley and international food.
There are 100+ food and wine and art and craft stalls and live entertainment. There's also an oyster eating competition. Kids can be amused in the kids' zone with face painting and more.

This is a great day out for families and wine and food lovers.
This festival happens on the second Sunday of November on the beachfront at Ettalong.
Lighthouse Folk Festival 

Enjoy folk music performances at Norah Head Lighthouse. The view of the coastline in the background is amazing.

Artists are locals and also from all over Australia. Past performers included Paul Kelly, Charlie Owen Winterbourne and Husky.
There are quality pop-up food and drink stalls like Six String Brewery, The Hungry Traveller, Donnie Eats and Sugar High Creations.
Central Coast Half Marathon 

This half-marathon and 10 km fun run is held at The Entrance Memorial Park. The run is on a flat surface along Tuggerah Lake. 
December
The Christmas Fair Central Coast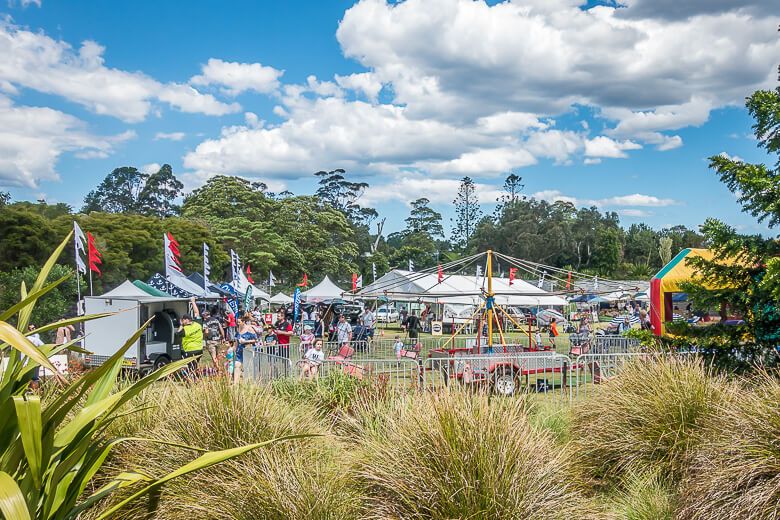 Enjoy 165+ quality stalls and live music at Mount Penang Gardens. Stalls include handmade arts and crafts, fresh food, international food, beer and wine.

In the spirit of Christmas there are Christmas puddings, carols, children choir and a visit from Santa.
There are also lots of fun things for kids like puppet shows, face painting and jumping castles.
New Year's Eve Fireworks
Celebrate New Year's Eve at one of these locations...
The Entrance – Christmas Eve fun from 6 pm for the whole family at Memorial Park. Take a chair or picnic rug. Listen to carols, enjoy a special performance for kids, a visit from Santa and fireworks at 9 pm. Find out more. 
Gosford – Entertainment and food stalls at the waterfront followed by fireworks, from 5 pm to 9.30 pm. Find out more. 
Lost Paradise

Lost Paradise is a 3-day music festival held over New Year in the bush of Glenworth Valley. 
There are great music lineup, eccentric outfits, yoga and meditation corner, family corner and food.
Past years' lineup included bands like Flight Facilities, Sticky Fingers and Gang Of Youths.
It's an impressive festival.