terrigal beach holiday guide

Terrigal is the most popular holiday town on the Central Coast.
Holidaymakers like this town because the beach is metres away from great cafes, restaurants and boutiques. It's like a micro-city on a beach. Think Manly Beach or Bondi Beach (in Sydney), but at a much smaller scale.
It's also a top family beach:
The surf is small. You can hire paddle boats and stand up paddle boards at the calm lagoon. And there's Terrigal Haven, a cove with an even calmer beach and picnic spots.
Find out more about...
The name 'Terrigal' originates either from the Aboriginal word Tarriga, meaning 'where one can find wild figs', or Tarragal, meaning a 'place of little birds'.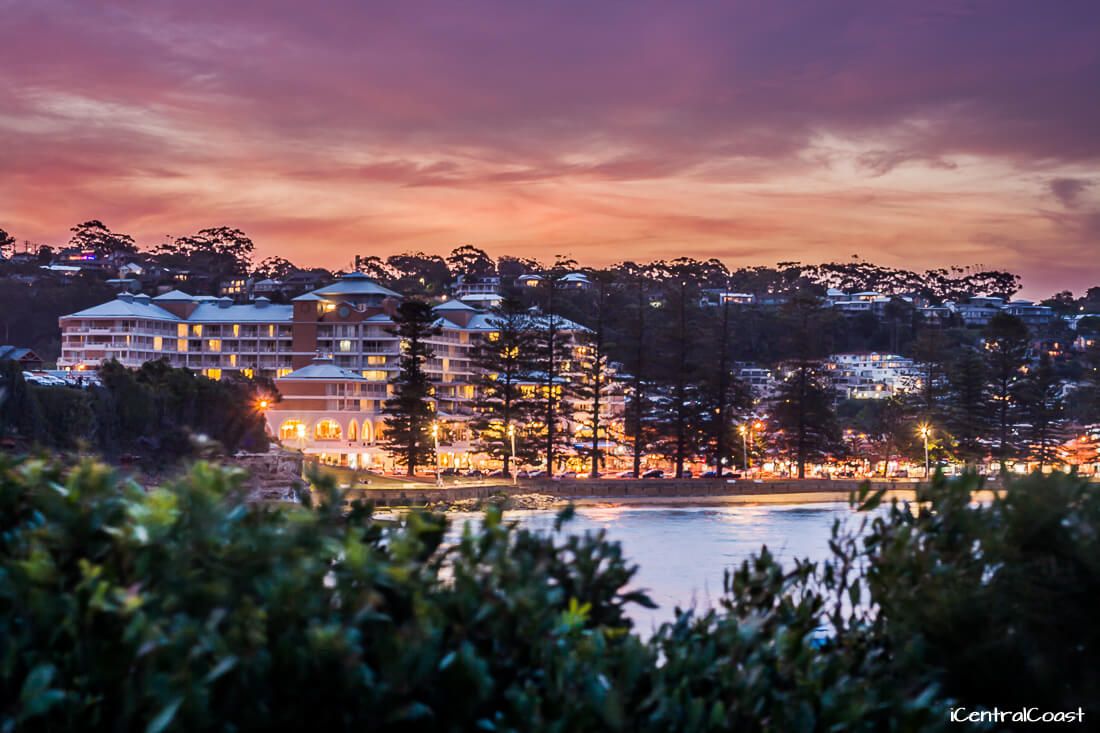 This town is dynamic at all time of the day. At sunrise, while I'm barely out of my pyjamas, people are already swimming, stand up paddle boarding, kayaking, surfing, walking, running, fishing.
Just see for yourself on a Saturday morning after 6 am the one hundred Terrigal Trotters members heading out of town for a run.
You can even get breakfast at 5.30 am at Bellyfish Cafe...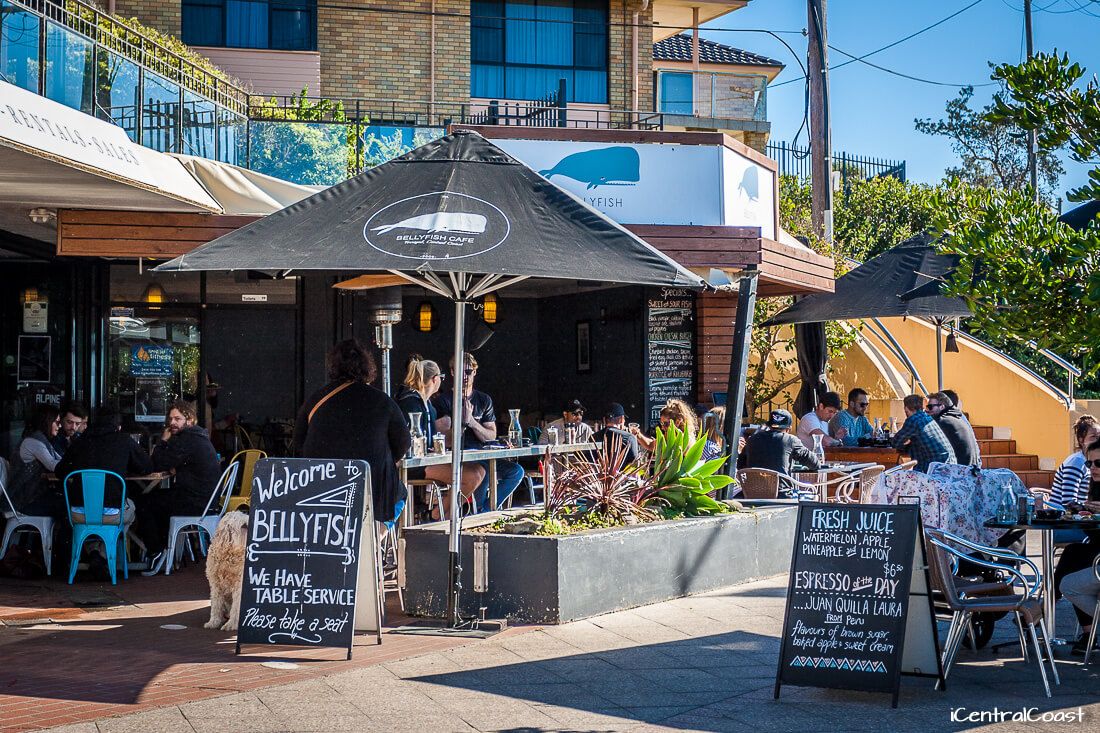 In the evenings cars queue to enter the town. Young people are getting ready to go out for the night. Others are having drinks on terraces or eating in restaurants.
You can hear music playing from Florida Beach Bar from the beach.
FYI: This village gets crowded during the holidays. I prefer other beaches on the coast that are quieter. But that's me. If you like lively places with a variety of restaurants, it's a top spot for a beach holiday.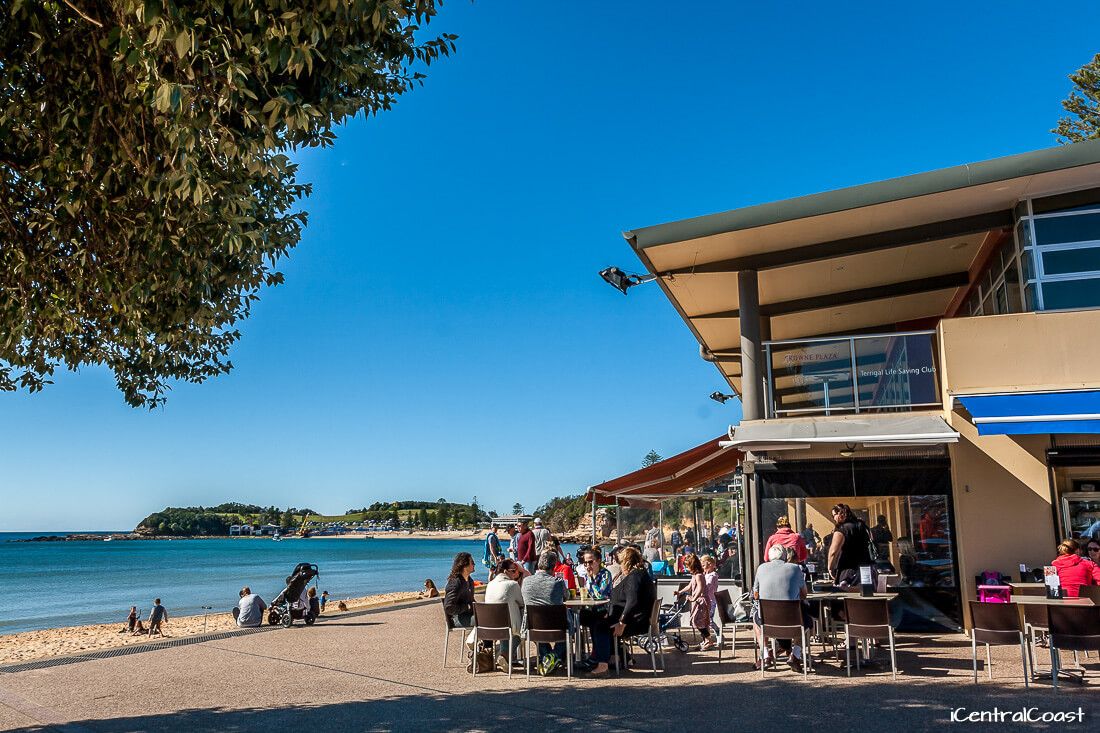 Terrigal Surf Cafe
getting there
1 hr 30 min from Sydney and 1 hr 20 min from Newcastle.
Parking: Driving around town is no fun. So park your car as soon as you get there and walk (it's a small place) at one of these 3 free carparks:
ATTRACTIONS
The beach is the main attraction. As I said, it's a top beach for families.
The beach is protected from the swell by Broken Head, so the surf is small. It's patrolled from the beginning of the school holidays in September to the end of school holidays in April. 
There's also a small rock pool for kids.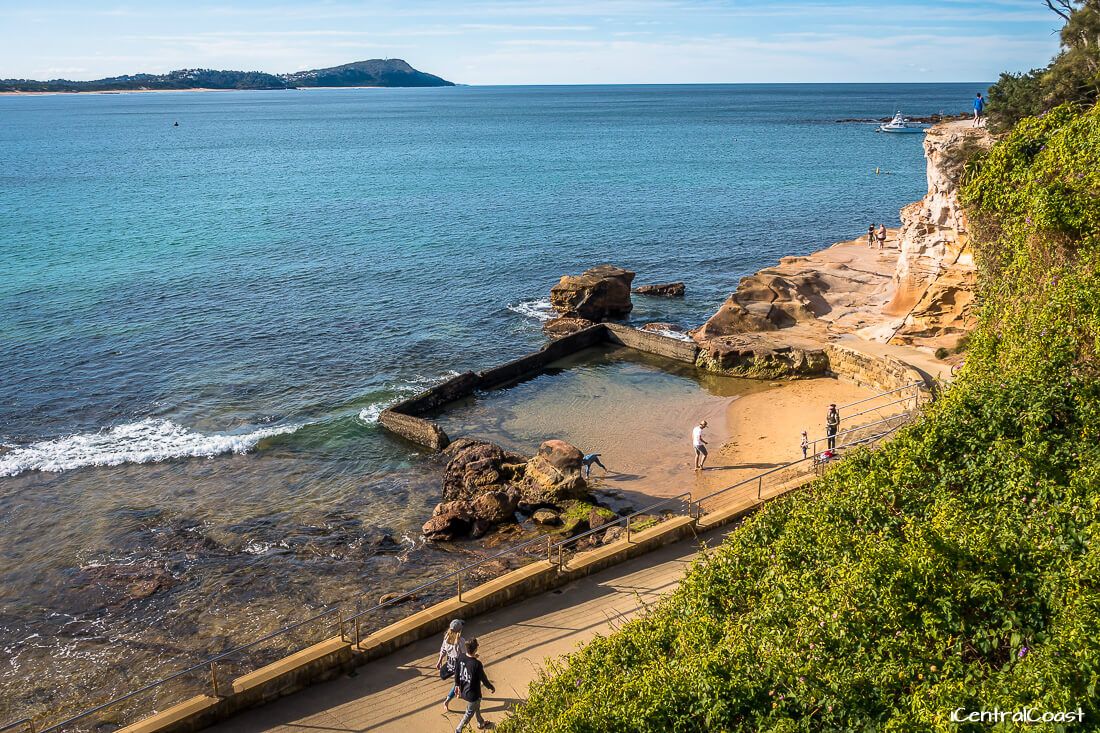 Surfing is another favourite thing to do. Experienced surfers surf off the point and beginners surf or take surfing lessons near the shore.
Terrigal Haven is a nice attraction. The cove is a 5 minutes' walk from the main beach…
The water at the Haven is completely calm. It used to be one of our favourite beaches when the kids were small. There are pelicans and picnic spots. Walk to the top of the Skillion for stunning coastal views. Kids like to run down the hill.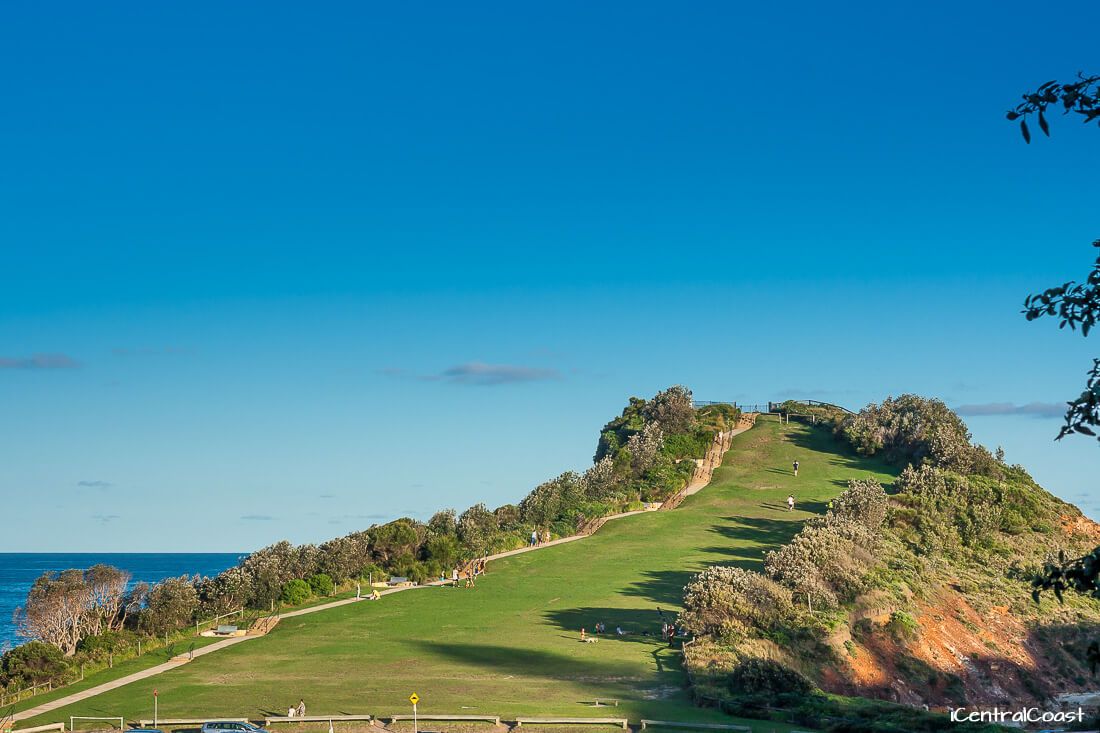 Skillion
You can also kayak, stand up paddleboard, dive and snorkel.
Fishing is also a favourite thing to do. If you have your own boat, use the boat ramp at the Haven. Or book one of the several fishing charters.
Restaurants, cafes, boutiques and bars are also a major attraction…
Florida Beach Bar is a nice beer garden with views of the ocean. There's great food, a vibrant atmosphere and live music.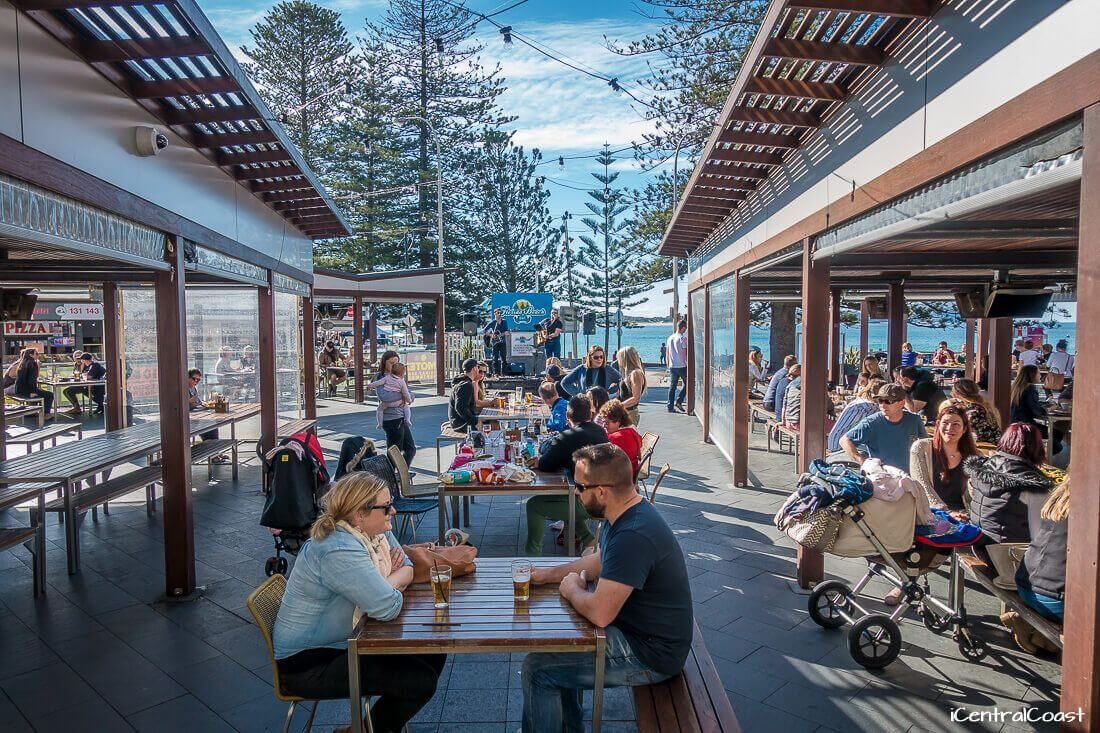 Have fish & chips or salt and pepper squid at Terrigal Beach Fish and Chip Co. Everything is made from scratch there. Even the salad dressing and tartar sauce. 
Have dinner at the award-winning seafood restaurant The Cowrie. The restaurant rests on top of a hill overlooking the beach during daylight. Book if you want a table with a view. Organise to be picked up by their shuttle bus.
There are other excellent restaurants: French. Indian. Thai. Pizza & tapas. Vietnamese...
Read more:
EVENTS
Terrigal Beach Markets
These monthly markets have 30+ stalls right beside the beach. They are mainly clothes. But you'll also find other products such as soaps, relishes & chutneys, jewellery, candles and more. 
Sit down near the beach and enjoy live music. 
When: First Saturday of the month

Hours: 9 am - 3 pm
Where: At the beach next to the War Memorial
Check out their Facebook page.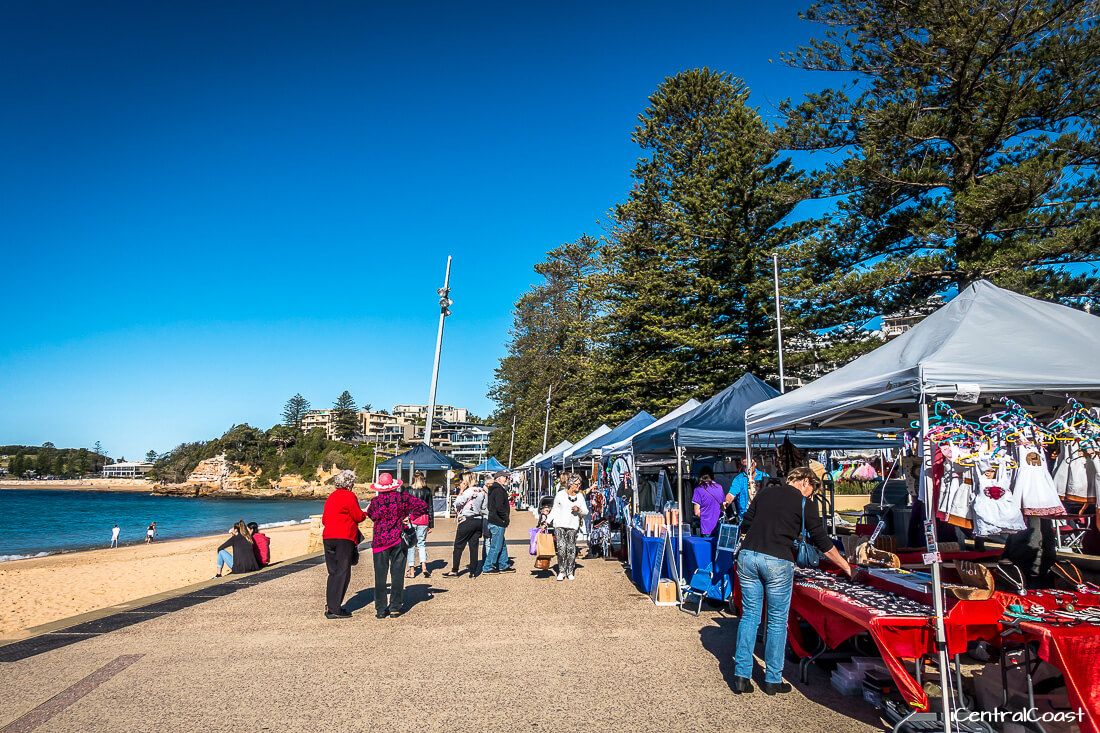 Greedy Guts Markets

When: Second Friday of the month

 Hours: 5.30 pm -10.30 pm
Where: Florida Beach Bar
Check out their Facebook page. 
ACCOMMODATION 
Crowne Plaza Hotel reigns over town like a castle... It's a massive hotel just across the beach and beside great cafes, restaurants and shops. You won't need to use your car (a great thing because traffic is congested).
Crowne Plaza gets a review score of 8+ on Booking.com.
The hotel has top facilities…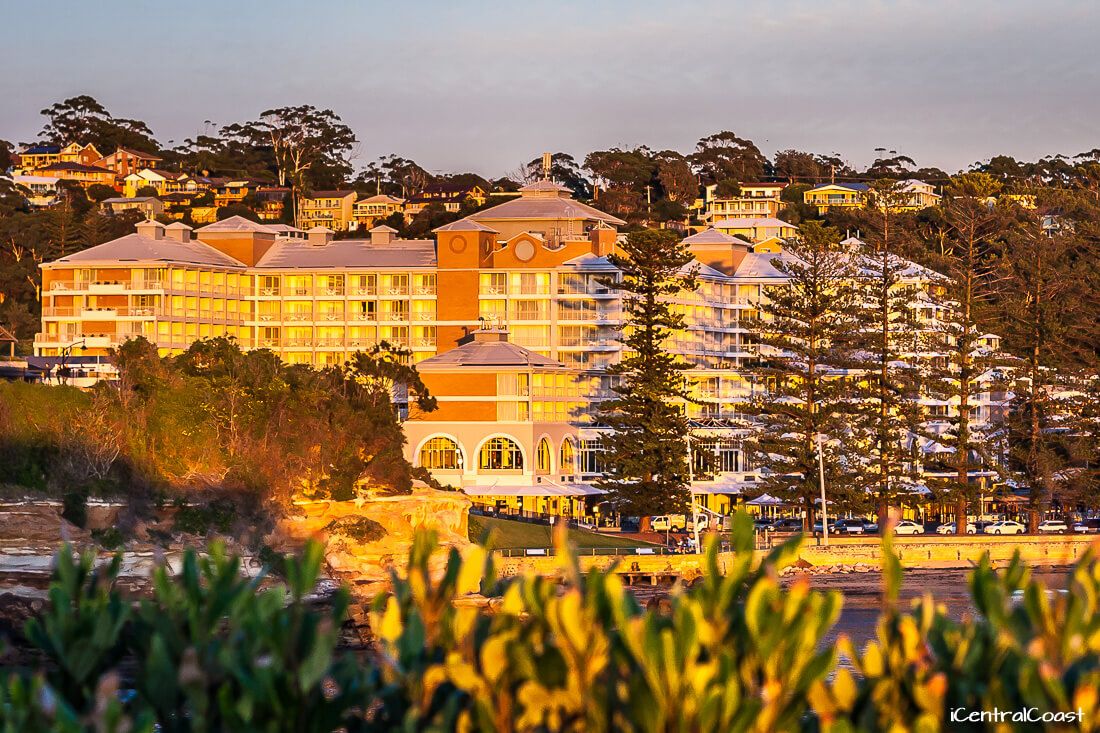 Families like the kids club, the pool and the dining facilities.
Florida Beach Bar is on the ground floor, and you can have breakfast at the Seasalt breakfast buffet.
Crowne Plaza Hotel caters for solo travellers, business travellers, couples, and families.
Facilities include:
Outdoor heated pool
Spa pool, sauna and steam room
Massage facilities
Gym
Restaurants and bars
Table tennis
Room service
Laundry facilities
Kid's Zone during school holidays
Undercover secure parking
Paid wifi
13 meeting spaces
Conference facilities
Star rating: 4.5 star
Phone: 02 4384 9111
Address: Pinetree Ln
Or find out other accommodation options here.  
Photo gallery
Other pages that may interest you...
Are you liking it?
Comments
Home
› Terrigal