14 Top Attractions on the Central Coast 
THIS POST MAY CONTAIN AFFILIATE LINKS. PLEASE READ OUR DISCLOSURE FOR MORE INFO. 
So what are the best attractions and things to do on the Central Coast NSW Australia?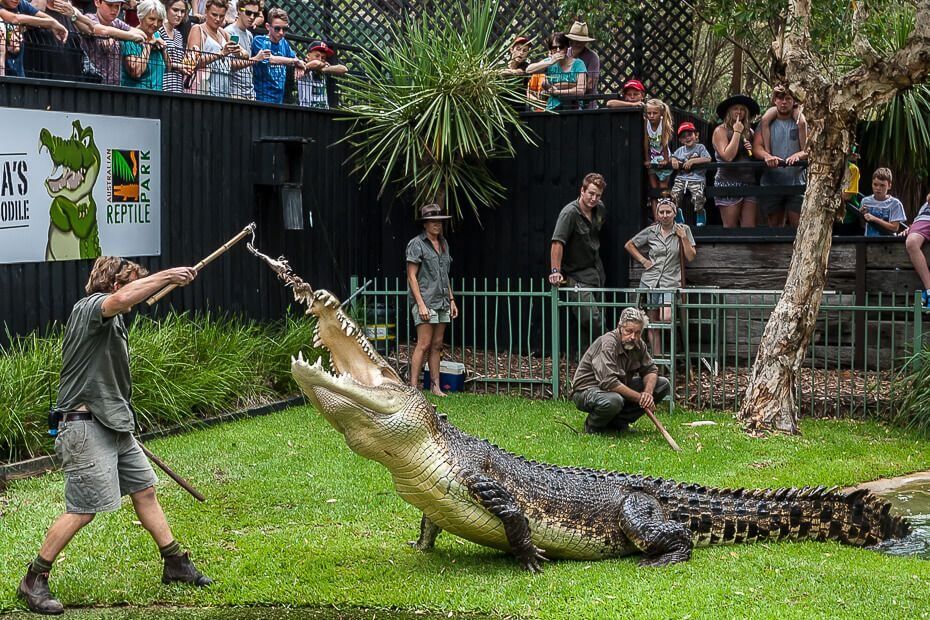 Of course the beaches are the main attractions, but if you're not the kind to hang out at the beach all day, you'll be surprised to discover there are so many other things to do for people of all ages. 
Here are our 14 favourite attractions... 

Looking for the best FREE things to do on the Central Coast? Read here. 
1. Australian Reptile Park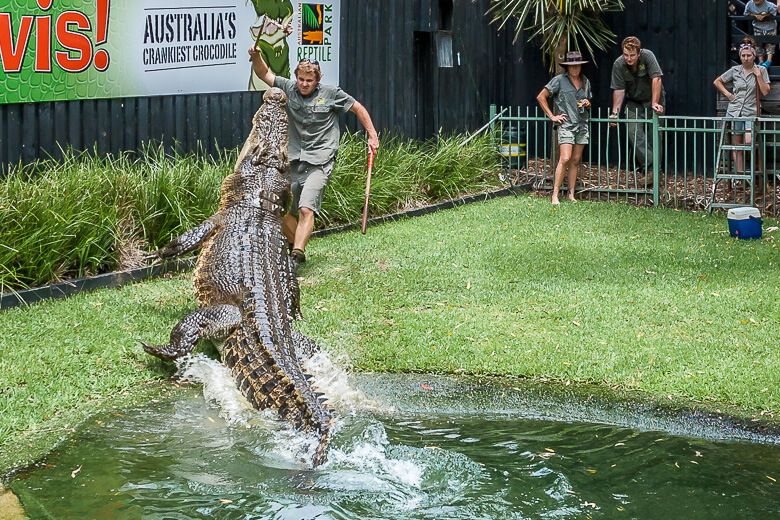 Have you ever seen a massive saltwater crocodile up close? Have you ever fed a kangaroo? This is your chance.
The Australian Reptile Park has been a favourite attraction on the Central Coast for many years. If you want to see deadly species of snakes and spiders, entertaining shows, and learn a thing or two, visit this zoo. 
Find out more about Australian Reptile Park >
2. Glenworth Valley Outdoor Adventures
Get your adrenaline pumping and experience one or more adventures at Glenworth Valley Outdoor Adventures: horse riding, abseiling, kayaking, laser skirmish, quad biking. Mix and match any activities you wish. You can even stay overnight. 
Find out more about Glenworth Valley Oudoor Adventures >
3. Central Coast Aquapark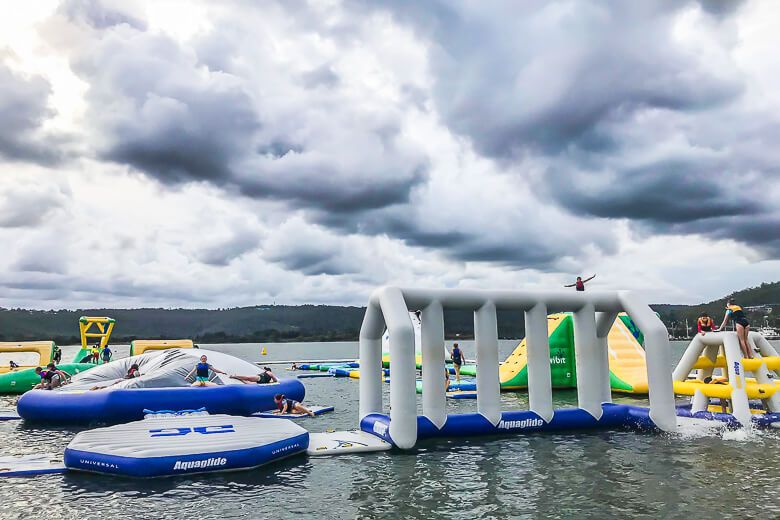 Central Coast Aquapark is real fun – particularly for children. You walk and slide on a floating inflatable course. There's lots of climbing and sliding. Jumping from one obstacle to the other. And slipping and falling in the water. 
The sessions go for 50 minutes. But you can choose more than one session. Runs in summer from Dec to late Feb. 
Find out more about Central Coast Aquapark >
4. Treetop Adventure Park
Whether you're scared of heights or always dreamed of walking from treetop to treetop like a lemur or monkey, here's the perfect challenge for you and a great adrenaline activity.
At Treetop Adventure Park, you'll walk through an obstacle course high up on the trees on wobbly logs and wires. The obstacle course becomes harder and harder. 
Find out more about Treetop Adventure Park >
5. Aquafun
Photo courtesy of Aquafun
Hire pedal-boats, kayaks and stand-up paddle boards at Aquafun and glide around Avoca Lake.
Aquafun is great fun. Adults can explore the natural beauty of the lake and kids have heaps of fun on the various boats... You can swap boats as many times as you like!   
No need to book. Just turn up. 

While you're there enjoy the best of Avoca Beach – the great beach and nice cafes. 
6. Amazement Farm & Fun Park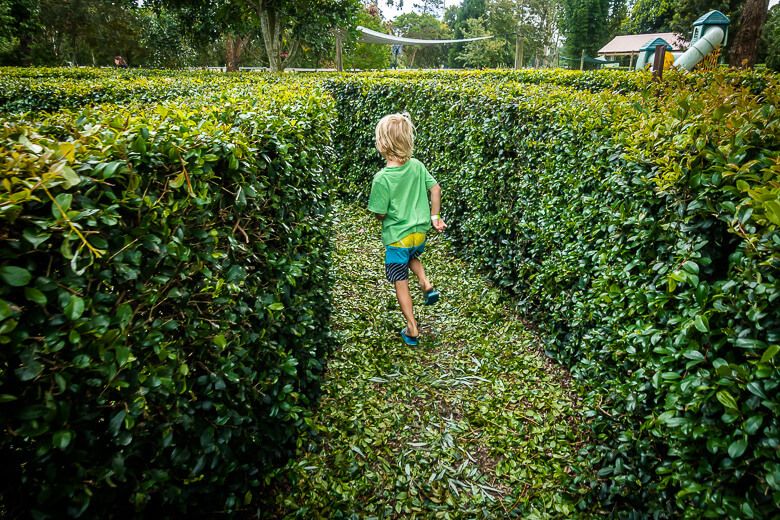 If you're looking to spend a relaxing and fun day out on the Central Coast with the kids, experience Amazement Farm & Fun Park.
It's a particularly great attraction for young children... Kids will experience walking through maizes, feed goats and sheep, hold bunnies, pat horses, ride a pony.
You'll also see alpacas, emus and exotic birds. 
Find out more about Amazement Farm and Fun Park >
7. Treetop Crazy Rider
Treetop Crazy Rider is the world's longest roller coaster zip line... On a flying fox, you'll turn 360 degrees, twist and zigzag for one kilometre. It's 6 minutes riding like on a roller coaster around the trees!
Treetop Adventure Park is one of the most thrilling attractions on the Central Coast. 
Find out more about Treetop Crazy Rider >
8. Australia Walkabout Wildlife Park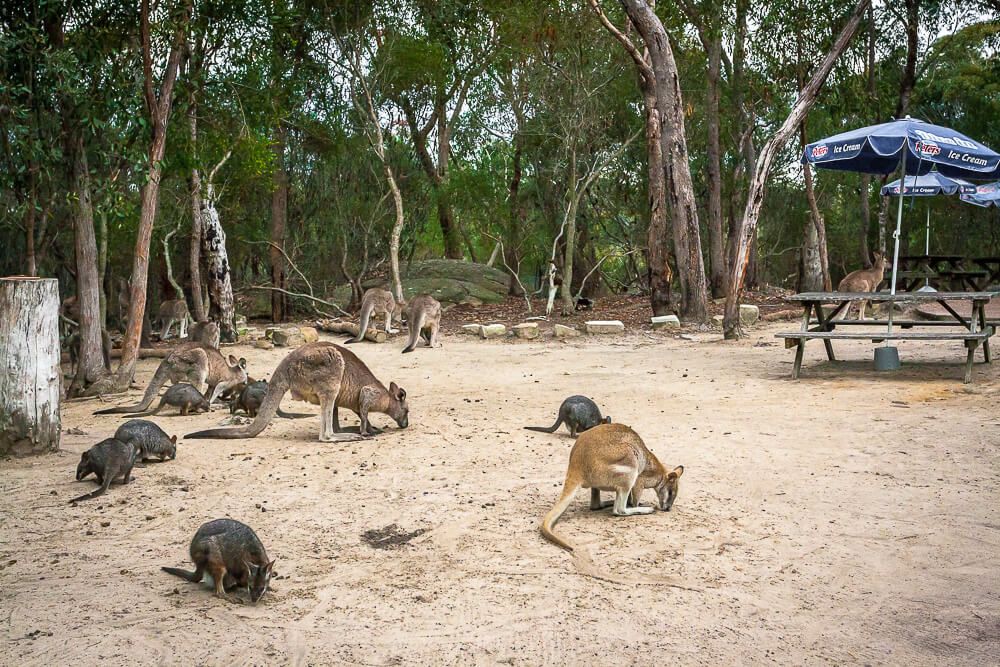 Australia Walkabout Wildlife Park is a nature sanctuary located in Calga. There are Australian wildlife and farm animals.
The place looks nothing like a zoo... The not-so-shy kangaroos, pademelons and emus roam freely around the site, and you can also meet wallabies and wallaroos. You'll see other Australian animals in enclosures. 
Find out more about Australia Walkabout Wildlife Park >
9. Microlight Adventures
Flying in a microlight has got to be on your bucket list. For many people it's one in a lifetime experience.
Fly over Tuggerah Lake and down the coast over the Central Coast's beautiful beaches and national parks.
It is a thrilling but also relaxing experience as you're driven by Len, the owner. You can also control the microlight for a short period. 
Find out more about Microlight Adventures >
10. Distillery Botanica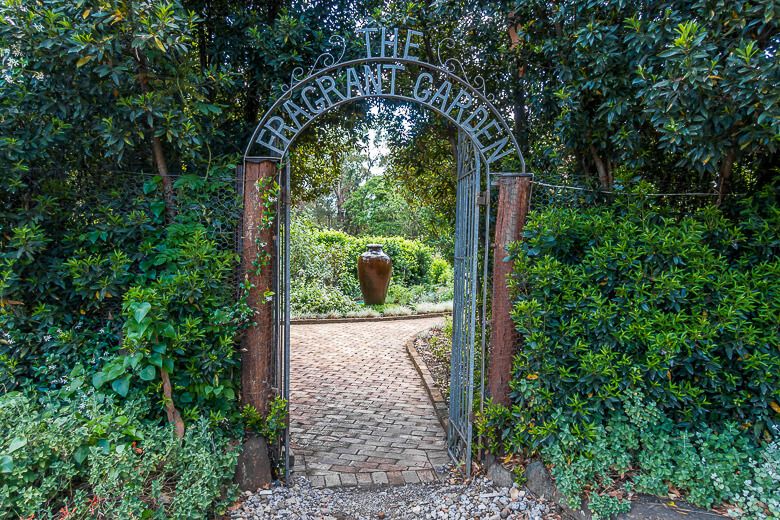 At Distillery Botanica you can taste and buy award-winning liqueur made with plants, such as aniseed and lemon myrtle. Gin is made with Australian natives.
Philip Moore has won prestigious awards such as the 'Herb Liqueur of the Year' in Germany and a silver for gin in London.
Distillery Botanica has the best gin there is. 
Find out more about Distillery Botanica >
11. Segway Central Coast
Have a cool ride on a Segway – 2 wheeled self-balancing electric scooter – on the beautiful grounds of Mt Penang Parklands with Segway Central Coast.
You can choose to ride for 30 min, 1 hr or 90 min. Anyone from 10 years old can ride. Booking is required. 
Find out more about Segway Central Coast >
12. Hawkesbury River Cruises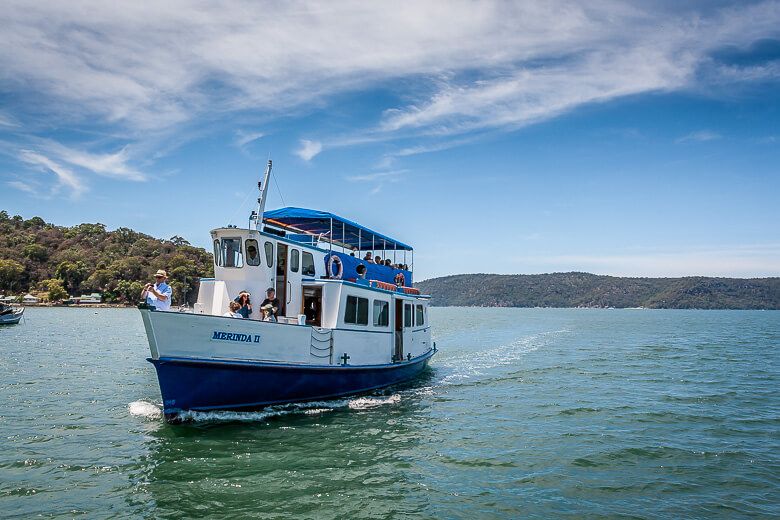 Relax and escape the city on one of the fabulous cruises that explore the lower reach of the Hawkesbury River.
Contemplate scenic waterways, rugged cliffs, trees and wildlife. Savour tasty food and listen to interesting, entertaining and at times funny commentaries. 
Find out more about cruises on the Hawkesbury River >
13. Jetpack Adventures
Jetpack Adventures is a thrilling water activity where you are propelled above the water and soar in the air with a jetpack or board.
Jetpack Adventures is located at Mt Penang Parklands at Kariong. You just need to book a day and time. Pretty much anybody over 40 kg can fly. 
Find out more about Jetpack Adventures >
14. Central Coast Stadium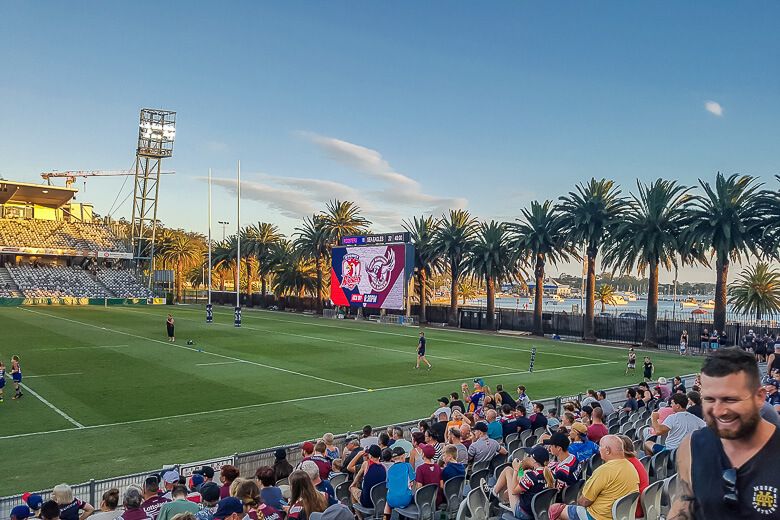 Do you feel like catching the local Central Coast Mariners in action? Maybe an NRL game or a concert?
Central Coast Stadium in Gosford is the Coast's premier sporting venue. Wherever you are in the stadium you feel like you're on top of the action. Palm trees and views of Brisbane water make this a great venue to watch sport or a concert. 
Check what's on at Central Coast Stadium >
Our "Favourite Attractions in Sydney" page is coming soon. In the meanwhile, read about Taronga Zoo Sydney...