10 Best Dog-Friendly Beaches on the Central Coast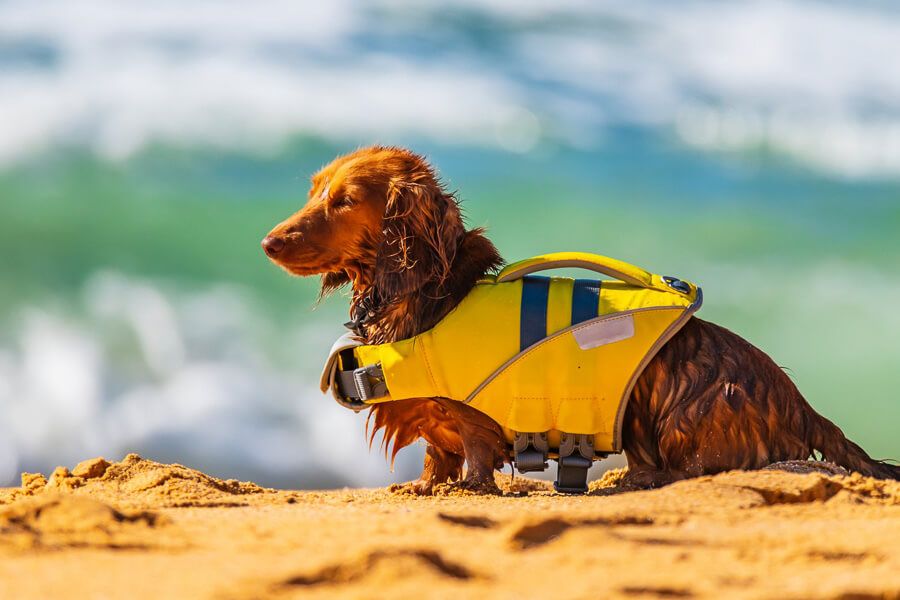 By Emily Gills
Everybody loves spending quality time with their furry friend. And why not treat them with a trip to one of the best dog-friendly beaches on the Central Coast?
We have many stunning beaches where you and your fur baby can enjoy a needed day out.

The Central Coast offers a range of quality choices for off leash play, which gives your dog unlimited access to zoomies, splashing in the waves and meeting other pups.
Keep reading to find out how much space your puppy has off leash at each beach, where you can find doggy bags, nearby dog-friendly cafes and more.
Disclaimer: I may receive a small commission from some of the links on this page. 

1. North Shelly Beach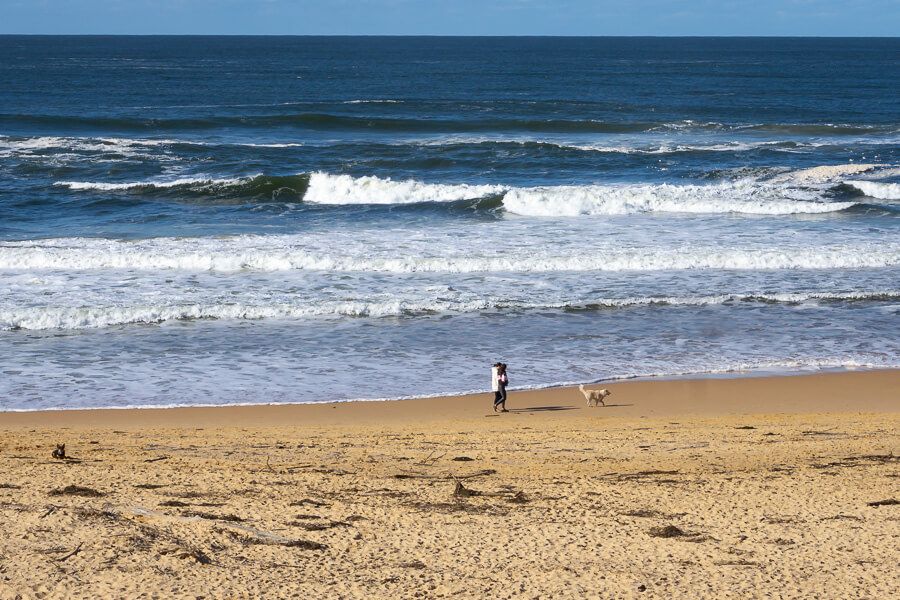 North Shelly Beach provides a 700m off leash space spreading from Bombora View to Swaddling Reserve at Toowoon Bay.
The clean and scenic shoreline is perfect for dog owners to take their pet for a long walk.
You can visit Munchas Cafe at Shelly Beach Surf Club with your fur baby.
Plenty of free parking is available at the end of Bombora View and along Swadling Reserve Service Road. There are public toilets located at both car parks.
2. Lakes Beach

Lakes Beach is a quiet dog beach on the Central Coast. This hidden gem is a great spot for a long walk to ensure you and your dog get enough exercise.
The 500m off leash area extends from the Ocean Street Beach Car Park in Budgewoi to the Budgewoi Beach Southern Carpark north of Lakes Beach Surf Life Saving Club.
There are many other parking locations: Uwa Street, Coloma Street and Budgewoi Beach Northern and Middle Car Parks. 
3. Killcare Beach to Putty Beach

Killcare and Putty Beach rarely get busy and can be an excellent escape for a walk with your dog.
This 600m off leash stretch of sand is lined with high sand dunes, which is great fun for dogs.
Pet owners will also enjoy the spectacular views.
Afterwards, head to Killcare Beach Kiosk at the beach's southern end with your pup. It is a gorgeous seaside takeaway restaurant with delicious food.
The main parking lot is located left of Beach Drive when driving toward Killcare Beach Surf Life Saving Club. You'll find a hose, water bowls, shower and dog bag dispenser.
4. Avoca Beach to North Avoca Beach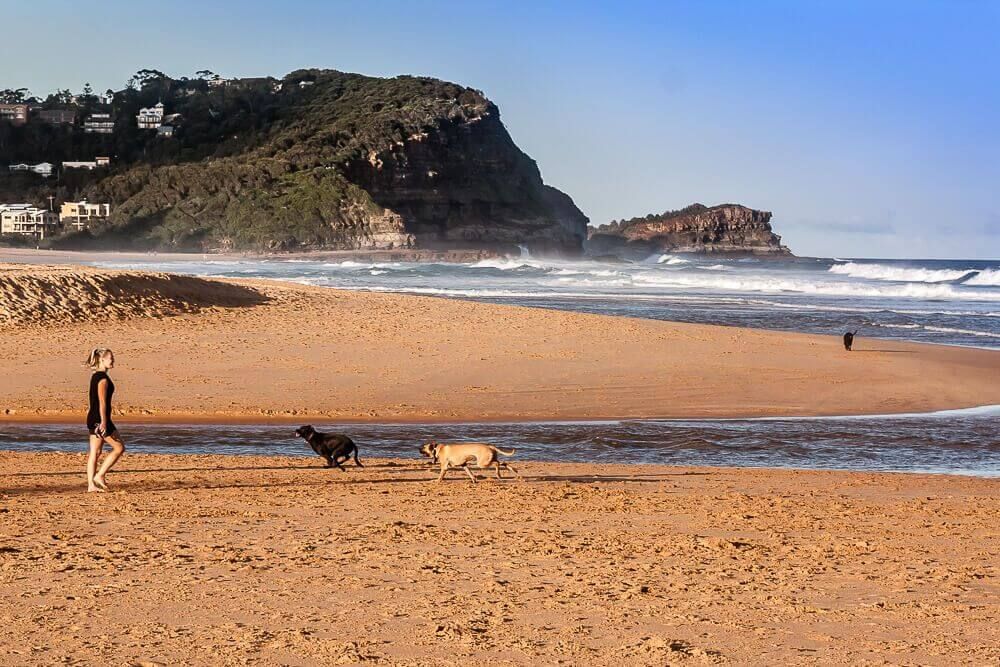 Avoca and North Avoca Beach offer a lively and friendly environment for your dogs to run wild.
The off leash area stretches 600m from Avoca Beach Shark Tower to View Street at North Avoca Beach.
Many dogs enjoy swimming in the ocean or the lagoon.
You can also wander into Avoca Beach Village with your dog (on leash), where plenty of laid-back cafes are located.
Or have a picnic at the lake-side Jack Muller Picnic Area.
Park at the main carpark off Fiscus Avenue next to the Jack Muller Picnic Area. You'll find a a doggy bag dispenser.
5. Copacabana Beach to Macmasters Beach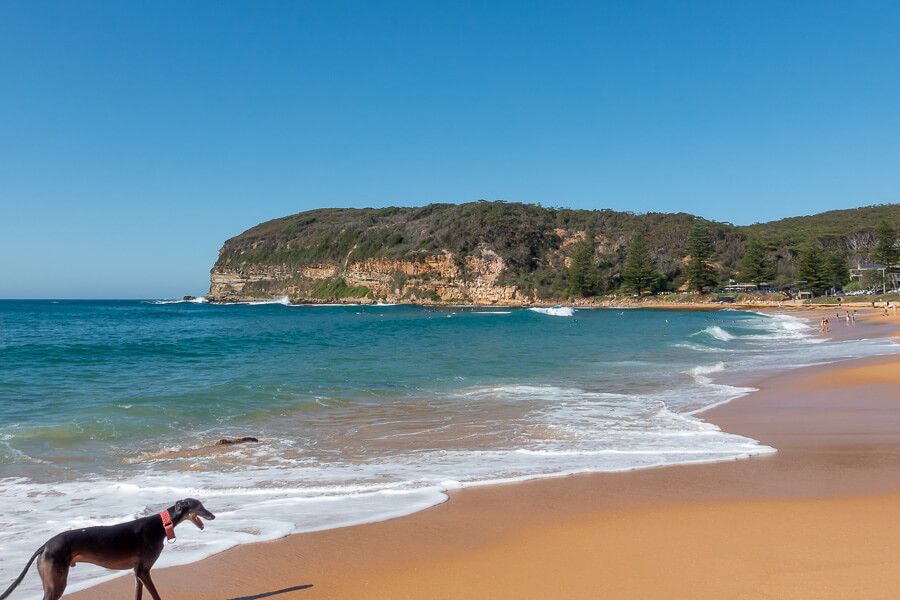 The 800m off leash areas of Copacabana and Macmasters Beach are gorgeous spots frequented by friendly dogs and locals.
The dog area stretches from 150m south of Copacabana Beach Surf Life Saving Club to 350m north of Macmasters Beach Surf Life Saving Club.
It's an ideal stretch of sand, perfect for exercising due to its length, and there's plenty of room for your dog to run around and swim.
Cabana Cafe at Copacabana Beach has a large covered deck where you can bring your dog.
You can park near Copacabana Lagoon, where a doggy bag dispenser is located. There's other off-street parking on Del Monte Pl.
6. Wamberal Beach and Terrigal Haven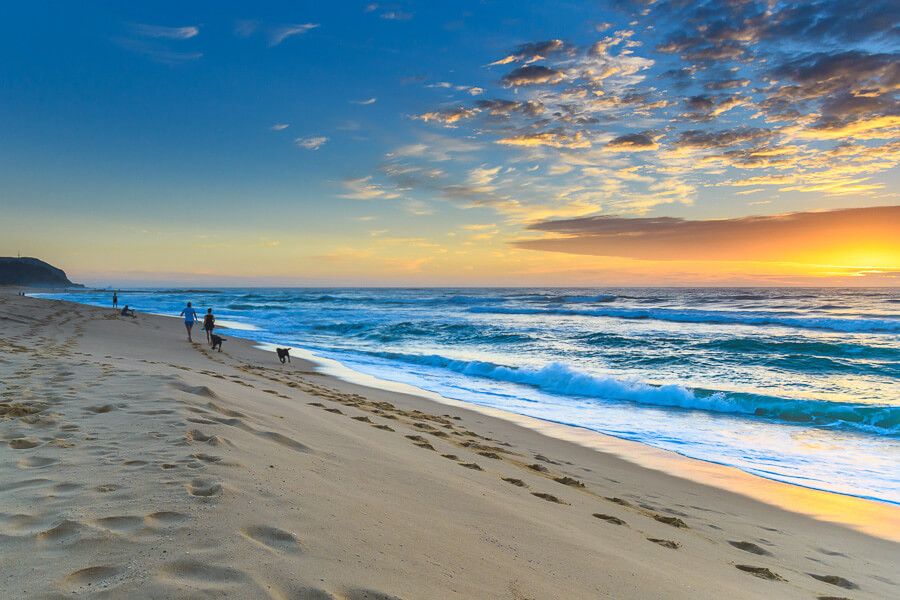 Wamberal Beach is a lovely 1km off leash area that begins from the beach access at Surfers Road, Wamberal, to the north of Terrigal Lagoon. From there, it's an on-leash zone up to Painters Lane in Terrigal.
The beach access on Surfers Road also offers a dog bag dispenser and free parking.
Terrigal Beach is prohibited to dogs, but there's another off leash area around the headland at Terrigal Haven. The Haven provides beautiful scenery and long pathways that overlook the ocean.
The Cove at the Haven is a small cafe next to the waterfront. You and your dog can buy some takeaway to eat at one of the many picnic tables scattered around.
Parking can sometimes be hard to find at Terrigal Haven due to its popularity, but there are plenty of free spots.
Dog bag dispensers are located all over the dog-friendly area at Terrigal Haven.
7. Umina Beach
Umina Beach is known for its calm and friendly surf, perfect for dogs who enjoy their daily paddles.
Umina Beach is also an awesome beach for the whole family.
The 650m dog-friendly area stretches from Berrima Crescent car park to the beach access track on the other side of the road from the Umina skate park.
There are poo bags available for those who've forgotten theirs.
Enjoy a relaxing walk along the flat expanse of the beach while your dog runs around with his fluffy friends.
8. Ettalong Beach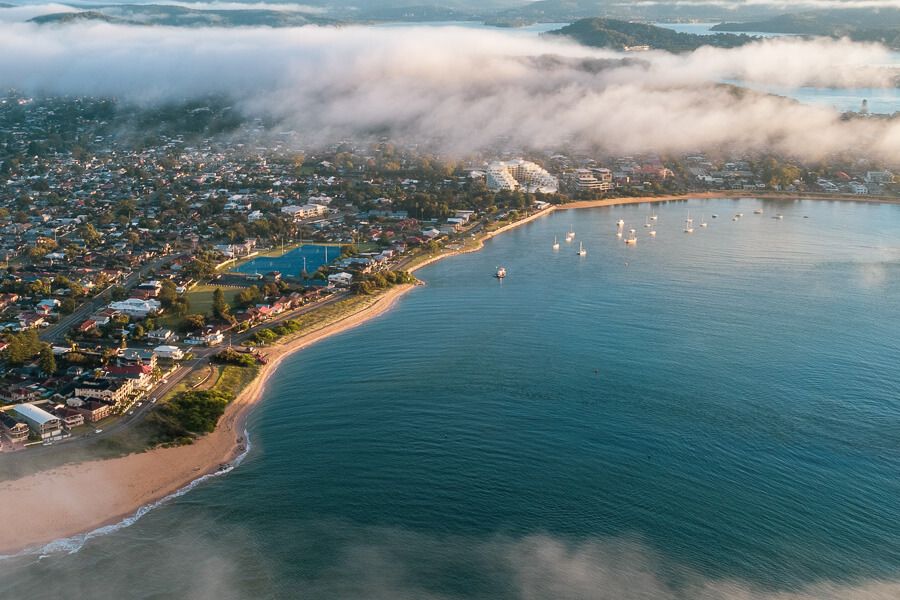 Along with the calm and shallow water, Ettalong Beach is one of the most dog-friendly beaches on the Central Coast.
From Kourung Street to Augusta Street is 1km off leash and well signposted.
The BOX on the Water offers a scenic and quality waterfront dining experience. Dogs are allowed on leash in the covered, outdoor area.
Ettalong Beach has vast off-street parking along Ocean View Road and The Esplanade.
9. Patonga Beach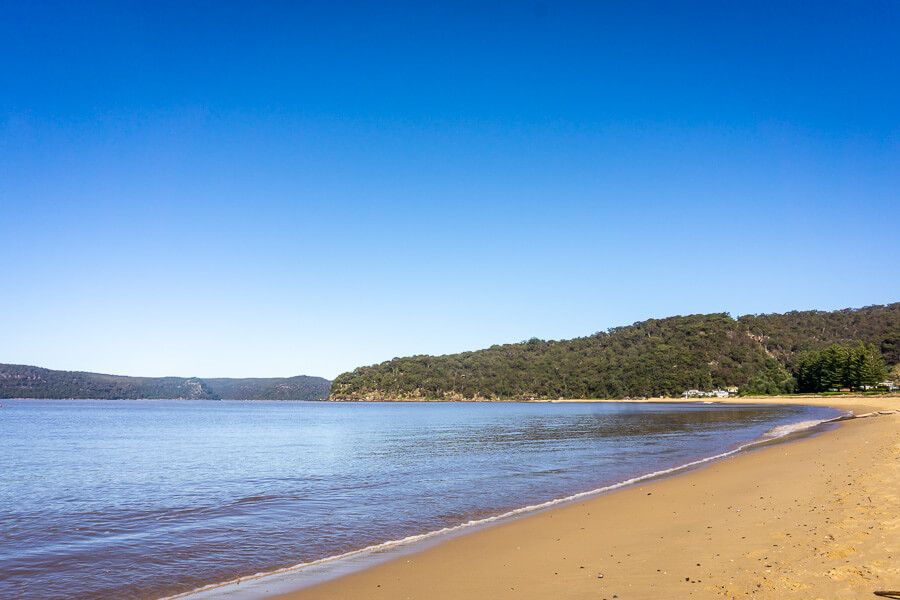 If your dog is a fan of swimming, the northern end of Patonga Beach is the ideal location for them to have a paddle in flat, calm water.
You and your dog can have a quiet stroll along the 500m off leash area, stretching along the northern side of the beach from the Boathouse Hotel.
If you're lucky, you may spot one of the pelicans that often frequent Patonga Beach.
If you're feeling hungry, The Boathouse is a great place to visit for delicious fish and chips. The Boathouse allows your dog to join you for outside dining.
It also offers a takeaway option so you can eat your food on the beach while your dog runs free.
Doggy bag dispensers are available at the end of Brisk Street, closest to the beach.
Several free, off-street parking spots are along Patonga Drive. The main carpark is opposite The Boathouse Hotel and Eve Williams Memorial Oval.
10. Pearl Beach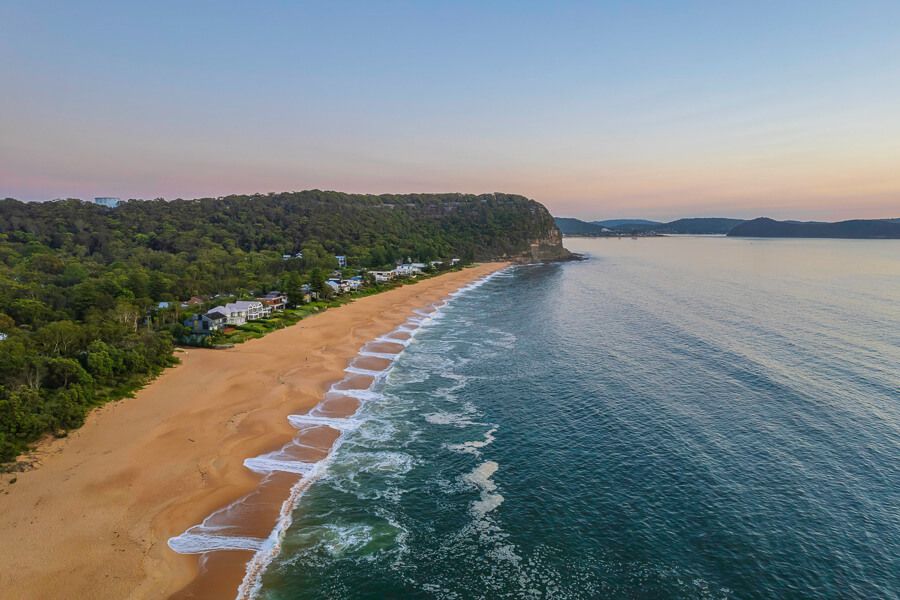 Pearl Beach is among the most popular and scenic beaches on the Central Coast.
The 600m off leash area stretches from the Pearl Beach Lagoon's entrance to the beach's northern end.
But keep in mind this side of the beach is notoriously dangerous for swimming because of the strong current and shore dump, so stay out of the water.
Pearl Beach offers beautiful views of headlands and islands.
A cozy cafe, Pearly's is located at the beach's southern end. It has an outside area where you can bring your dog if you want something to drink or eat after your walk.
Things You Should Know
When visiting a dog-friendly beach, remember that dogs are not allowed in non-designated areas. 
Outside the beach, always keep your pup on a leash. 
Puppies must be accompanied by a competent owner in any dog-friendly area. 
Make sure your dog's behaviour doesn't disrupt others. 
You are responsible for your dog's poo; always pick it up and dispose of it correctly.
Other Great Central Coast Beaches