NRMA Ocean Beach Holiday Park in Umina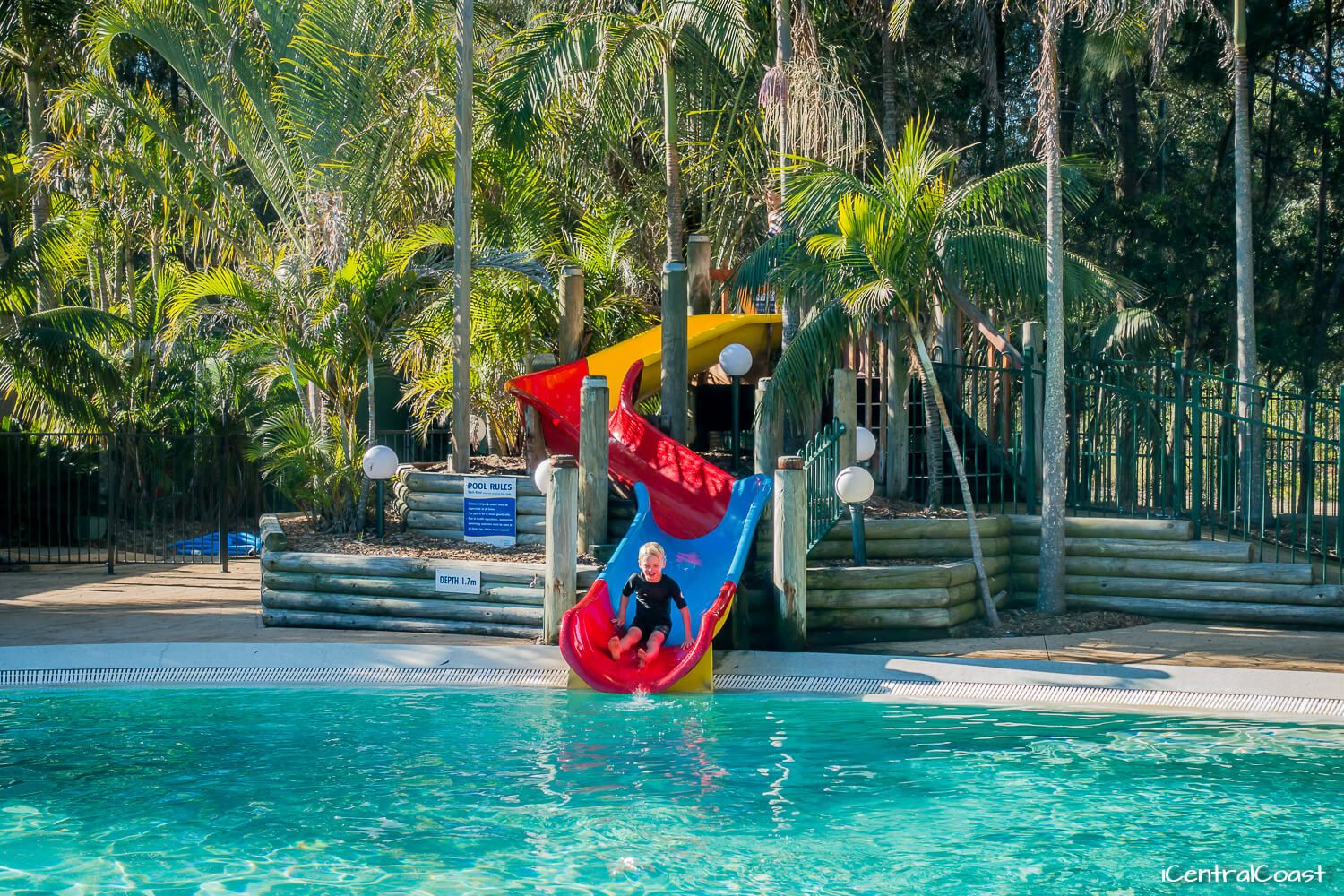 This post contains affiliate links. For more information, see my disclosures here. 

There's so much to do for kids at NRMA Ocean Beach Holiday Park in Umina.
Between the super kid-friendly pools, water park, playgrounds, beach and more, it's impossible for kids to get bored. They may not even have time to enjoy all the activities on offer.  
Ocean Beach Holiday Park has been voted as one of the ten best holiday parks in NSW for families.
If you need to escape from the hustle and bustle of Sydney, NRMA Ocean Beach Holiday Resort makes for a great getaway. You don't need to drive far from Sydney to enjoy an excellent family holiday.

You can stay in a nice and modern villa…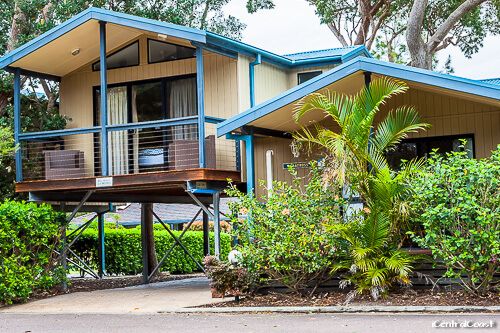 If you're planning to visit during school holidays book well ahead – the park gets busy.
We stayed here during a warm and sunny weekend in May. The park was quiet and uncrowded, which was relaxing. The heated pools were warm enough for the kids to have an awesome time. The kids laughed and played all day.
Kids can swim in two great pools. One of the pools has water jets and a spa. The other pool is even better with a water slide, wading pool, waterfall and spa… It was the highlight of our stay.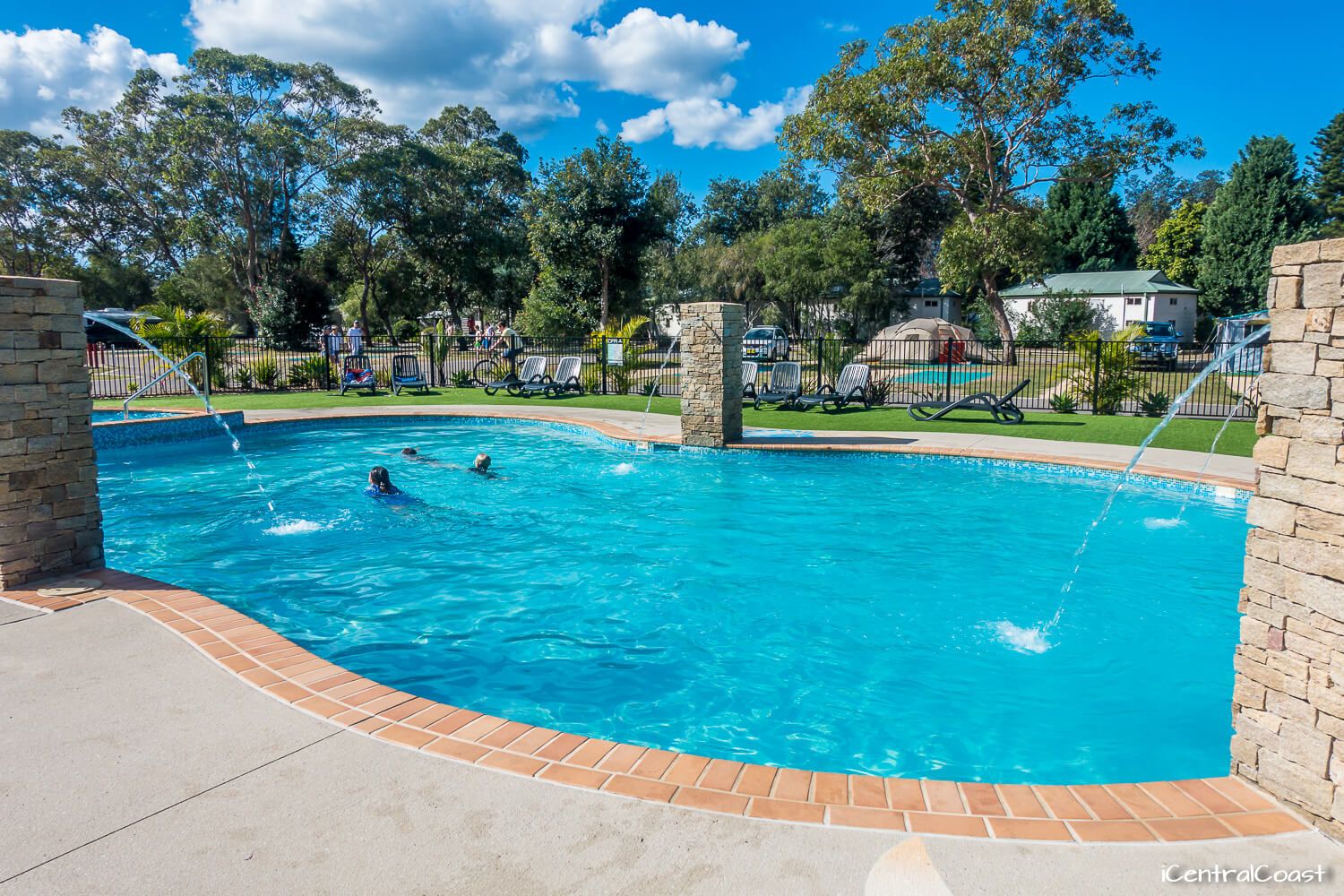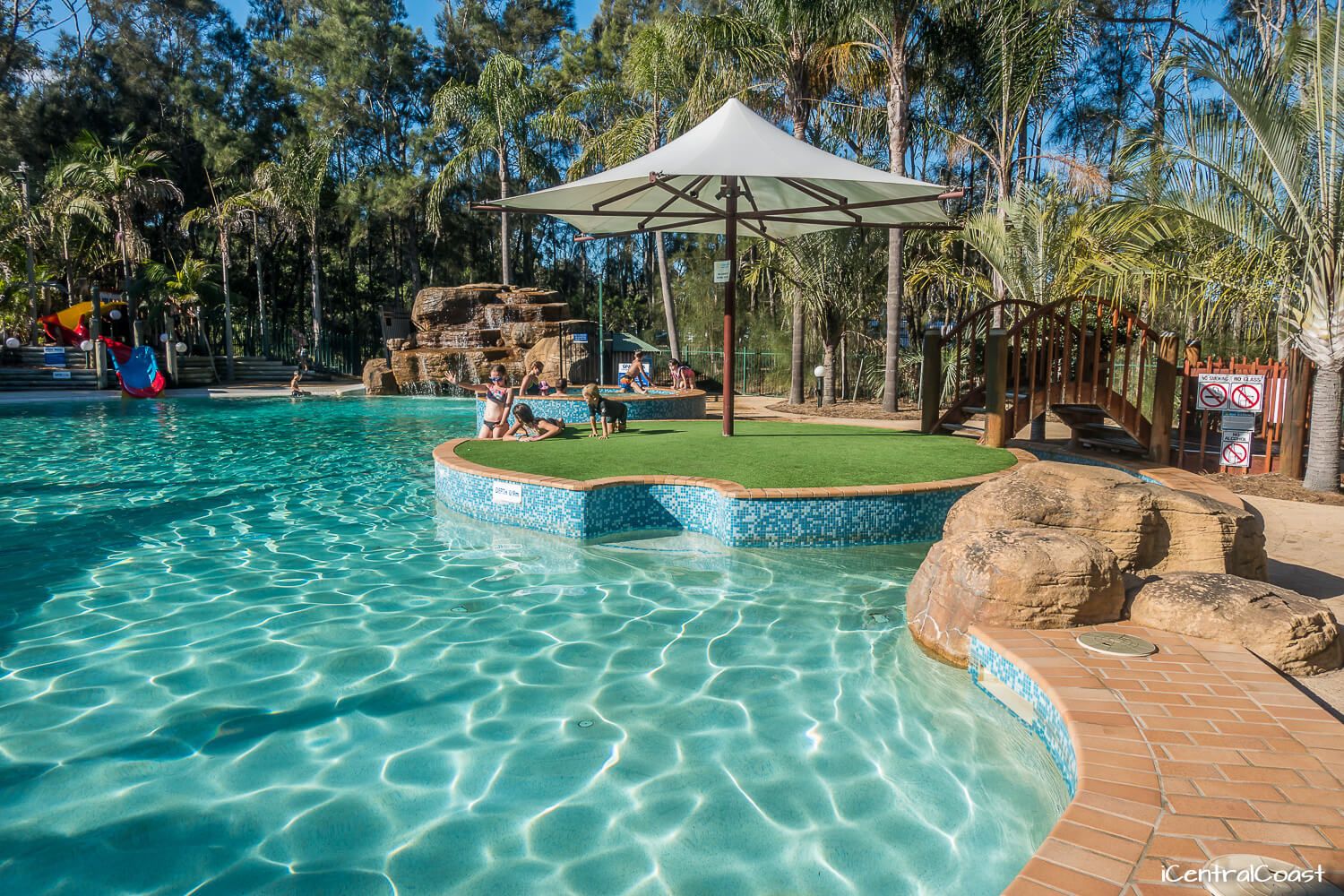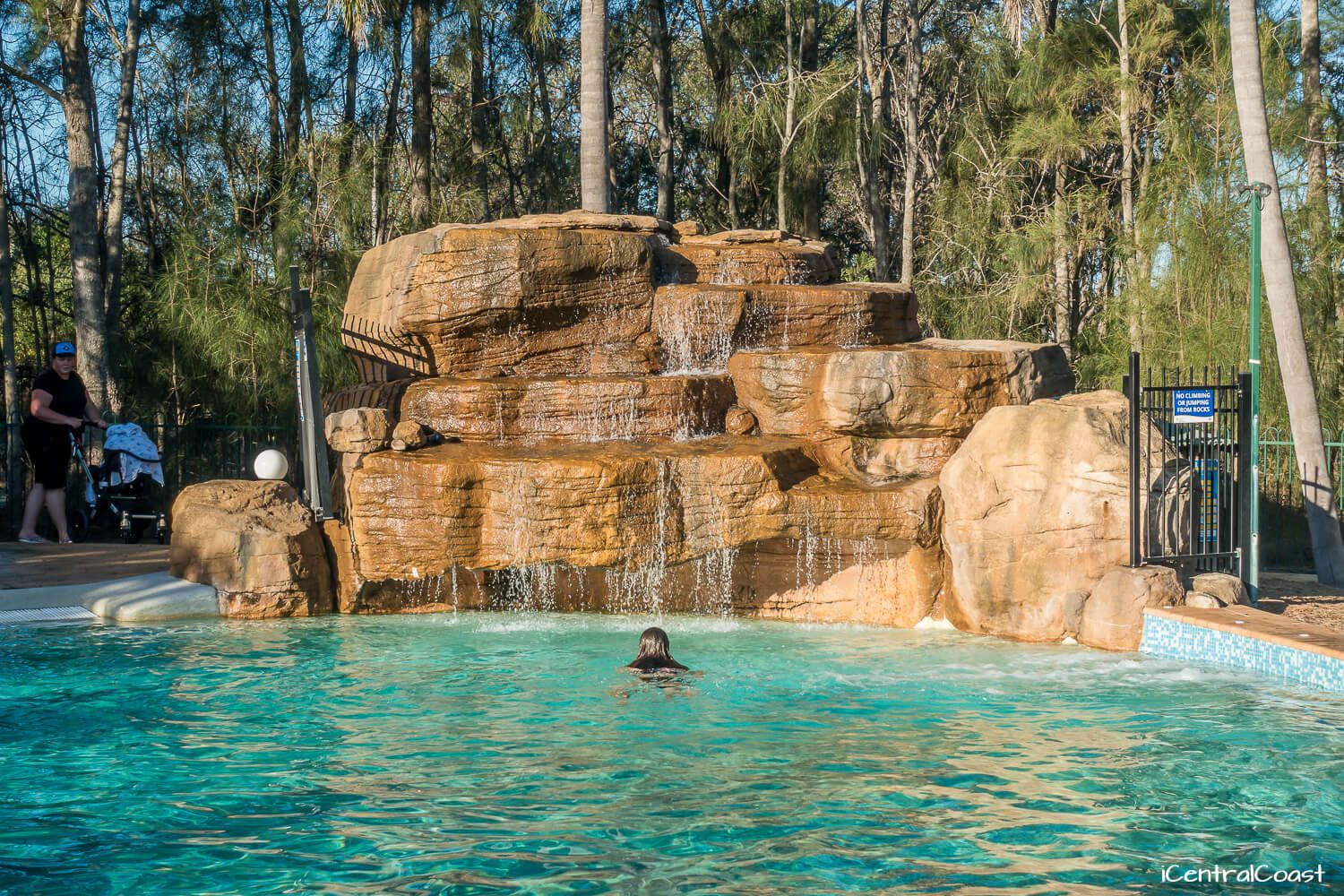 Kids can do so many other things, from go-karts to jumping pillows, water park, tennis courts, games room, playground and kids activities.
This place brings a lot of enjoyment to the kids.
Plus you're a stone's throw away from the beach. You can access the beach directly through the sandy path.   
The beach is very kid-friendly... small children can swim in the shallow water beside the holiday park or swim in the waves between the flags a few metres away. The waves are generally small. You can take surfing lessons with one of the surf schools.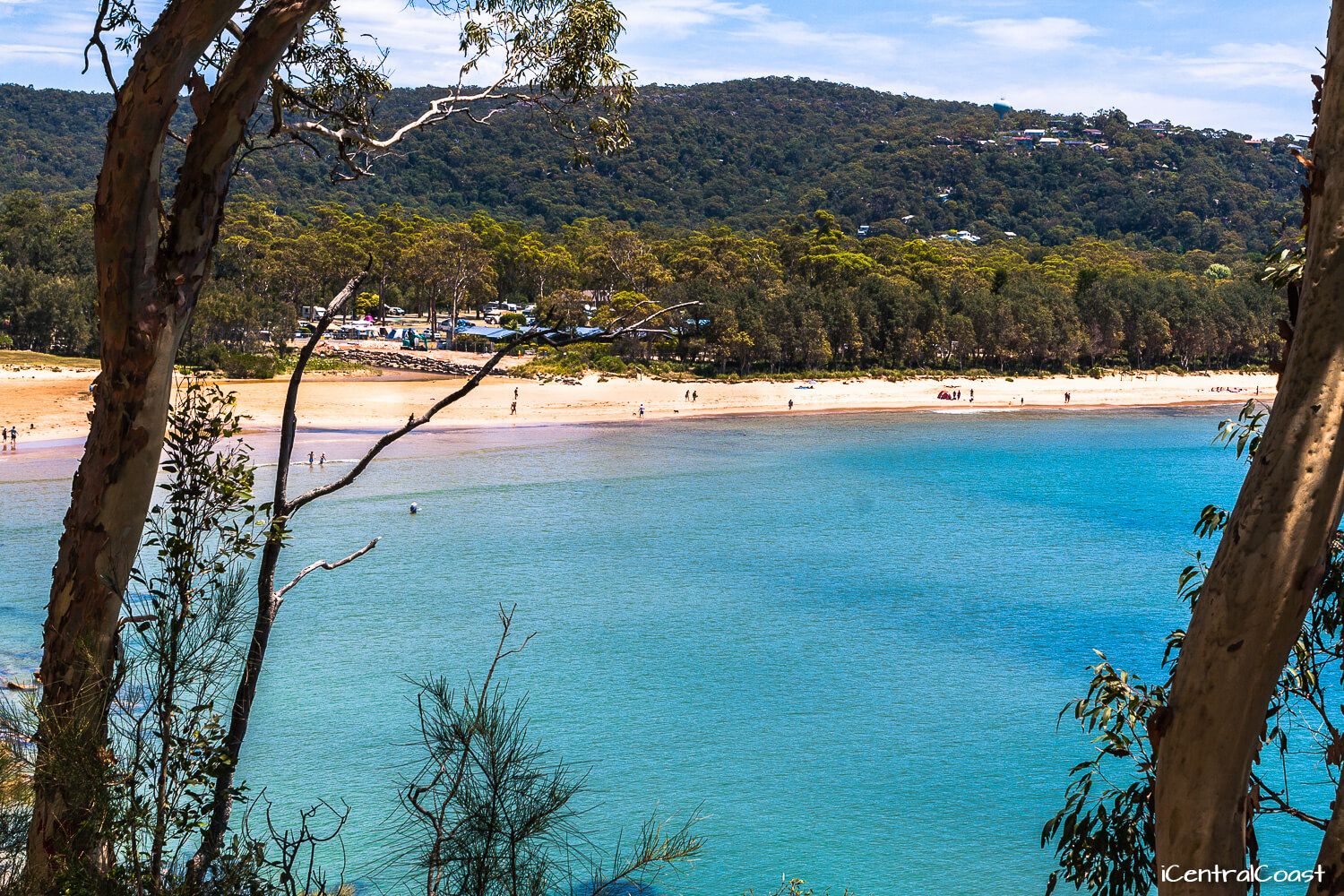 Everything around here is family-friendly…
Kids can also play in one of the biggest playgrounds on the Central Coast. The playground is a few metres up the road.
The playground caters for all ages, from toddlers to BMX riders and skateboarders.So remember to take bikes, scooters and skateboards. There's also a big park and picnic area.
All grocery stores and shops are located nearby in Umina. Have a great coffee and food at my favourite cafe Jasmine Greens beside the playground.
NRMA Ocean Beach Holiday Park in Umina will delight you and keep your children smiling.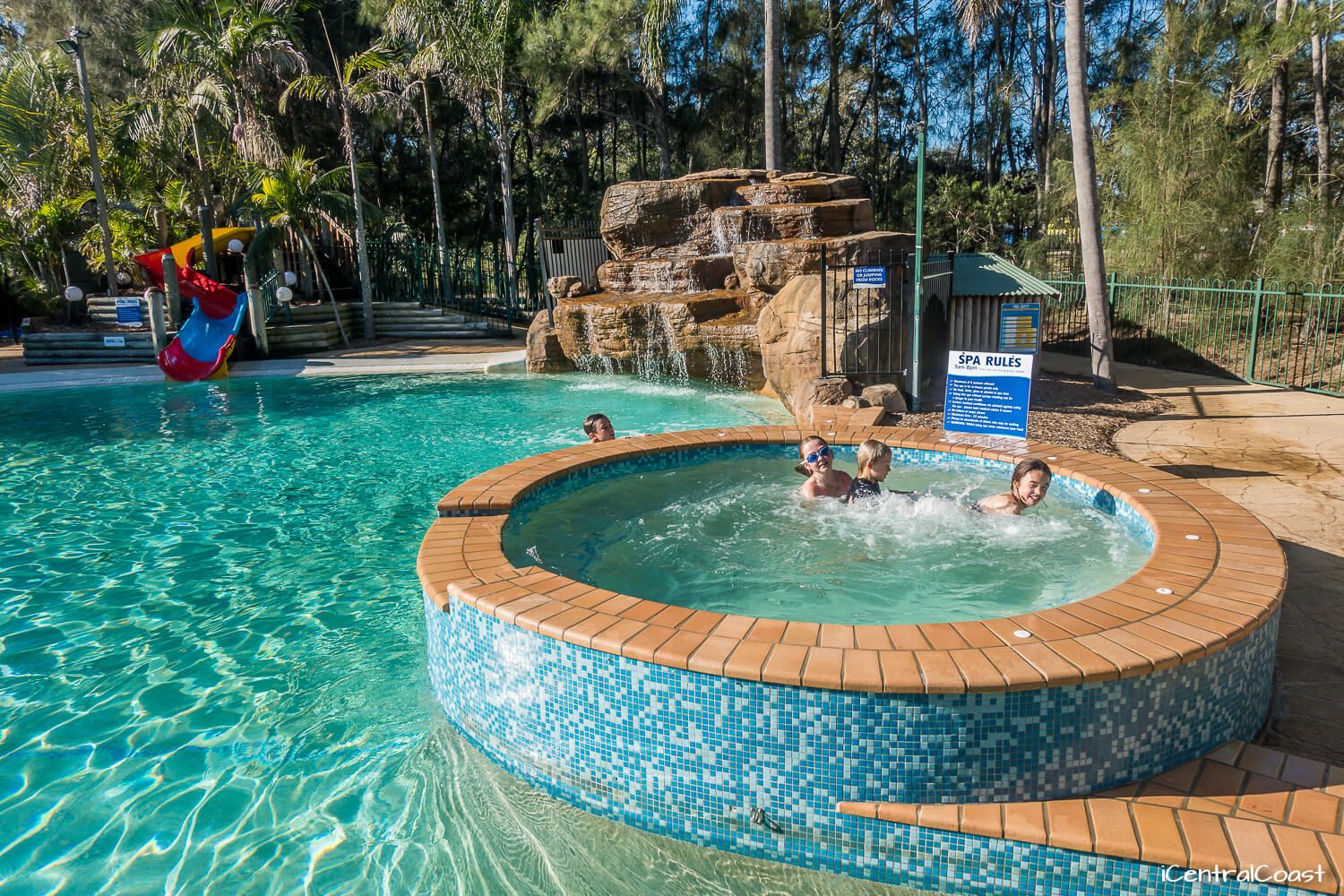 Facilities: 
Modern cabins with Foxtel
Safari tents
Powered and unpowered sites
Heated pool with spa
Heated resort pool with water slide and wading pool
Water park
Jumping pillows
Go-karts for hire
Bikes for hire
Games room
Half tennis courts

Basketball ring
Playground
Entertainment barn
Kids activities (weekends and school holidays)
Cafe
Camp kitchen
Laundry facilities
Barbecues and picnic tables
Wireless internet hotspots (daily quotas)
TripAdvisor reviews: Read what other travellers have to say. 
Website: www.nrmaparksandresorts.com.au/ocean-beach

Address: Sydney Ave, Umina Beach NSW 2257

Phone: 1800 611 522
If you book one month in advance, you may get a discount if you book directly with NRMA Ocean Beach Holiday Park!
Reception Hours: 8am to 6pm
Where's NRMA Ocean Beach Holiday Park
1 hr 25 min from Sydney via the M1. Click here for directions on Google Maps. 
Photo Gallery