Palm Beach Ferry
Palm Beach - Wagstaffe - Ettalong
The Palm Beach Ferry is unarguably the most enjoyable way to travel between the Central Coast and Sydney.
Sit outside on the deck, breathe fresh air and enjoy looking at the landscape… beaches, rugged coastlines and lush bush as far as the eyes can see. 
The Palm Beach Ferry travels to and from Palm Beach, Ettalong and Wagstaffe. Eight to ten ferries make the trip seven days a week. The trip takes about half an hour... amazingly quick considering that driving takes over an hour.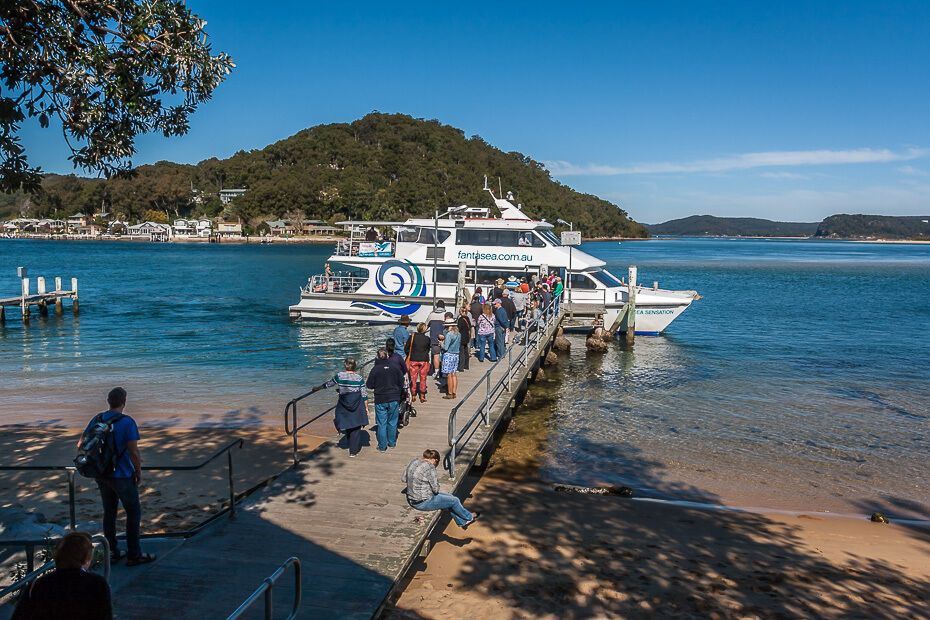 Ettalong Wharf – Preparing to embark
Whether you're heading to Palm Beach, Ettalong or Wagstaffe, you'll have a great day at either end.
The Palm Beach Ferry is just like a bus but on water – in a very scenic spot indeed... The ferry travels through Brisbane Water, Broken Bay and Pittwater.
You'll get fantastic views of Barrenjoey Lighthouse, the beaches along the southern Central Coast, Lion Island and three national parks: Bouddi, Brisbane Water and Ku-ring-gai Chase.
You can take your dog on the boat if it stays outside. Or take your bicycle for $6 extra.
Although the ride can get a little bumpy when the ferry crosses the open seas, it's a pleasant trip.
The Palm Beach Ferry is used by commuters and day-trippers.
Try to arrive at the ferry wharf early. During the peak holiday period the ferry can get packed and you may need extra time to find an off-street parking. Also, if you want a great seat outdoors, arrive a few minutes before departure.
A tip if you're a traveller or day tripper: from Central Station in Sydney, take the L90 bus to Palm Beach, embark on the boat to Ettalong, and take the train from Woy Woy back to Sydney. The train trip is quite scenic too.
Visitor Information
Prices return tickets: Adults $22.60; child & concession $11.40; child under 5 years free; Bicycles extra $6. Opal cards are not valid on this ferry.
Schedule: There are 10 ferries travelling on weekdays, 9 on Saturdays and 8 on Sundays and public holidays. 
No need to book, just turn up. Sit down and someone will come around to collect the fees. They now have card facilities; pay with cash or card.  
The trip takes about 30 min.
Palm Beach Departure Tips
The ferry wharf is located at 1151 Barrenjoey Rd.
Parking in the area can be difficult. It can get very busy so allow plenty of time to find parking. There's a parking area just beside the wharf – if you find a spot there it costs $20 per day unless you have a Pittwater parking permit.
Alternatively you can park for free along Barrenjoey Rd or Iluka Rd.
Or catch the L90 bus if you're coming from Sydney Central, Town Hall or Wynyard.
Get there even earlier if you'd like to have time to browse the cute shops along Barrenjoey Rd before you catch the ferry. Check out Bow Wow for elegant clothing and shoes, Palm Beach Home for designer products and Palm Beach Co for fine wine and food products. 
There's a ferry & visitor information centre just across the road from the wharf if you need any information about the town or the ferry.
A great place to stay near the ferry wharf is Barrenjoey House. The link takes you to my partner Booking.com for more information. 
Ettalong Departure Tips
The Ettalong Wharf is located on Ferry Rd.  You'll be able to find an off street parking a bit further away.  We usually find a spot along Booker Bay Rd or Murray St. You should be able to find a spot at no more than a couple minutes' walk to the wharf. 
A great place to stay near the ferry wharf is Mantra Ettalong. This link takes you to my partner Booking.com for more information. 
View From the Palm Beach Ferry...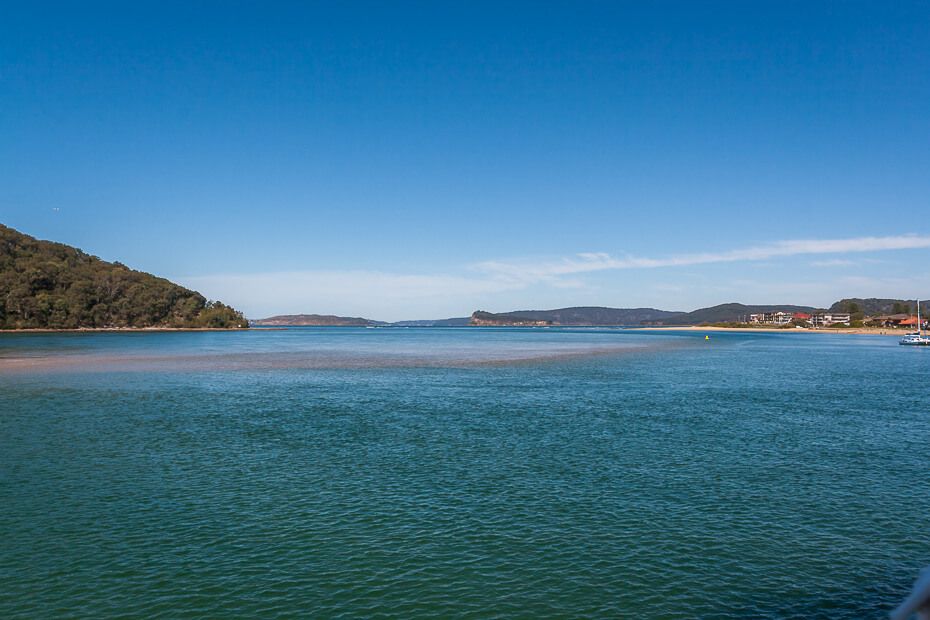 The Palm Beach Ferry is leaving Ettalong. Looking over Brisbane Water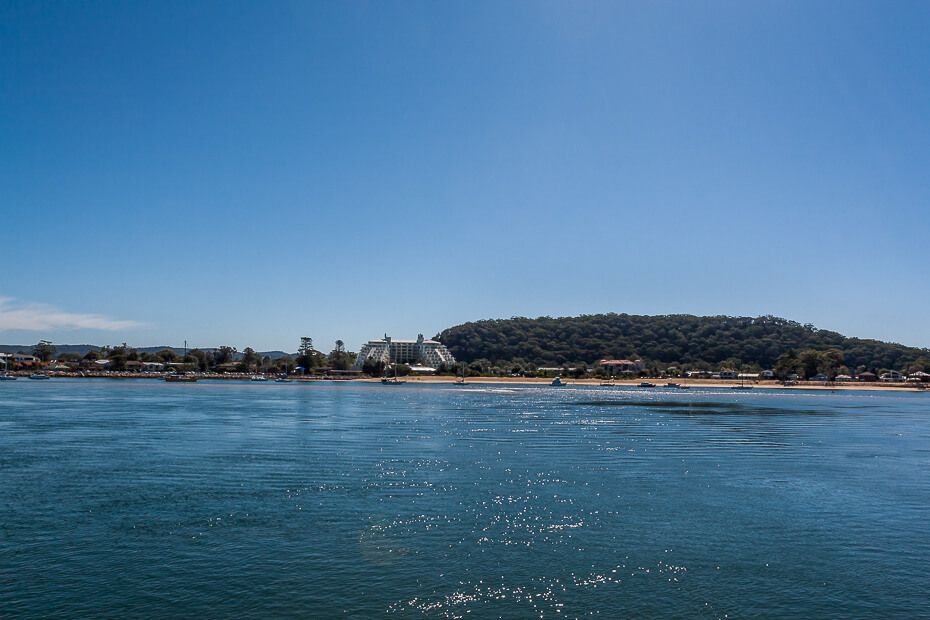 The ferry is exiting Brisbane Water. Looking back at Ettalong and the Mantra hotel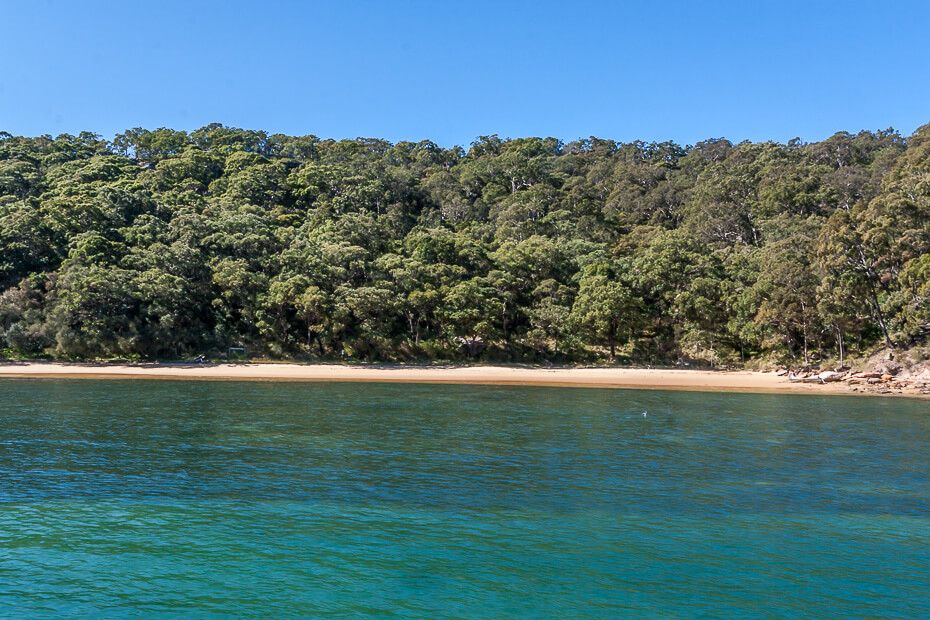 Cruising past Lobster Beach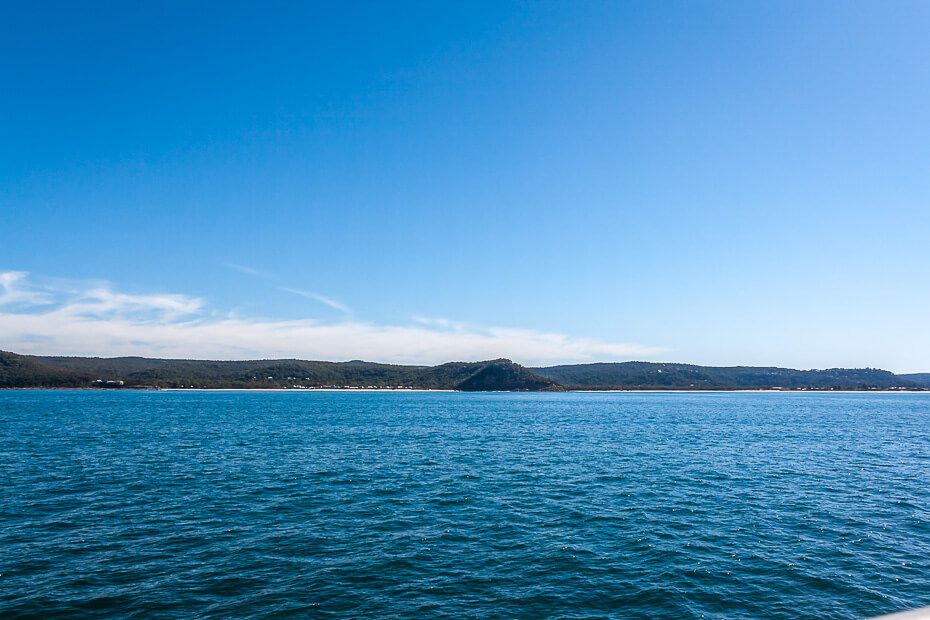 Pearl and Umina Beaches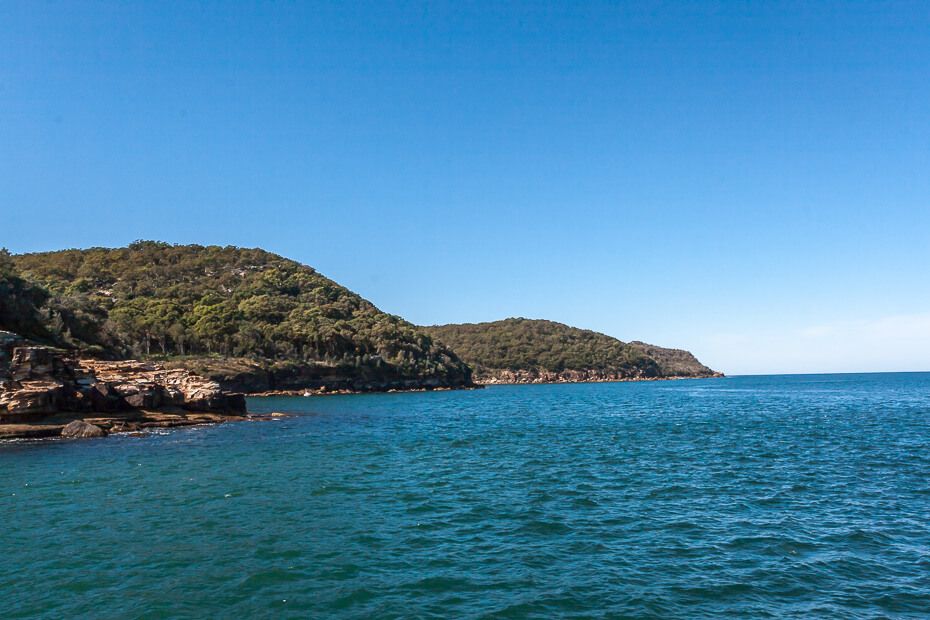 Broken Bay... cruising in the open seas. It's starting to get a little bumpy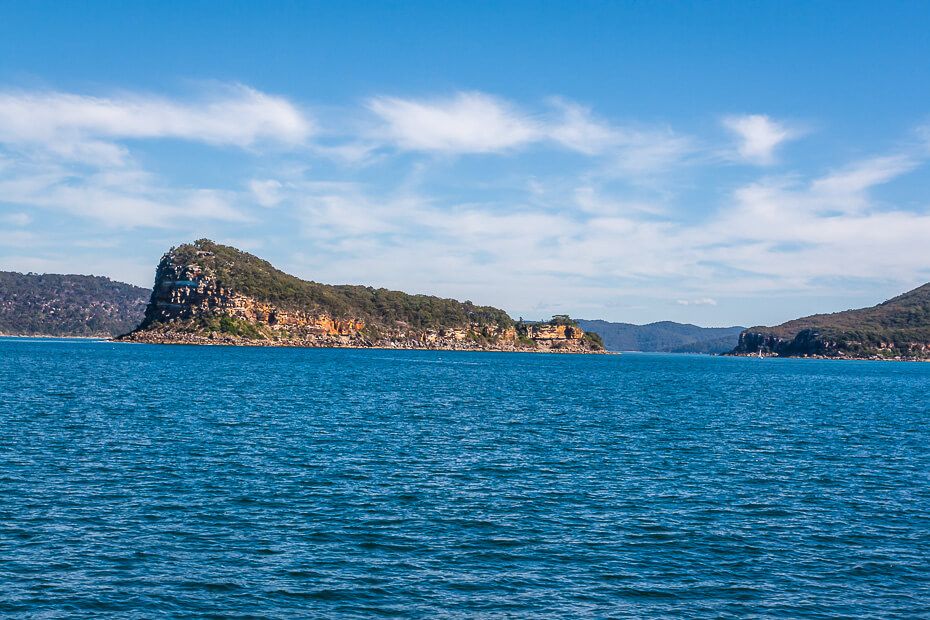 Lion Island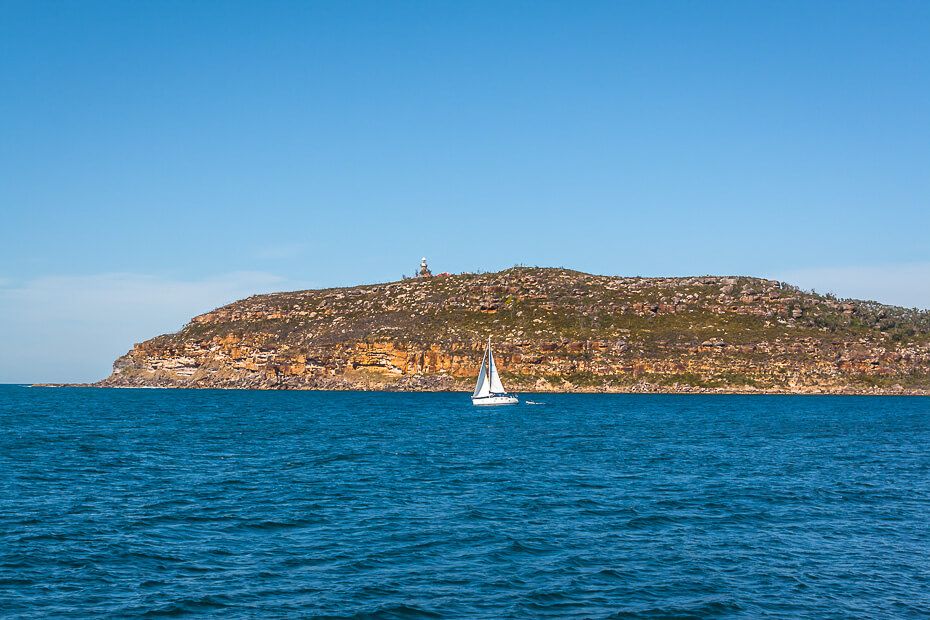 Barrenjoey Lighthouse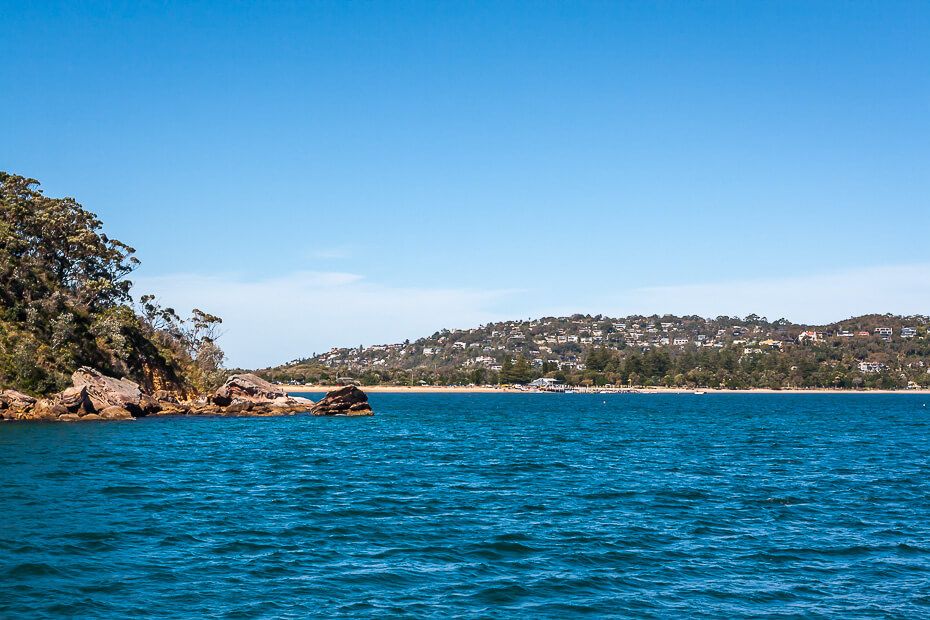 Entering Pittwater
Palm Beach
Welcome
Related pages...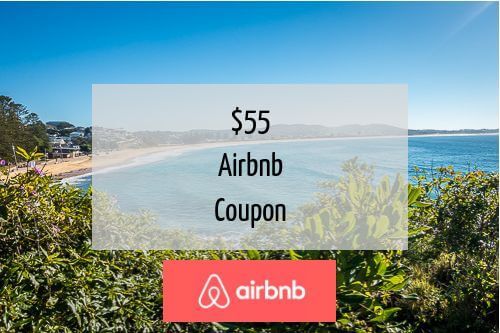 Wondering what to do on the Central Coast? 
JOIN OUR NEWSLETTER and keep up to date. Just fill in the form...