Pearl Beach NSW
This post may contain affiliate links. Please read our disclosure for more information. 

Pearl Beach NSW is often referred to as a gem.
It definitely is in both senses of the word…
The town was named "Pearl Beach" after precious stones, as well as all the streets... Garnet Rd, Diamond Rd, Amethyst Ave, Emerald Ave, Opal Cl, Coral Cres.
And it's one of the finest beaches on the Central Coast…
This beach is so close to Sydney, but you feel miles away…
The beach is isolated, buried in the bush and has a real holiday feel to it. It's one of those places where you can only hear the waves pounding, the birds chirping and the leaves rustling.

The village sits between the beach and the bush of Brisbane Water National Park.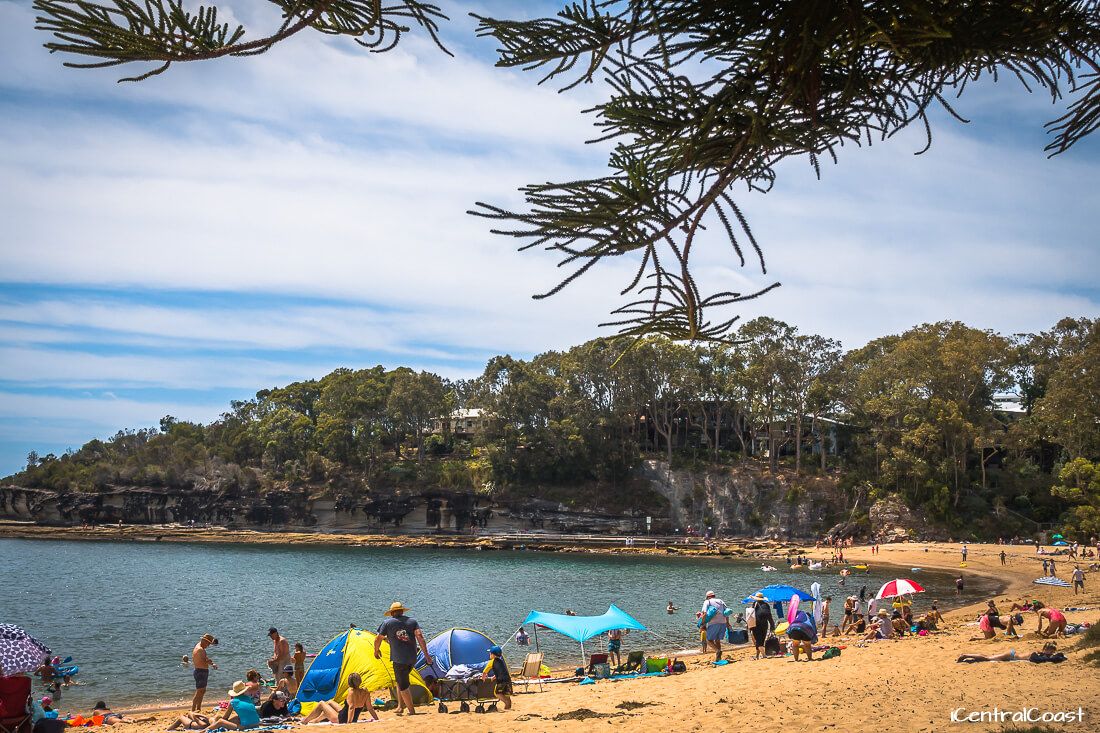 It's a great place to spend the day if you're looking to relax on a stretch of sand away from everything. You don't need to drive far from Sydney to get here.
Besides swimming, there are nice walks you can do and stunning lookouts to visit.
You can find all this information on this page.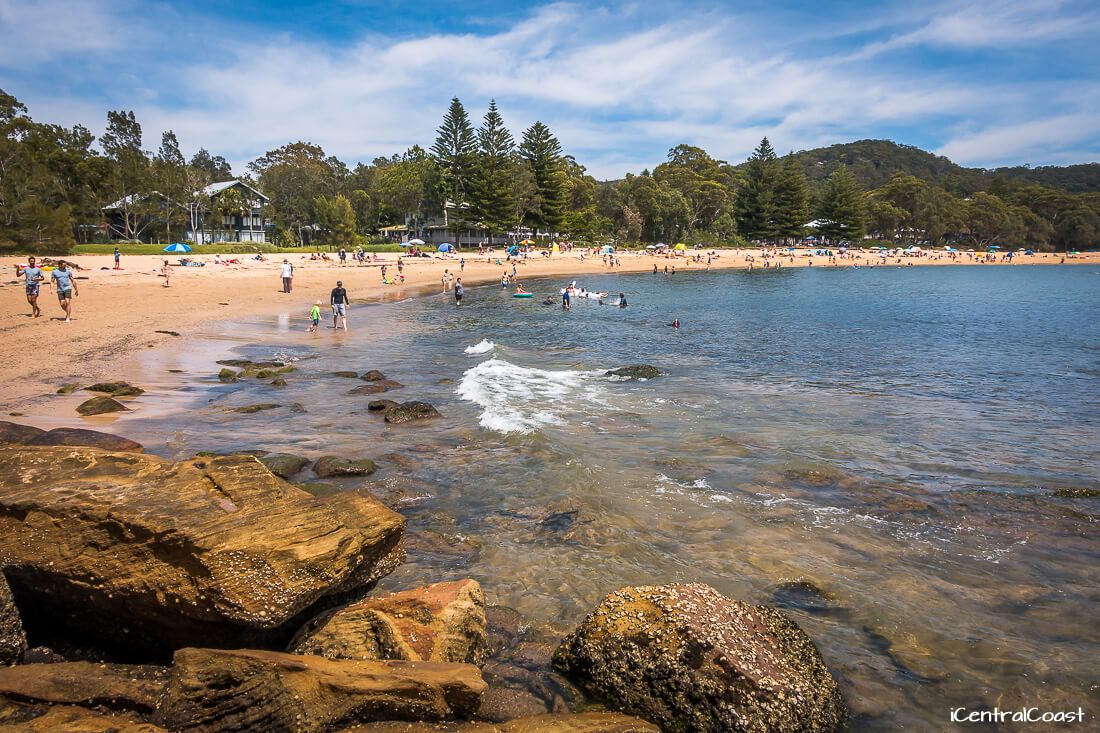 Pearl Beach is beautiful and relaxing.
There's no lifeguard patrol, but families swim near the southern end of the beach. The water is calm and it's an easy stroll to picnic spots, toilets, cafe, shop and playground.
It was one of our favourite beaches when our kids were younger.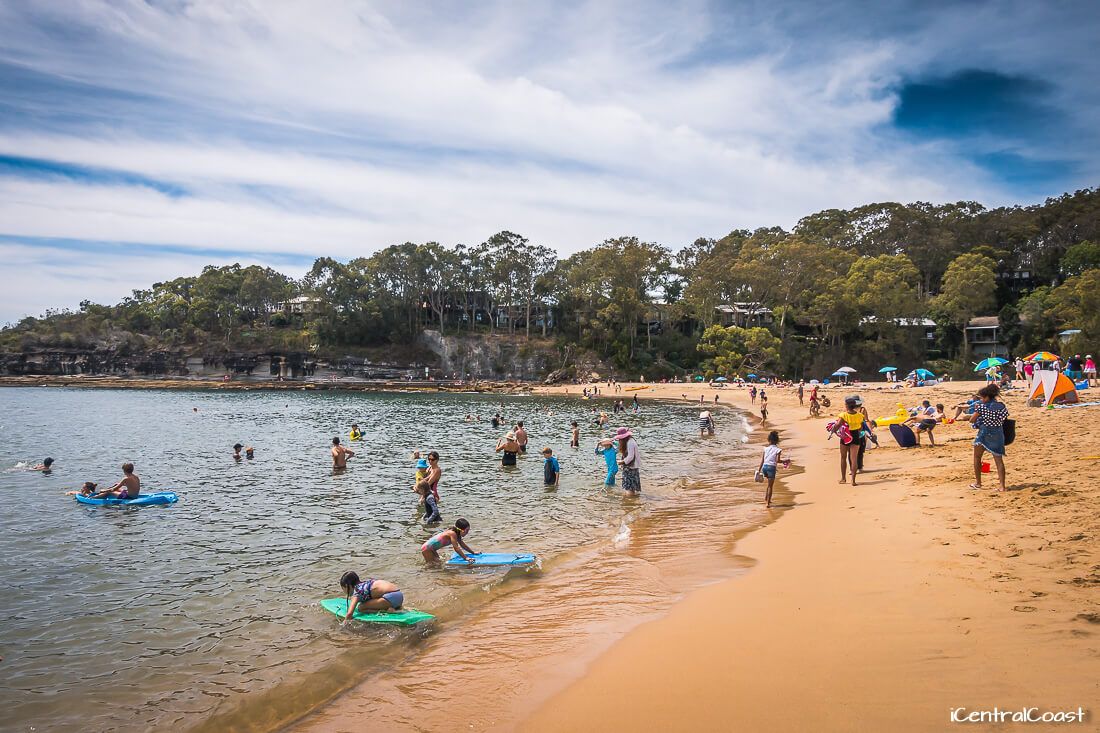 The northern side of the beach is unsafe for swimming, so you won't see many beach-goers there.
There's also an ocean pool...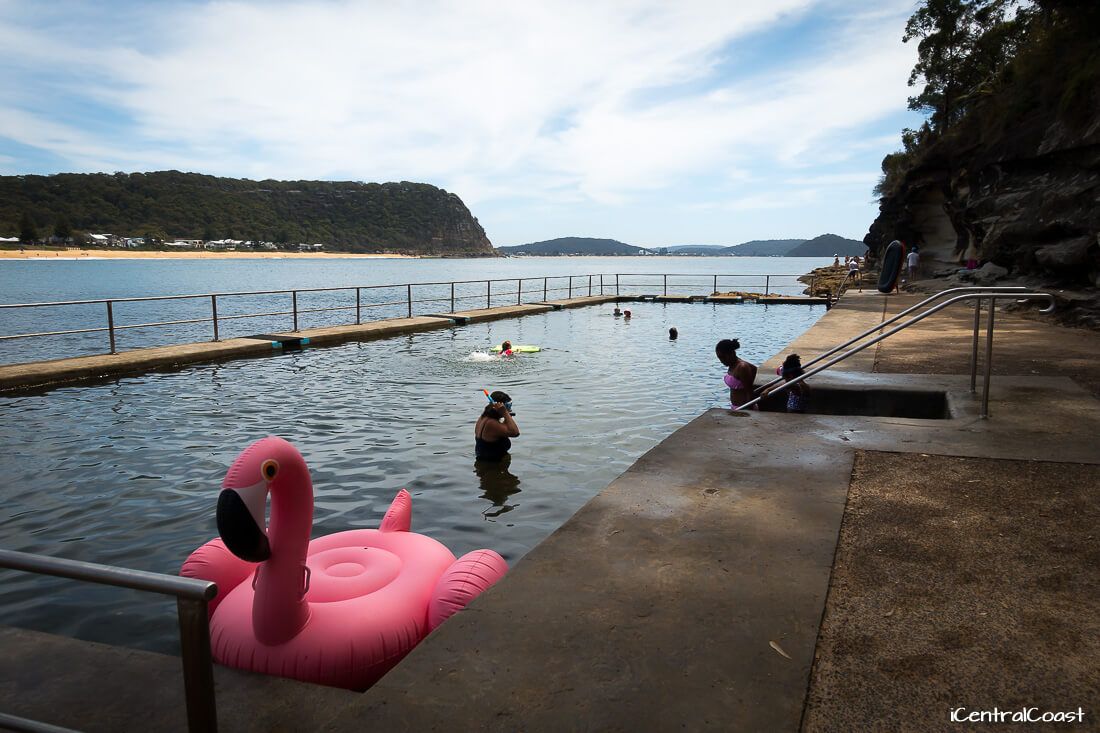 Kids can play in the playground before or after the beach...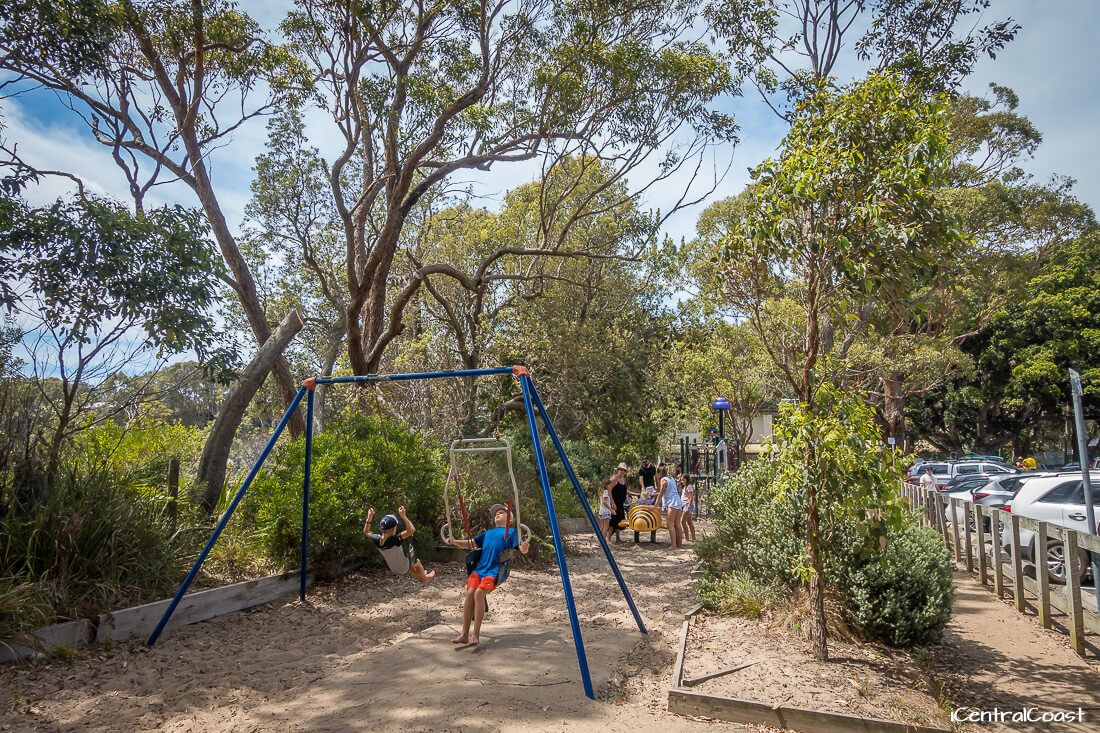 If you have time to spare, there are great walks you can do from Pearl Beach...

Stroll around the pathways at Crommelin Native Arboretum. It's relaxing and you can see different types of vegetation:
Rare Burrawang scrubby woodland
Riparian zone with rainforest species
Ancient grass trees
Wetland area
Endangered swamp community
Crommelin Native Arboretum
There are interpretive boards with information about the vegetation and habitat. It's a nice place to chill out and have a picnic with the family.
Located beside the small carpark near the end of Crystal Avenue, about 1 km from the beach. Set aside about 20 minutes. Free to visit.
Paul Landa Reserve is another nice place to head to and and chill out.  Sit on the rock platform and enjoy the view of the ocean and Lion Island.
Located at the end of Green Point Rd, 10 minutes' walk from the beach.
If you'd like a workout, Pearl Beach to Patonga Walk is a popular hike over a hill.
The first section goes up steadily along a trail. The second section descends steeply along a track. You'll pass Warrah Lookout.
Warrah Lookout alone is worth the walk... the view is amazing.
The walk starts from Crystal Avenue.
Ettalong Lookout is a stunning lookout to visit. 
Ettalong Lookout offers stunning views of Pearl Beach and Umina Beach. (See the first photo at the top of this page.)
To get there, drive along Patonga Dr toward Umina. Before the road starts winding down, watch for this sign on the right side of the road: "Mt Ettalong Lookout".
There's a carpark beside a water tower. The walk to get there takes 10 minutes.
Opera in The Arboretum is a popular event for opera lovers. It's held in March on the grounds of Crommelin Native Arboretum. 
Where to Stay
Most visitors in Pearl Beach stay in a holiday rental. You can search on a website such as Stayz or Airbnb.
Haven't used Airbnb before?
Use our unique Airbnb referral link and receive from $20 to $70 discount on your first stay.
The coupon amount depends on the total cost of your stay, which must be at least $400. (To get the max discount of $70, the total cost of your stay would have to be over $1,400.)
Click here to get your Airbnb coupon.
You just have to register with your name and email address, and your coupon will be automatically applied to your first booking.
Getting to Pearl Beach NSW
Located 90 minutes north of Sydney via the M1. Follow the directions on Google Map.