Forresters Beach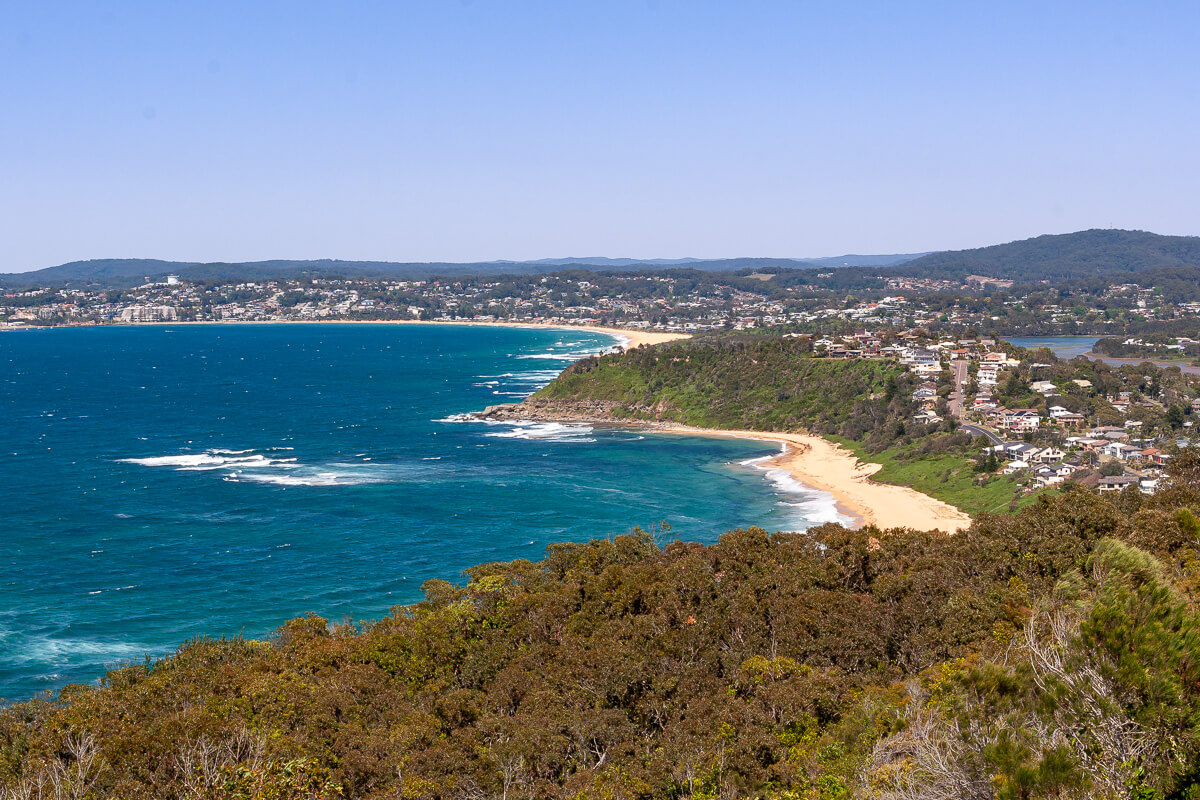 Forresters Beach is a tranquil beach on the NSW Central Coast. It's a popular place with surfers, thanks to its big waves and reef breaks. 
The beach is dog-friendly, so enjoy relaxing walks with your furry friend.
The shoreline stretches for 1.5 km and is backed by large houses on vegetated bluffs.
If you're planning on swimming, be careful because there are no lifeguards. Swim at the southern end of the shore if the sea is calm.
There are no cafes or big facilities beside the beach, but toilets are there. 

While the area is mostly residential, you'll find great cafes and boutique shops over the hill, a 10-minute walk away. My favourite gem is the Brown Sugar Bakery.

If you're holidaying here for a few days, discover cool things to do and places to eat and stay.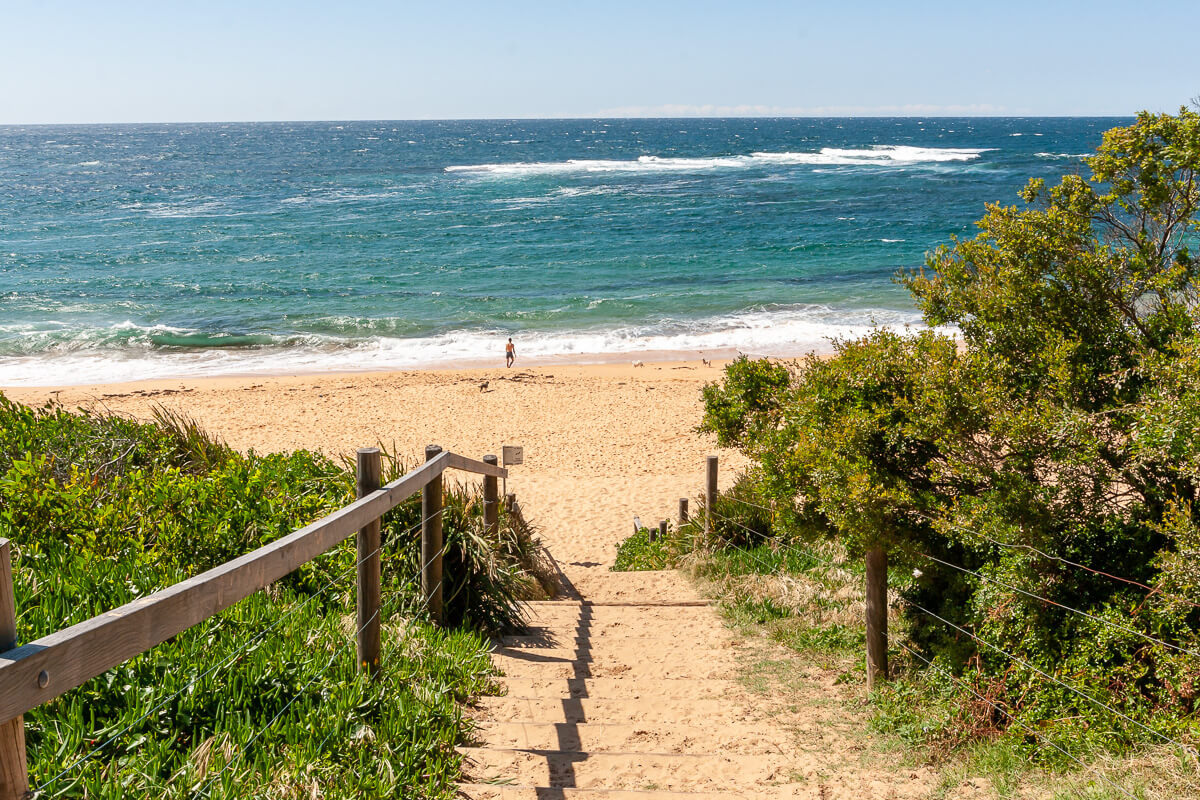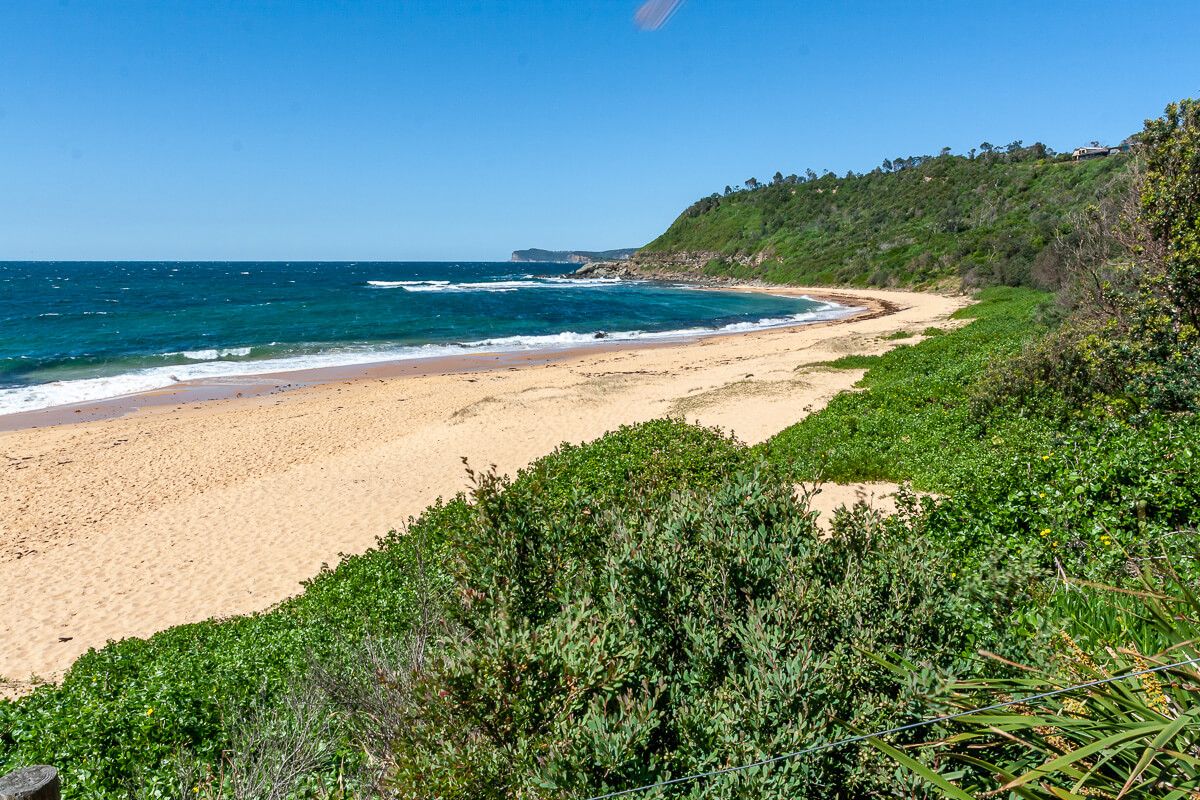 This post contains affiliate links. For more information, see my disclosures here. 

Things To Do Around Forresters Beach
Have a picnic at the lookout that overlooks Forresters Beach and enjoy outstanding views of the seashore. There's a large grassy area. To get to the lookout, follow Cromarty Hill Rd to the small car park at the end.
Have a stroll through the nature reserve that leads down to the secluded Spoon Bay. Explore the rock pools and walk along the long stretch of sand toward Wamberal Beach. The track begins at the end of Spoon Bay Rd. 
Take a short drive to the charming Long Jetty, where you can enjoy breathtaking sunsets and a delightful stroll along the lakeside path.
Visit the cosmopolitan town of Terrigal, a 10-minute drive south of Forresters Beach. The town boasts many shops, restaurants and bars, making it the perfect place for lively nightlife.
Hike the coastal path to Crackneck Lookout (1.5 km) for outstanding ocean views. It's a top whale-watching spot. The path is a bit hilly but well-maintained.
>> Find other attractions on the Central Coast here
Locals' Favourite Cafes and Restaurants
Brown Sugar Bakery ($) is the place to go for sourdough bread. They also make incredible pies, sausage rolls, Danish, croissants, slices, tarts and buns. Plus their coffee is delicious and they open at 5:30 am! 15 Forresters Beach Rd.
Drift Coffee Kazbah ($) is a hole-in-the-wall cafe where locals enjoy their morning coffee. Open from 6 am during the week and 7 am on weekends. 15-17 Forresters Beach Rd.
Di Matteo ($$) offers Italian food in a pleasant atmosphere. They make delicious coffees and a variety of pizza and linguini dishes. Open daily from 6:30 am for breakfast and lunch and from Thu to Sat for dinners. 27 Forresters Beach Rd.
The Gilded Anchor ($$) is a cocktail bar and restaurant that offers modern Pacific cuisine in a chilled family atmosphere. Enjoy outstanding food quality and cocktails. Opens for dinner from 5 pm from Tue to Sat and for lunch on Sat. 960 Central Coast Hwy.
Where to Shop in Forresters Beach
Drift Home and Living sells vintage and global antique one-off furniture and homewares. Pieces originate from other countries, like India, China, Morocco and Africa. 15 Forresters Beach Rd.
Where to Stay in Forresters Beach
The Quarters Forresters Beach is a well-liked accommodation here because of its luxurious feel, proximity to the beach and great amenities: a pool, spa and on-site restaurant. 
Other accommodation options include holiday rentals, which you can find on sites like Airbnb or Stayz.