The 10 Best Things to Do in Norah Head
Norah Head is a tranquil coastal town on the Central Coast, New South Wales, Australia.
The town is known for its lighthouse, great surfing and expansive ocean views. 
The lighthouse is a guiding beacon for ships navigating the coastal waters. It's the area's number one attraction.
You'll find beautiful beaches close by, great for fishing, swimming, and surfing. Wyrrabalong National Park also has enjoyable nature walks.
Find out below about this neighbourhood and the best things to do during your visit.
This post contains affiliate links. For more information, see my disclosures here. 

Origin of the Name 

Norah Head was named after Bungaree, a prominent Aboriginal leader. The town was first called 'Bungaree's Norah'. 'Norah' originates from the Aboriginal term 'ngurra,' which means 'place of belonging.' Over time, the town's name changed to 'Norah Head.'
Glimpse of Norah Head History

During the 1830s, the cedar industry played a vital role in the area's history.
A farmer named George Bloodsworth built a jetty at Cabbage Tree Harbour to send cedar logs to Sydney. The town then bustled with timber-related activities.
Around the early 1900s, dangerous coastal waters caused many shipwrecks. This led to the building of the Norah Head Lighthouse, which was finished in 1903. Today, it's still vital for guiding ships safely along the coast. 
Now, it has become a favourite spot for tourists and locals to unwind by the sea.
Things to Do in Norah Head
1. Explore the Norah Head Lighthouse
Make sure to visit the Norah Head Lighthouse during your holiday. 
This iconic landmark offers a glimpse into the area's rich maritime history. 
Guided tours are available. Knowledgeable guides walk you through the history of the lighthouse. They take you to the top to enjoy breathtaking coastal views. 
Also, enjoy a leisurely walk around the grounds and take in the scenery. 
2. Swim and Surf at Soldiers Beach

Soldiers Beach is the most popular beach around. Not only it's a stunning stretch of sand, but the conditions are ideal for swimming and surfing. Lifeguards patrol the water from the September school holidays through to April. 
The shore is sheltered from the prevailing winds in summer, so it stays comfortable. 
Enjoy soaking up the sun or riding the waves.
3. Cool Off at Norah Head's Rockpool with the Kids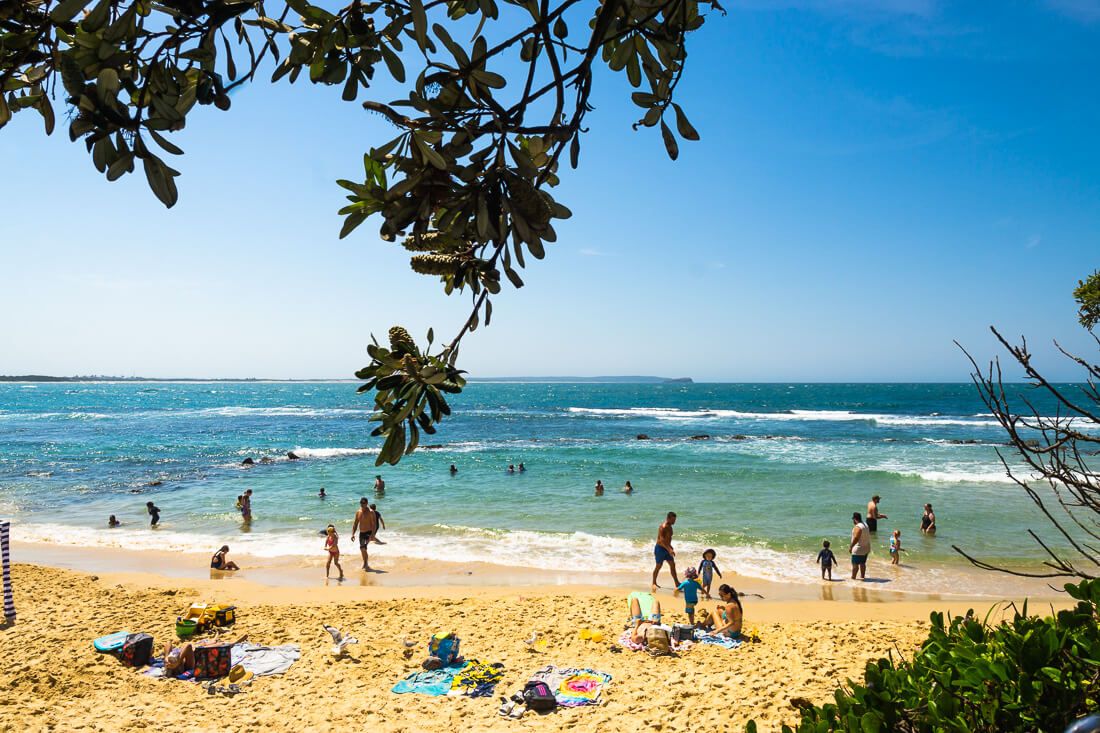 Have young children? 
Enjoy some splashing and paddling fun at the delightful Norah Head Rockpool. It's located in Cabbage Tree Harbour. 
The rockpool is usually safe for young children, depending on the tides. The water is shallow and the natural rock formation keeps the pool safe from big waves. 
Plus, you've got bathrooms right there.
If you want more options, the adjacent harbour is also a calm beach for family swimming.
4. Chill at Cabbage Tree Harbour
Besides Soldiers Beach, you can have some water fun at Cabbage Tree Bay. It's a sheltered bay popular with families right next to a boat ramp and the Rockpool.
Take your shelter and let the kids burn off their energy.

A cafe and toilet are close by.

Located at the end of Bald St.
5. Enjoy Nature on the Norah Head Loop Walk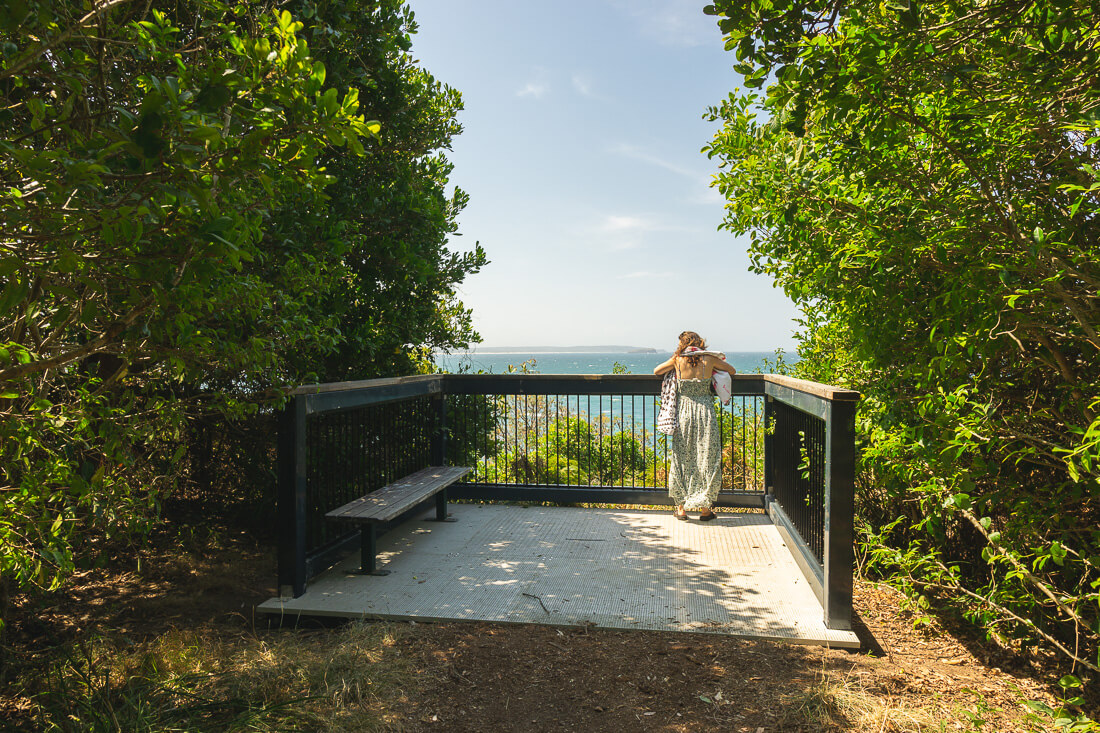 Discover the area's beauty with a relaxing and scenic loop walk. 
You can either start from the lighthouse or the Rockpool. The walk follows the coast and continues along the nature trail.  
While walking, you can explore the lighthouse, swim at Cabbage Tree Bay and grab a bite at Norah Head Beach Haus.  
Allow 30-60 minutes.
6. Explore Nearby Beaches

There are lots of picturesque beaches nearby:
Jenny Dixon Beach is 1 km to the north. It's a small, quiet spot with steep stairs leading down to it.
Hargraves Beach, a bit further north, is patrolled and dog-friendly.
Keep heading north, and you reach Lakes Beach, Budgewoi Beach, and Birdie Beach. You'll find seclusion there.
Going south of Norah Head, discover more pristine and quiet stretches of sand like Pelican Beach and Tuggerah Beach.
The Entrance North Beach also has lifeguards on duty.
7. Go Whale Watching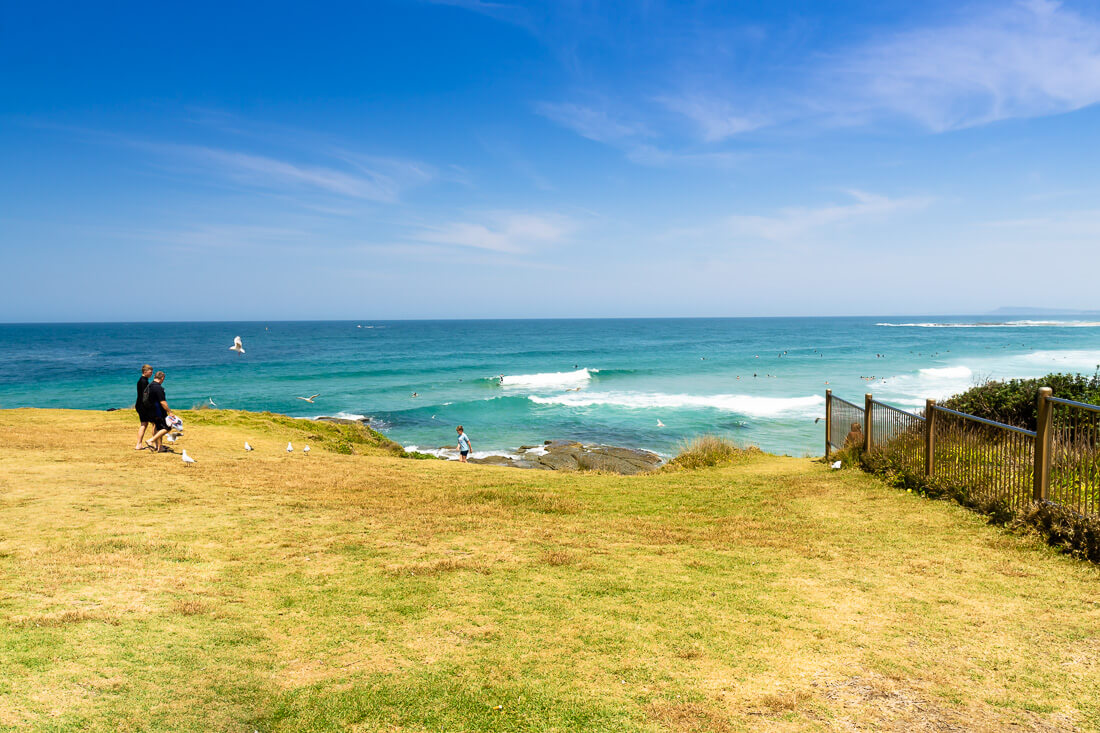 From May to November, majestic humpback whales visit our shores. 
Norah Head Lighthouse is the best spot to watch whales. The elevated position and expansive ocean views provide an excellent vantage point. 
There are also excellent views at the lookouts along the nature walk and the headland north of Soldiers Beach. 
8. Celebrate at the Lighthouse Festival

The Lighthouse Festival offers awesome live music, gourmet food, boutique wine, and craft beer. The festival happens against the stunning backdrop of the iconic Norah Head Lighthouse.
With a fantastic music lineup, this festival promises an unforgettable experience.
This event is 18+ and is held once a year.
9. Cast Your Line: Fishing in Norah Head
Love fishing? You're in for a great time. 
Norah Head offers some of the best fishing spots on the Central Coast. 
To fish offshore, use the boat ramp at Cabbage Tree Bay. 
If you like rock fishing, the rock platform below the lighthouse is a famous fishing spot. Species include tailor, salmon and kingfish. 
Other popular fishing spots are Pelican Point and the rock platforms between here and Soldiers Point. 
10. Bushwalk the Lillypilly Loop and Trail Red Gum Trails

While holidaying here, immerse yourself in the beauty of Wyrrabalong National Park. 
If you like bushwalking, there are two short and easy walking trails a 5-minute drive from town. 
The Lillypilly loop trail winds through cabbage tree palms, tuckeroos and other picturesque trees. The Red Gum trail contains majestic Sydney red gums- the largest remaining stand in the region. 
Find directions to the Lillipilly Loop and Red Gum trails on Google Maps. 

Where to Eat in Norah Head
The place has a few excellent cafes and dinner options like wood-fired pizza and Australian dining. Here are the local favourites:

The Norah Head Beach Haus is well located near the rockpool and the lighthouse. It's the ideal place to grab a bite or coffee. The chill atmosphere makes it perfect for a meal or a quick snack while exploring the coastal area. 8 Bush St.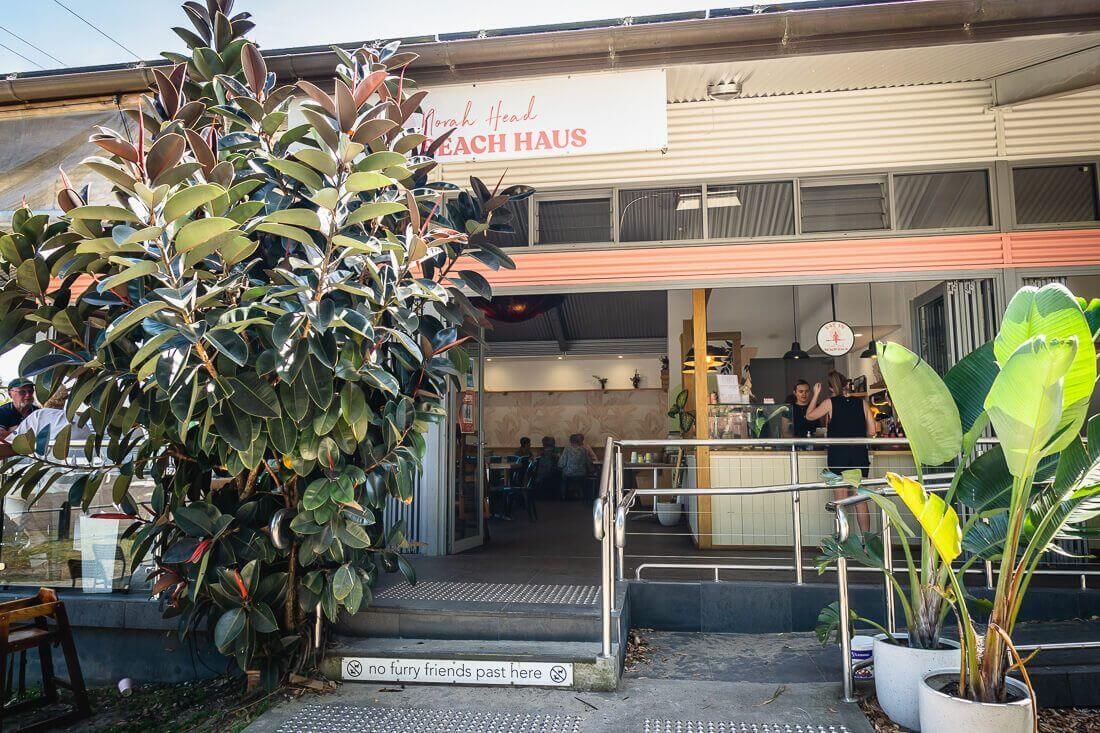 The Island Cafe offers delicious food, generous portions and excellent coffees. The staff is friendly and the atmosphere is cosy. It's a perfect spot to enjoy a meal with friends and family. And you can also bring your furry friend along. 69 Bungary Rd. 
For the best takeaway with incredible views, head to Surfside Snax. This cafe sits right on the headland above Soldiers Beach, offering mesmerising ocean views. Watch surfers ride the waves and keep an eye out for passing whales. It's a fantastic spot! Ted Rafferty Cycleway.
Located at Soldiers Beach Surf Club, The Kraken Kiosk offers tasty burgers and hot chips. Enjoy outstanding coastal views with your meal. 101 Soldiers Point Dr.
For dinner: 
Johnny Tapas, a woodfire pizza and tapas restaurant, offers an exceptional dining experience. You'll eat excellent and flavoursome food and drink delicious cocktails. Johnny Tapas is also kid-friendly. Opens Wed to Sun. 7 Mitchell St. 
Shorethyme Restaurant is a fine modern Australian restaurant. It offers exquisite food and a great atmosphere. Locals Night is on Thu and you can get a three-course meal for $55.00. Opens from Wed to Sat. 9 Mitchell St.
Where to Stay in Norah Head
You have three options for staying in town (plus another option if you don't mind staying a few minutes away).
Rent a holiday accommodation if you'd like to stay in a 'home away from home'. 
Stay at Norah Head Holiday Park. There are caravan and camping sites, as well as self-contained cabins near Soldiers Beach. The kids are sure to like the swimming pool and jumping pillow.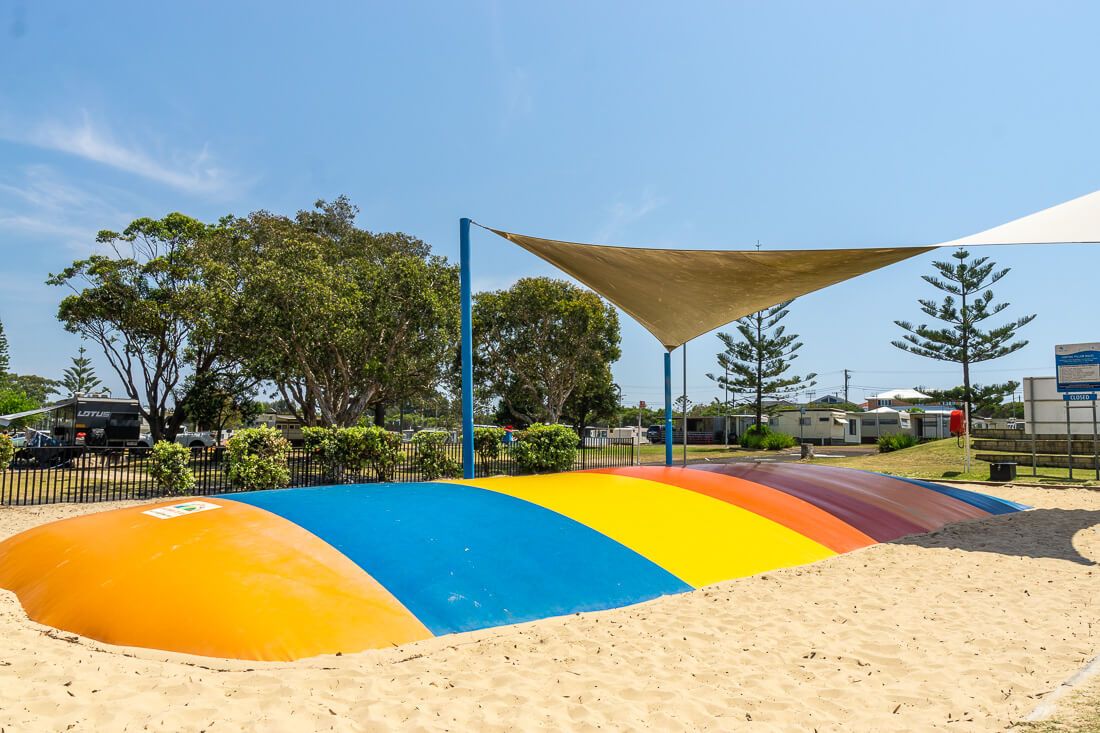 For a special occasion or an upmarket experience, spend a few nights in one of the heritage-listed Lighthouse Cottages. 
If you'd like to stay in a resort with a golf course and are okay with a 10-minute drive from Norah Head, consider Pullman Magenta Shores Resort. It offers direct beach access, sports facilities, and spacious rooms.
How to Get to Norah Head
Located 90 minutes from Sydney and 60 minutes from Newcastle.
From Sydney, follow the M1 toward Newcastle and take the Sparks Road exit.
From Newcastle, follow Pacific Highway.
Check the directions to Norah Head on Google Maps