Tallow Beach on the Central Coast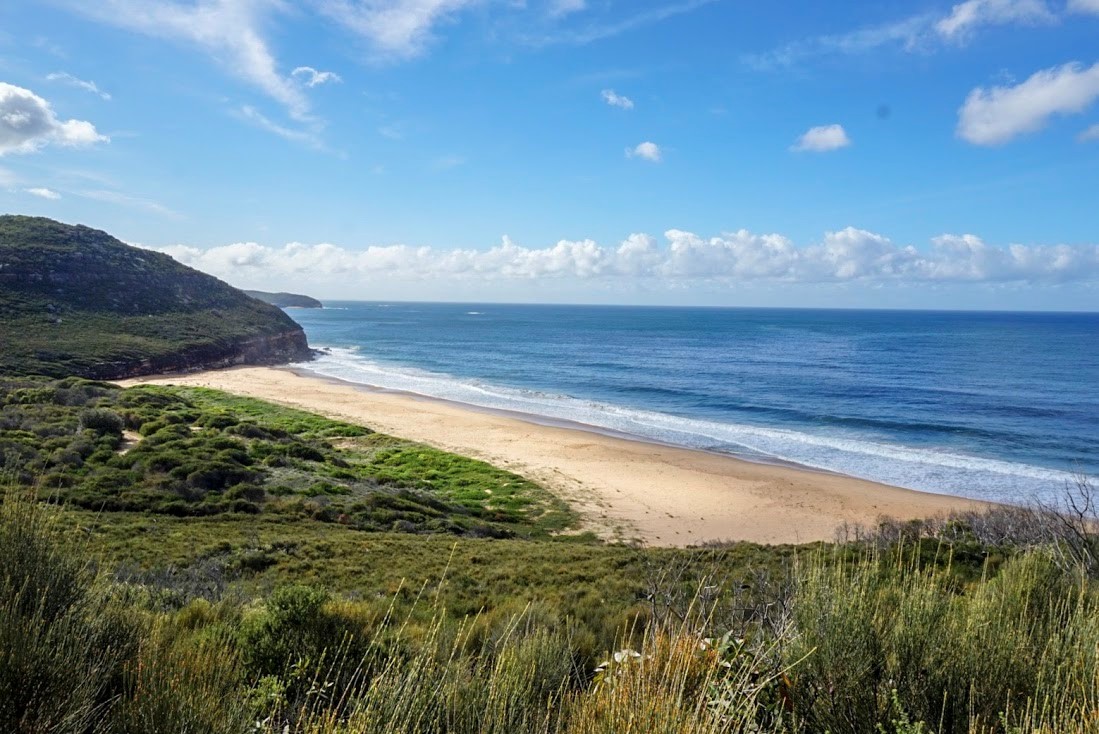 Tallow beach is one of the lesser known beaches along the Central Coast. It's a 400-metre-long hidden gem in Bouddi National Park.
Set between two headlands, it boasts a remote-like camping ground with the perk of having a secluded beach on its doorstep. Perfect for family holidays and day trips.
People visit to:
Disclaimer: I may receive a small commission from some of the links on this page. 

Picnic and chill
Surf or swim (unpatrolled)
Fish (with license)
Bush walk
Camp
Mountain bike
Whale watch (May-July)
Tallow Beach is an ideal location to visit in all seasons.
Dip your toes and cool off in the hot summers, admire the beauty of nature along the surrounding bush walks in spring and even try and spot humpback whales as they migrate through winter (May-June).
How to get there
Using your Sat Nav, we found that 'Tallow Beach' did not come up with the correct destination, so alternatively type in 'Box Head'. You will go through one of the various entrances to Bouddi National park.
From The Scenic Road, Take a left on to Nukara Avenue and the second right to Hawke Head Drive.
It's advised to drive a 4x4 due to unsealed roads and very uneven surface once through the park entrance. However, we saw 2-wheel drive cars at the carpark so they must have got over the roads successfully.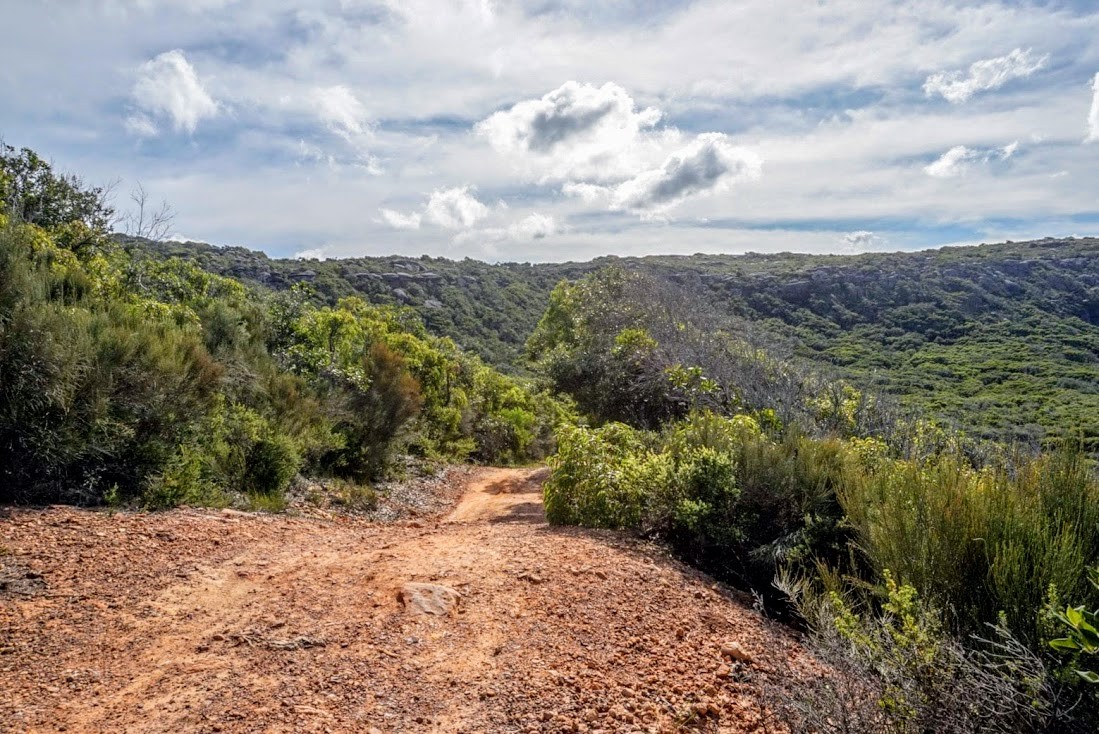 Follow this on to Hawke Head Drive until you reach the small carpark situated at the end.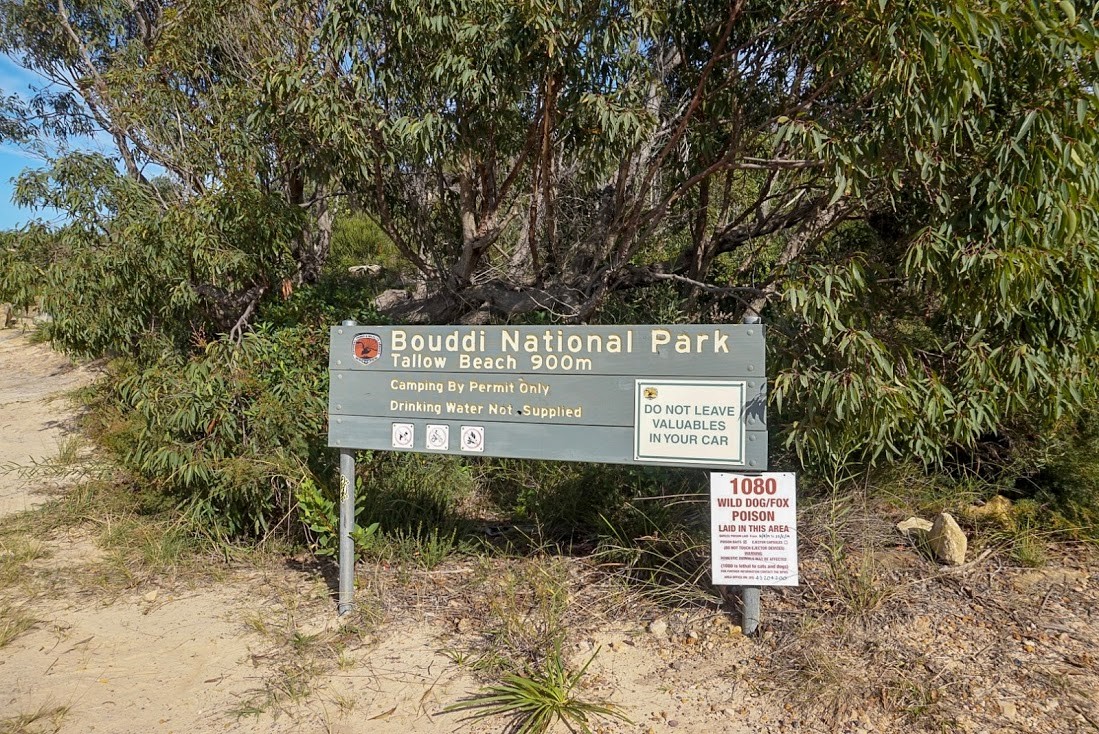 This is the closest car park to Tallow Beach and requires a 900-metre bush walk mainly downhill...keep in mind that it's a very steep climb back up.
It's a gravely fire trail with a moderate difficulty walking track, offering views of lush scenery along the way. This walk is not recommended for the elderly or very young children.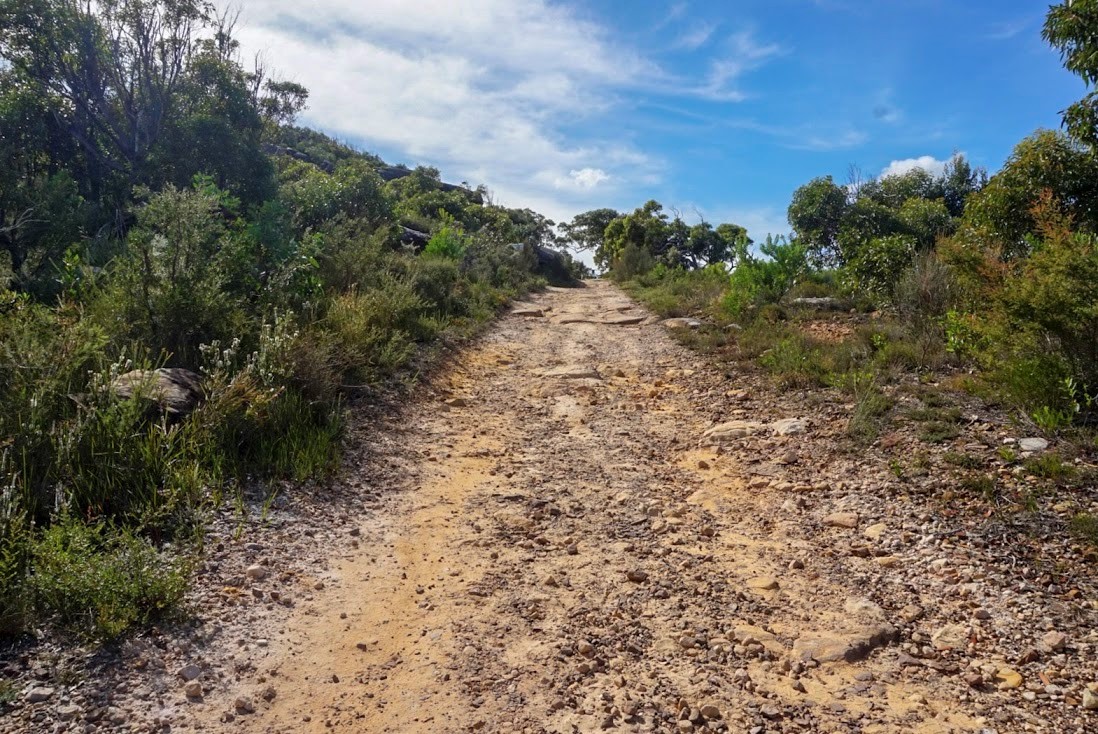 No vehicles are permitted beyond the carpark. It has a locked barrier with various warning signs.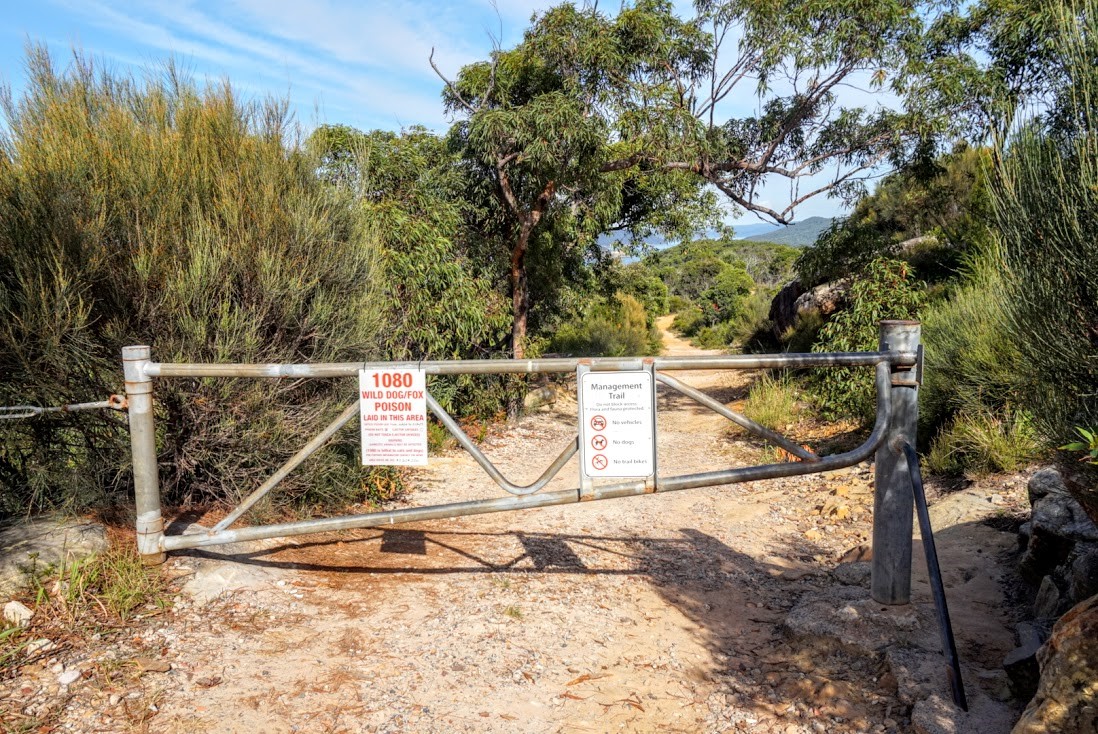 Before you head down, take a look at the beautiful views. The walk down will be worth it for this stunning slice of seclusion.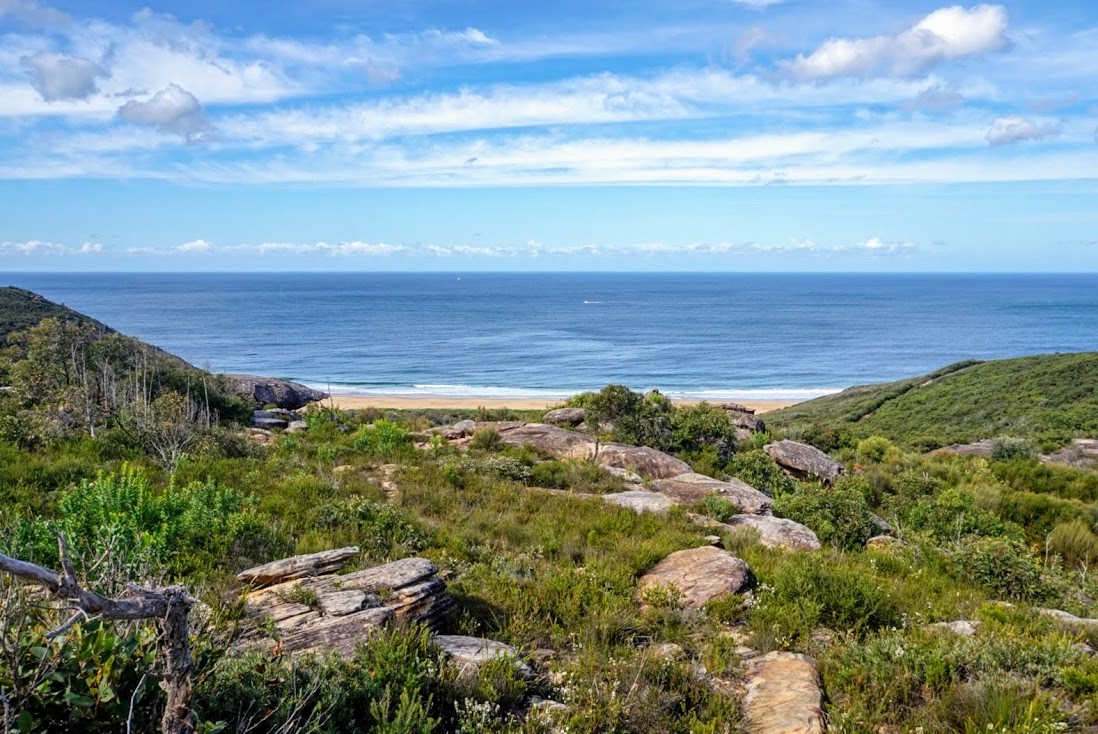 To enter the trail by foot or with a mountain bike you can go around it. Bear this in mind if you plan to camp here as this is the only entrance.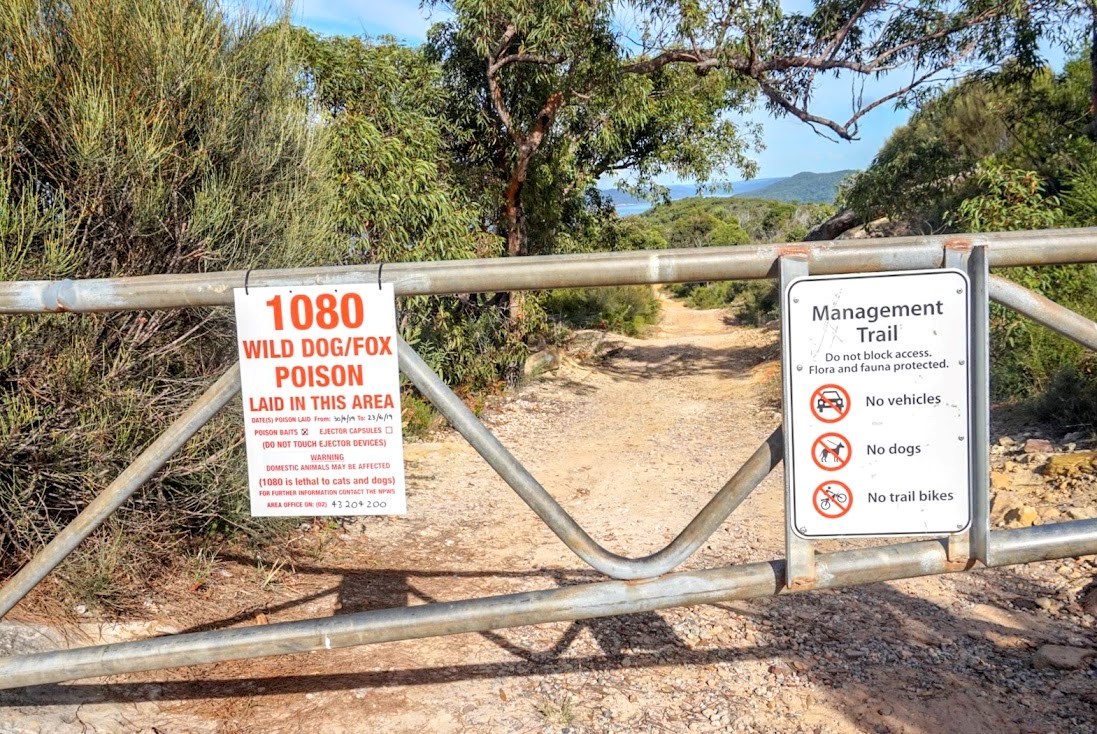 Vehicles, dogs and trail bikes are strictly not permitted beyond this point.
Be advised that poison is laid from the end of May through to the end of June. This is for wild dogs and foxes. 
Follow the walking trail down until you see the sign. Left to the beach and campground, and right to enjoy a bush walk leading to Box Head lookout.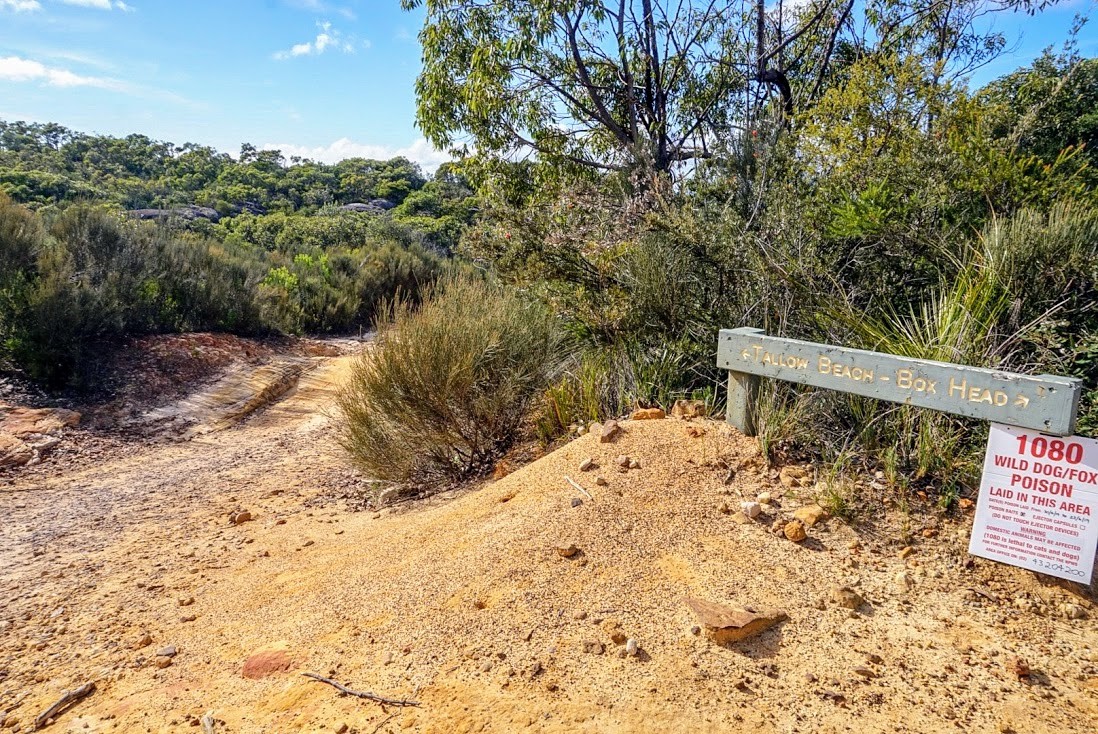 Along the track down to the beach take in the views and admire the unusual rock formations.
If you're feeling adventurous, dust off your mountain bike and enjoy some adrenaline filled fun down the bumpy tracks.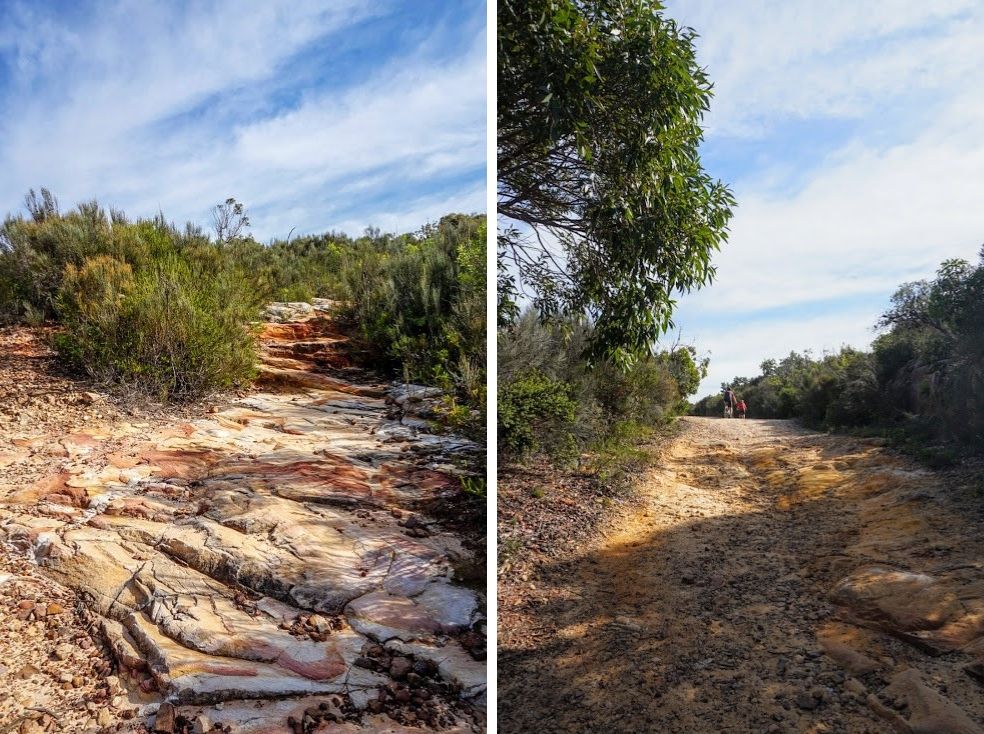 After 10-20 minutes depending on your walking ability or how many times you stop for photos, you will reach the end of the trail.
Your hard work has paid off and you will be greeted by a lush grassy camping area. This is the only area where you can camp near Tallow Beach.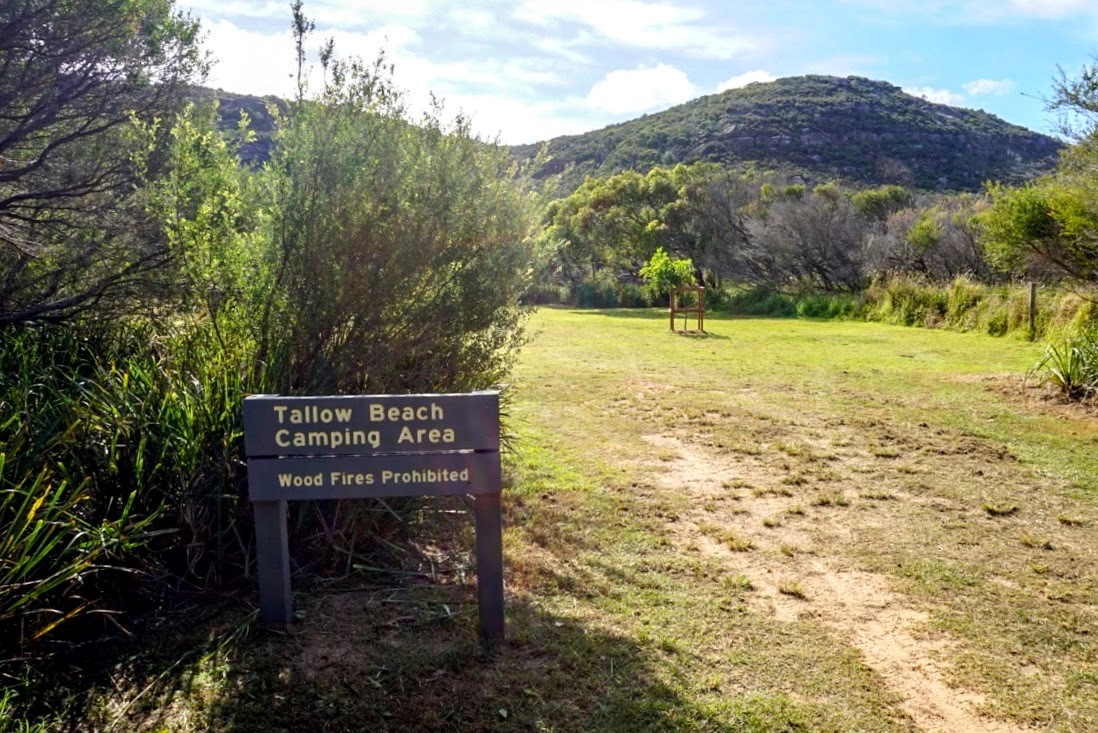 Pitch up your tent and enjoy the scenery.
Or just looking for the beach? Luckily this campsite is seconds from sandy seclusion.
To the right-hand side just before this sign you will see an opening, leading to wooden steps down to the beach.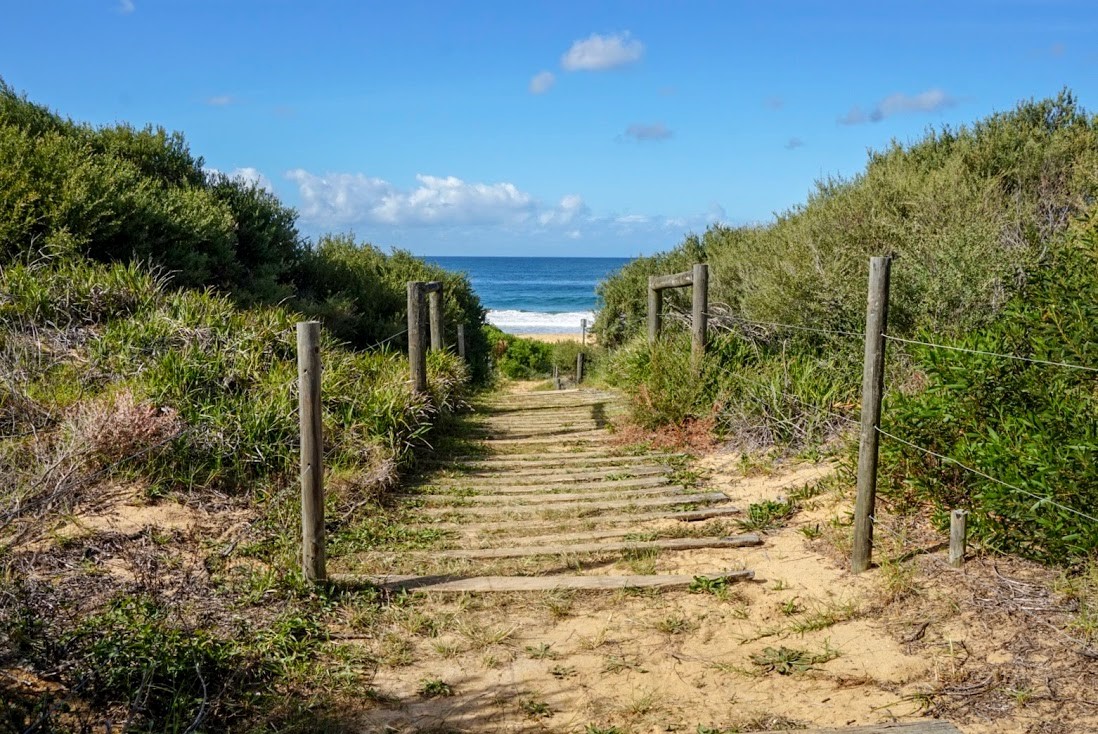 The scenery here is just spectacular. With rocky headlands enclosing the beach, the landscape is a dream for photographers and nature lovers.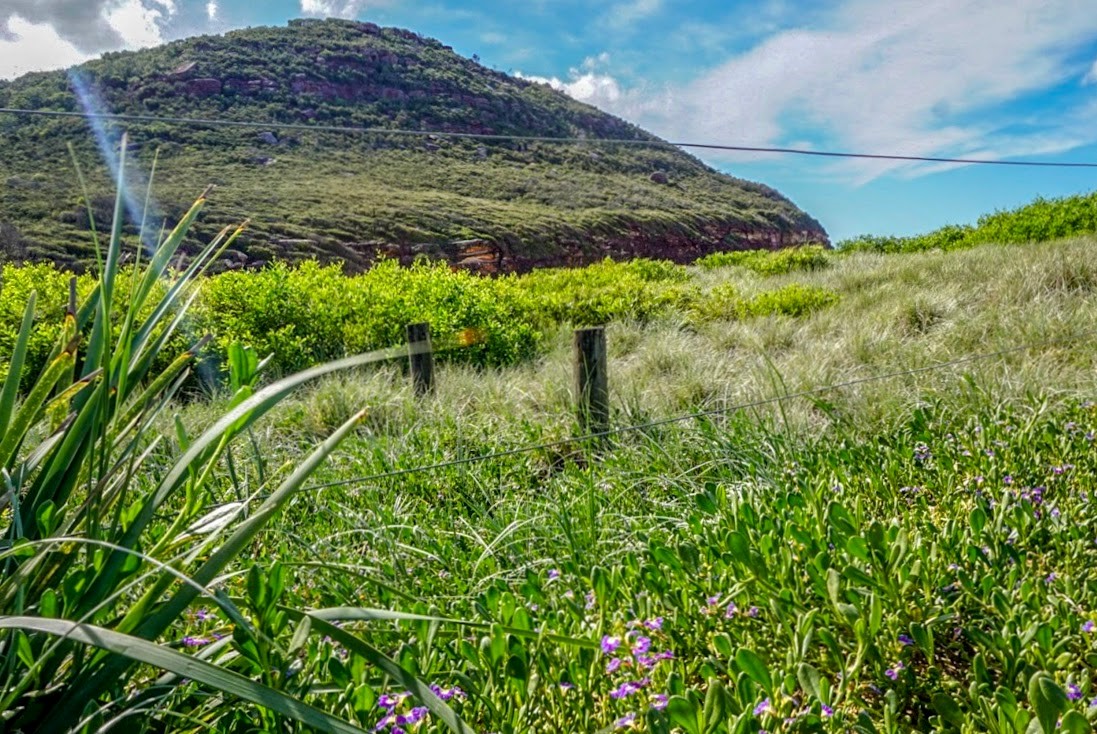 Each side of the beach offers a unique view...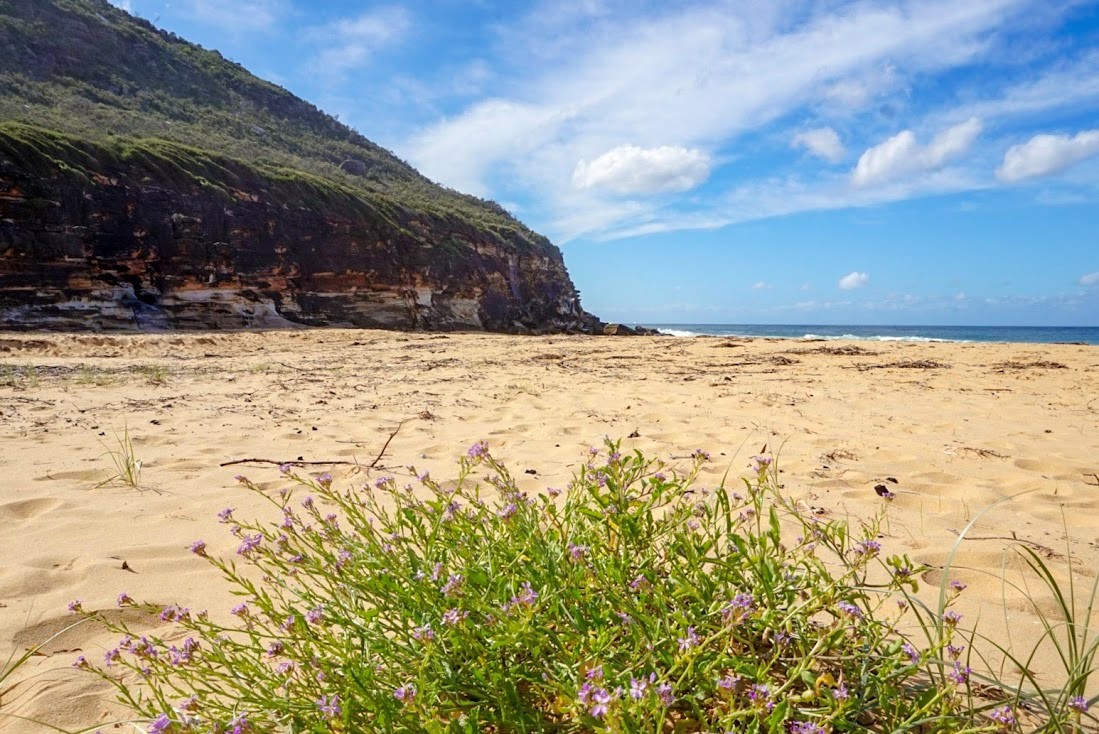 To the left a grassy headland, boarded by pretty flowers and leafy greens.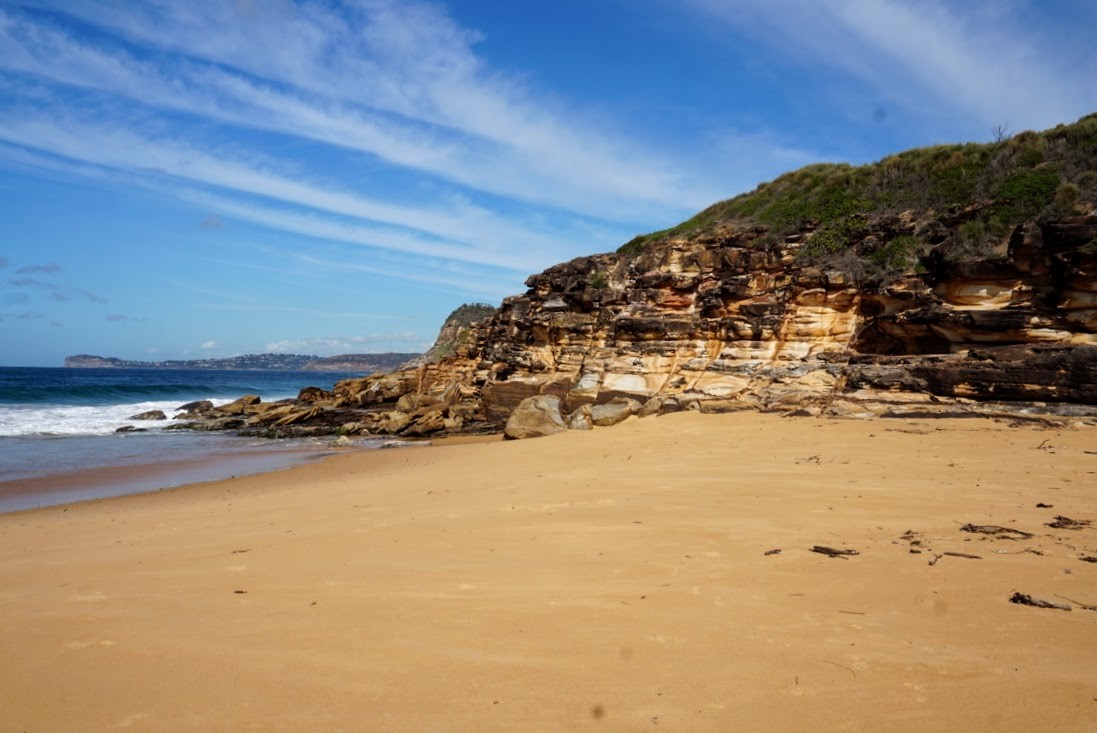 To the right, the vivid rock formations that are what Bouddi National Park is known for. The bright oranges of this layered rock looked beautiful under the bright sun.
This is a very quiet beach. You will more than likely have the place to yourselves. Perfect for a peaceful day or time away with the family.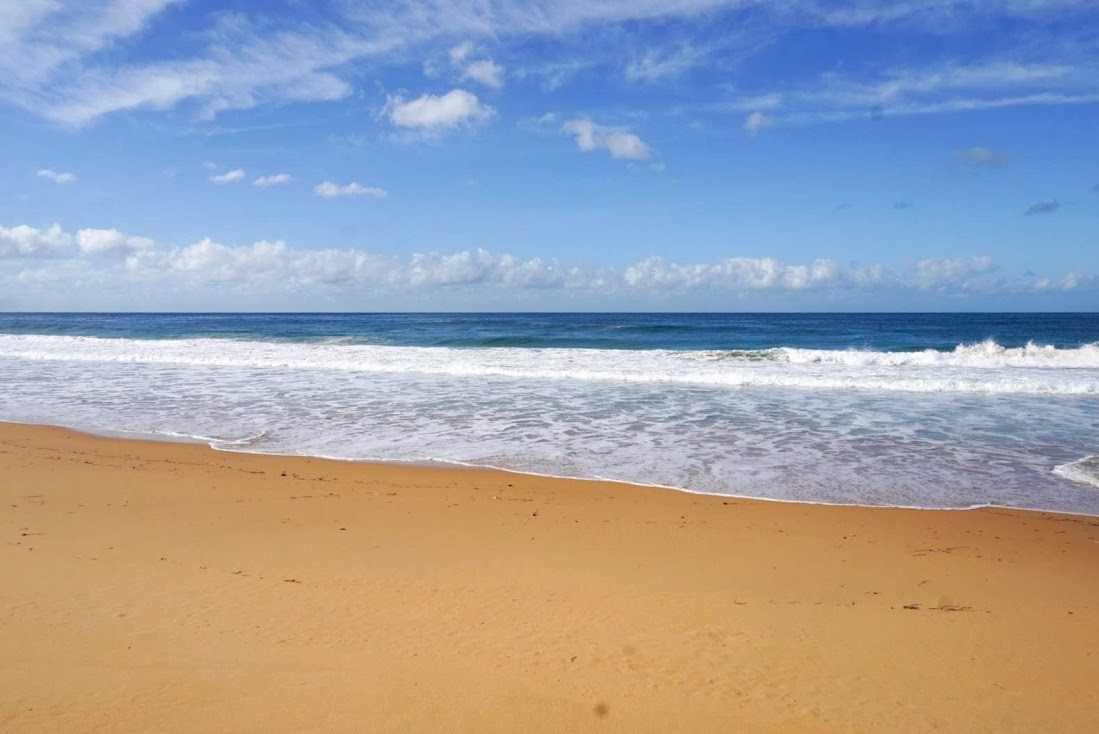 Both times we have visited this beach, we have been the only ones there. Such a great way to explore and take in the scenery.
Rock Formations 
One of the unique sights in Bouddi National Park are the spectacular layered rock formations.
With Tallow Beach being a hidden gem in this park, you can see the magic of nature here.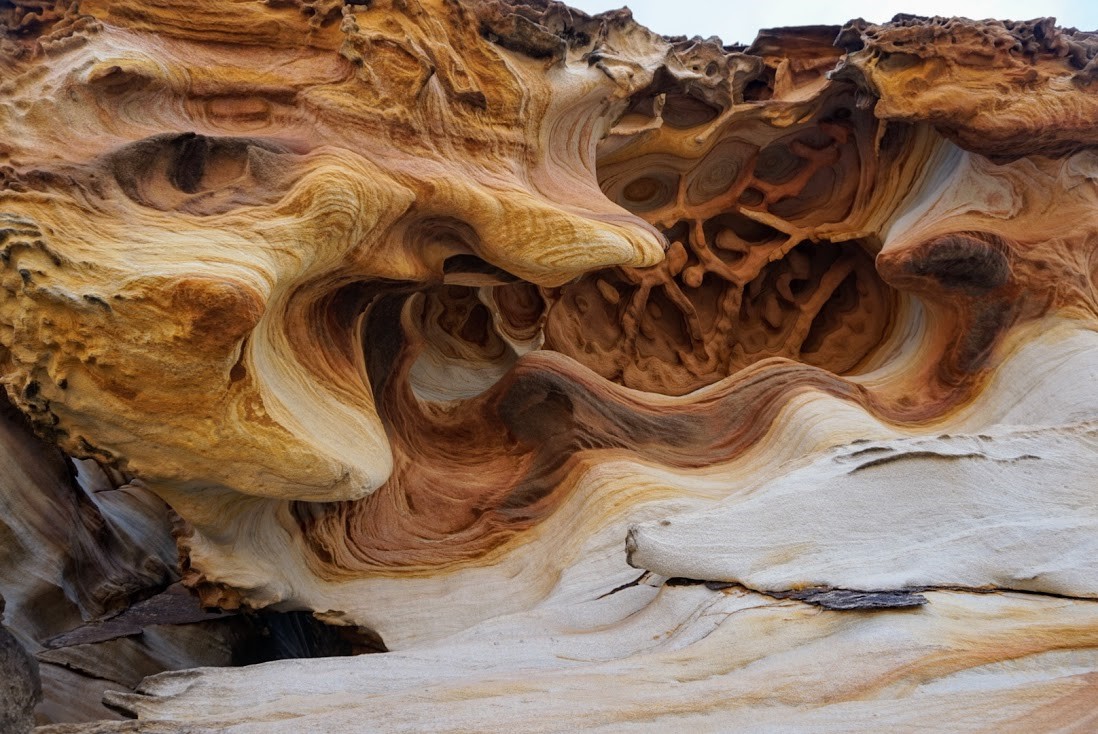 Both rocky headlands that border the beach, offer beautiful colours and designs.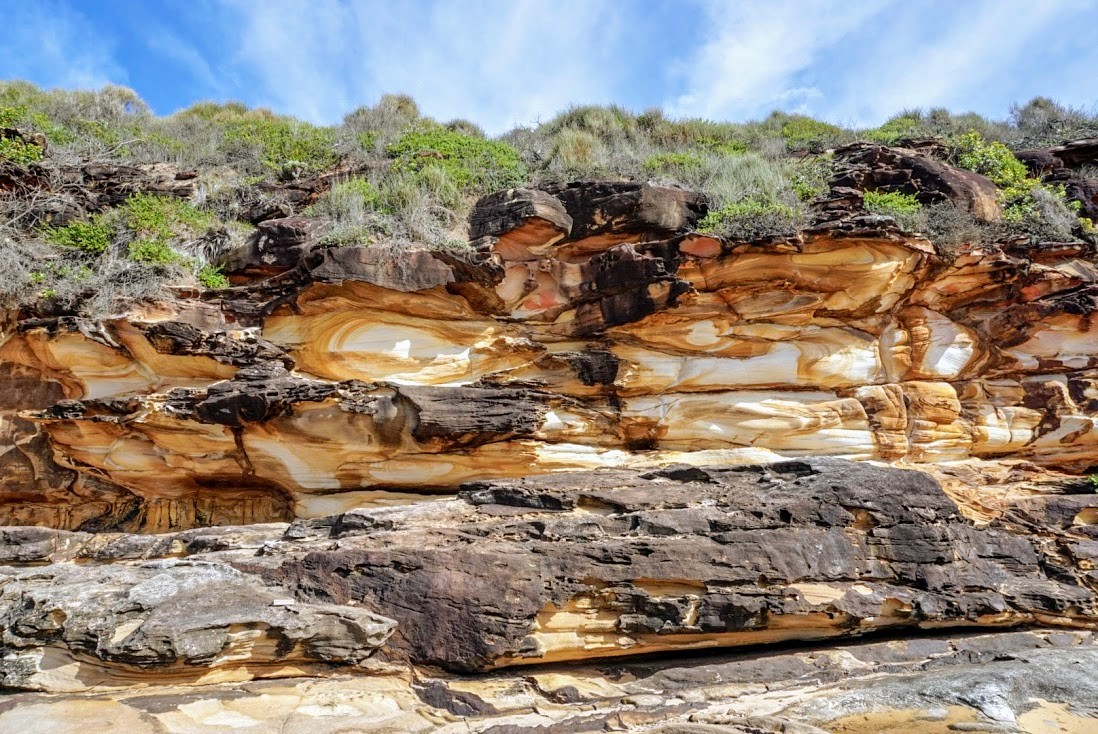 Marvel at the natural beauty of the rocks.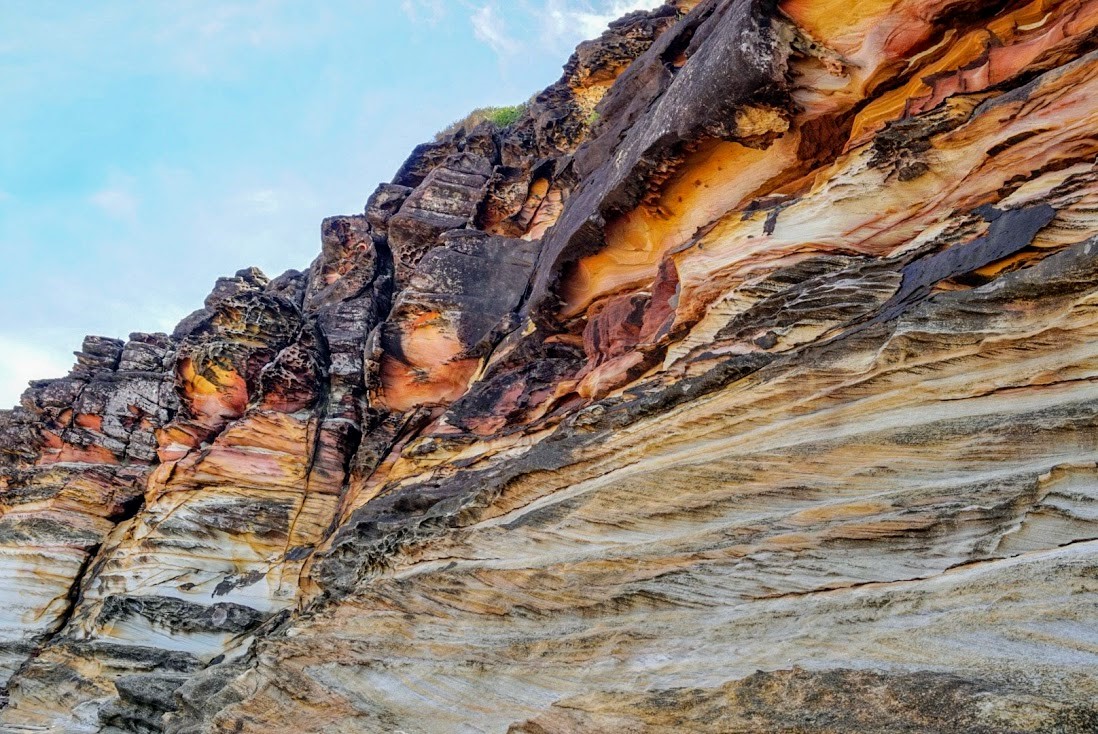 Perfect photo opportunities and moments to remember.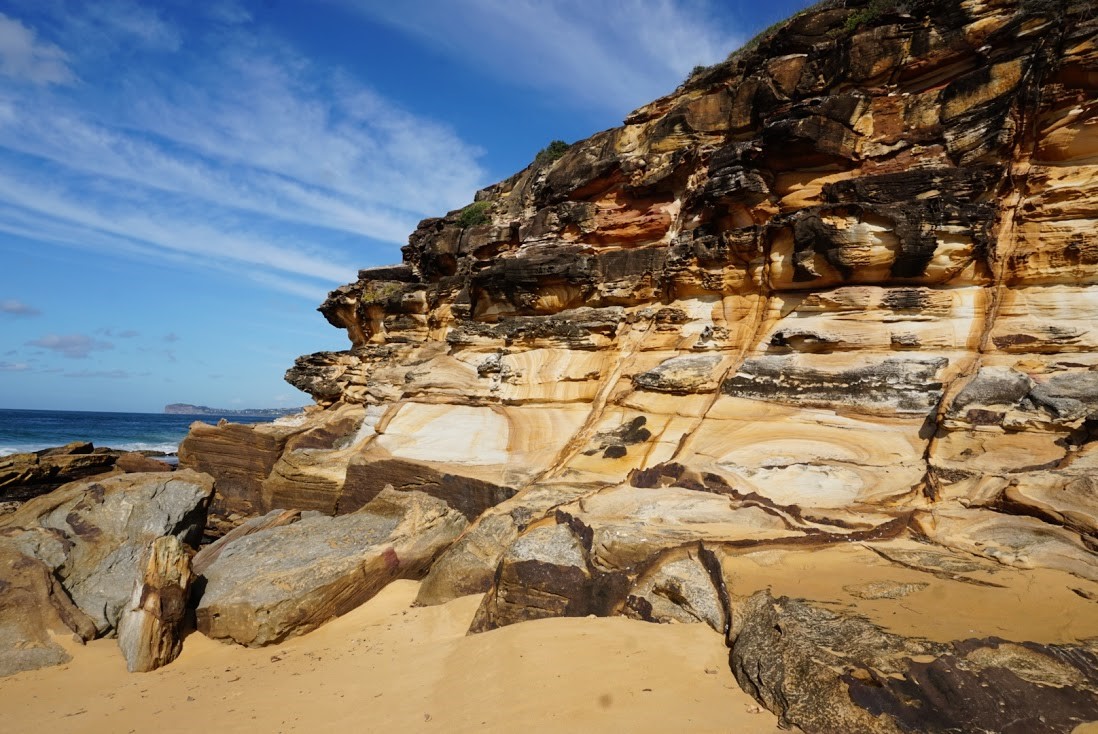 As the tide goes out, it leaves little rocky pools. Ideal for the family to hunt for crabs and admire the beautiful marine plant life.
Camping
A moderately sized flat grassy area right behind the beach. A perfect spot to watch your kids play in the sand while you unwind.
It's an open and unmarked area that can accommodate 6 tents with up to 6 people in each tent or space.
Camping here is by permit only.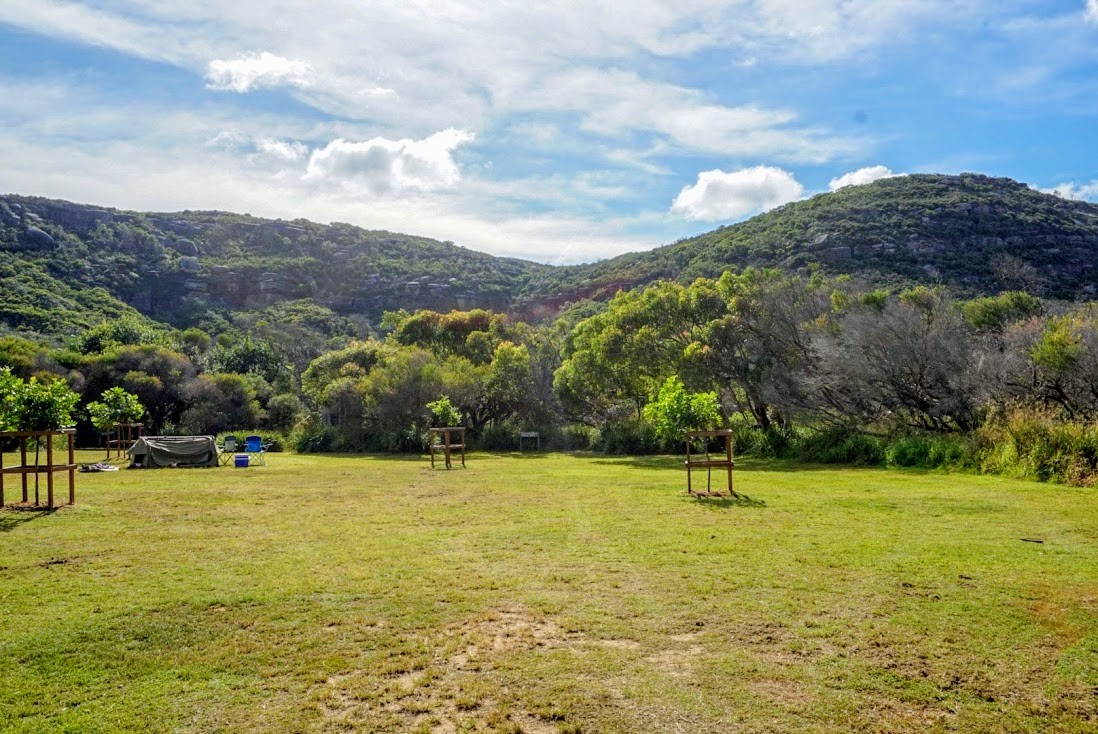 Parking is available 1 kilometre from the camping area. No vehicles are permitted to enter the track down to camp.
Consider how much luggage you bring or maybe even take a wheelbarrow with you to manoeuvre your belongings.
As you walk down the trail a clear sign for the designated camping area will be directly in front of you.
There are areas clearly marked that are prohibited to camp, please look out for these as they come with a $300 fine.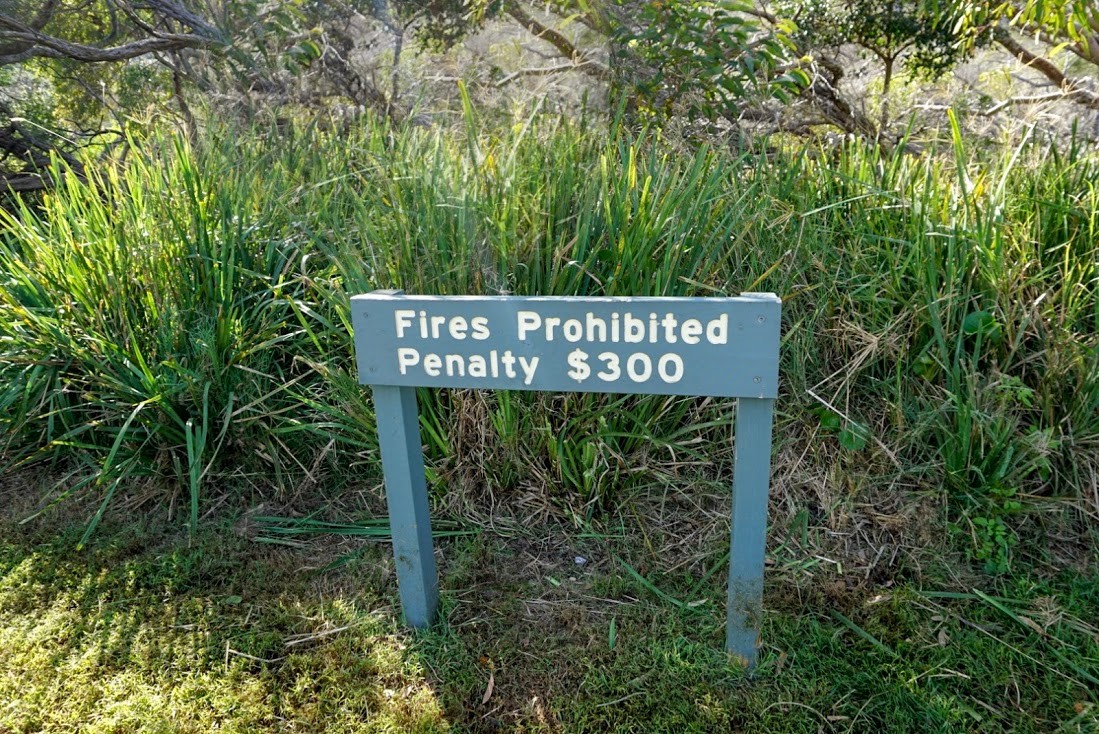 Fires are prohibited throughout the beach and camping area. This is a fuel stove only area. Fires within the camping ground and along the beach are strictly prohibited. As is smoking, following NSW National Park guidelines.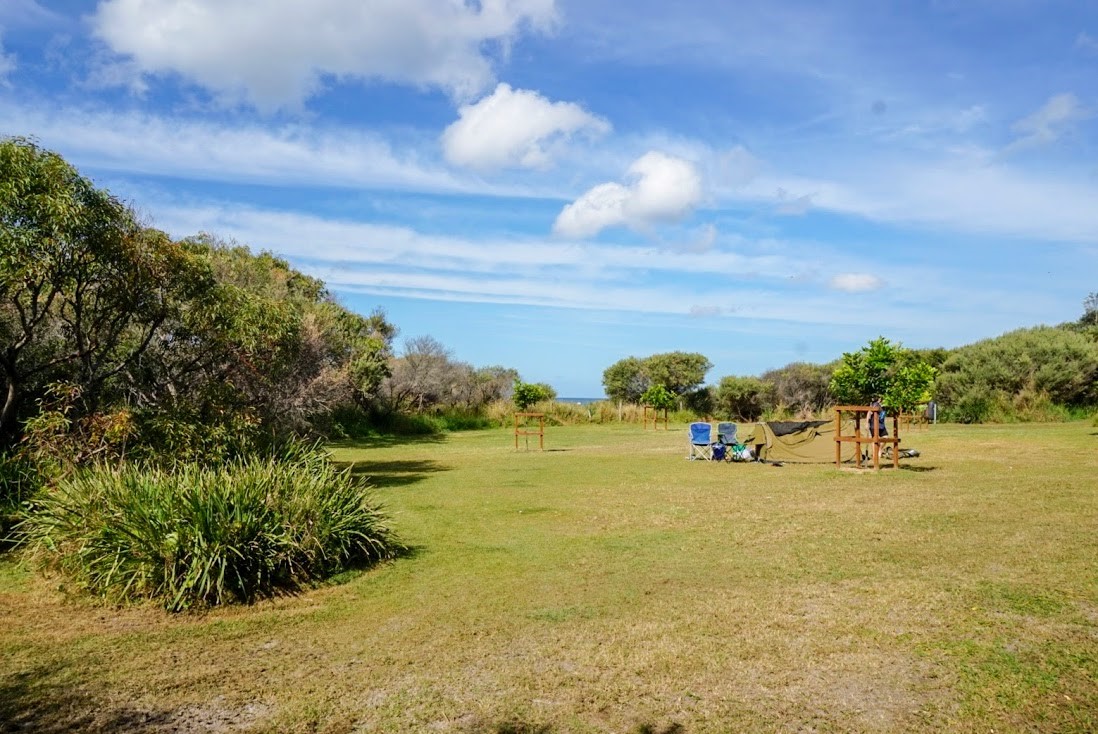 Plenty of room to spread out and pitch up.
Only suitable for tents, no power and no vehicle access at all.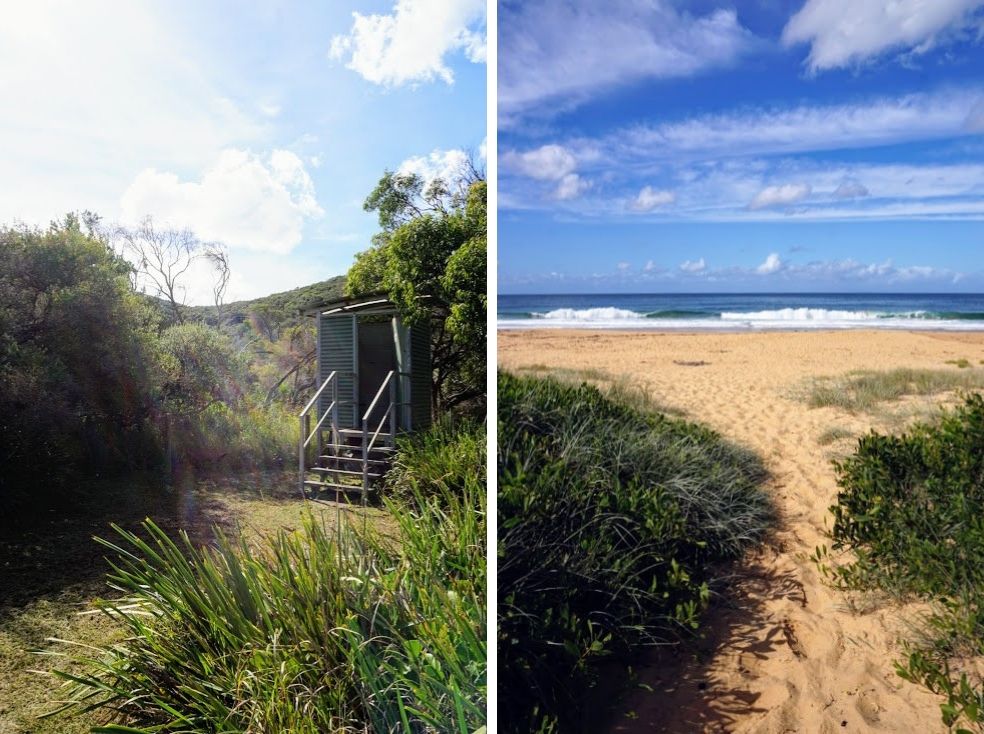 This campsite has no fresh drinking water so please bring more than enough for your stay.
There are a few bins onsite but please bring all rubbish with you. Let's keep this hidden beach and campsite clean. 
One non-flush toilet is available.
Camping Fees
You must book this campsite in advance. As it's only able to accommodate 6 tents it's best to check online for availability for your desired dates.
When we were there only 1 tent was pitched up for the night, so I don't think it would get that busy.
You can book online through the NSW National Park website. 
The website is easy to navigate.
Prices online currently show $24 per night (2 people), $12 per extra adult (16 years and above). Children aged 5 – 15 years $6 and infants 0 – 4 years are free.
Check in is from 12 noon and check out before 12 noon.
Please remember this is a tent only camping area with a 900-metre walk to the site. It's a very bumpy walk downhill. Remember what goes down...must come up...
Tallow Beach to Box Head Walk
With many walks to choose from in Bouddi, why not combine your beach day and move those legs. From Tallow Beach you can walk to Box Head lookout.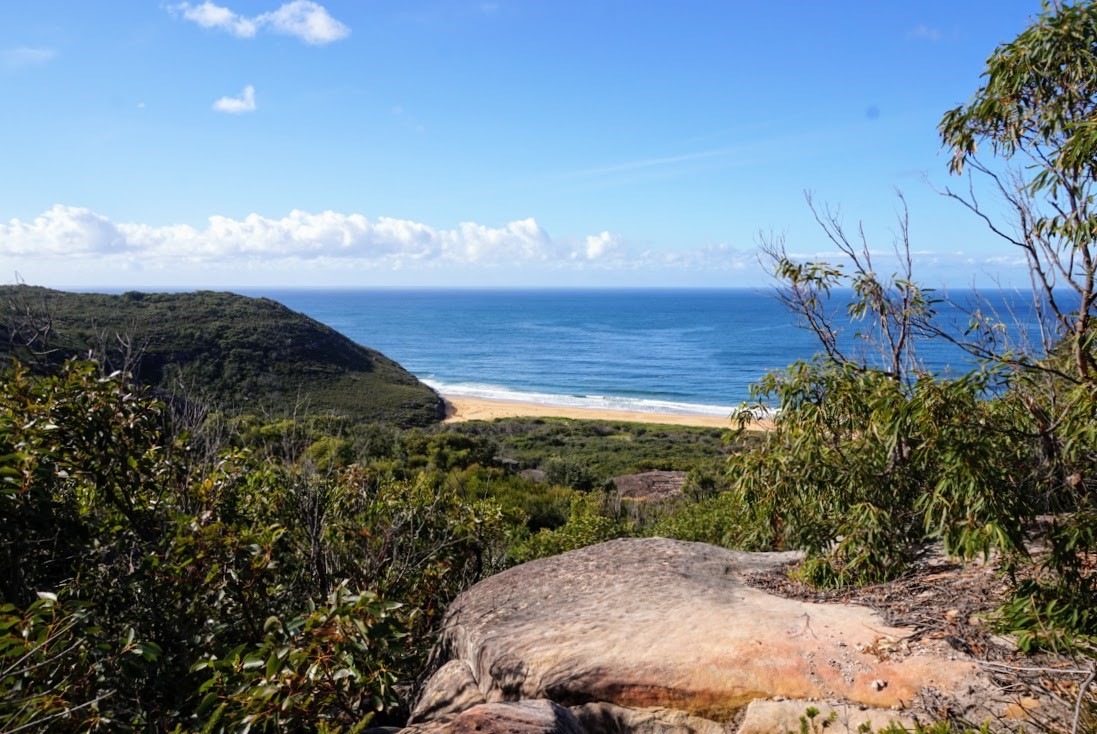 A 3-kilometre return, with a moderately difficult walking trail.
Great way to spend the afternoon after setting up the tent.
Although it's classed as a strenuous walk, we found it quite pleasant.
With the sea breeze and amazing views, it's a delightful trail. Take it at your own pace and take in all the pretty sights.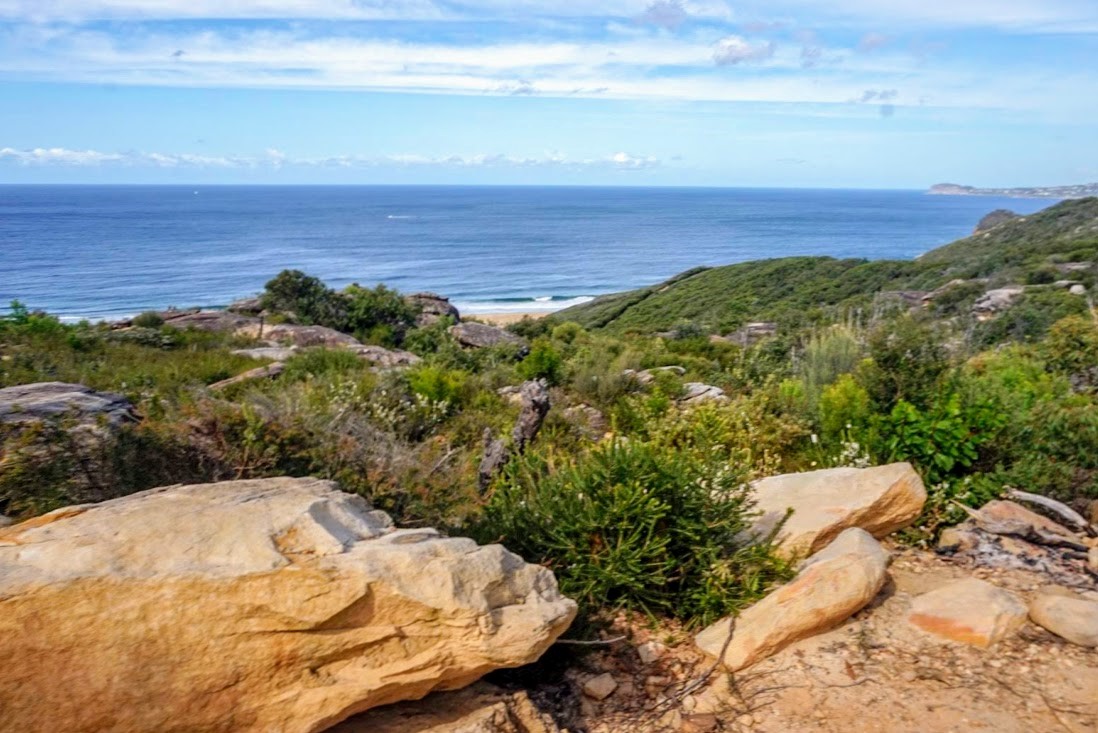 This offers views of Little Tallow Beach, Broken Bay and on a clear day you can even see Northern beaches of Sydney.
To reach the trail, from the beach go back up the trail about 500 metres until you get to the sign. From the carpark at Hawke Head Drive follow the trail to the sign and take a right instead of left.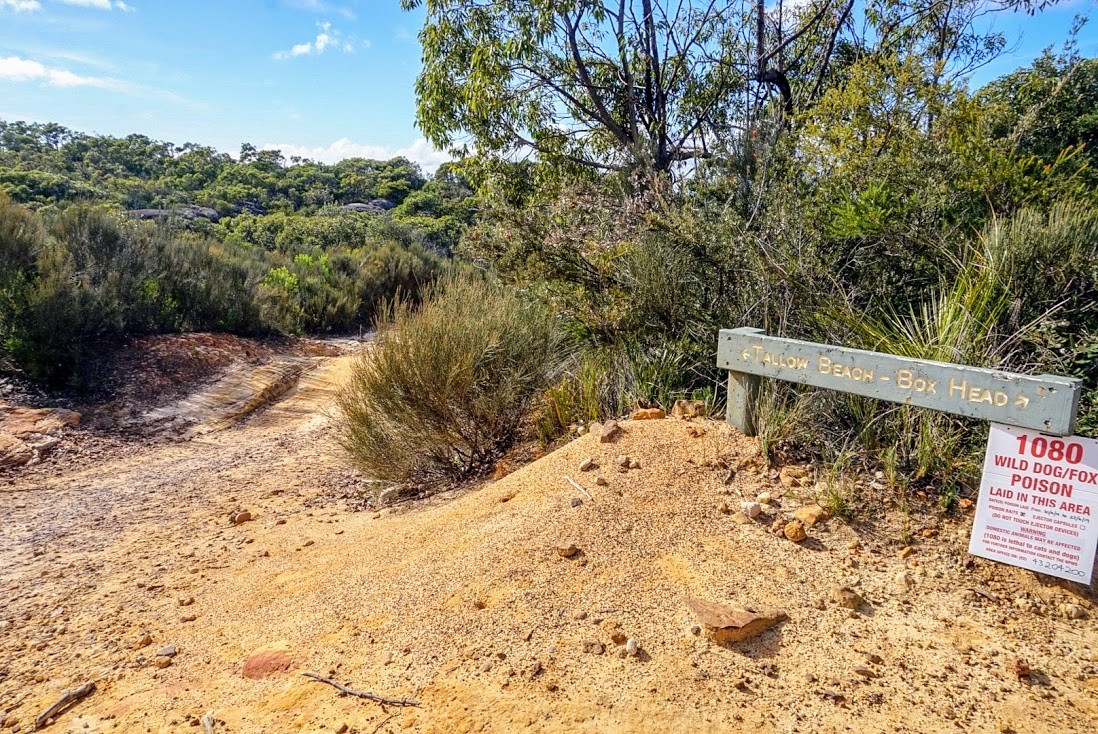 Visitor Information
Fee: Access is free.
Camping Fee: $24 per night for 2 adults. Extra adult (16 years plus) $12, Children (5-15) $6 and infants (0-4) free.
Parking: End of Hawke Head Drive. Small carpark.
Access: Must walk 900 metres on a bush trail from the carpark to the beach and a further 100 metres from the camping area.
Moderate difficulty due to uneven gravely surface.
The walk back to the car park is steep in places. Bear this in mind when packing for your camping trip.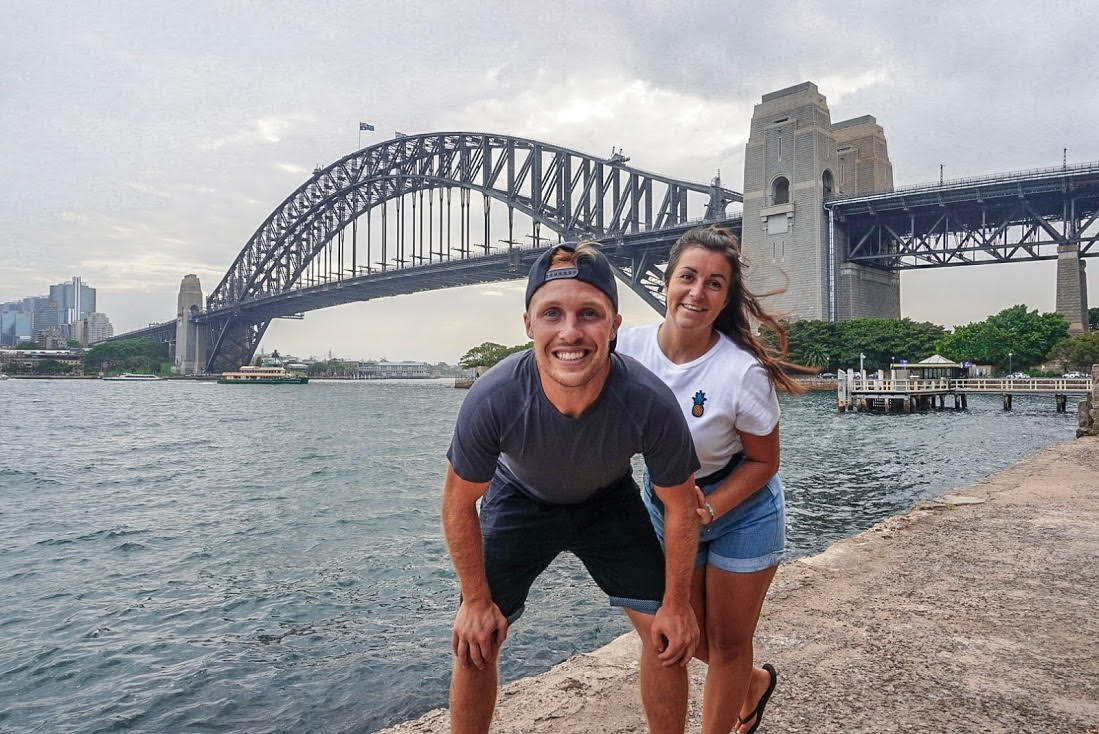 A British couple on an adventure of a lifetime.