Blacksmiths Beach in Lake Macquarie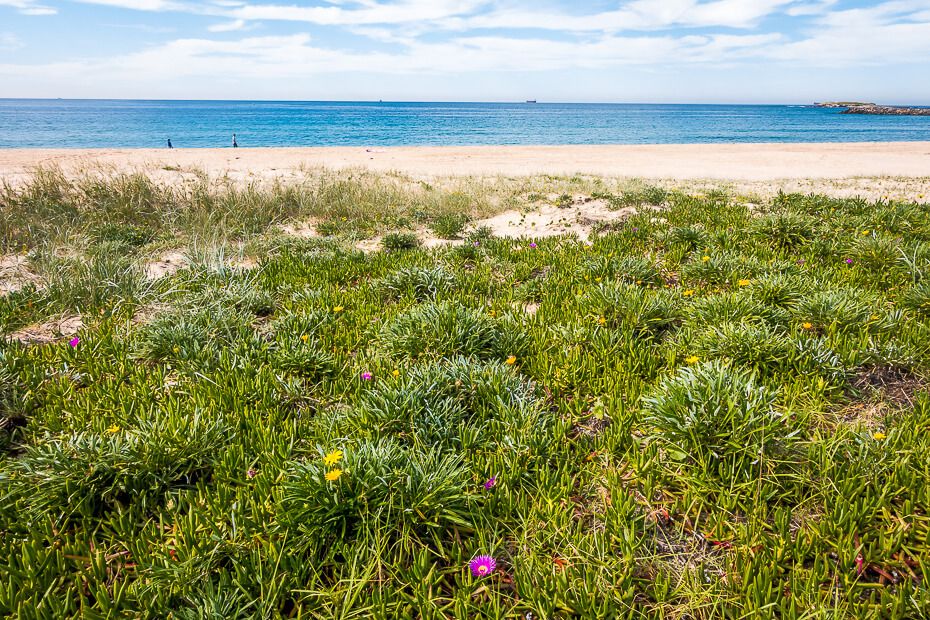 Blacksmiths Beach is a patrolled beach at Lake Macquarie.
It lies at the southern end of Nine Mile Beach, just north of the Swansea Channel.

The beach is uncrowded and family-friendly because it has a reputation for safe swimming – a breakwall shelters the beach from the big swell. 

What sets this place apart is it's one of the few beaches where you're allowed to drive with a 4WD… Imagine, cruising on nearly 6 km of soft sand and dunes!
Blacksmiths Beach – or Blackies as the locals call it – is fun, and actually a great spot for a holiday.
This post contains affiliate links. For more information, see my disclosures here. 

There's plenty of accommodation nearby, including the 4-star Blacksmith Holiday Park.
And the beach is a 5-minute drive to Swansea and Lake Macquarie, where you can enjoy lake activities such as kayaking and boating and a wider variety of cafes and restaurants. 
And if you like walking, there are several walking tracks in Belmont Wetlands State Park.
Also, it's close to Pelican Airport for skydiving, joy flights and helicopter flights.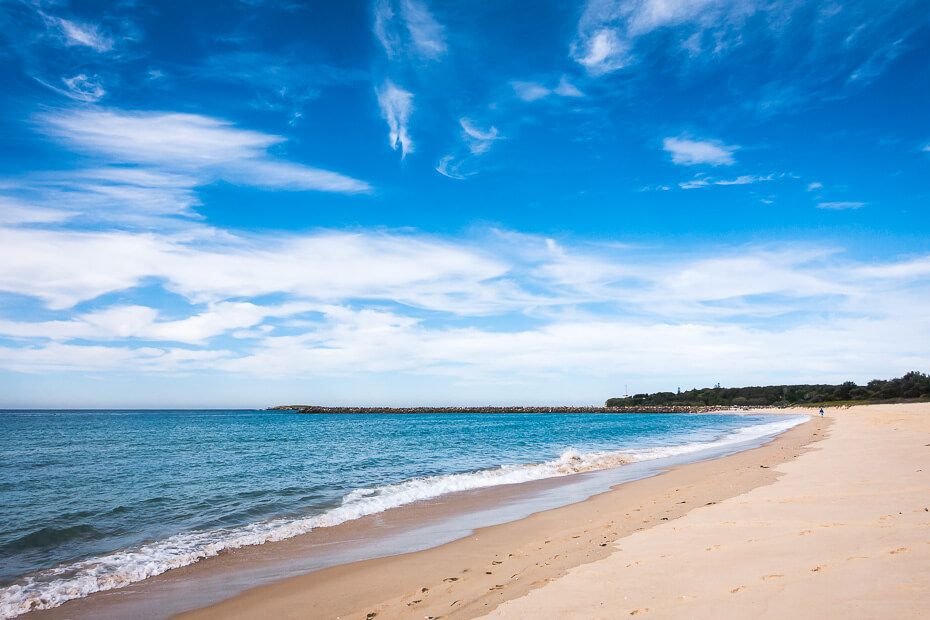 There are other beautiful beaches nearby worth visiting. My favourites are Caves Beach and Catherine Hill Bay.
So, enjoy driving on the sand, fishing, walking, surfing, swimming…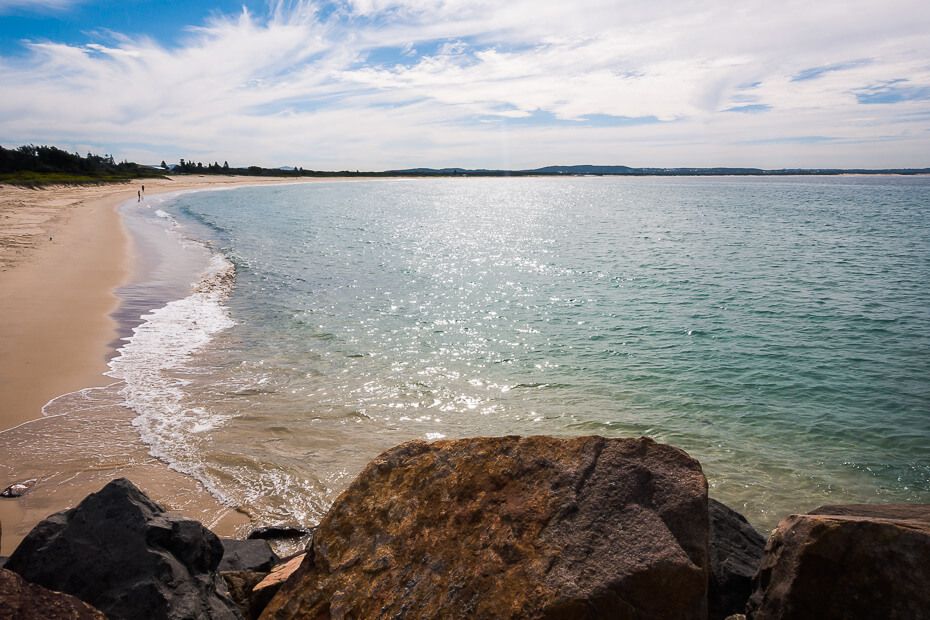 The beach is patrolled from the September school holidays to April. Swim between the flags to stay safe, because there are rips.
If you feel like a little walk while you're at the beach, head to the breakwall at the southern end – it's a popular fishing spot as well.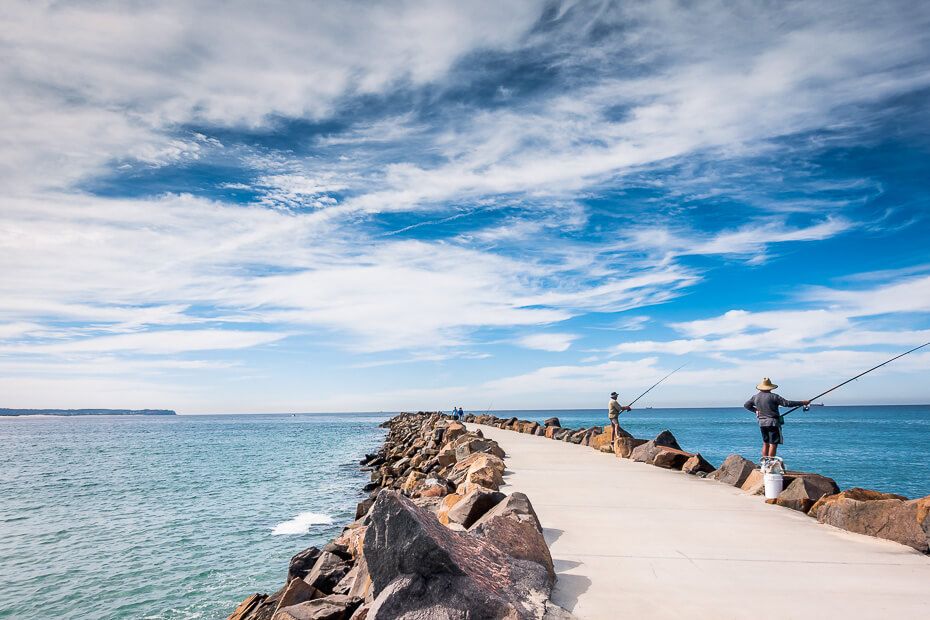 Walk on it – you'll get a wide view of Swansea Channel on one side...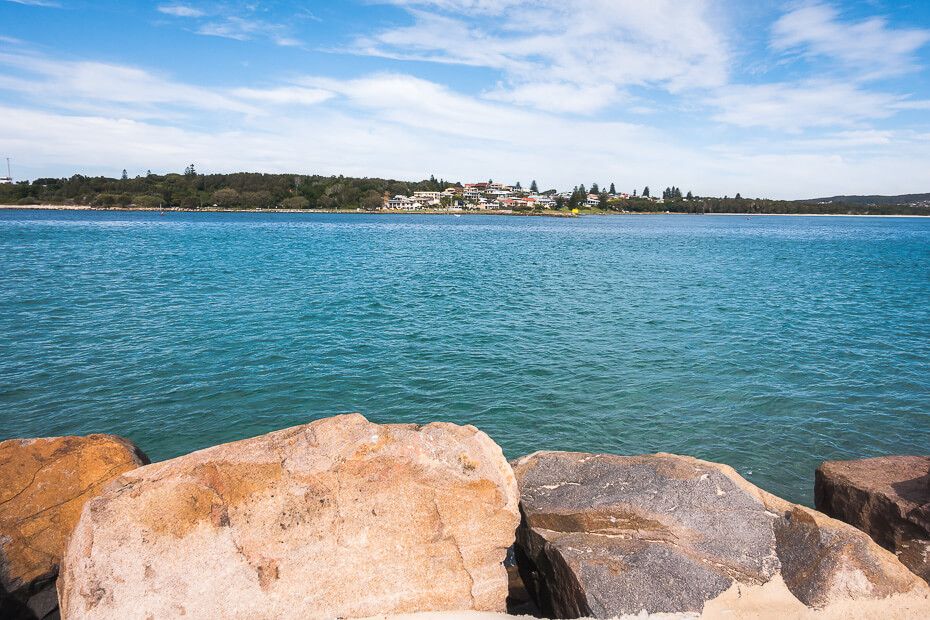 ...and Nine Mile Beach on the other.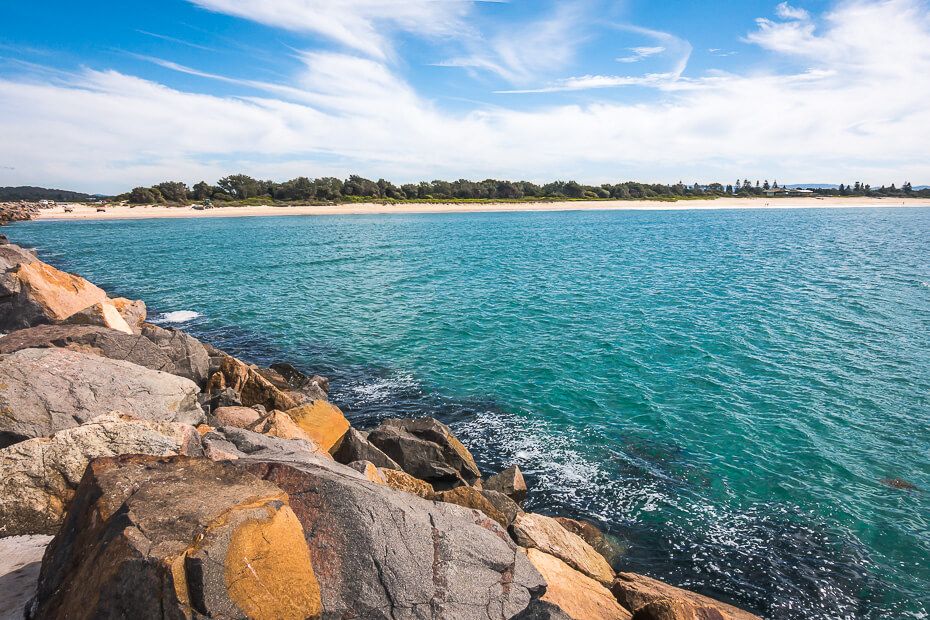 Even though the long stretch of sand is named Nine Mile Beach, it measures in reality 7 miles (11 km).
At the northern end of Nine Mile Beach is Redhead Beach, another popular patrolled beach.
The patrolled swimming section of Blackies Beach is easily accessible through a pathway from the car park beside Swansea Belmont Surf Life Saving Club.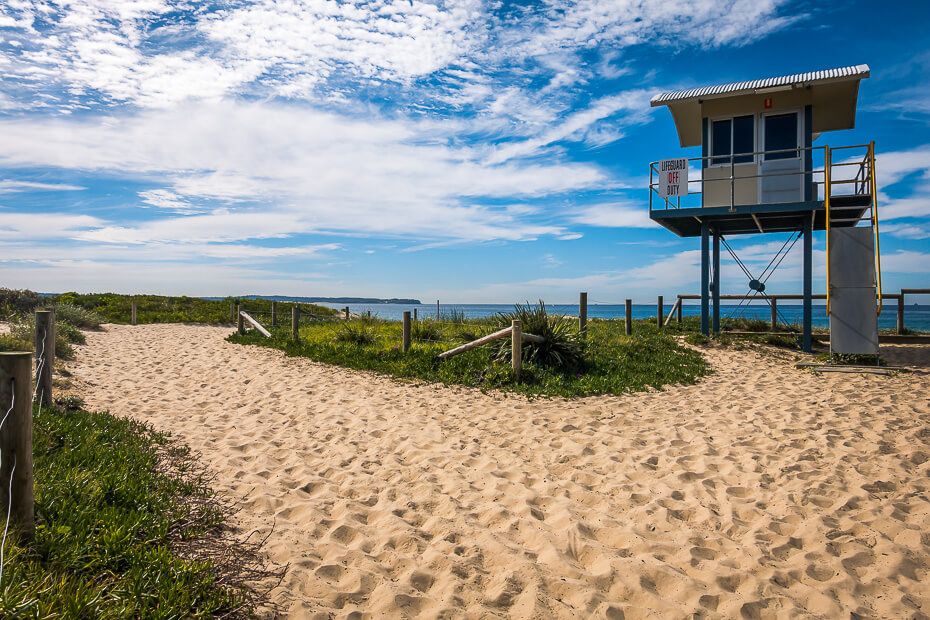 There are toilets and showers, picnic tables, and a playground across the car park...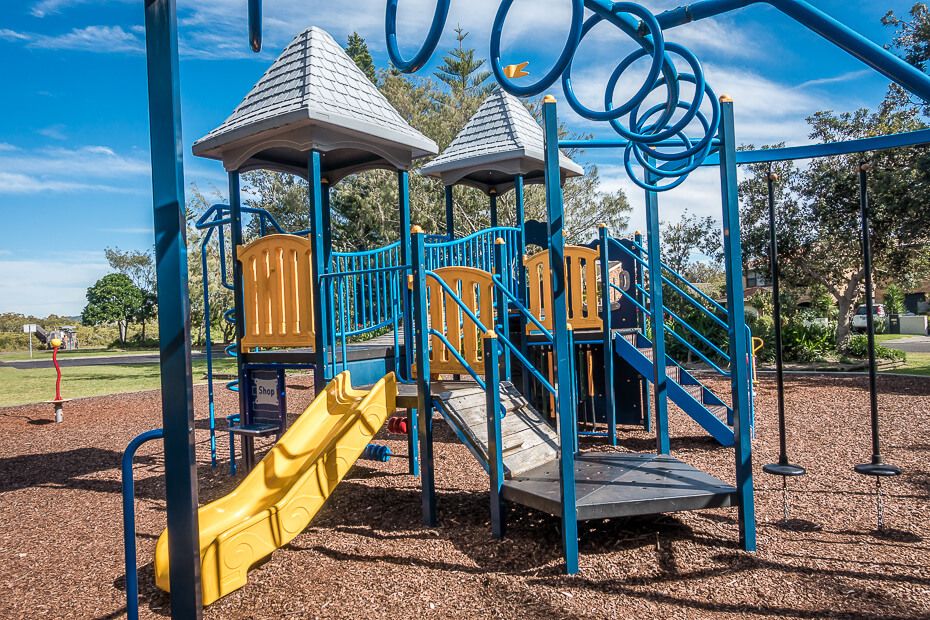 With toddlers, head to the "Grannies Pool" between the Swansea Channel Breakwall and the beach. It's a shallow pool sheltered from the swell. 
Grand-mothers used to take their grand-children there apparently, hence the name "Grannies Pool".
If you'd like to grab something to eat near the beach, head to Blackies Take Away, the takeaway food shop just across the road from the car park.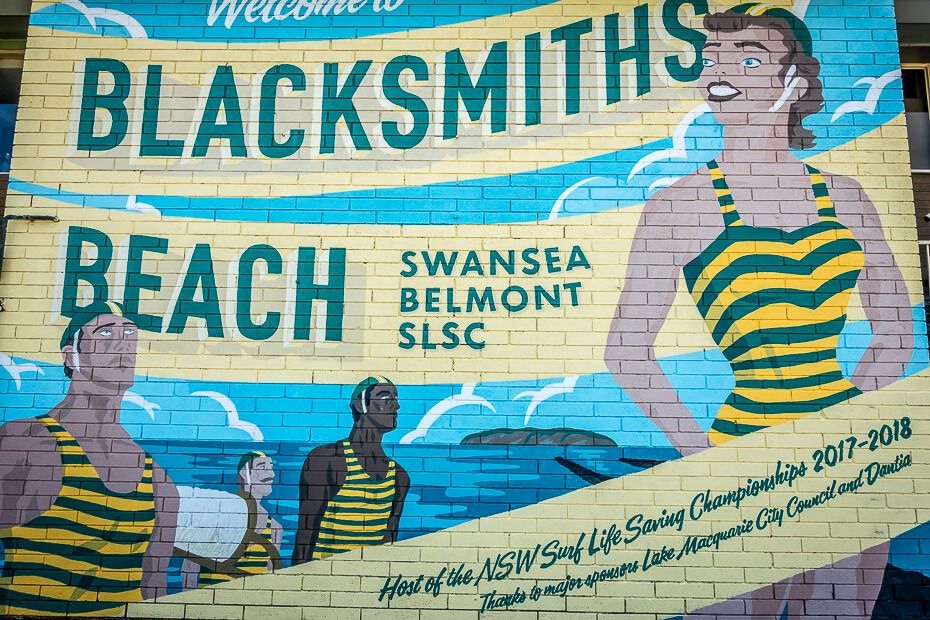 4WD on the beach
Here's your chance to drive on a beach with a 4WD.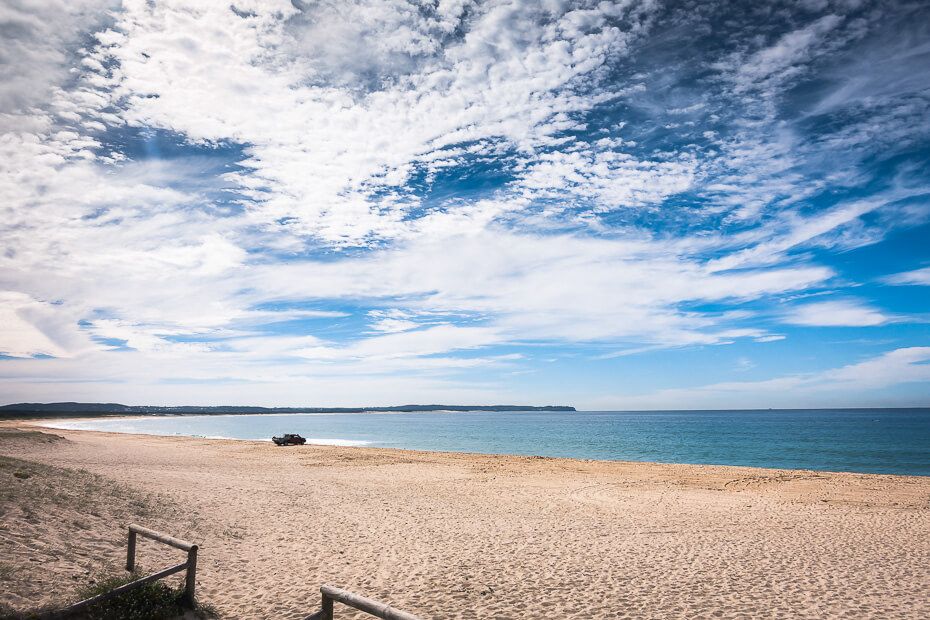 You need a permit to drive on the beach and your 4WD must be registered. You can get a permit online and find more information here.
You're allowed to drive on the beach between north of Awabakal Street and south of Jewel Street. Access is from Awabakal St, Blacksmiths, or Kallaroo Rd near Jewells crossing, Belmont North.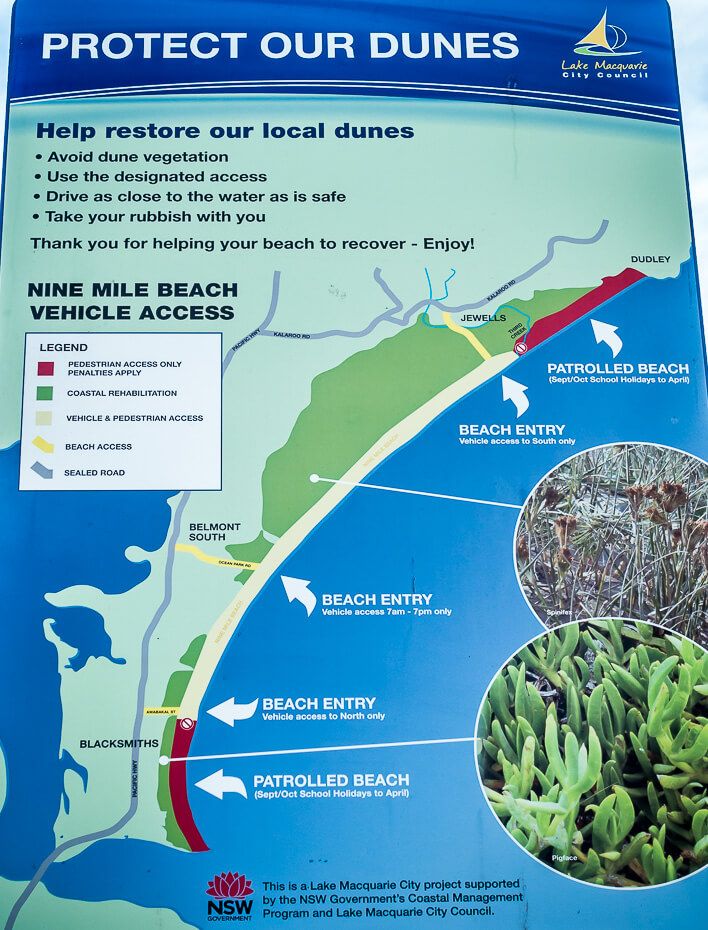 Remember that the sand is soft so reduce your tyre pressure to at least 15psi to avoid getting bogged. And take recovery equipment with you such as snatch-strap, shackle, shovel, MaxTrax, a tyre deflator and a compressor.
Unfortunately, beach camping is no longer allowed, but you can enjoy a fire. Bring your own firewood and a specifically designed fire container. Also, make sure there's no fire ban in place.
Accommodation

Blacksmiths Beachside Holiday Park is a top-rated holiday park near the beach. Enjoy great facilities, like a new playground, newly renovated swimming pool, and a tennis court.
Blacksmiths Beach - Getting There
Located 2 hrs north of Sydney and 30 min south of Newcastle.
Access the beach via Ungala Road, Blacksmiths. A free car park is located at the Surf Life Saving Club. Check directions on Google Maps.