Caves Beach Insider's Guide
Spot the cave?
Caves Beach is a very popular beach in Lake Macquarie.
As you may have guessed by the name there are several caves along the coastline, which you can explore. But there's more to this beach. It's a great spot to spend the day with the kids.
The beach is patrolled. There's a cafe right next to it, as well as picnic tables and toilets. Kids enjoy sliding the small sand dunes on their boogie boards. Exploring caves is a great addition to the day. And the surrounds are stunning. 

Make sure you time your visit with the tides – the caves can only be accessed at low tide. They're at the southern end near the Surf Life Saving Club.
The southern end of the beach is where most visitors stay. The flags and lifeguards, cafe, picnic tables and toilets are all located there. There's surfing as well.
The beach is patrolled from the September/October school holidays to the April school holidays. Swim between the flags to stay safe. 
The water quality is rated 'very good'.

The car park is located beside the Surf Life Saving Club, so you can easily access your car during the day.
The northern side of the beach is quiet and secluded. It's a great spot to chill out away from the crowds. A carpark is located near the northern side.
Kids having fun sliding down the sand dunes...

If you have boogie boards with handles bring them with you. Or anything that slides on the sand.
Go to Acqua Blu kiosk for food and coffee...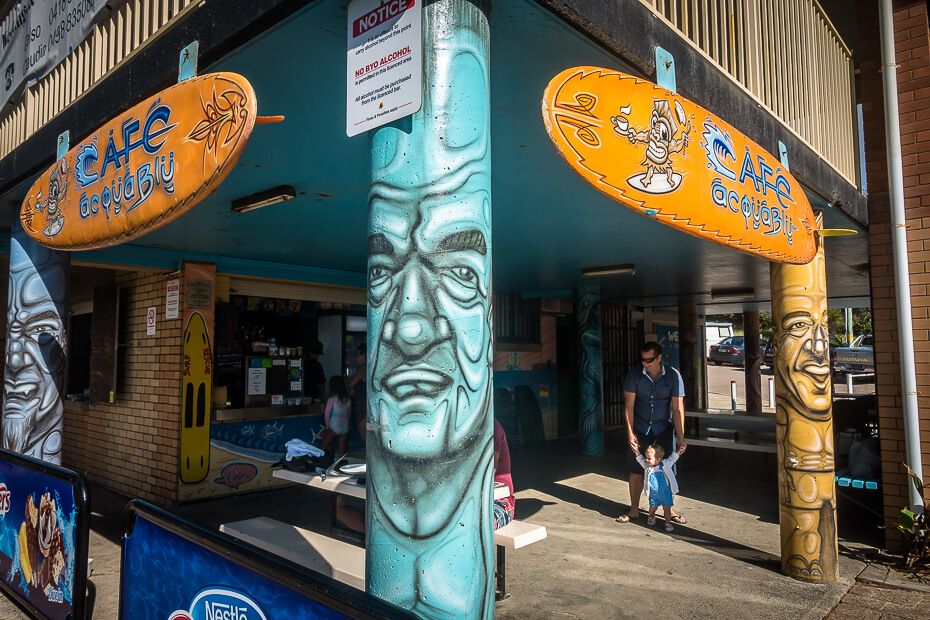 or have a picnic here. Not a bad view…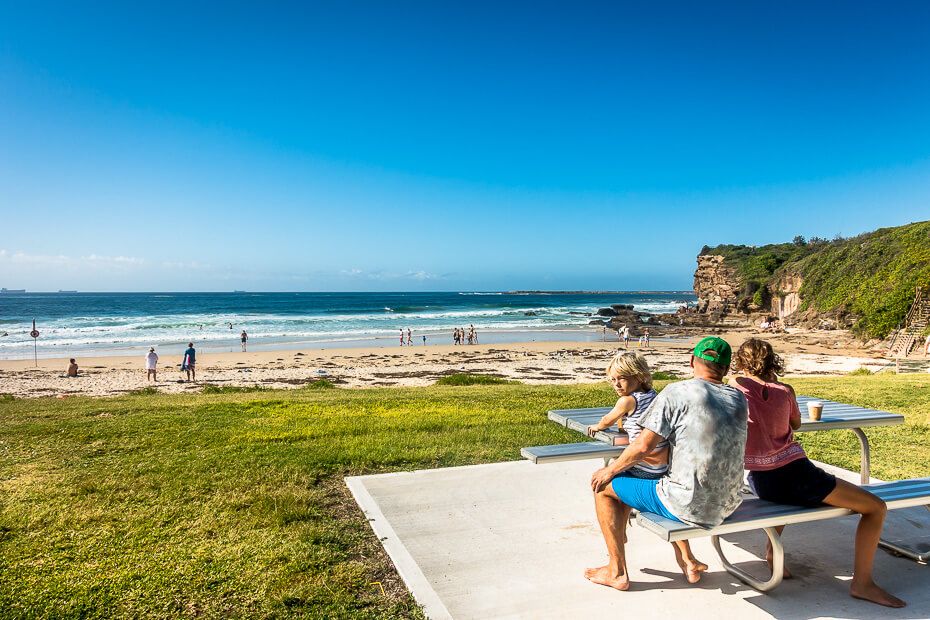 Walk up the stairs to the lookout (see stairs on the photo above). From the lookout you can see the caves very well. The tide was still too high to walk to the caves. 
Turn around and you get a stunning view...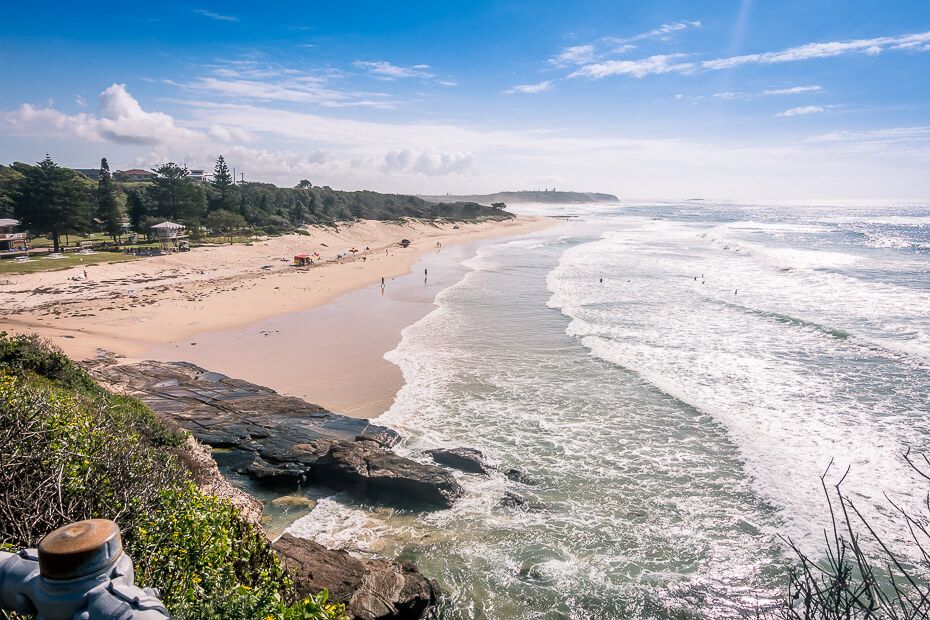 Head to the caves when the tide is low enough. Most visitors walk to the caves at once...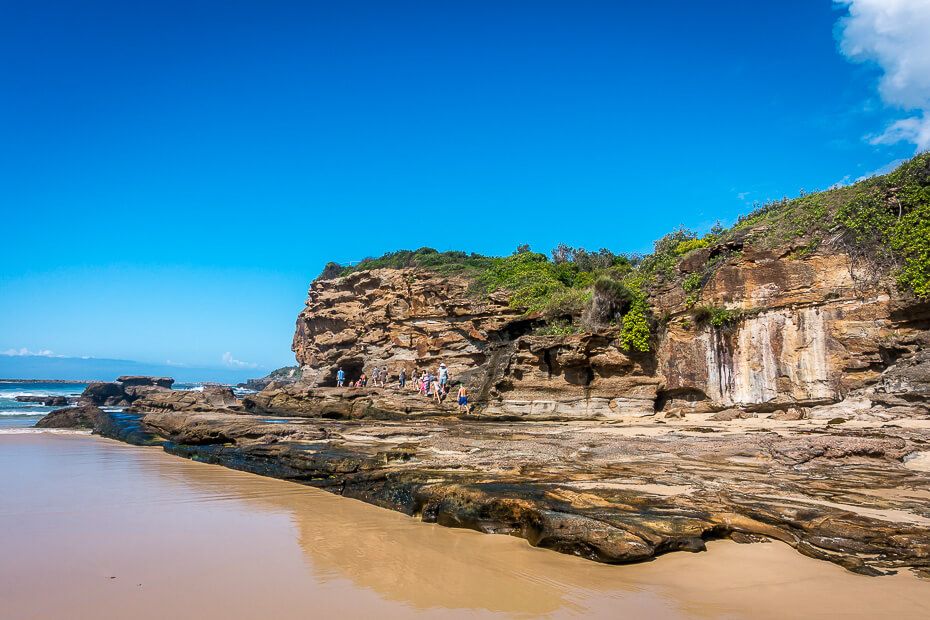 You can explore them all. The first cave is the largest and nicest. Walk to the end of the cave and around the rock wall. The network will take you to the next cave.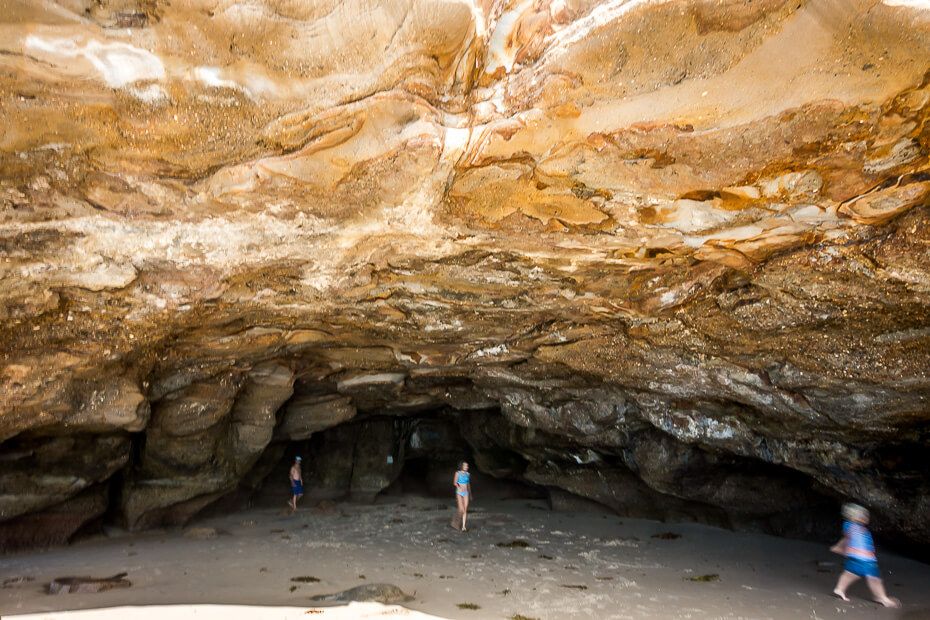 Continue walking along the coastline and you'll see other smaller caves. The series of caves ends when you can't walk any further. 
There are crevasses and lots of spaces and dark spots. The kids' imaginations run wild.
Check it out for yourself!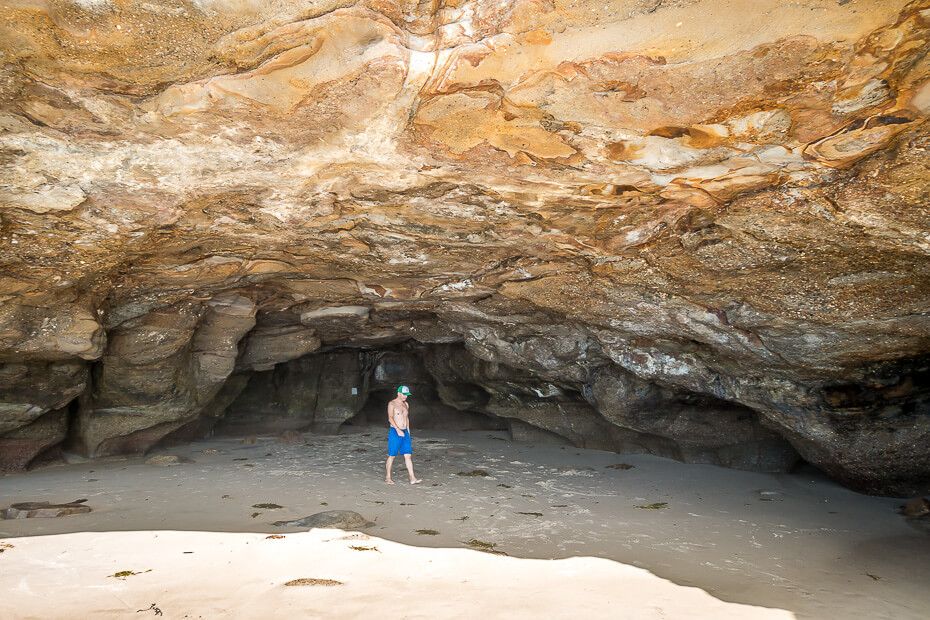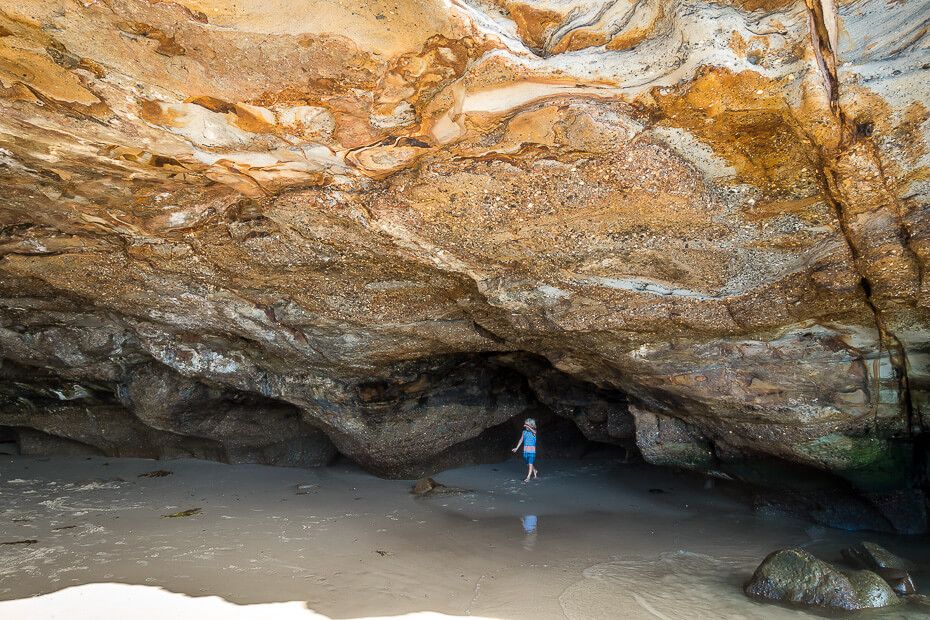 Where to Stay
Getting To Caves Beach
Located at Lake Macquarie, 25 min south of Newcastle or 2 hrs north of Sydney. Click on this link for directions on Google Map.