Catherine Hill Bay: Insider's Guide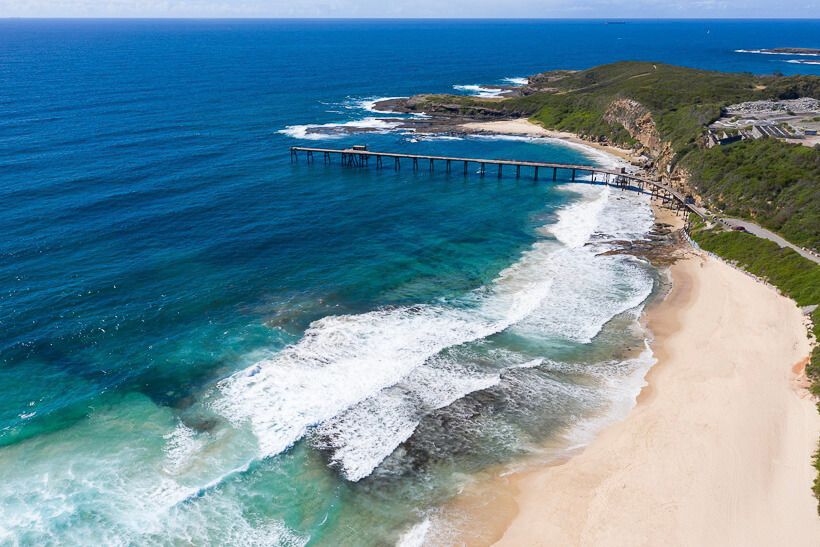 Catherine Hill Bay is an old mining village located at Lake Macquarie NSW.
The village is heritage-listed and the big Jetty is the most recognisable landmark at this beach.
The beach also takes its pride from being listed in 101 Best Australian Beaches. 
The jetty and the untouched natural environment make this spot particularly scenic.

Disclaimer: I may receive a small commission from some of the links on this page. 

The Beach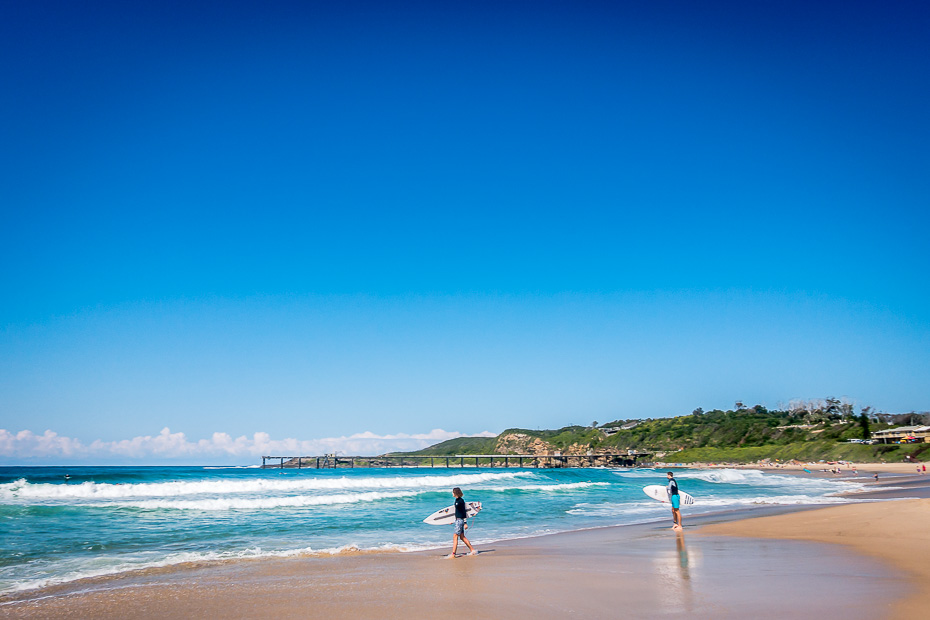 Here you can fish, swim and surf.
The surf club and beach patrol are located at the southern end. There's also a food kiosk. Lifeguards patrol the beach from the September school holidays through April.

The beach is unspoiled and quiet. No tourist development means it never gets crowded. 
Well, almost.

This was as crowded as it gets on this sunny Easter weekend...

Last time we went, there were many surfers out there, dogs running around and kids playing in the stream and sliding down the sand dunes...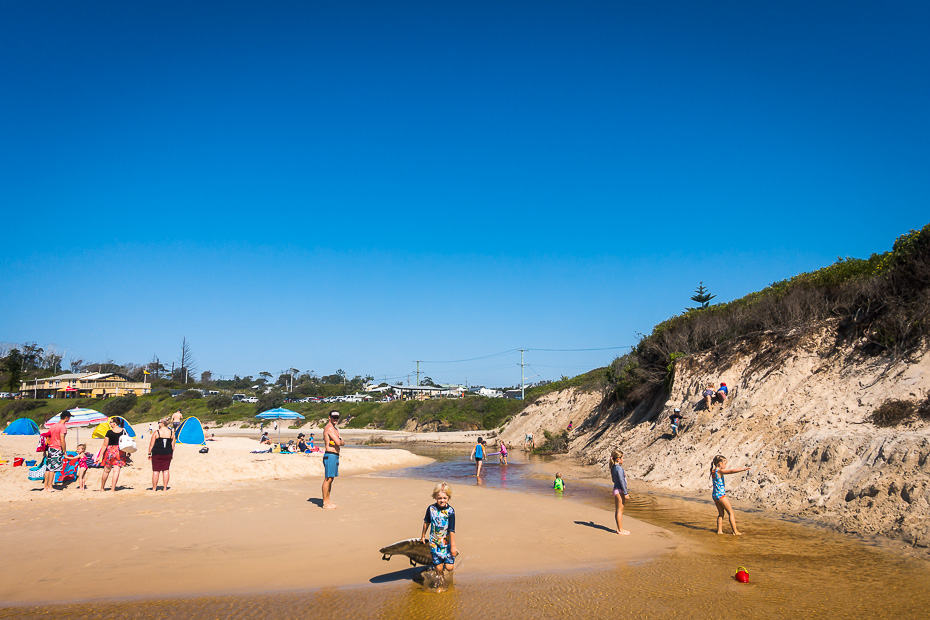 The northern end of the beach is quieter…

Before you head to the beach, drive to the lookout on Northwood Road. Follow the road along the cemetery. From the top of the hill, you'll get a view of the coast…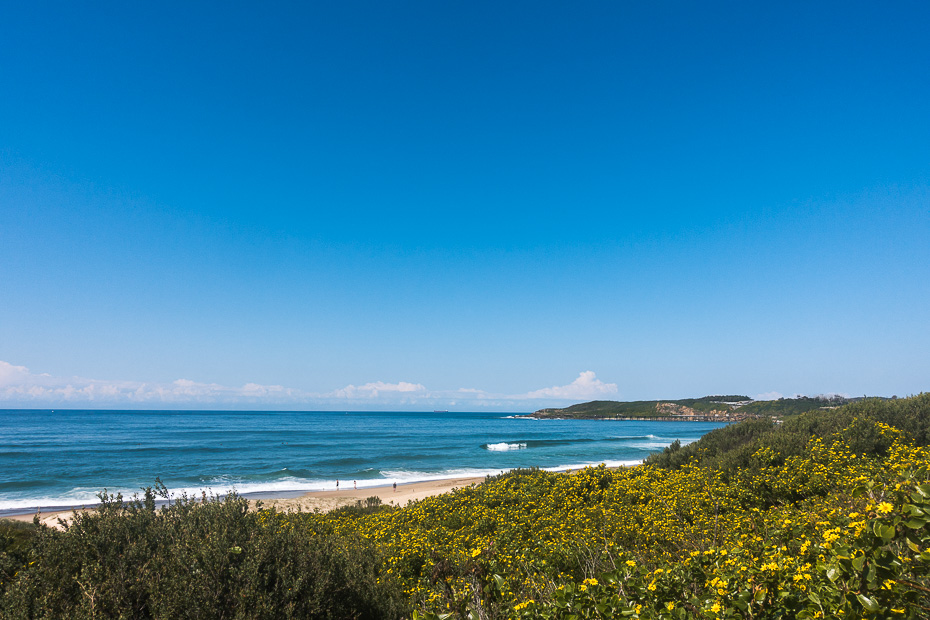 About Catherine Hill Bay
The village was named after the schooner Catherine Hill, which ran aground in 1867. But the locals call it Catho Beach.
Coal mining occurred in the 19th - 20th century. Ships used to dock at Catho Jetty to take coal to Sydney.
Because of its heritage significance, Catherine Hill Bay was placed on the State Heritage Register. It's one of only two towns listed on this register.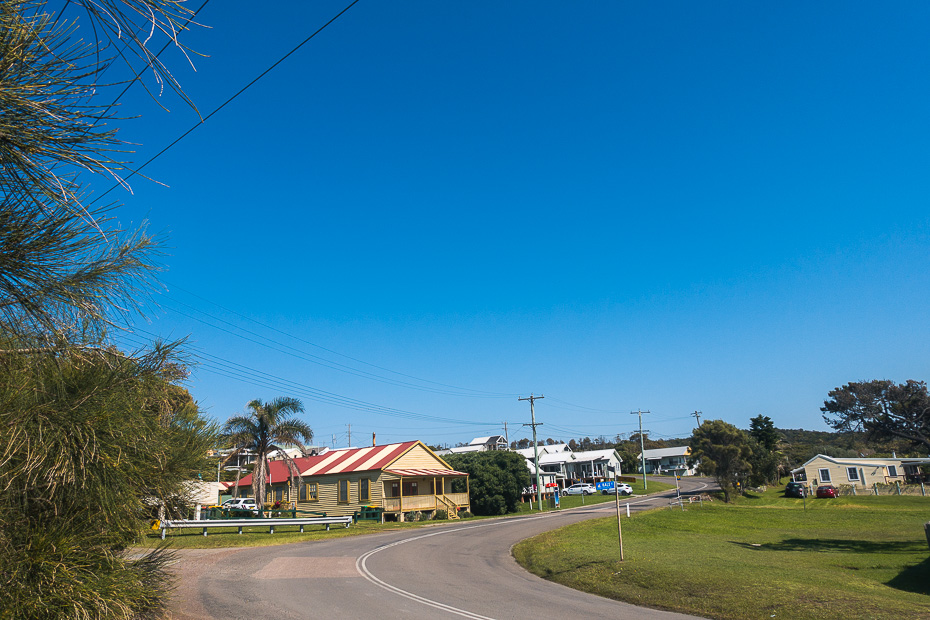 The miners cottages have been beautifully restored. They add to the charm of the village. Many are now used as holiday rentals.
Here you won't find any tourist development. No hotels or restaurants except for Catho Pub.

Catho Pub
If you want to eat lunch or dinner head to the charming heritage-listed Catho Pub. The pub has a real Aussie feel. It's the only place where you can have a meal in this village. There's life music on weekends and a little play area for kids.
Catho Pub
Getting There
The beach is located 1 hr 40 min north of Sydney or 30 min south of Newcastle. Click here for driving directions.