Lake Macquarie Variety Playground at Speers Point Park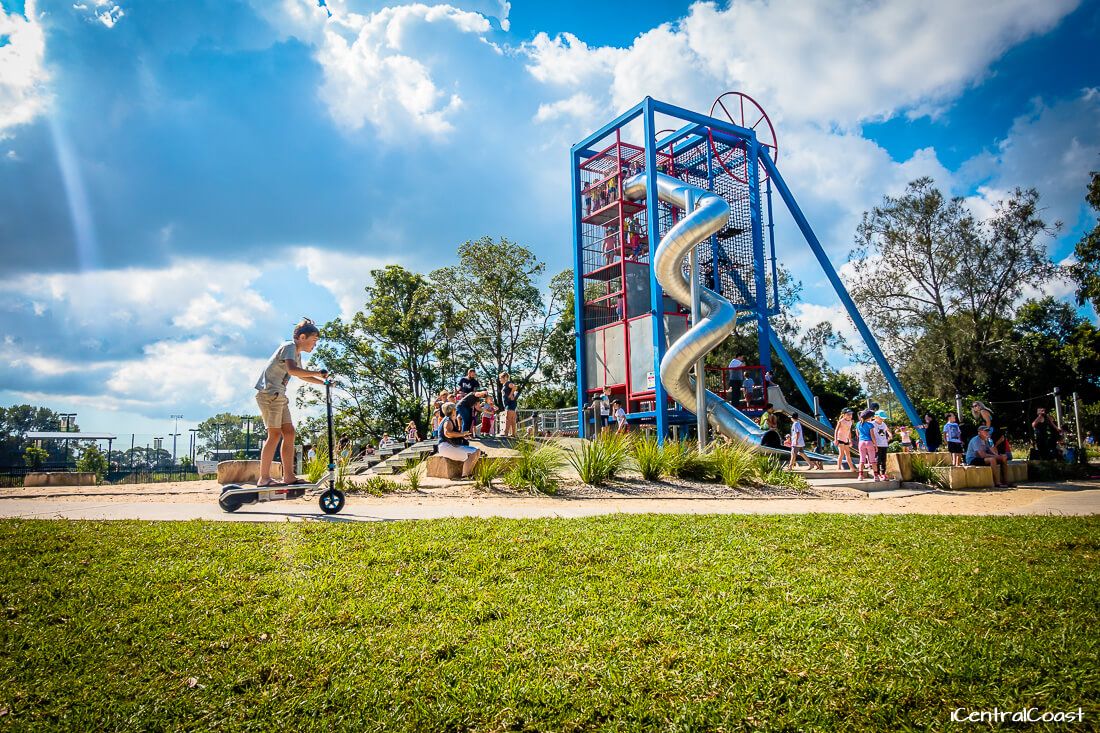 Lake Macquarie Variety Playground at Speers Point Park is by far the best and biggest playground between the Central Coast and Newcastle.
This playground is so amazing that any long car trip to get there is completely worth it.
The journey takes us 1+ hour from the Central Coast, and I'd do the trip again anytime, especially if the weather is great.
The reason I like this playground so much is because the kids play nonstop for hours. It means I get to relax on my picnic rug underneath a large tree canopy for hours.
Disclaimer: I may receive a small commission from some of the links on this page. 

The only time I saw the kids was when they were hungry – that's always a good sign. So I give this park a thumb up for letting me relax. Um, for amusing the kids I mean.  

Just How Good Is It?
Parks and Leisure Australia has named this playground the "Best Play Space in Australia". Also, the Australian Institute of Landscape Architects gave the park the Design Award for Excellence.
The strong point of this playground is that it suits kids of all ages and abilities. For example, it was just as much fun for my 11-year old and her friend than for my 6-year old. There's also an area designed for kids with special needs.
Tip: My kids are big enough to take care of themselves. The experience could be different if you have several young children to keep your eyes on at the same time because of the size of the park.
Speers Point Park is great for older children who have grown out of their local playground. The park is large and the play equipment is bigger and more fun than most playgrounds.
In fact, the playground area is a massive 2 hectares completely fenced in. This leaves a lot of space for the kids to run around and play in different areas…
There's lots of grass and large trees that give shade, perfect to lay down a picnic rug. There are also picnic tables and barbecues.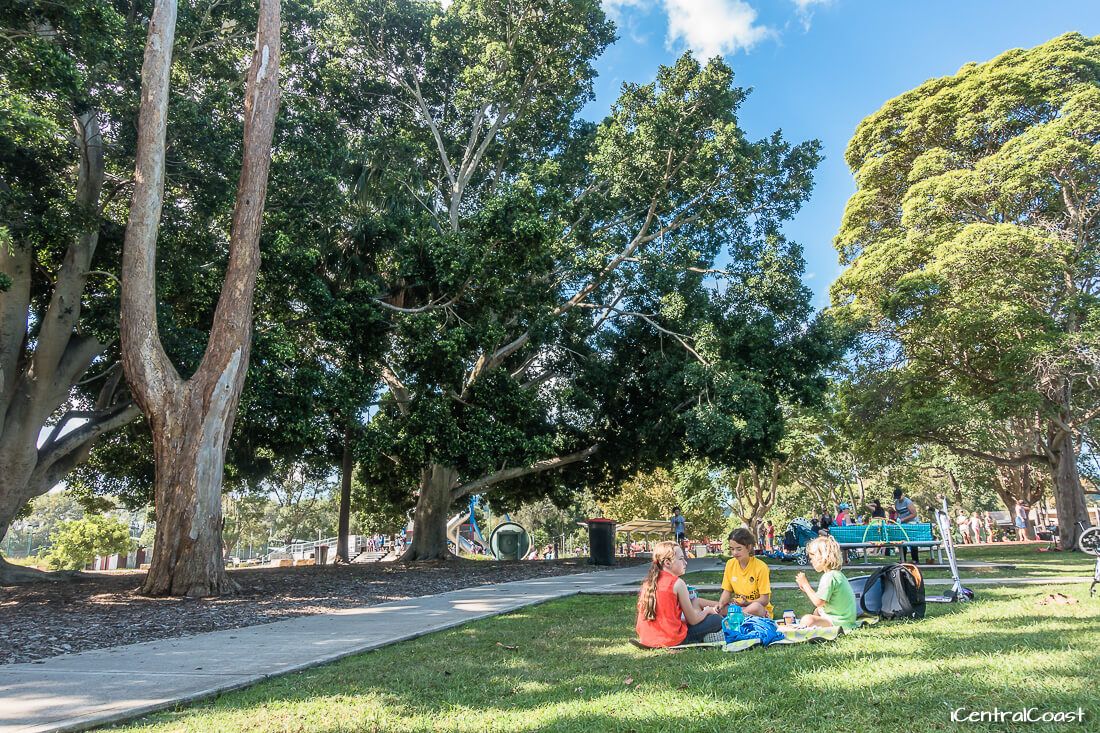 The park feels spacious even when there's a lot of people.
These are what entertain kids for hours:
The walk / cycleway meanders throughout the playground. Kids cycle, scooter and skateboard from one side to the other.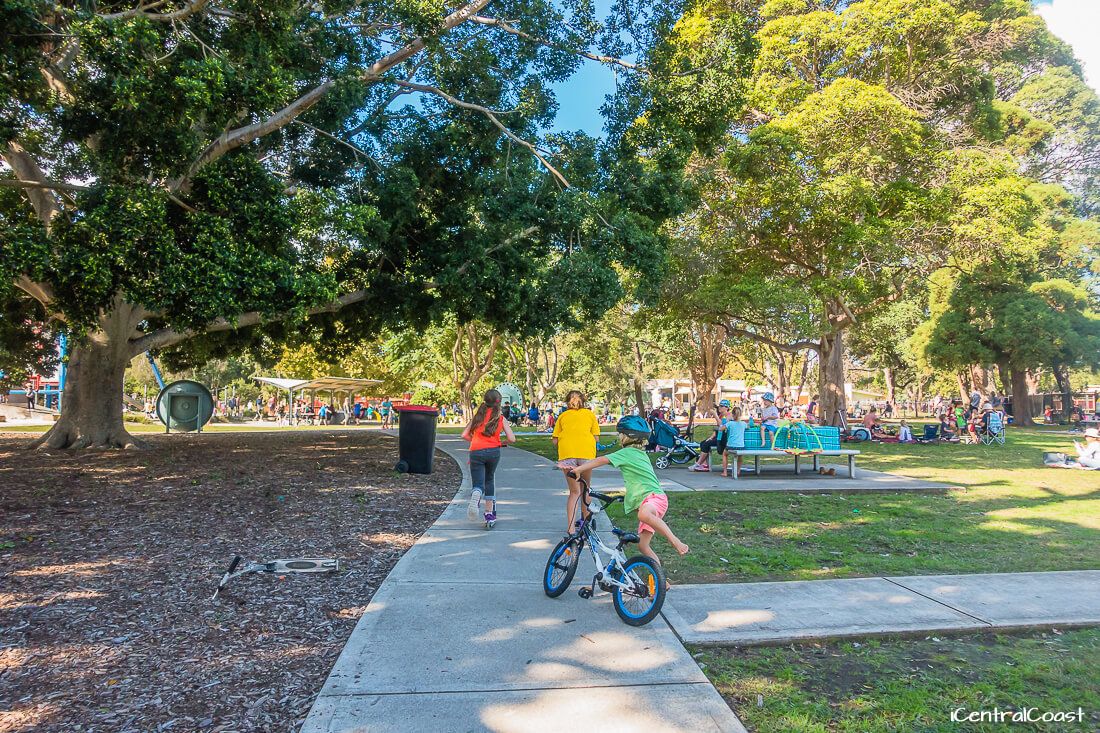 My kids highlight was the 12-metre climbing tower with the spiral slide. They climbed it up dozens of times. (Yes, they slept well at the end of the day.) Kids have to climb through nets and cushioned floors to get to the top before sliding down.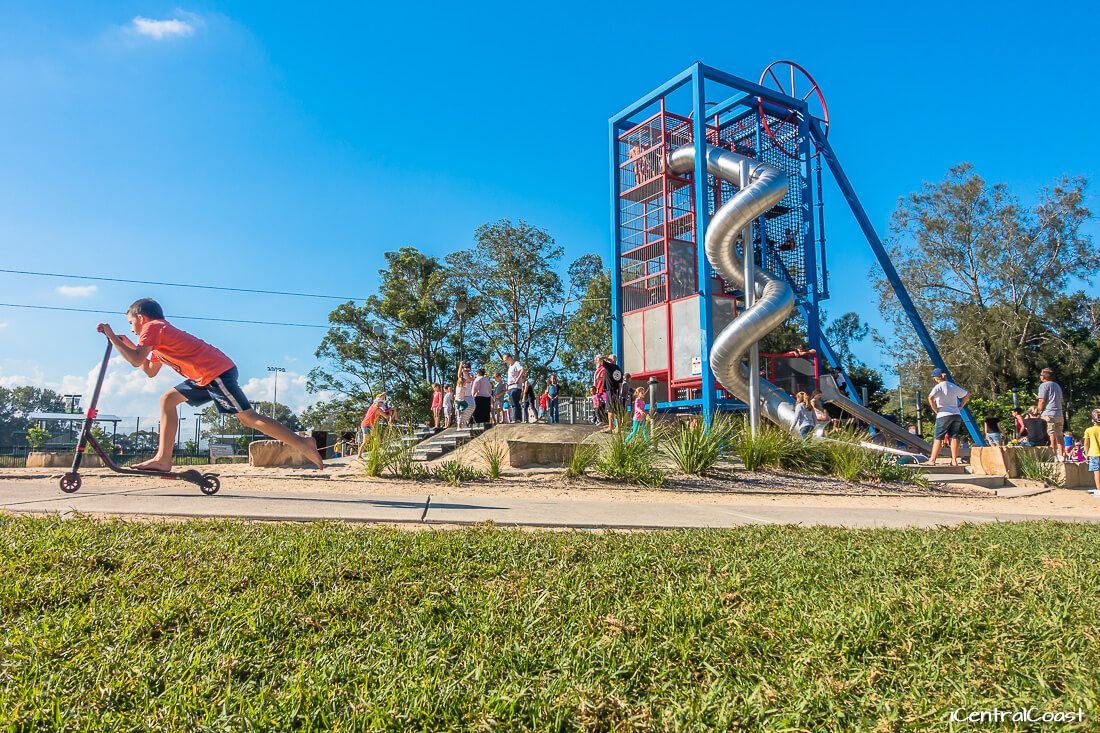 Surrounding the climbing tower is a giant sandpit, a spinning wheel, and a bridge with a climbing wall and a door to access a tunnel inside it. Several kids were sitting in the tunnel as if hiding from their friends (or parents?).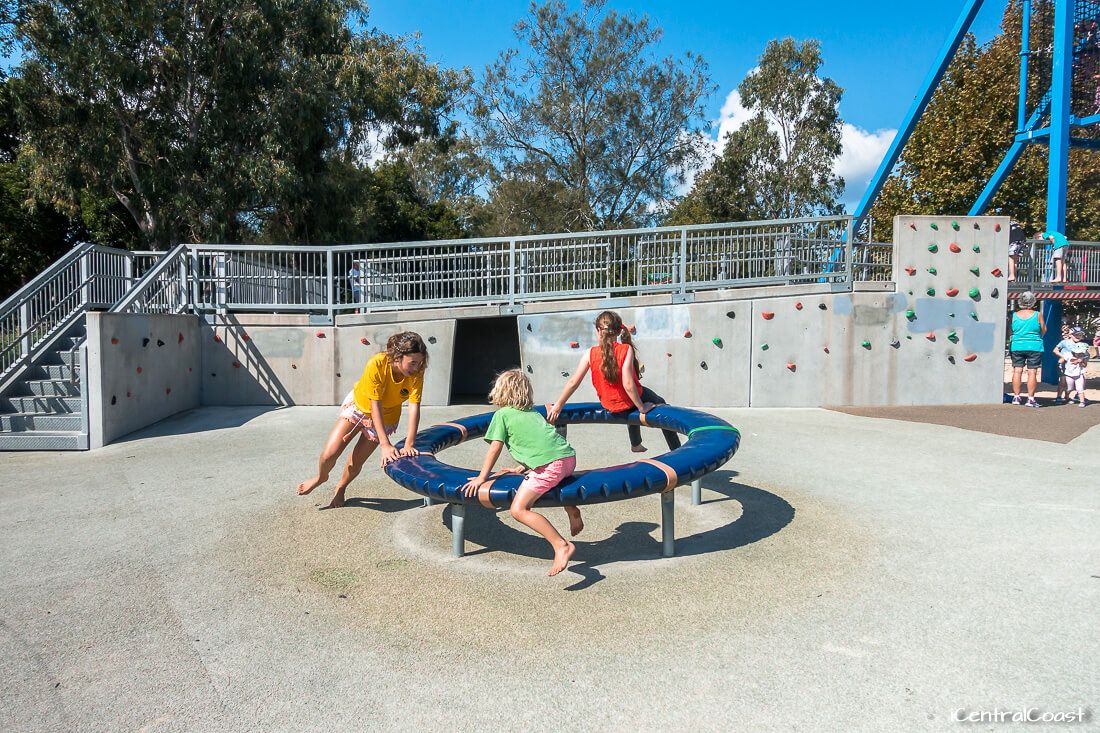 The double flying foxes were very popular too…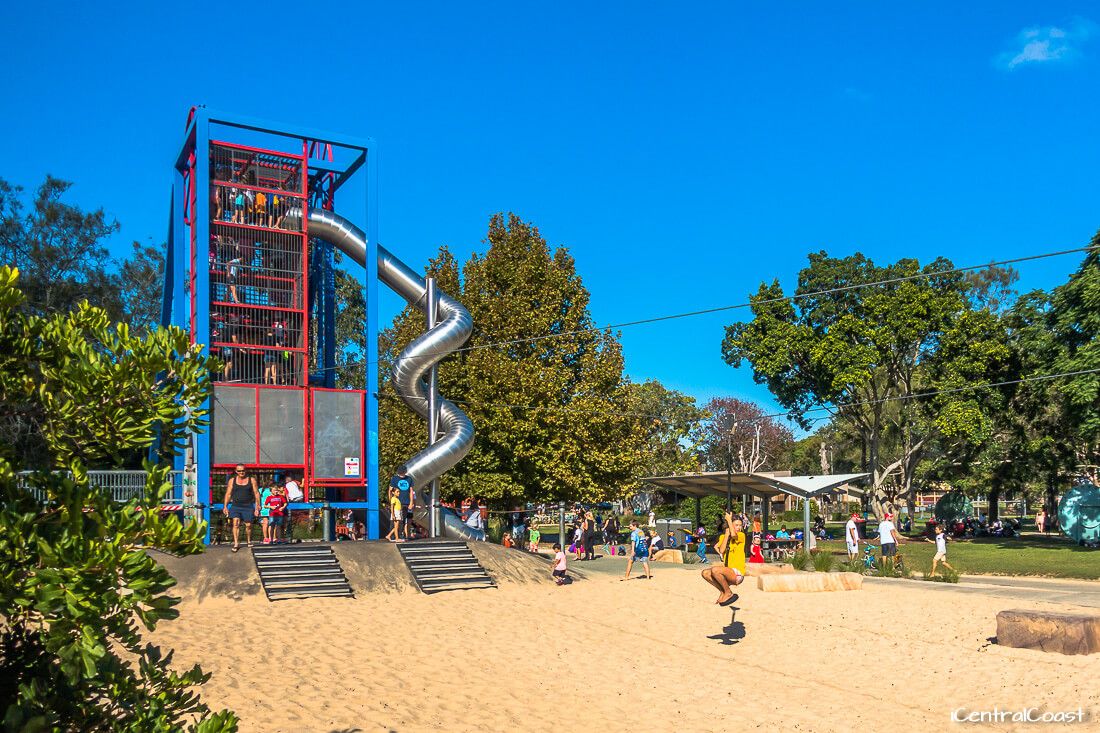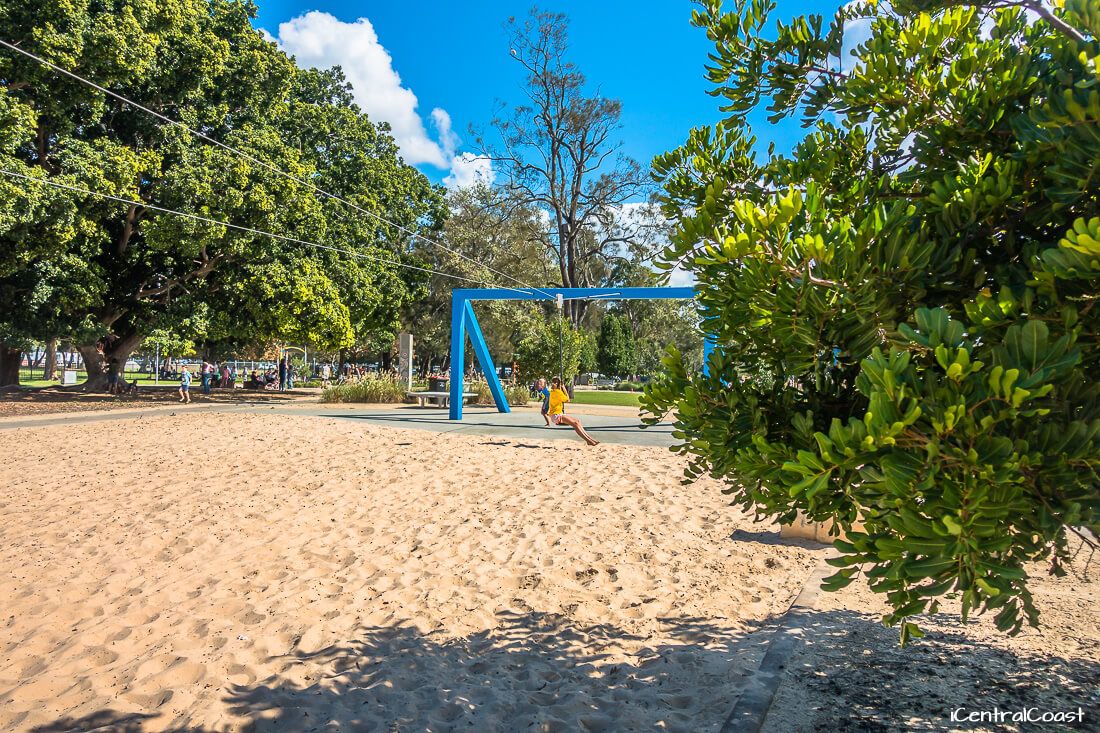 Another big hit with the kids was the road network with road signs, roundabouts, obstacles, bumps and pedestrian crossings. Kids cycled / scootered around it over and over again.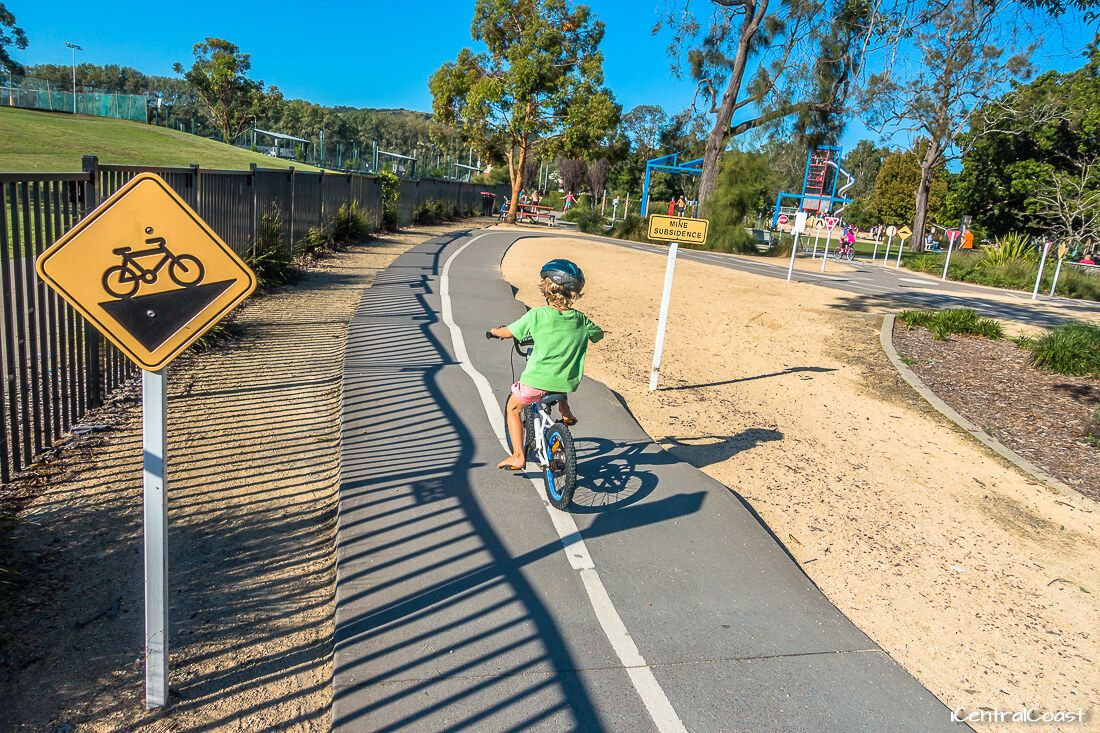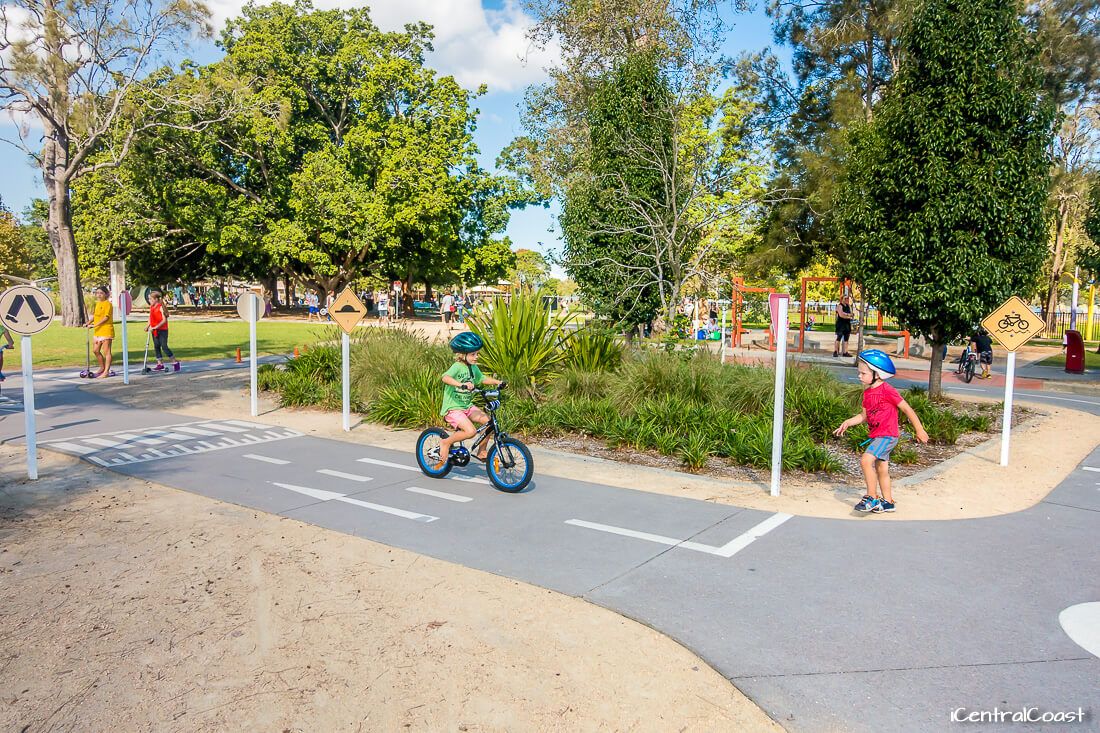 There's a quieter section in the playground with sensory equipment and tranquil spots. Inside that section are bridges, climbing nets, a water play area, totem poles for children with visual impairments and musical equipment.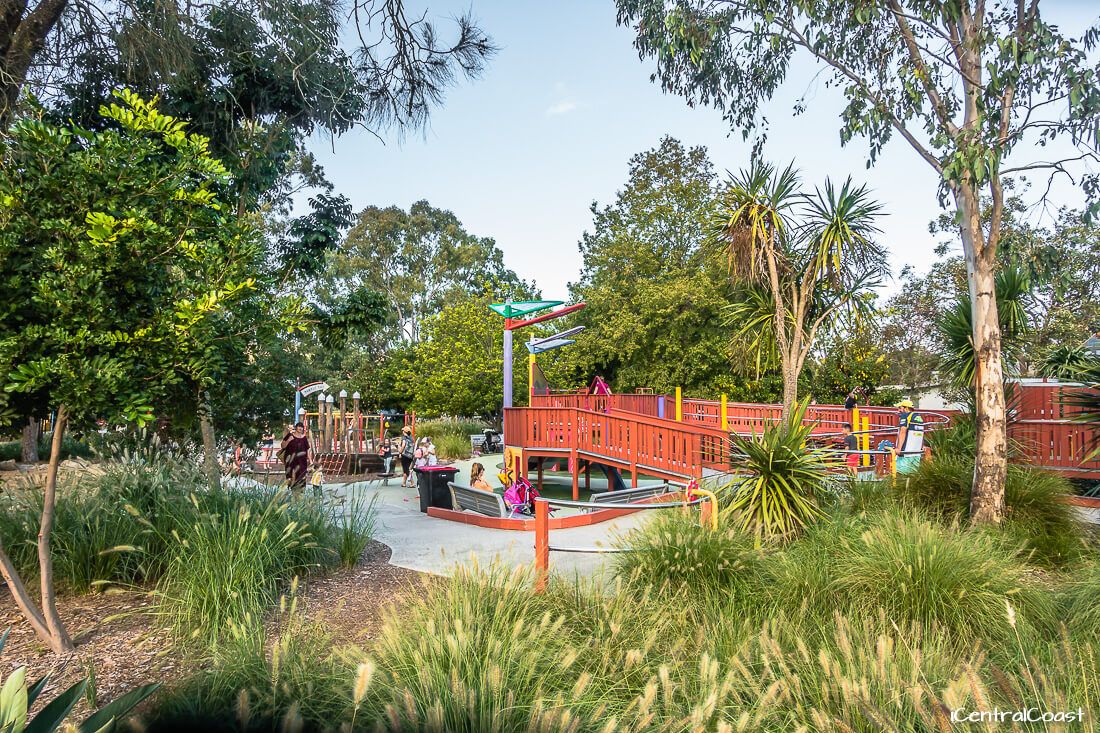 This quiet zone was designed for children with autism spectrum disorders. It seemed popular with younger children and those who liked a quieter play area. It's a very calming spot. The sensory area is wheelchair accessible.
You'll also find swings and climbing nets.
Last but not least, there's a cafe / restaurant right beside the park. Get hot food, drinks and ice cream. Have takeaway or sit on the verandah.
So take your kids to Speers Point Park for a fun and relaxing day out. Take a picnic rug, food and water, sunscreen, bikes / scooters / skateboards, and a change of clothes (because of the water play).  
The playground is just next the shore of Lake Macquarie, where you'll find a walk / cycleway. For a fuller day, bring your bikes and cycle along the edge of the lake. It's truly a beautiful spot.
The park is free.
Speers Point Park Directions
20 Park Rd, Speers Point NSW
There's plenty of free parking.