Tuggerah Lake Bike Path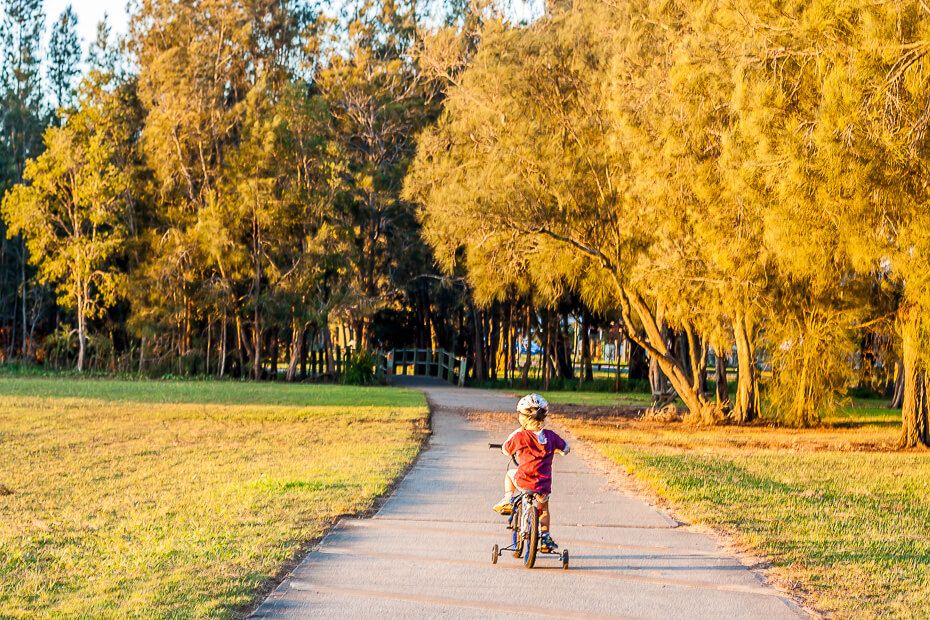 Enjoy a leisurely family ride on the cycle path along the shores of Tuggerah Lake.
Start at The Entrance and cycle on the bike path past picnic areas, playgrounds and the longest jetty in NSW.
Pause at Saltwater Creek Reserve. Have a picnic. Kids can play in the BMX track and playground.
Then turn back or continue to Chittaway Bay... 

Disclaimer: I may receive a small commission from some of the links on this page. 

Overview
The cycleway starts at The Entrance and follows the shores of Tuggerah Lake for 12 km. The cycle path is flat. It's a leisurely bike ride. It passes through Long Jetty then goes all the way to Chittaway Bay.
If your kids are too small to cycle 12 km, head to Saltwater Creek Reserve and turn back.
This playground is located 4 km from The Entrance. You can't miss the park because the cycling trail goes right through it. 
Between The Entrance and Saltwater Creek Reserve is the most enjoyable section of the bike path for families...
Pause and sit beside the lake, play in the playgrounds and walk on the longest jetty in NSW.
If you want to fill the day, visit The Entrance before or after cycling...
Children can have fun in the amusement rides and jumping castles if it's a weekend or school holiday. 
Come for a Tour…
Start cycling from Memorial Park at The Entrance.
You soon arrive at Picnic Point and the skate park – the skate park is a fun start for older children. This skate park must have the best water views of all the skate parks!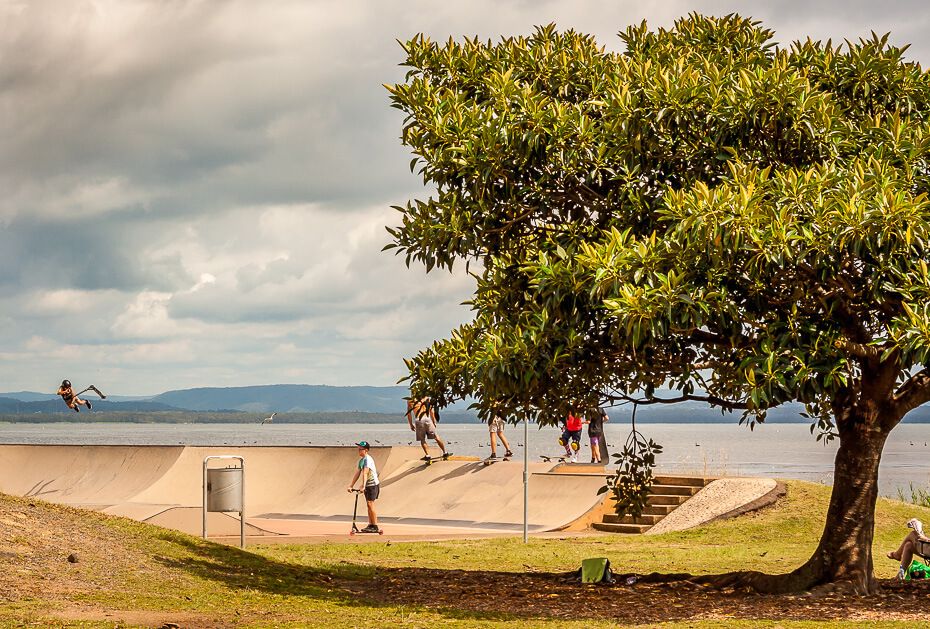 Tuggerah Lake cycleway officially starts from Picnic Point. It's a shared path so stick to the left side.
Tell your children there's a cool playground further away if they need motivating.
When arriving at Long Jetty, you cycle past the very long jetty. Walk on it. Everybody does. It's longer than what it looks like in this photo.

This jetty is also popular with photographers. 

A small beach and four seats facing the lake were recently built beside the jetty...
Sit and watch the sun setting at the end of the day if you can. It's the best spot to be for sunset.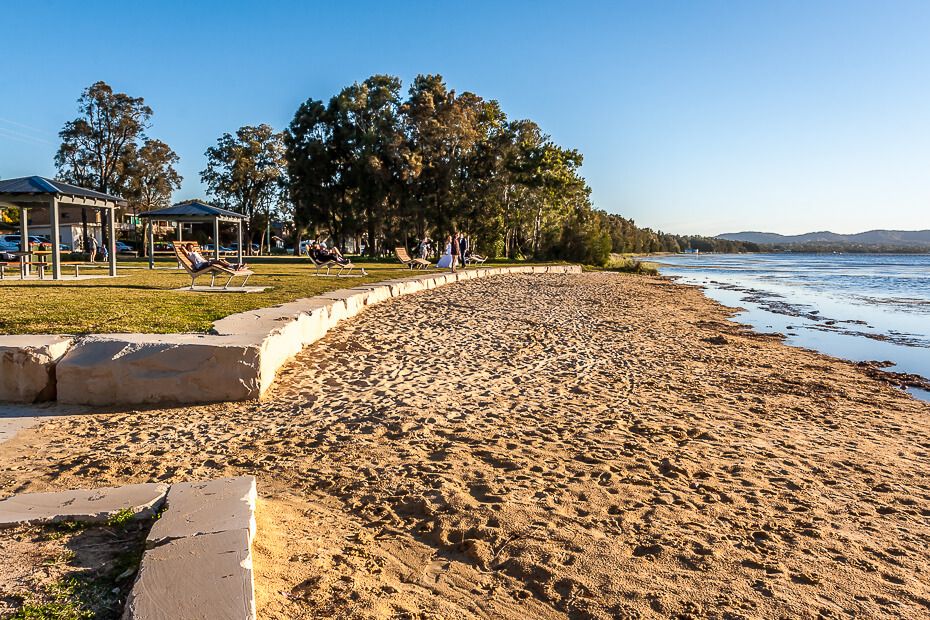 If you need caffeine head up Thompson St to the lights. The locals' favourite cafes are clustered there.
The trendy Glass Onion Society serves fantastic coffee and food. The eclectic decor is worth mentioning too. It's always busy, a good sign that the locals love it.
Green Tangerine is located just across the road from Glass Onion Society. They serve great coffee, bread and pastries. And further down the street is Common Ground Kitchen and Canteen – again, succulent coffee and food.
While you're there, have a wander around the vintage and second-hand shops...  
Long Jetty is an upcoming suburb with young trendy shops and cafes. Some people have compared Long Jetty with a mini Newtown.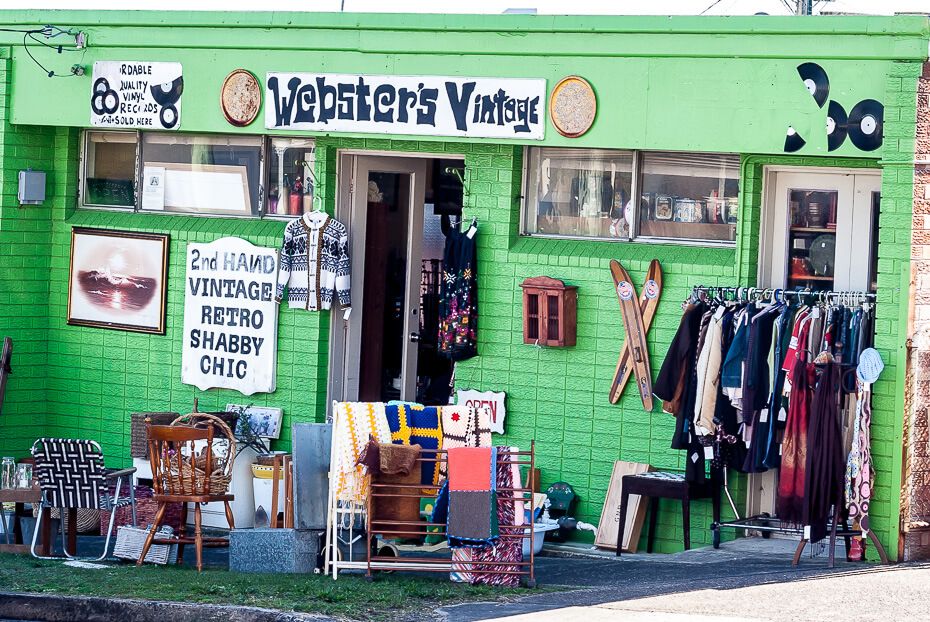 Back on Tuggerah Lake cycleway, you cycle past two other long jetties: Watkins jetty and Parrys jetty. See how far out in the lake we are in the photo? And it's not even the longest jetty...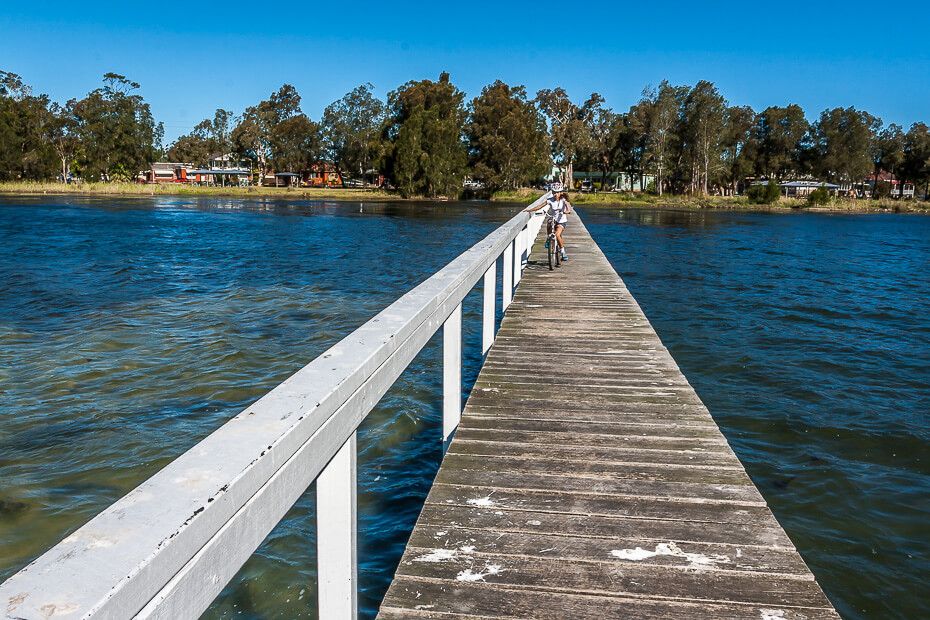 Keep on cycling past playgrounds, toilets, picnic tables and barbecues. The scent of sizzling sausages usually hangs in the air.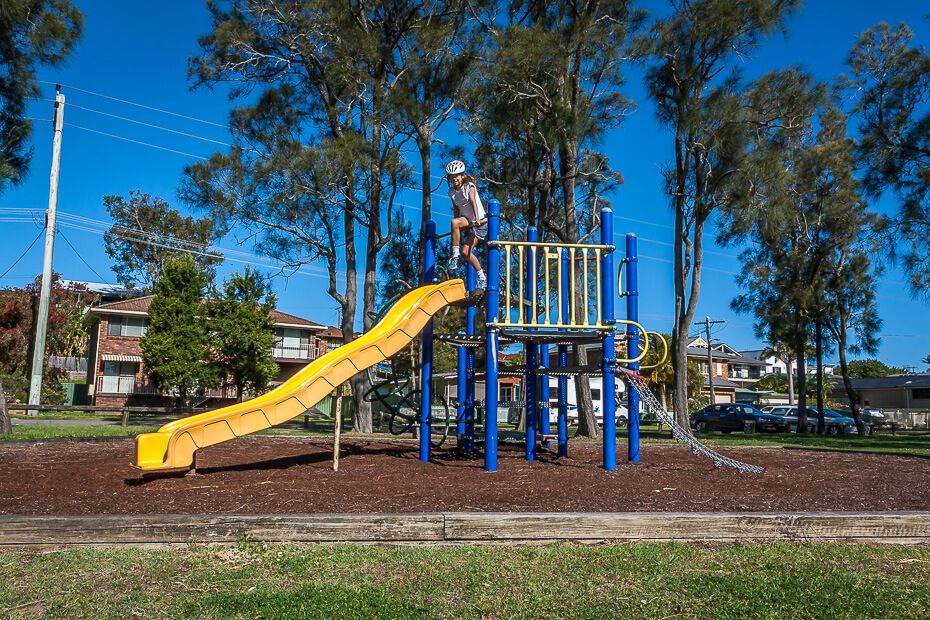 Further along the bike path is Saltwater Creek Reserve. The park is popular with picnickers and children of all ages. There's a fully fenced playground and climbing equipment.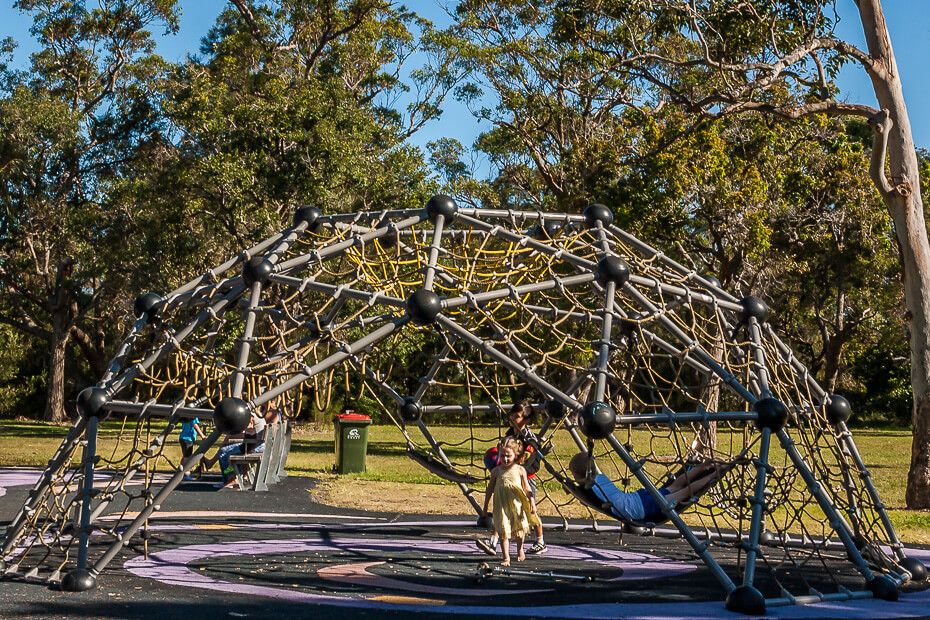 There's also a BMX track...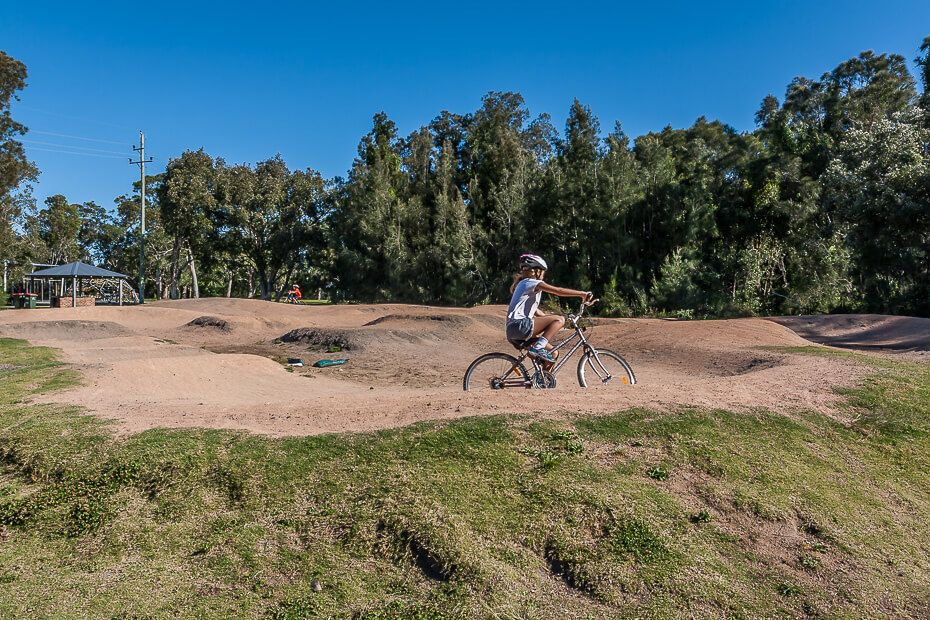 Across the main road is another playground with a climbing rocket. 

Free Wi-Fi is available in the park as well as picnic tables and barbecues.  
Turn around here if your kids are too young to cycle further (or you can't persuade them to cycle further). Otherwise continue past Long Jetty until Chittaway Bay.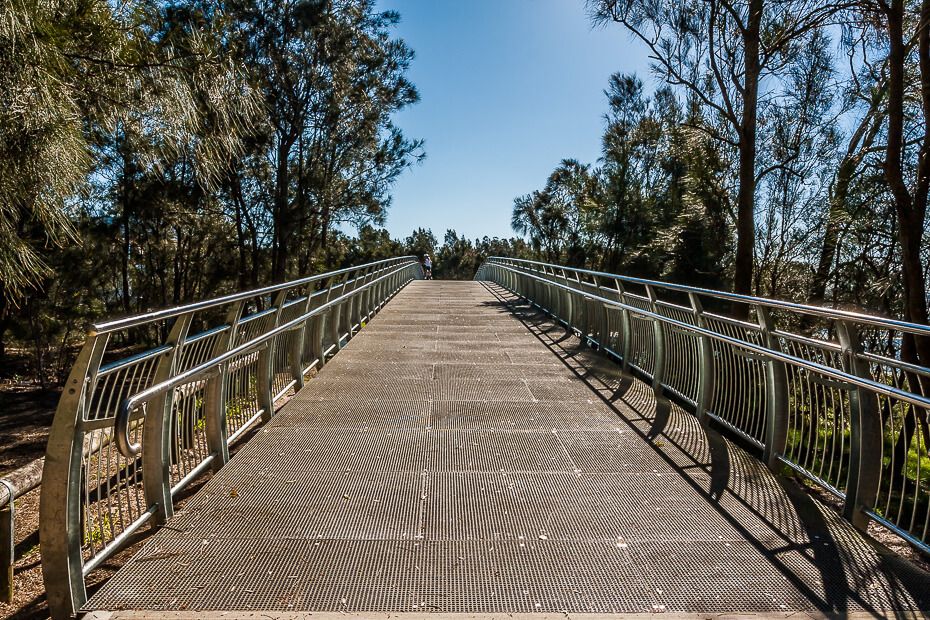 The path continues along the lake and through pretty spots overlooking the lake and people's backyards.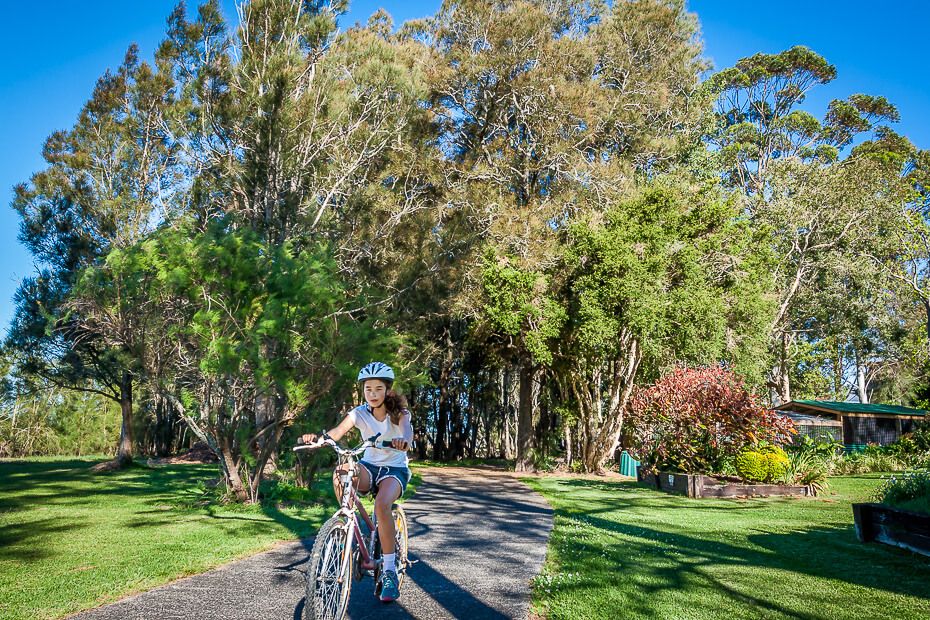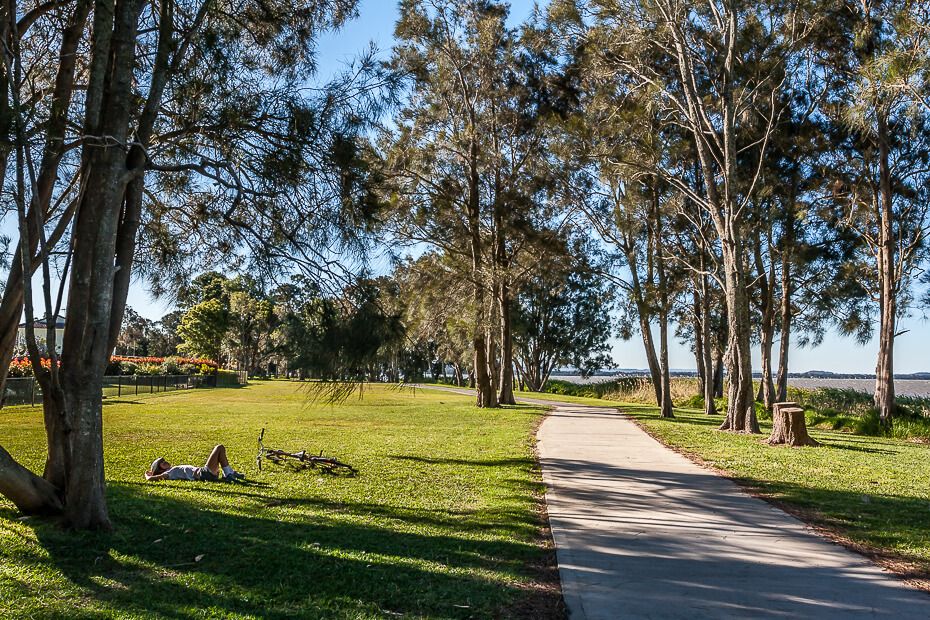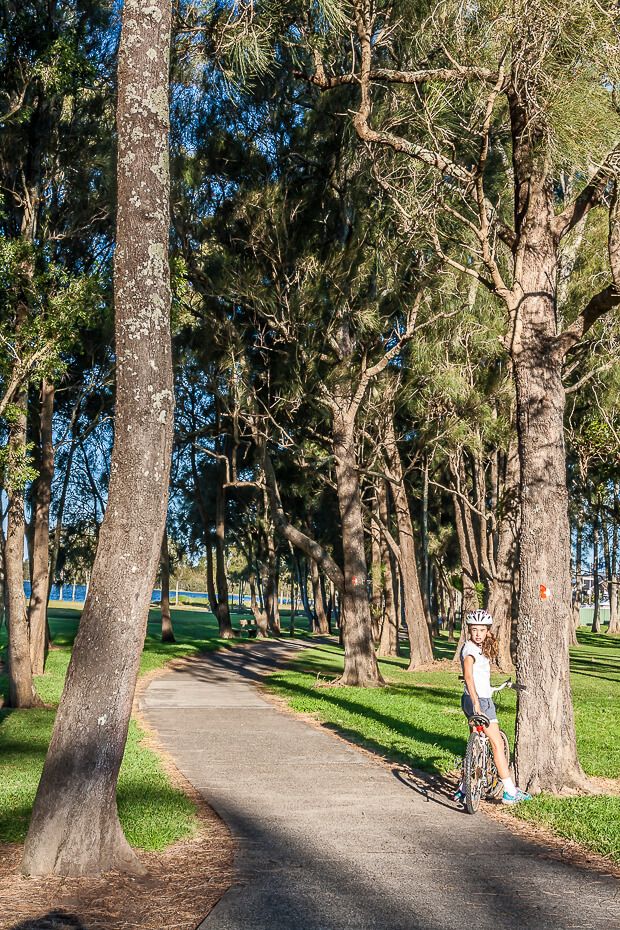 You also come across a couple more playgrounds.
From Chittaway Bay make your way back to The Entrance. 
Emily is having a rest after the "big" ride…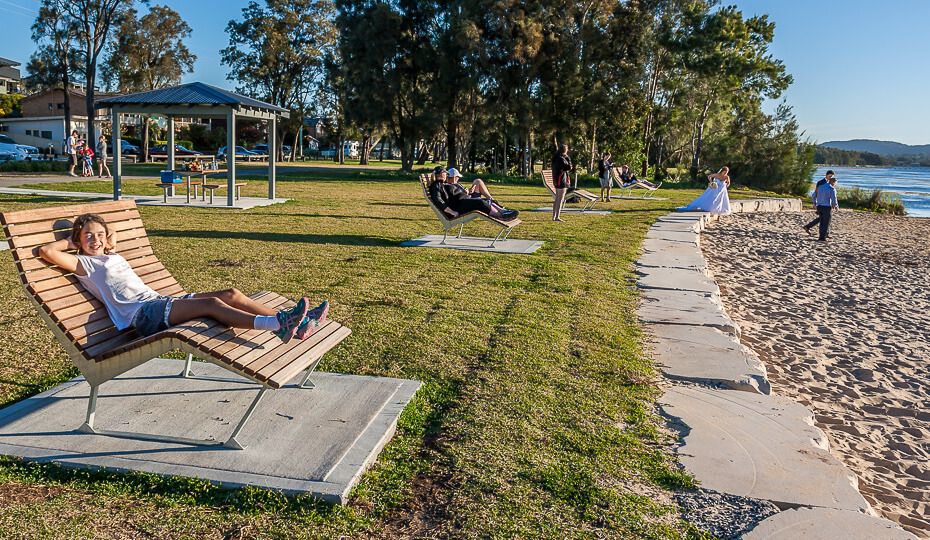 Enjoy the sunset...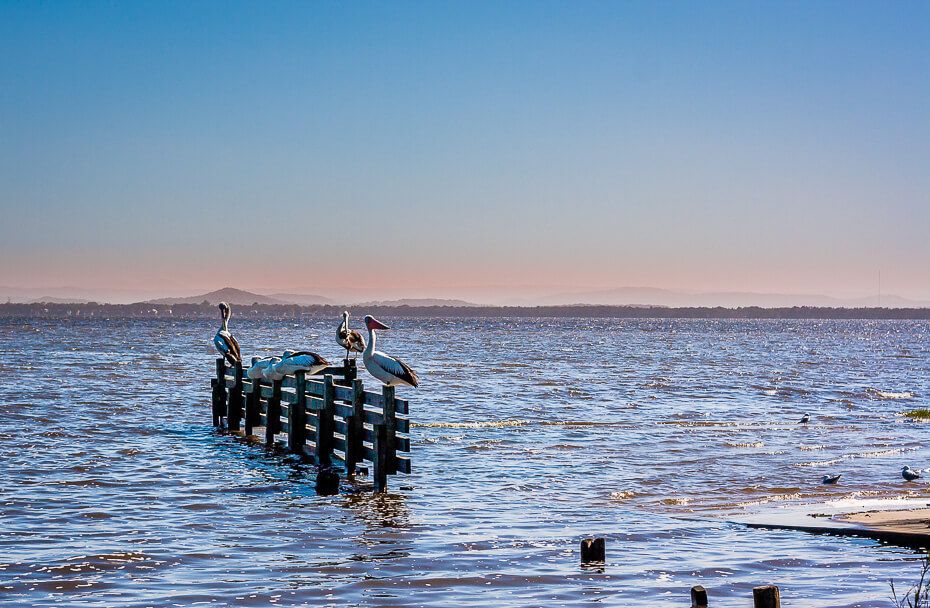 For dinner, cook on a barbecue or eat at our favourite waterfront restaurant, Bistro Jinja. They serve delicious and affordable Pan Asian and classic bistro cuisine and you get views of the water channel.
Try prawns, barramundi or steak. Grab a glass of wine or bring your own bottle – there's a bottle shop close by.

Cycling along Tuggerah Lake is a great way to spend leisurely time with your family.
Bike Hire
Hire bicycles at any of these two outlets...
Boomerang Bike Hire at The Entrance 
These are two automatic bike hire stations open 24/7. One station is located beside the Visitor Information Centre and the other along the boardwalk in Memorial Park.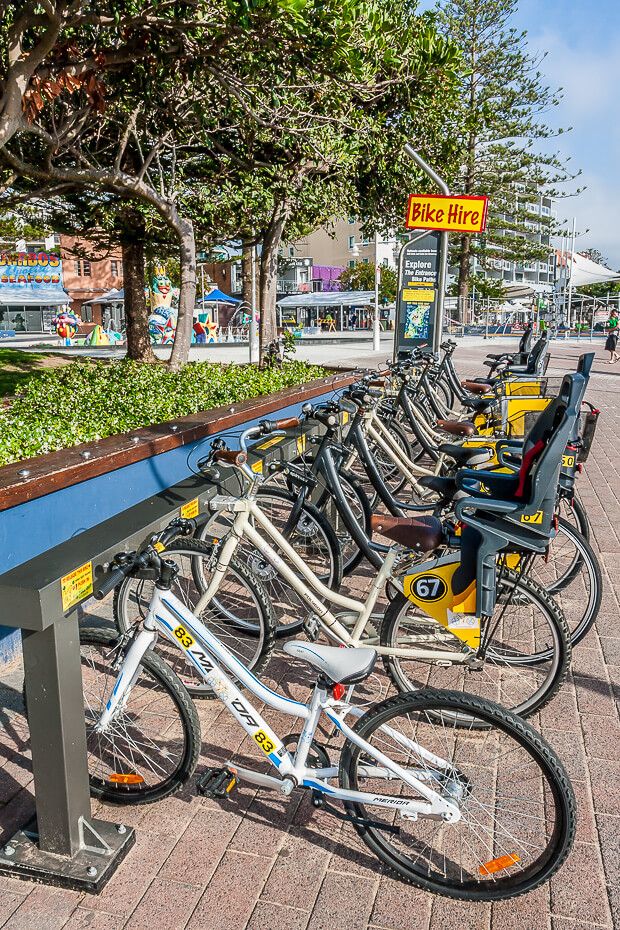 Insert a credit card in the machine. Select a bike and the number of hours required. The bike will unlock automatically. 
At the Visitor Information Centre, you can hire these bicycles:
5 unisex bikes – 3 with child seats
1 tandem bike
2 children bikes (riders over 110 cm tall).
In Memorial Park, you can hire these bicycles:
6 unisex bikes – 4 with child seats
2 children bikes (riders over 120 cm tall)
Get free helmets and bike locks from these outlets:
The Visitor Information Centre
Jordan Cafe across the road from the Visitor Information Centre
DCE Cafe
Cold Rock
Licks Ice Creamery
Big Tuna Fish & Chips
The Oaks Resort
Prices: $14 per hour, $28 for 4 hours, $47 for 24 hours.
E Bike R Us
Rent a bike for cheaper in Long Jetty at E Bike R Us. They have electric bikes, tandems, children's bikes, and standard bikes.
Prices: electric bikes are $20 per hour, standard bikes $15 per 2 hours, $20 per 4 hours, $25 for a full day.
Located at 501 The Entrance Rd. 
Getting There
A free carpark is located beside The Entrance Visitor Information Centre, 46 Marine Parade.