Copacabana NSW 
Copacabana NSW is a well-loved surfing beach.  It's a small town away from noise and traffic. It's also one of the most relaxing holiday spots on the Central Coast.
Here you find only one hotel and a handful of shops and restaurants. It takes about 30 seconds to walk down the main street.
Since it's hilly, most houses sit on the hills and face the beach – the beach rules the place in Copacabana.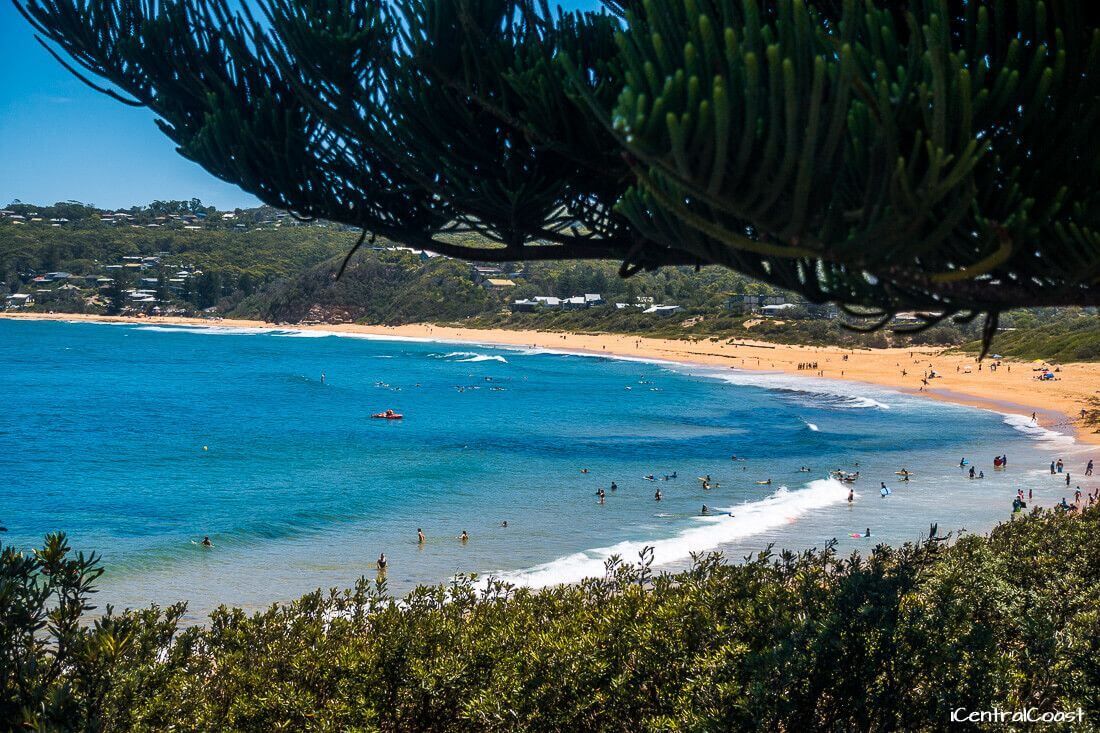 Maybe that's why developers named Copacabana after the beach in Rio de Janeiro. Mind you, this beach looks nothing like the one in Brazil... it's smaller and you won't sight any high-rises.

So if you'd like a relaxing holiday lying under the sun, swimming and surfing, or even just looking at the ocean from your balcony, Copacabana, or Copa as we call it, could be the ideal place for you.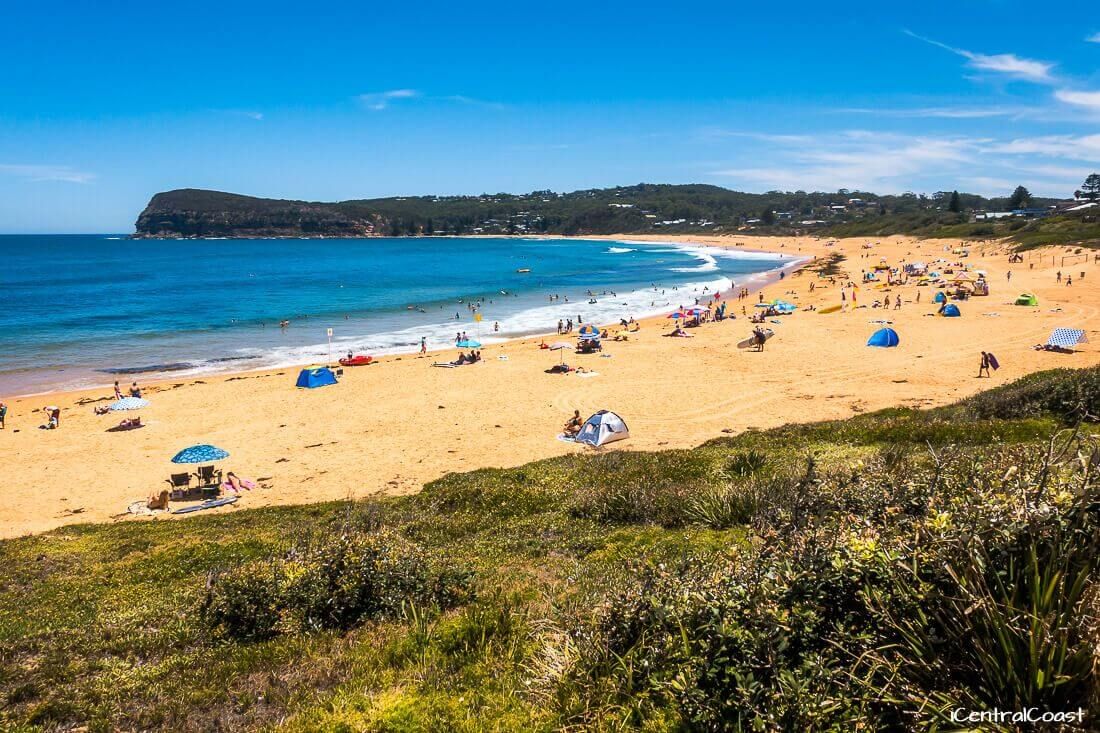 Table of Content:
Allaigai Bay Cafe
For a great coffee, breakfast or lunch go to Allagai Bay Cafe. It's the local's favourite cafe.
If they have a Nutella and walnut muffin… or any muffin or banana bread for that matter… grab one. Eat it as slowly as you can so that it lasts as long as possible. I didn't want it to end!
Other restaurants: 
Bar Copa II recently opened on the main street. I haven't tried it yet but friends found it to be good Italian food.
Excellent restaurants are located five minutes away in Avoca. The finest are Bombini and Mojito Joe's. 
Things to Do in Copacabana 
Surfing – Copacabana attracts many surfers. The pro surfer Matt Wilkinson (who the 2016 Quiksilver Gold Coast Pro and the 2016 Rip curl Bells Beach Pro) has grown up surfing in Copacabana. If you'd to learn to surf, check out Central Coast Surf Academy. 
Swimming – lifeguards patrol the water between September and April. Swim between the flags to be safe.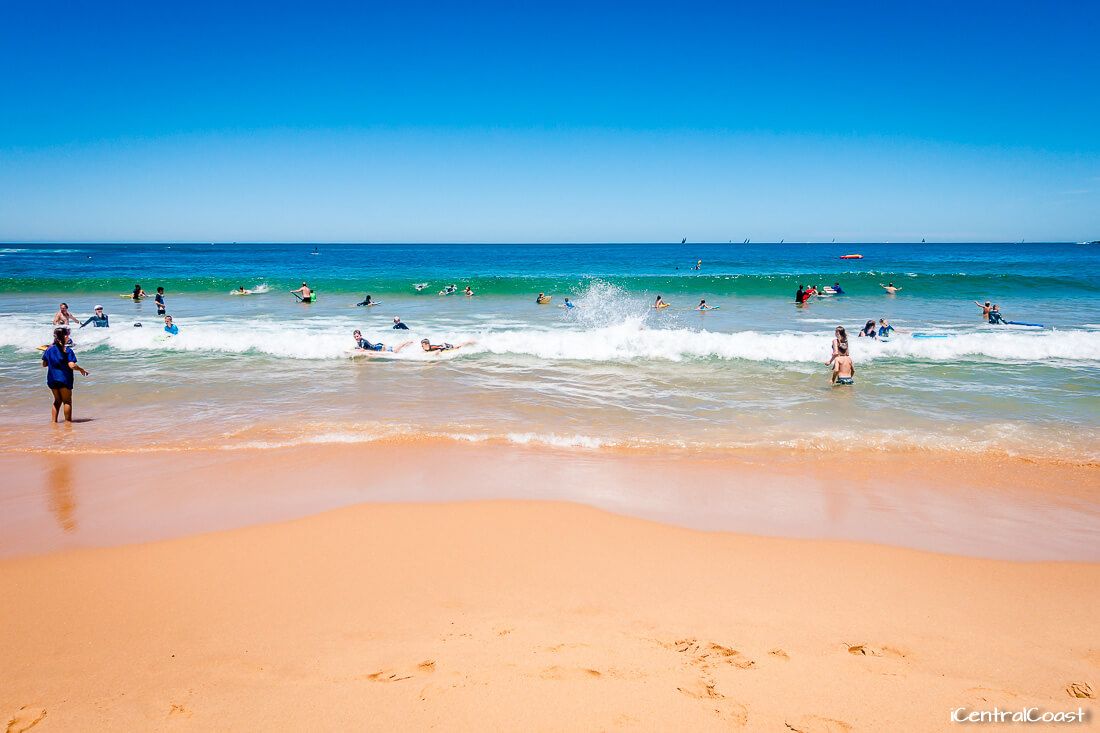 Copacabana is more comfortable than Avoca in summer because it's sheltered from the Northeasterly winds that can blow strong in the afternoons.  

Kids – entertain the kids in the beautiful rockpool, the little playground behind the beach or skate park.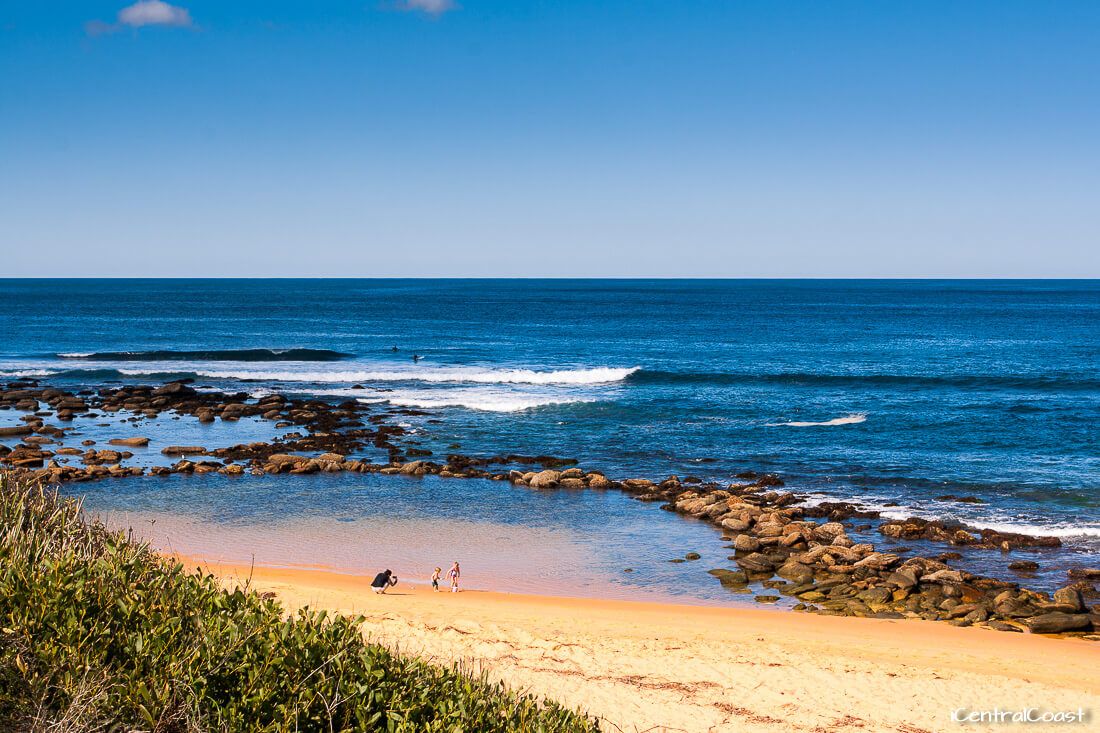 Dogs – there's about 400 metres of off leash dog friendly area on the beach between Copacabana and Macmasters (the beach at the other end).
Cockrone Lagoon – Kayak or splash with the kids in Cockrone Lagoon. But be careful because it's susceptible to pollution. It's also a popular dog off leash area. Avoid it after rainfall. Mind you, many people swim there anyway…
Captain Cook Lookout – visit Captain Cook Lookout for great views of the ocean or to watch Humpback Wales migrating between the end of May and early August. Drive on Del Monte Place to the top of the hill. Follow the directions to the Lookout. If it's not too hot, have a picnic there.  
Things to do Near Copacabana 
Aquafun – have fun on pedal-boats, kayaks and stand up paddleboards on Avoca Lake (Ficus Avenue in Avoca Beach). The area is perfect for picnic as well. More about Aquafun. 
Avoca Beach Picture Theatre – this cinema is one of the few remaining one-screen cinemas in Australia. It's located just across the beach in Avoca. They screen quality movies (but they don't screen kid movies. For that you'll have to go to Erina Fair or Ettalong).
Avoca Beachside Markets – the popular markets occur the fourth Sunday of every month. You find a variety of beautiful and quality things like home furniture and decoration, clothes, jewelleries, locally produced food.  Get there early to find parking close to the markets. It's located at Heazlett Park in Avoca Beach. More on the markets. 
Bouddi National Park – the National Park is 15 minutes by car. If you like bushwalking, I have written a page here on the best walks in Bouddi National Park. Also, check out some of the hidden beaches and Marie Byles Lookout. 
The 8 km Coastal Walk in Bouddi is one of the most popular bushwalks in Bouddi. It starts from Macmasters Beach. Why not walk it from Copacabana? 
Accommodation in Copacabana nsw 
Rent a Holiday House
Rent your accommodation through Stayz or Airbnb. If you'd like to see what's available, this link sends you directly to the search page for Copacabana NSW.
The accommodations are located either on the flat surface behind the beach or on the hills at the back of the town.
If you have kids and would like to walk back and forth to the beach, choose an accommodation on a flat surface around Del Rio Drive or Del Mar Drive (see the map below). There are no hills to climb and kids can ride their bikes.
But If you'd like fabulous ocean views from your balcony and watch the sun rise while sipping a steaming cup of coffee, pick an accommodation on a hill. You'll get a view like this…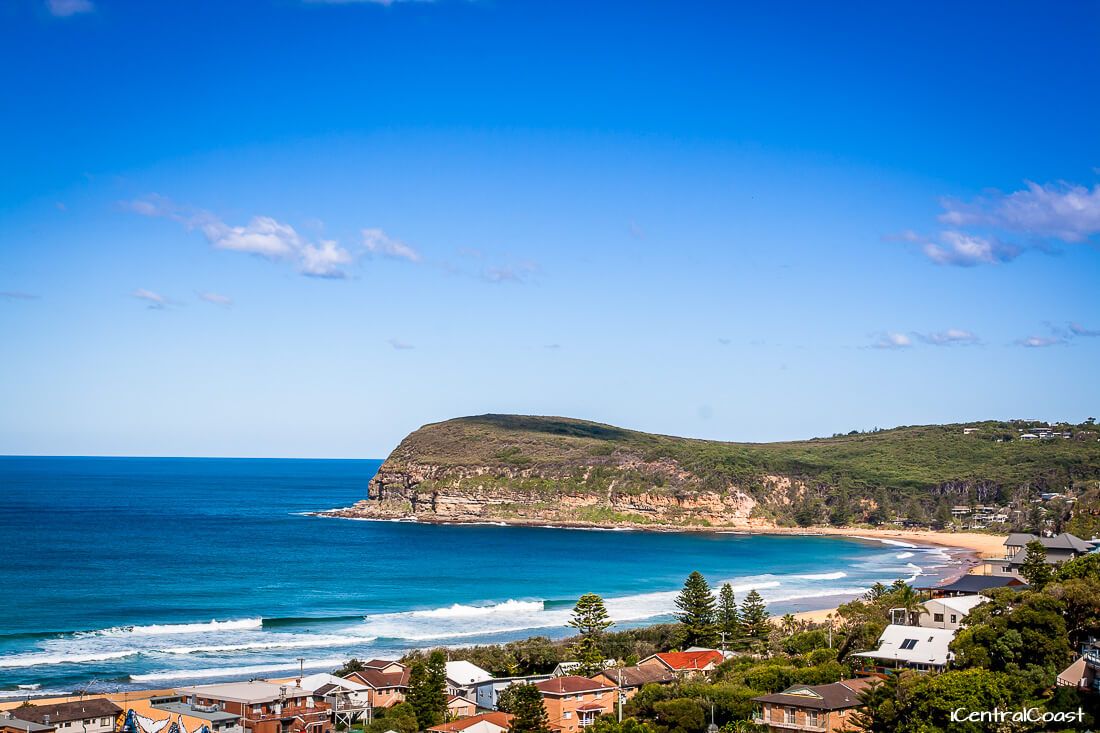 Or this…

Copacabana Shores - Accommodation 
Copacabana Shores is a 4.5-star self-catering boutique hotel. Service is friendly and the rooms are clean, modern, family-friendly, and centrally located… from this accommodation, it takes about one minute to walk to the beach. Imagine… walking back and forth between the warm sand and your room… as many times as you want...
Features include…
Swimming pool
Comfortable king size bed (two king singles joined together)
Washing machine & dryer
Fully equipped kitchen with dishwasher
Wifi
Underground parking
Flat screen television with Foxtel channels
Large spa bath
Lift access
Cots if required
Choose between a Studio Spa Suite or a Townhouse.
The Studio Spa Suite, with or without pool view, is the smallest room. It suits two people.
With children you'll be comfortable in the Deluxe or Family Townhouse. It sleeps up to four people.
The townhouse is a split-level apartment. Upstairs you get a king bed, a kitchen, a bathroom and a television. Downstairs you either get a fold out sofa double bed or two single beds, another kitchen, another bathroom and another television –  it's convenient for families. The playground is located just beside the hotel.
Be aware… no ocean views from this accommodation. The rooms at the front of the hotel overlook the back of the shops on the main street. The rooms at the back overlook the hill (a better view). I suggest you call Reception so they can offer you the best accommodation for your requirements.
Prices vary between $139 and $460 – It really depends on the room and time of the year.
Where is Copacabana nsw
Are You Liking It?
Comments