The 10 Best Things to Do in Copacabana NSW
Copacabana on the NSW Central Coast is a well-loved surfing beach.
It's a small town away from noise and traffic, and it's also one of the most relaxing holiday spots on the Central Coast.
Disclaimer: I may receive a small commission from some of the links on this page. 

Here you find only one hotel and a handful of shops and restaurants. It takes about 30 seconds to walk down the main street.
Since it's hilly, most houses sit on the hills and face the beach - the beach rules in Copacabana.
Maybe that's why developers named Copacabana after the beach in Rio de Janeiro.

Mind you, this beach looks nothing like the one in Brazil. It's smaller and you won't sight any high-rises.
Things to Do in Copacabana
1. Swim Between the Flags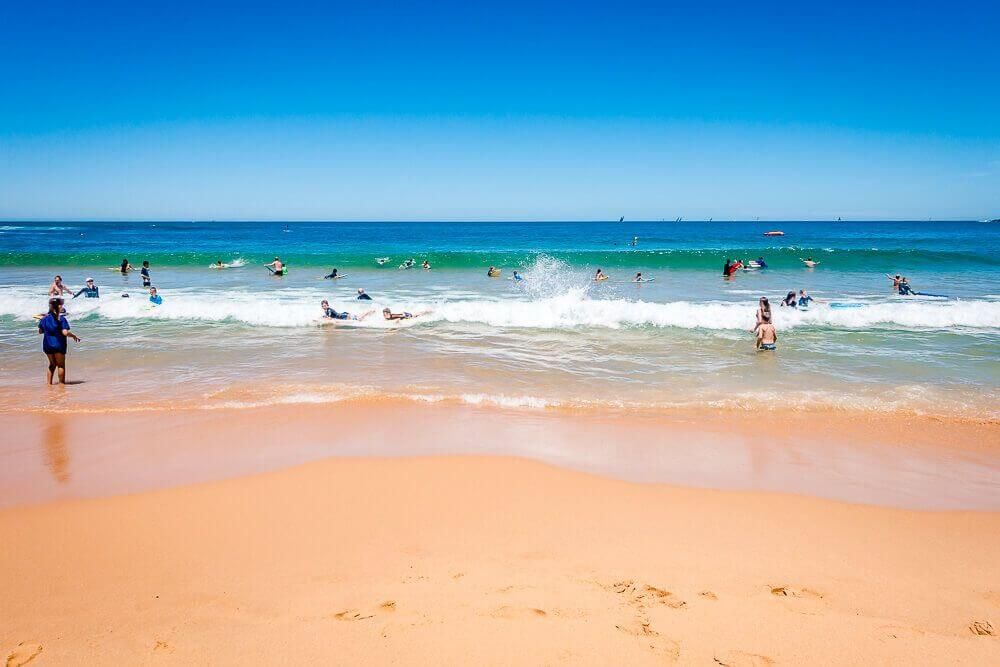 Lifeguards patrol the water between September and April. Swim between the flags to be safe.

Copacabana is more comfortable than its famous neighbour Avoca Beach in summer. The beach is sheltered from the north-easterly winds that can blow strong in the afternoons.  
2. Chill at Cockrone Lagoon
Kayak or splash with the kids in Cockrone Lagoon.
But be careful because it's susceptible to pollution, so avoid it after rainfall.
Mind you, many people swim there anyway. 

3. Entertain the Kids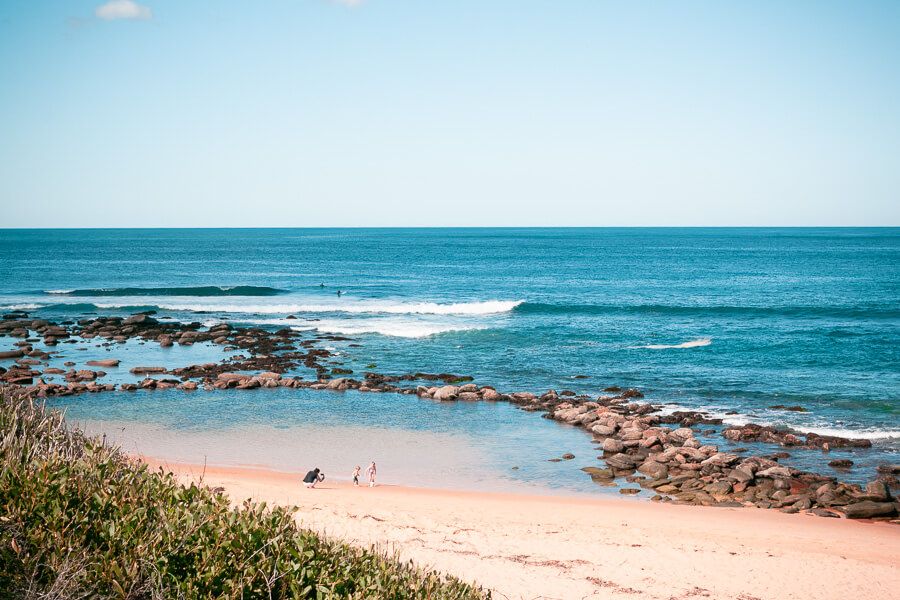 Small children enjoy swimming in the rockpool at the northern end of the beach. The flags are also located a few metres away.
You can take the kids to the lagoon too. The water is shallow in many places and children love splashing about.
And there are a new playground and a small but popular skate park behind the beach.
4. Exercise Your Dog
This beach is fantastic for dogs. Dogs can run off the leash for about 400 metres near the lagoon.
It's a pleasant walk for owners too because of the beautiful views.
If you prefer, sit on the sand and let the kids and the dog run free while you revel in the views of the ocean.
5. Catch a Few Waves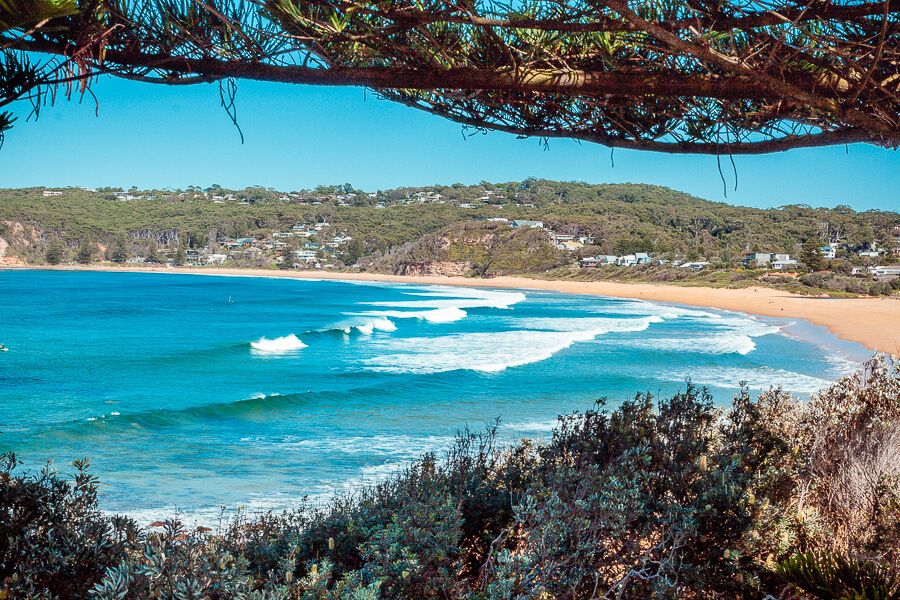 Copacabana attracts many surfers.
The pro surfer Matt Wilkinson (who won the 2016 Quiksilver Gold Coast Pro and the 2016 Rip Curl Bells Beach Pro) has grown up surfing in Copacabana.
If you'd like to learn to surf, check out Central Coast Surf Academy. 
6. Hire Kayaks and Pedal Boats at Aquafun
Have fun on pedal-boats, kayaks and stand up paddleboards on Avoca Lake.
The area is perfect for a picnic as well. 
7. Take in the Views at Captain Cook Lookout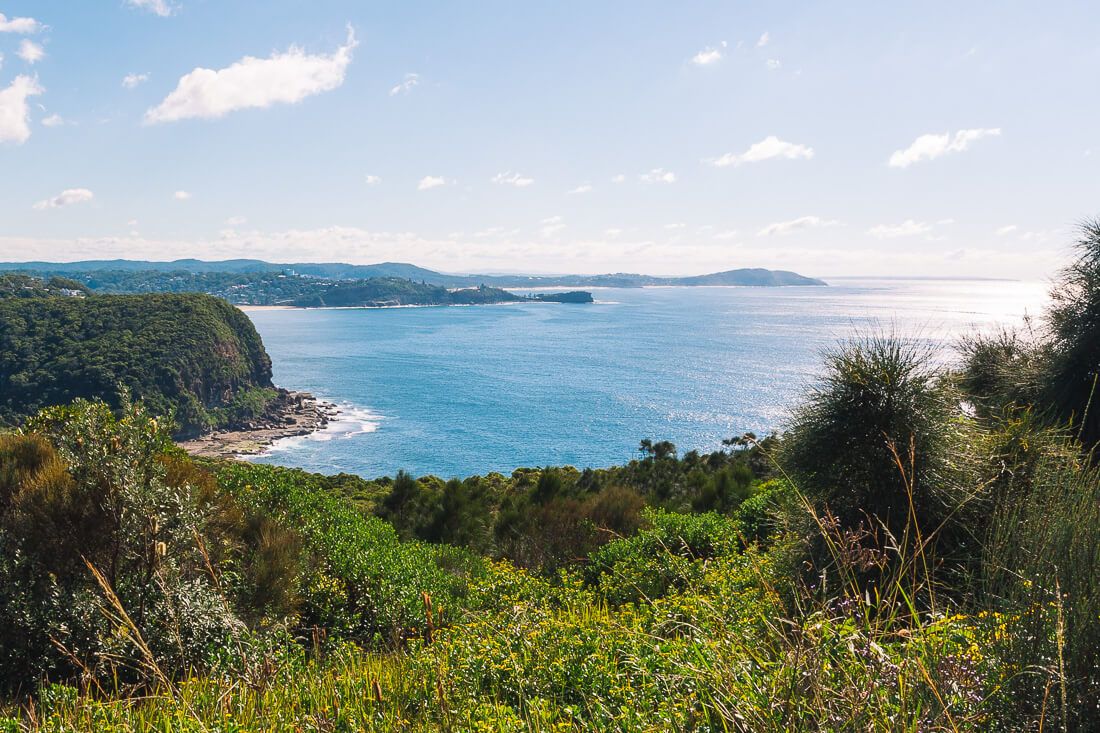 Visit Captain Cook Lookout for superb views of the ocean.
Watch humpback whales migrating between the end of May and early August.
If it's not too hot, have a picnic there.  
Drive on Del Monte Place to the top of the hill. Follow the directions to the lookout. 
8. Enjoy the Atmosphere at Avoca Beachside Markets
These locals' favourite markets happen on the fourth Sunday of every month.
You find quality home furniture and decoration, clothes, jewellery, locally produced food. 

Located at Heazlett Park in Avoca Beach.
Get there early to find parking close to the markets. 
READ MORE: Avoca Beachside Markets
9. Watch an Independent Movie at Avoca Beach Theatre
Avoca Beach Theatre is one of the few remaining single-screen cinemas in Australia.
The cinema is located just across the beach in Avoca.
They screen quality movies (but they don't screen kid movies. For that you'll have to go to Erina Fair or Ettalong).
10. Bushwalk in Bouddi National Park
Bouddi National Park is a 15-minute drive away.
If you like bushwalking, there are plenty of great walks and hidden beaches.
The 8-kilometre Coastal Walk is a famous bushwalk in Bouddi. The track begins at Macmasters Beach, and you can walk there from Copacabana along the beach.
READ MORE: Bouddi National Park bushwalks
READ MORE: Coastal Walk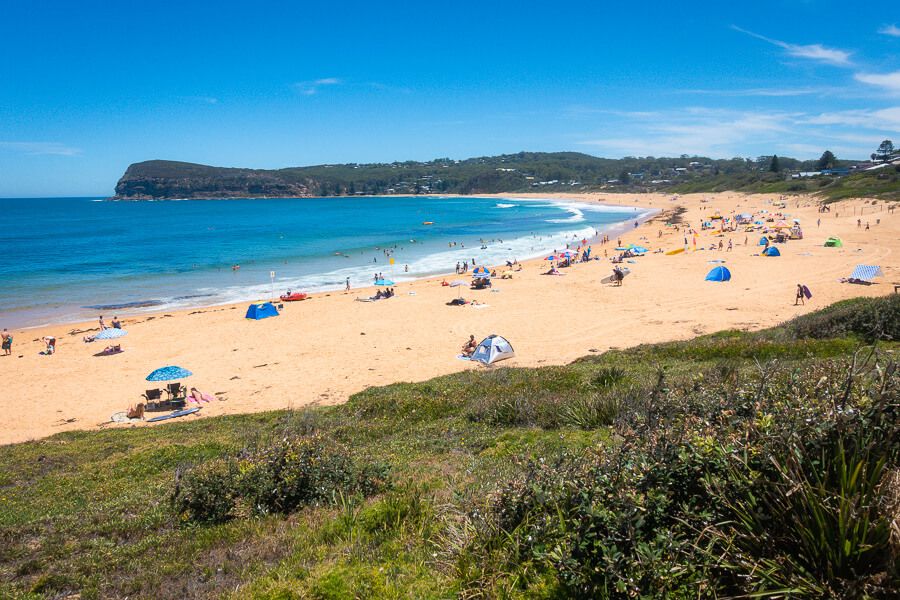 Where to Eat
Copacabana has some great food options and a few places that serve delicious coffee. Here are some of the local favourite places:
You're lucky to be staying in Copacabana right now because the best bakery is right here. Sip on a fantastic coffee and savour amazing baked goodies at Burnt Honey Bakery. Fabulous!
Relish a delicious breakfast or brunch at Cabana Cafe and Bar. Sit indoors, outdoors or on a beanbag. This cafe serves yummy food, including burgers and great coffee. And the staff is friendly.
Taste scrumptious rustic wood-fired Italian pizzas at Lady Copa Pizzeria e Birra. They also serve vegetarian and vegan options! Drink some wine or craft beer on tap with your pizza for a perfect evening.
Savour tasty tapas at Ocean Bar Cantina. Try prawn twisters, chorizo croquettes, salt and pepper squid, baby octopus, baked Camembert. Accompany your meal with a delightful cocktail like a mojito or a margarita.
Where to Stay in Copacabana 
Most visitors in Copacabana stay in a holiday rental. You can search on a site such as Airbnb.
Where is Copacabana 
Located 1 hr 30 min north of Sydney or 1 hr 50 min south of Newcastle via the M1 Freeway. 

More Things to Do on the Central Coast