Killcare Beach 
Killcare looks and feels like some of Sydney's beach suburbs... but smaller and much more peaceful. 
The village is located on the northern side of Broken Bay and opposite Sydney's Northern Beaches.
The village is bordered on all sides by the Tasman Sea, Hardys Bay and Bouddi National Park. It's a perfect starting point for both water and national park activities: Swimming. Surfing. Boating. Fishing. Hiking. Mountain biking.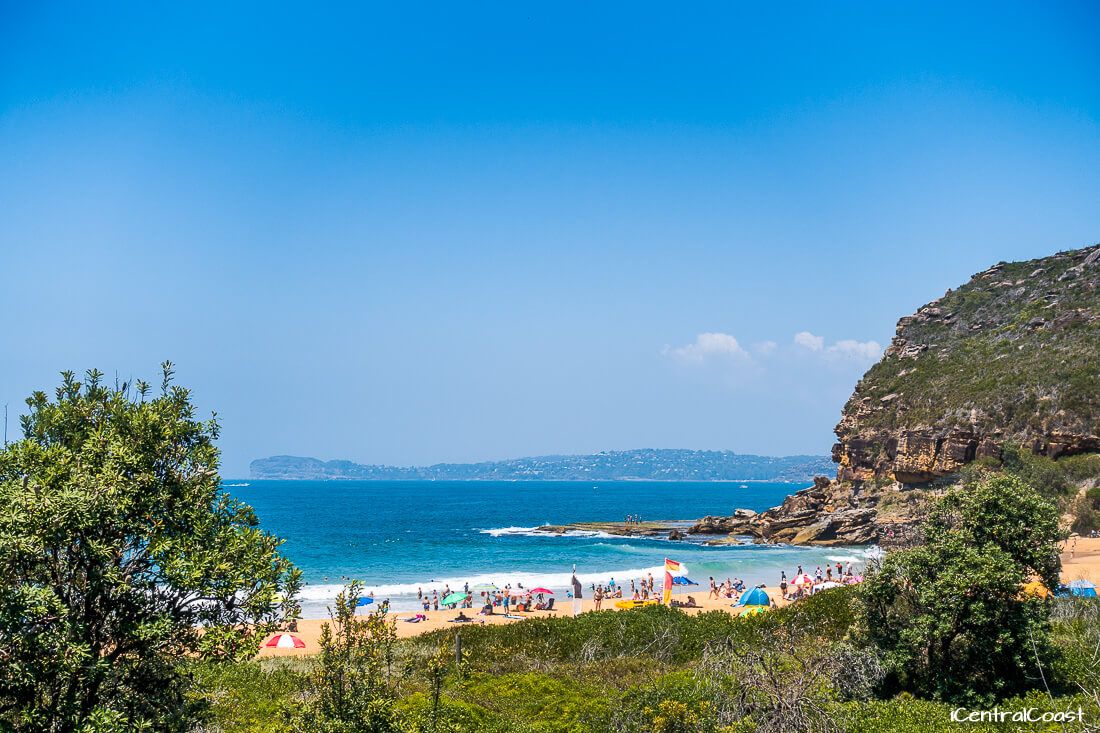 Welcome to one of my favourite places on the Central Coast NSW...

Killcare Beach is a picturesque 1.6 km beach bordered by the bushland of Bouddi National Park.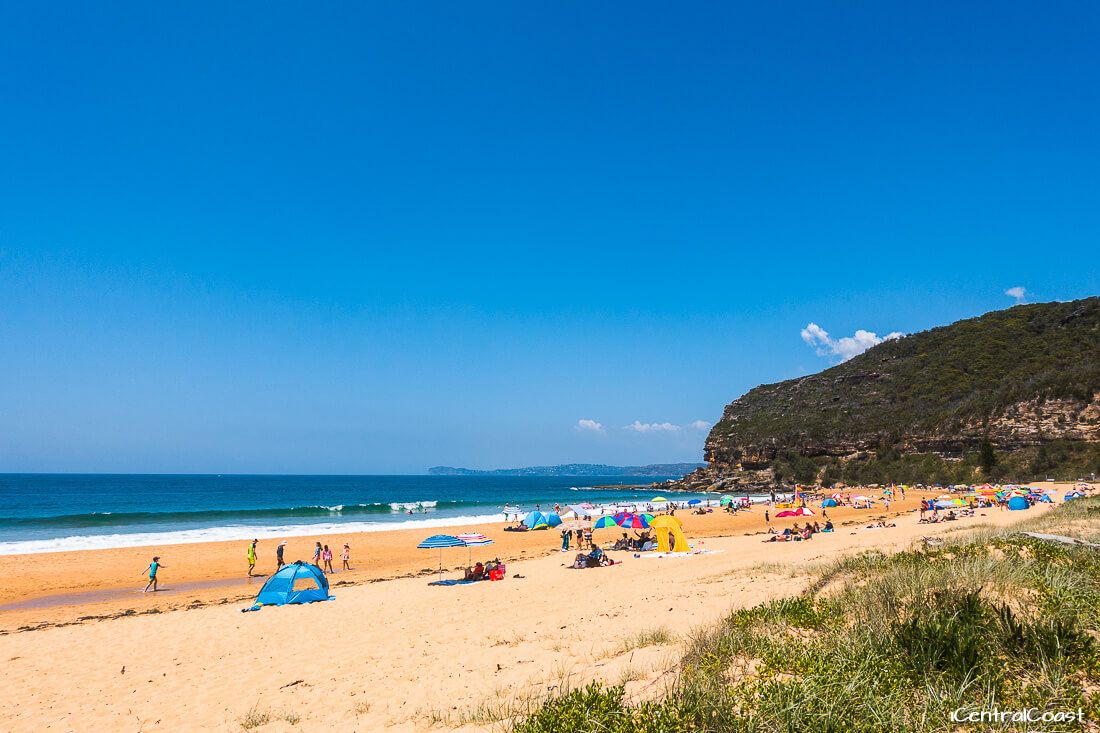 The beach is patrolled from the start of the September school holidays until the end of the April school holidays. The beach is popular with surfers and there's a small rock pool for children...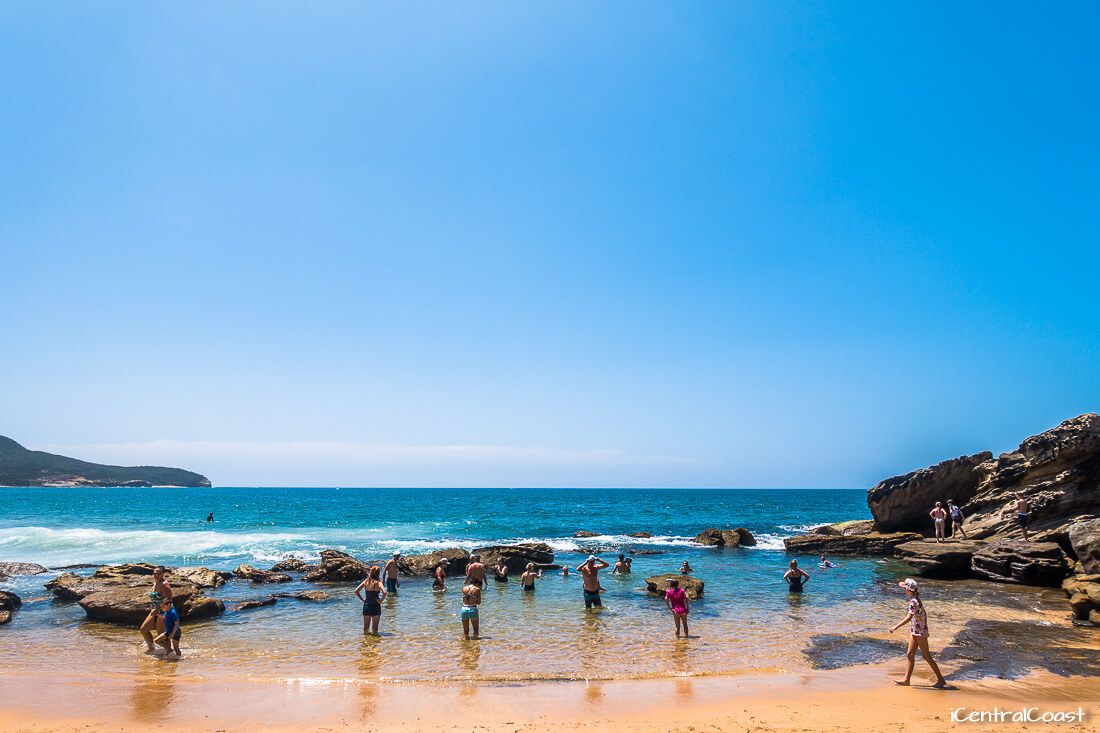 At the beach you'll find toilets, water refill station, food kiosk and restaurant. Horizons at Killcare offers great food and water views.
Dogs can walk freely on the beach in the middle section. This beach is very dog-friendly.
The eastern side of the beach is called Putty Beach. It's part of Bouddi National Park. This beach is completely natural. And the water is calm and sparkly blue – it's one of the locals' favourite beaches...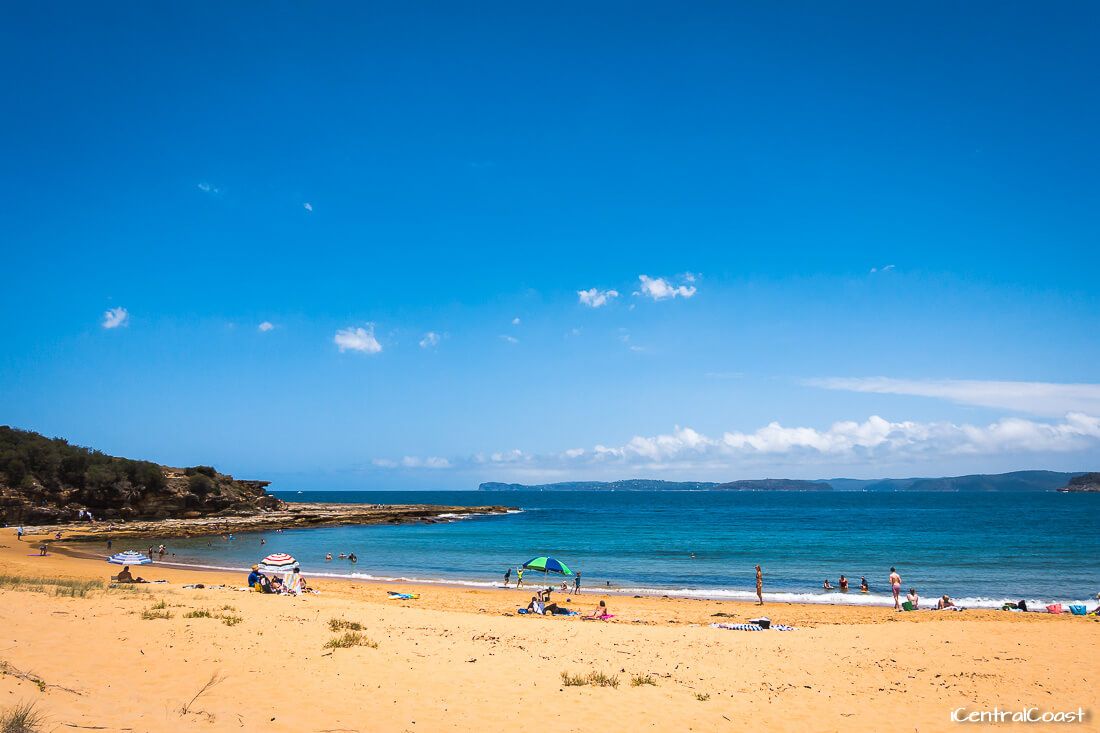 Putty Beach campground and the start of the Coastal Walk are located at Putty Beach. Parking at Putty Beach costs $8 (because it's part of the national park).
Bouddi National Park offers plenty of walks and lookouts with amazing coastal views. You can even walk to five isolated beaches.

Bouddi National Park's best walks:
In town you'll find a cluster of shops with an art gallery, great cafes, a bottle-lo and Yum Yum eatery. Yum Yum Eatery is a fine restaurant. Try sashimi, tempura and pot stickers while enjoying the sunset over Brisbane Water.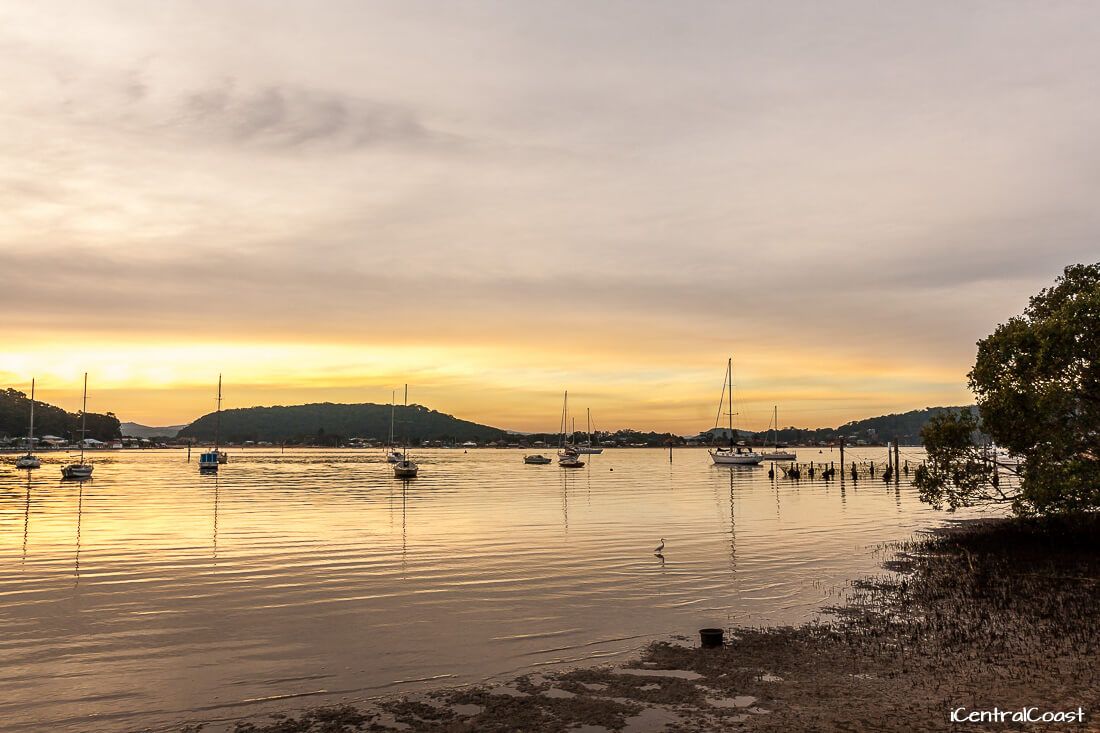 Hardy's Bistro is one of the locals' favourite cafes. You can enjoy the view of the water from the verandah. The Fat Goose is another locals' favourite cafe. It's the place to go for deli, fresh bread and pastries. If you're looking for a family-friendly place to eat, try Hardys Bay Pub. They make great fish n chips.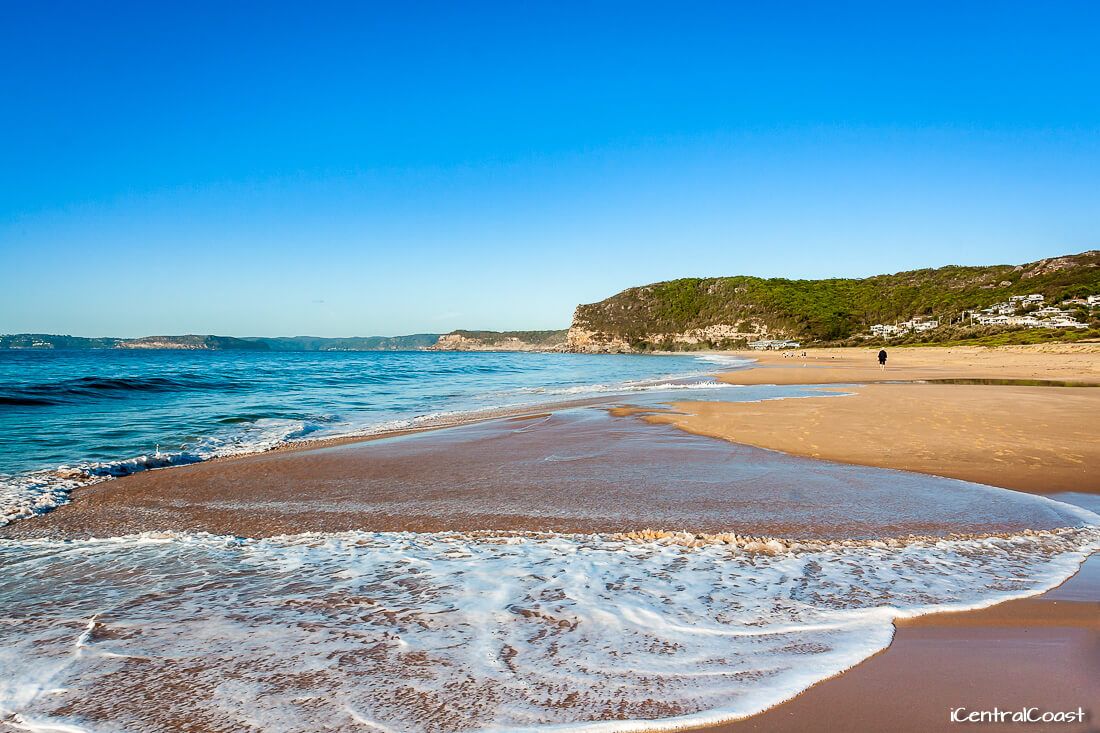 Accommodation
This village may be a perfect getaway destination if you want to enjoy a wide range of outdoor activities topped with fine restaurants and luxury accommodation...
Bells at Killcare offers elegant cottages set in beautiful gardens. Award-winning chef Steve Manfredi overseas the menu at Manfredi at Bells. You can relax on the balcony while sipping champagne and throw in a few massages and yoga sessions. The beach is close by, and you can walk in Bouddi National Park from your doorstep.
If you'd like to completely relax for a few days, Bells can organise seaplane transport from Sydney.
If you prefer camping, Putty Beach Campground is in a pretty spot beside Putty Beach. It's also near the start of the Coastal Walk. The site has cold showers and running water.
Getting There
Ferry: The Palm Beach Ferry departs from Palm Beach and stops at Wagstaffe, which is 2.6 km from here. 
Car: 1 hr 35 min from Sydney via the M1 Pacific Motorway (F3). Follow the directions on Google Map. 
You May Also be interested in ….

Are You Liking It?
Comments