Things to Do in Killcare
This post may contain affiliate links. Please read our disclosure for more information. 

Killcare is a relaxing beachside village on the Central Coast NSW Australia.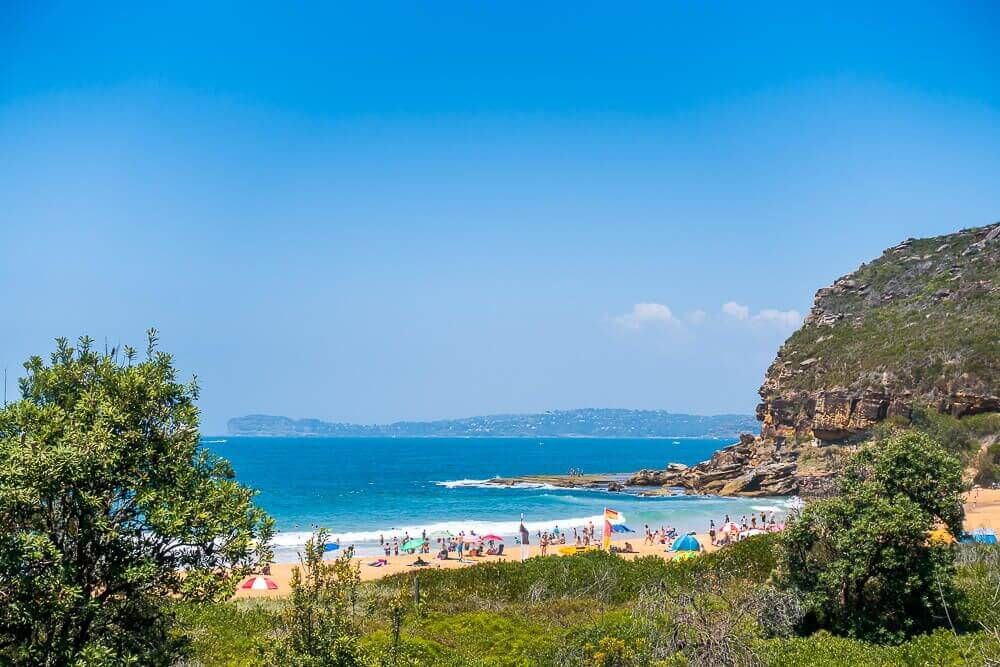 The village is surrounded by the Tasman Sea, Hardys Bay and Bouddi National Park.
It makes for great weekend getaway from Sydney as you can enjoy fine dining, five star accommodation, great bushwalking and water activities.
Find out more about Killcare below. 
Attractions
Killcare Beach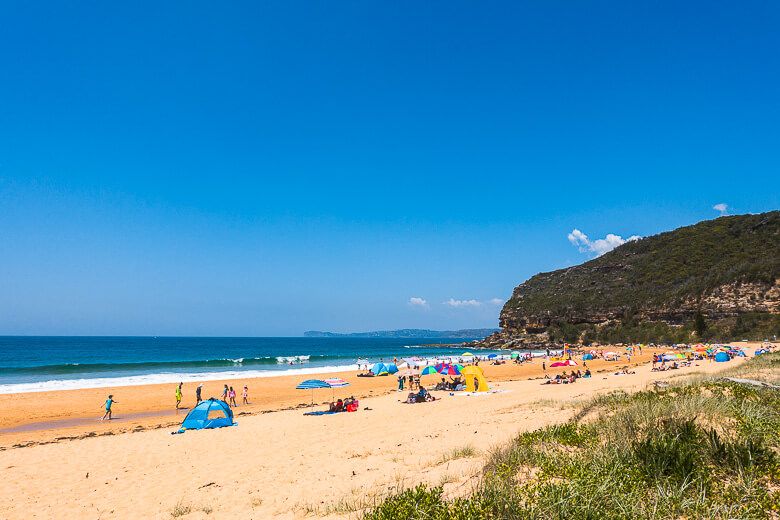 Killcare Beach is a picturesque 1.6 km beach bordered by the bushland of Bouddi National Park. 

The Surf Life Saving Club is located on the western side of the beach. 
The beach is patrolled from the start of the September school holidays until the end of the April school holidays.
It's popular with families, couples and surfers.
Children enjoy playing in the small rock pool...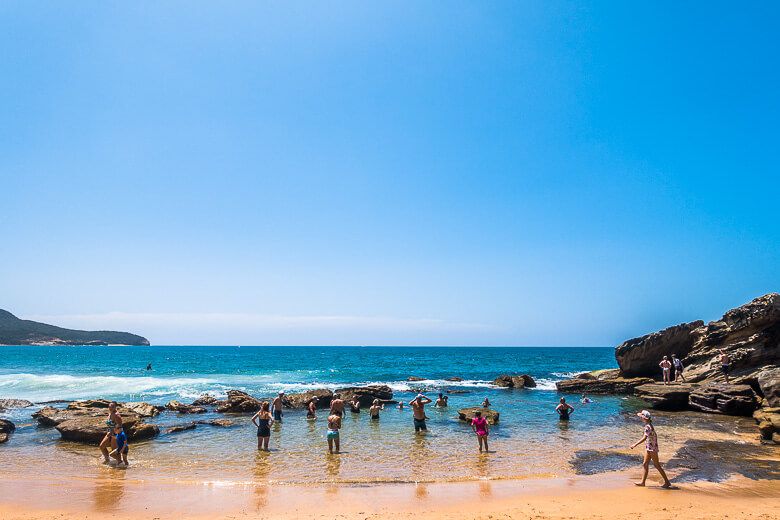 You'll find great facilities at this beach: toilets, a water refill station, a food kiosk and a restaurant with great food and water views.
To get there follow Beach Drive to the end. 

Putty Beach
If you prefer swimming in calm water, head to the eastern side of the beach. 
Putty Beach is part of Bouddi National Park. This beach is completely natural, it's one of the locals' favourite beaches.
Take your snorkels and inflatables!
If you'd like to walk your dog, the middle section of Putty Beach is dog-friendly. Park on Beach Drive in the first car park on the left and follow the sandy pathway to the beach with your furry friend.

To get there to Putty Beach, follow Putty Beach Road to the end. Parking costs $8. Or park for free on Beach Drive and walk along the beach to the end of the beach. 
There's also a campground and a coastal walk that starts at this end of the beach (more later).
Find out more about Putty Beach here.
Bouddi National Park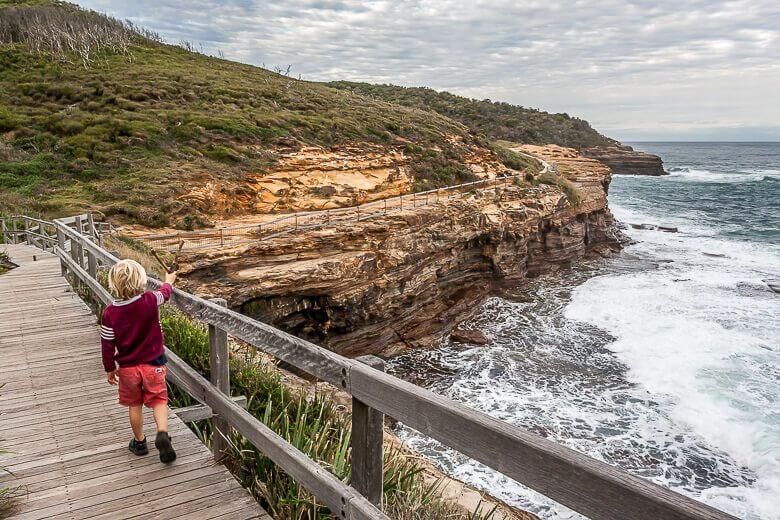 Bouddi National Park is the best place to go for bushwalks on the Central Coast. And it's right beside the beach! 
The best and most popular walk is the 8-km Coastal Walk. If you can only do one walk do this one. The Coastal Walk begins at the eastern end of the beach. 
If you don't want to walk 8 kilometres, walk only to Gerrin Point Lookout and back (2.4 km return). You'll get great ocean views from this lookout! 
Or keep on walking past Gerrin Point Lookout to Maitland Bay (6 km return). Maitland Bay is a beautiful secluded beach. 
There are plenty of other walks in Bouddi National Park that lead to stunning lookouts and secluded beaches. Find out about our 10 favourite bushwalks in Bouddi National Park here. 
Amazing view from Bullimah Spur Track in Bouddi National Park
If you like mountain biking, try these trails in Bouddi National Park:
Rocky Point Trail – 1 km; 30 min; easy
The Bouddi Ridge Explorer – 10 km; 4 hrs; medium, or a smaller section...
Daleys Point Trail – 1.7 km
Strom Loop – 5 km
Macmasters Ridge Trail – 1.6 km
Here's an official mountain biking trail guide. 
If you need to hire a bike, Boat Bike Paddle Hire hires out mountain bikes for $56 per day for adults and $24 for children. 39 Araluen Drive; 02 4360 2958.
Marie Byles Lookout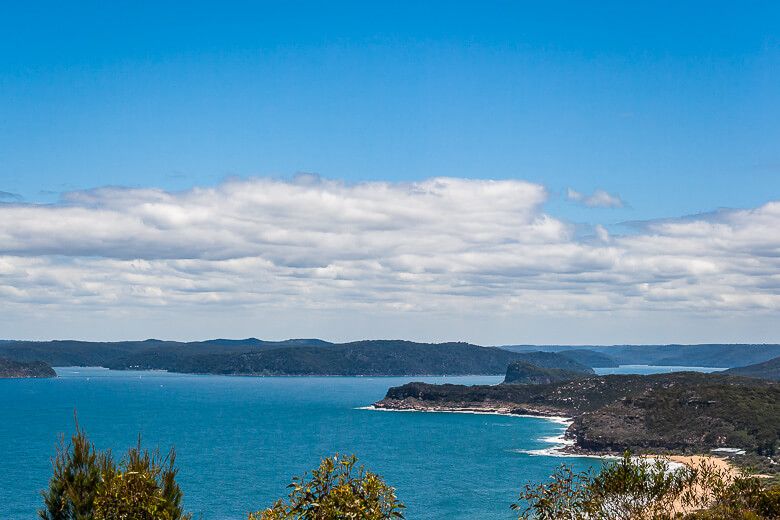 While here, do not miss visiting Marie Byles Lookout.
You can drive directly to this lookout. It's on the Scenic Road between Maitland Bay Drive and Wards Hill Road. 
The ocean and coastal views from Marie Byles Lookout are breathtaking . You can see Killcare Beach and Sydney at a distance. 
Restaurants
Hardy's Bistro is the locals' favourite cafe. Enjoy breakfast, lunch or dinner and a view of the water from the verandah.
For dinner enjoy a nice ambience, delicious food and a great wine list at Bells at Killcare.
Or head to Yum Yum Eatery and have sashimi, tempura and pot stickers while enjoying a beautiful sunset over the bay!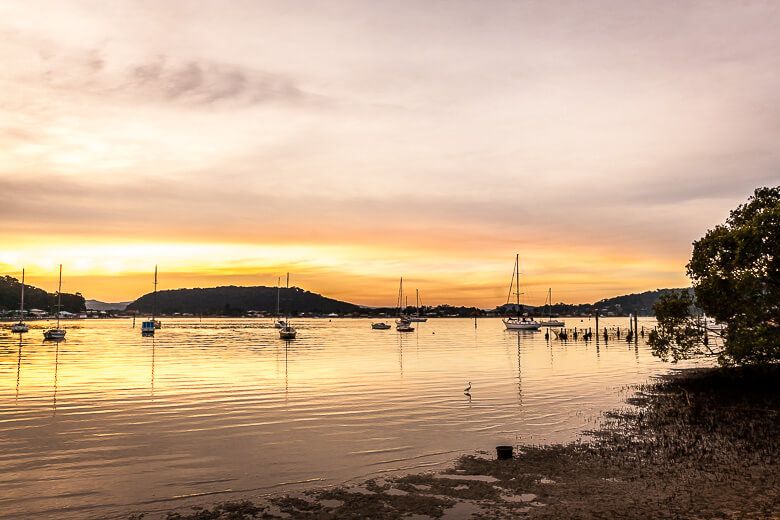 Accommodation in Killcare
You'll find a variety of accommodation options in this town ranging from luxury to holiday rentals to camping.
Most visitors in Killcare stay in a holiday rental. You can search on a website such as Stayz or Airbnb.
If you haven't used Airbnb before, click here to save up to $70 on your first stay.
Here are other great accommodation options:
As one of the most luxurious hotels in Australia, Pretty Beach House offers an unforgettable experience. This relaxing guesthouse is situated in a secluded setting beside Bouddi National Park. It even made Conde Nast Traveler's 2018 Gold List. Check guest reviews and pricing. 
If you'd like to stay in a relaxing retreat and unwind, check out Bells at Killcare. It's located in a relaxing setting near the beach and bushwalks. Check guest reviews and pricing. 
Granny's Cottage is a lovely cottage located at walking distance to Putty Beach and Coastal Walk. Enjoy the bird life and the seclusion. Check guest reviews and pricing.  
If you like camping, check out Putty Beach Campground in Bouddi National Park. There are 20 sites in a natural setting near Putty Beach. Find out more. 
Getting There
Ferry: The Palm Beach Ferry departs from Palm Beach and stops at Wagstaffe, which is 2.6 km from here. 
Car: 1 hr 35 min from Sydney via the M1 Pacific Motorway (F3). 
Killcare Photos