8 Best Things to Do in Killcare 
Killcare and Hardys Bay are neighbouring coastal villages on the Central Coast, Australia.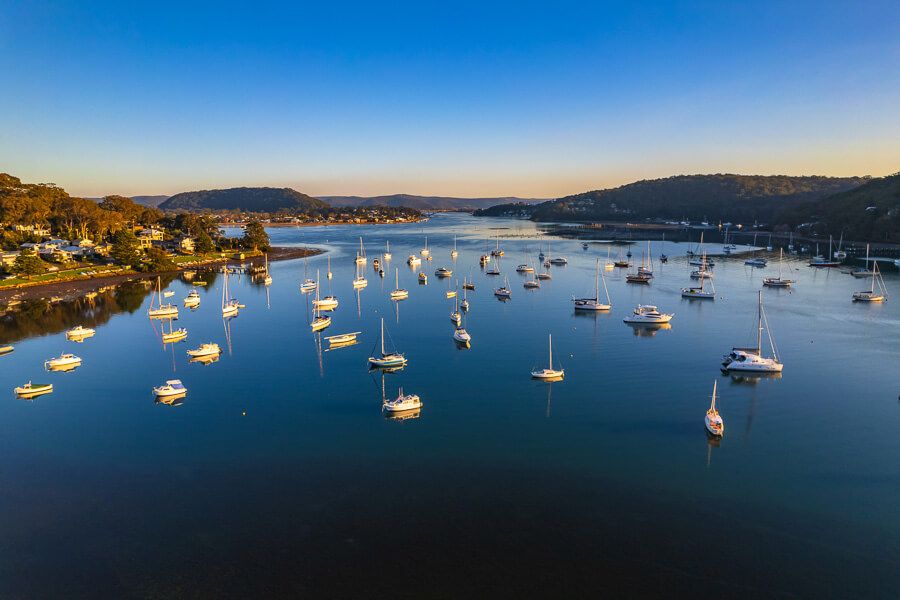 Surrounded by beautiful beaches, bays and bushland, the area is a popular getaway for Sydney siders.
Disclaimer: I may receive a small commission from some of the links on this page. 

Holidaymakers can enjoy beach activities, kayaking, bushwalking and mountain biking. 
Killcare and Hardys Bay is also a great destination for couples wanting to have a break from the hustle and bustle of the city - Bells at Killcare is a favourite coastal retreat.
Besides, great cafes and restaurants are located nearby.
Discover our favourite things to do in Killcare and Hardys Bay.
Things to Do in Killcare and Hardys Bay
1. Swim and Surf at Killcare Beach

Killcare Beach is a 1.6-kilometre stretch of sand that offers picturesque views over the Tasman Sea and Sydney's Northern Beaches.
It's undoubtedly one of the most beautiful beaches on the Central Coast!
Lifeguards patrol the western end of the beach from the September school holidays to April. You can swim and surf and small children enjoy splashing around in the rock pool.
There are excellent facilities at this beach, including a food kiosk, restaurant, toilets, and a water refill station.  The food kiosk serves delicious fish and chips and coffee.
To get to Killcare Beach, drive to the end of Beach Drive. There's a free car park.
2. Swim and Relax at Putty Beach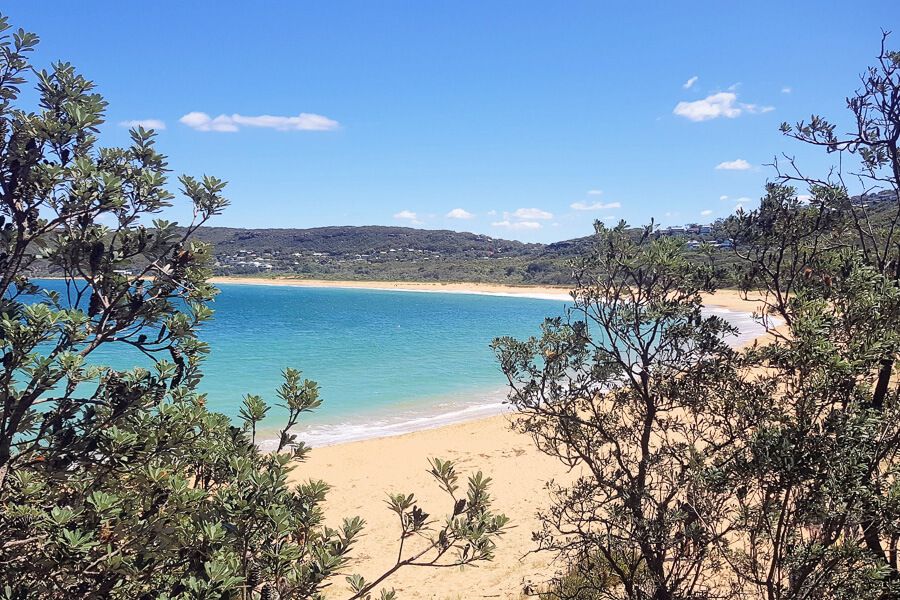 If you prefer swimming in calm water, head to Putty Beach on the eastern side. It's a popular family beach. There's no lifeguard patrol but the Beach is sheltered. Bring inflatables!
Putty Beach is part of Bouddi National Park, so it's untouched. A toilet block and picnic grounds are located behind the beach.
To get to Putty Beach, Drive to the end of Putty Beach Drive. Parking is $8 (national park fees).
Find out more about Putty Beach here. 

3. Hike the Coastal Walk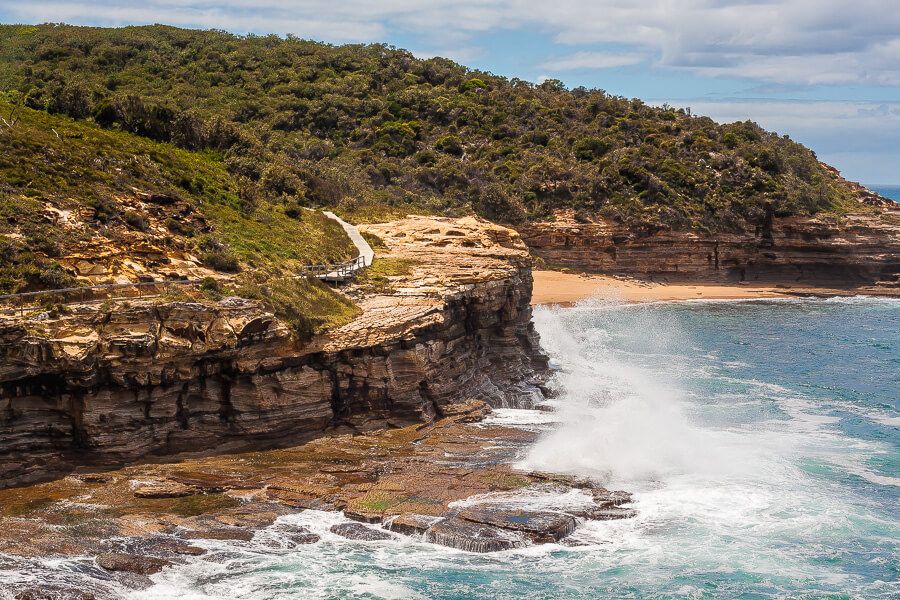 The Central Coast's most famous walk starts right from Putty Beach.
The Coastal Walk stretches for 8 kilometres along the coastline between Putty Beach and Macmasters Beach, and it offers spectacular views.
Don't want to walk the whole 8 kilometres? Then stroll to Gerrin Point Lookout from Putty Beach along the boardwalk (2 kilometres return).
The views from Gerrin Lookout are fantastic. You can see Maitland Bay on your left and will likely spot whales during the migration season.
Continue walking to Maitland Bay if you can (6 kilometres return).
Find out more about the Coastal Walk here.
4. Explore Bouddi National Park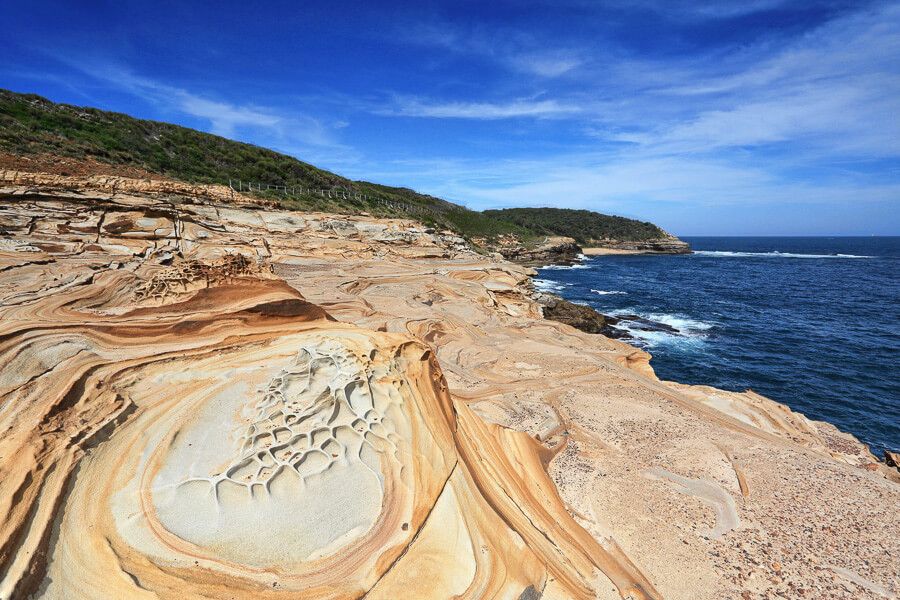 Bouddi National Park surrounds the villages of Killcare, Hardys Bay, Wagstaffe and Pretty Beach.
The national park offers plenty of scenic bush walks and secluded beaches. 
Box Head walking track follows the top of the headland to its tip, where you get sweeping views of Broken Bay and Pittwater.

The Flannel Flower walking track takes you through flannel flowers to Lobster Beach, a secluded beach in Broken Bay.
The Tallow Beach trail descends to another isolated beach and camping ground.
Other great walking tracks are in the eastern section of the national park, including the Maitland Bay track and Bullimah Spur.
Discover Bouddi National Park's best walking tracks here.
Also, there are great mountain biking trails: The Strom and Turkey trails are my favourites, and the Daleys and Rocky Point trails are also popular. Check out the map here.
5. Unwind at Bells at Killcare
Bells at Killcare Boutique Hotel, Restaurant & Spa offers elegant coastal-style cottages on an acreage of manicured gardens. A great place to pamper yourself and get away from it all.  
It makes for an ideal romantic getaway.
Highly recommended is their day spa! The facials and body massages are so relaxing.
This boutique hotel is situated beside Bouddi National Park and is near many walks.
Check out Killcare Boutique Hotel, Restaurant & Spa here.
6. Walk Your Dog on the Beach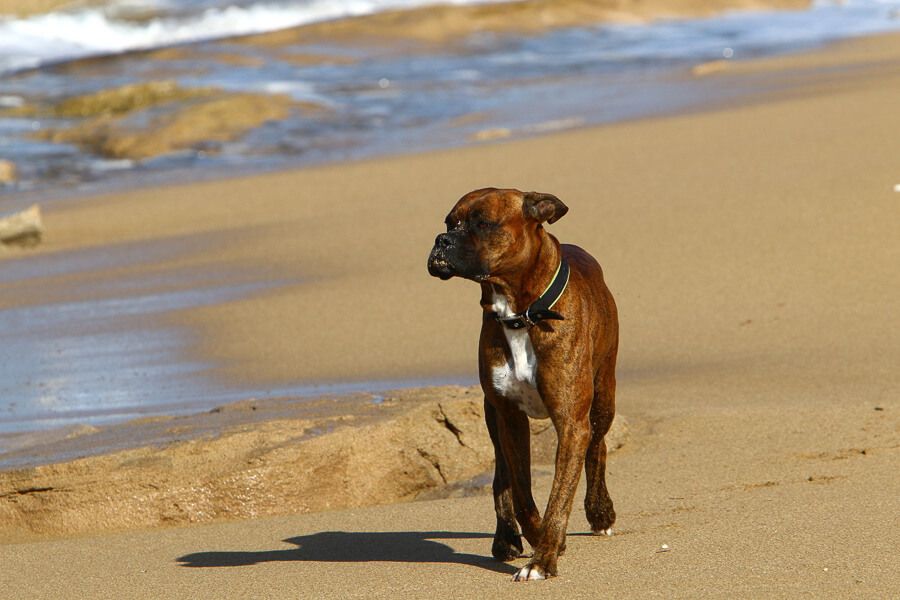 Killcare-Putty Beach is a top dog-friendly beach.
Dogs can run off the leash for 4 kilometres in the middle section of the stretch of sand!
You'll enjoy walking your dog here because the views are magnificent and it's rarely crowded.
To get there, follow Beach Drive and park in the first car park on the left.
If you're looking for a place to stay with your dog, there are excellent dog-friendly Airbnbs like Killcare Weekender and Number 96 at Pretty Beach.
7. Discover Maitland Bay 
Maitland Bay is a gorgeous beach hidden in Bouddi National Park.
You can only access this beach via a bushwalk – there's no road access. A few trails lead to Maitland Bay. They're all great.
The Maitland Bay track is the quickest way to Maitland Bay. The path is steep, but It's well-maintained with plenty of stone steps.  
Find out more about Maitland Bay and the walking track here.
The Maitland Bay track starts from the information centre on The Scenic Road.
You can also walk to Maitland Bay from Putty Beach via the Coastal Walk or from Mount Bouddi Picnic Area via the Mount Bouddi walking track.
8. Admire the View at Marie Byles Lookout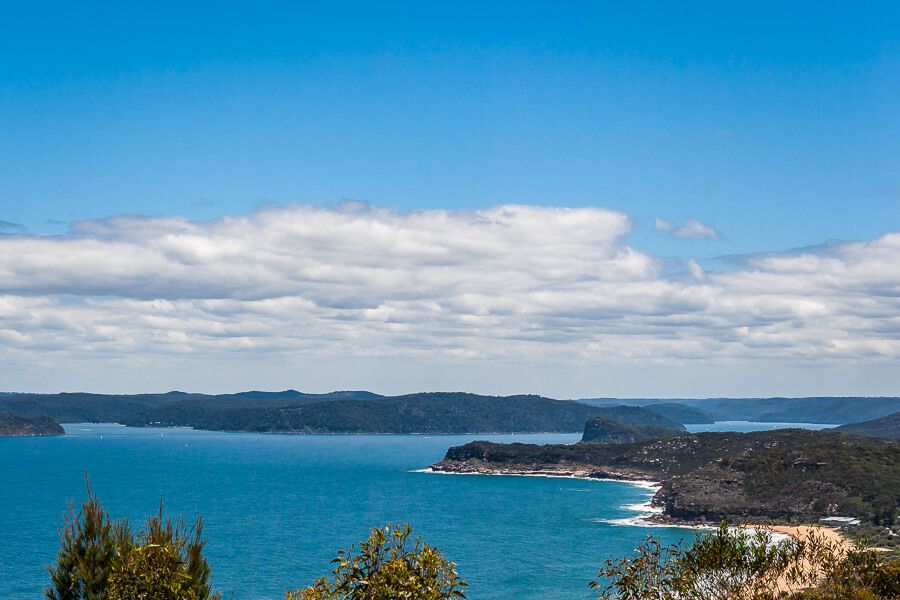 Marie Byles Lookout offers fantastic coastal views. You can see Killcare Beach and even Sydney's skyline at a distance. 
The lookout is easily accessible. You can drive directly to it and there's plenty of parking.
Located along Scenic Road between Maitland Bay Drive and Wards Hill Road. 
You can stop at the lookout on the way to the Maitland Bay track from Killcare. 
Where to Eat in Killcare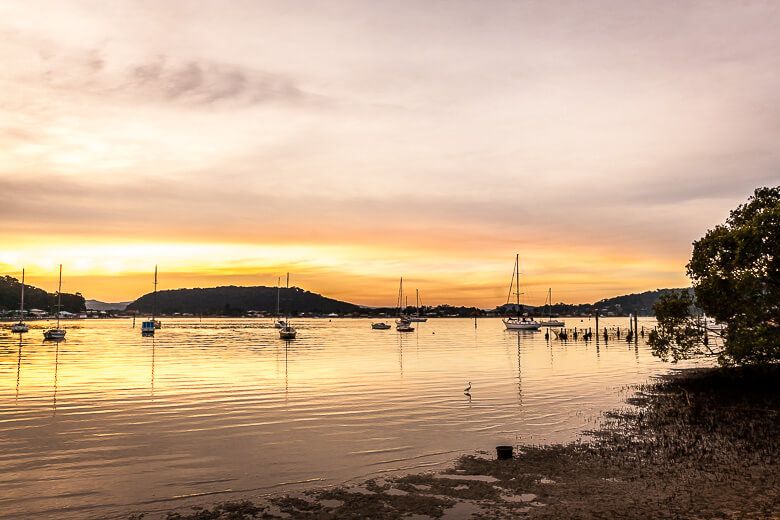 There are many great places to eat in Killcare. Here are some of our favourites. 
The View serves tasty woodfired pizza made with fresh ingredients. You can eat the pizza across the road if you like to admire the sunset – they'll bring the pizza to you! 58 Araluen Drive. 
Hardy's Bistro is the locals' favourite cafe. They serve breakfast, lunch and dinner, and you can enjoy views over Brisbane Water from the verandah. 54 Araluen Drive. 
The Lucky Bee serves tasty food inspired by the streets of Southeast Asia. The menu is seasonal, like steamed pork buns, duck spring rolls and papaya salad. 60 Araluen Drive. 
Where to Stay in Killcare
You'll find various accommodation options in this town, ranging from luxury to holiday rentals to camping.
Here are fabulous places to stay:
Bayscapes @ Killcare is located a short walk to cafes and shops and a quick drive to the beach. There's a massive deck and stunning views over the bay. 
Casa de Pueblo is close to the beach. A great house to share with family and friends. The large yard is perfect for kids and dogs.
Amazing View from the Deck is great for a relaxing stay with your loved one. You'll enjoy the incredible views over the bay and the location close to restaurants and cafes. 
Getting There
Ferry: The Palm Beach Ferry travels from Palm Beach to Wagstaffe, 2.6 km from Killcare. 
Car: 1 hr 35 min from Sydney via the M1 Pacific Motorway (F3).