The Entrance Beach
This post may contain affiliate links. Please read our disclosure for more information. 

The Entrance Beach on the Central Coast NSW is a great beach for families.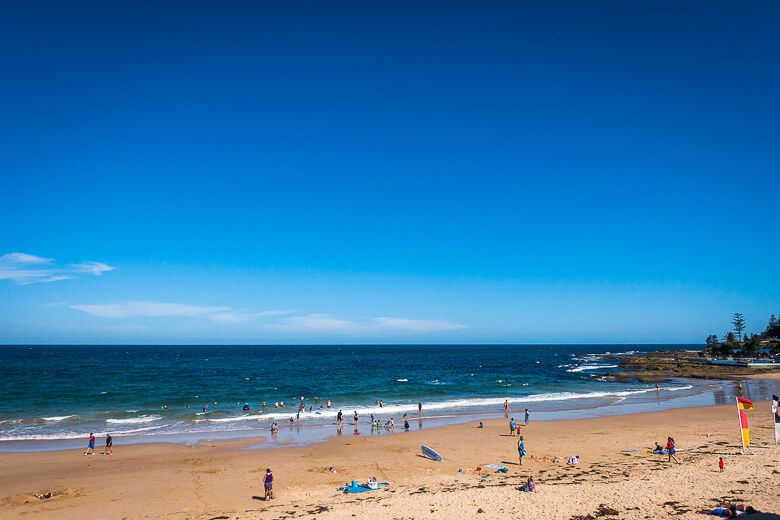 You can swim safely between the flags or in the ocean baths. Also, there are fun kids attractions, great fishing and Pelican Feeding at 3:30 pm.
Come For a Tour...
Let's start at the ocean baths:  
The Entrance Ocean Baths contain 3 swimming pools: a 50-metre lap pool, a 22-metre pool and a shaded wading pool for children. There are toilets and showers and a shaded sitting area.
The ocean baths are a great place to do laps and splash about with the kids. And it's free.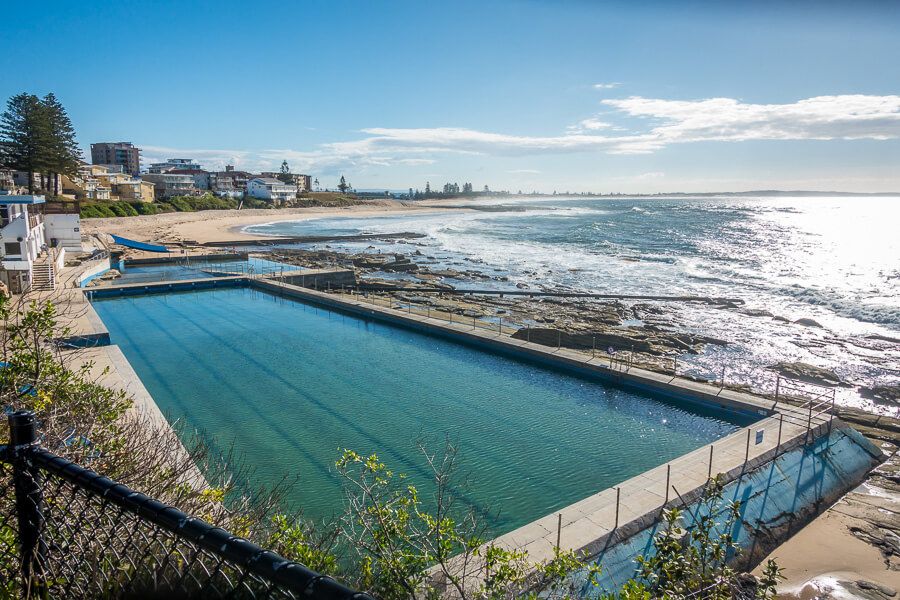 The Entrance Beach:
A bit further up the beach is the patrolled section where you can swim safely between the flags.
Lifeguards patrol the beach from the beginning of the school holidays in September to the end of the school holidays in April.
The Entrance Beach is only small – 300 metre long.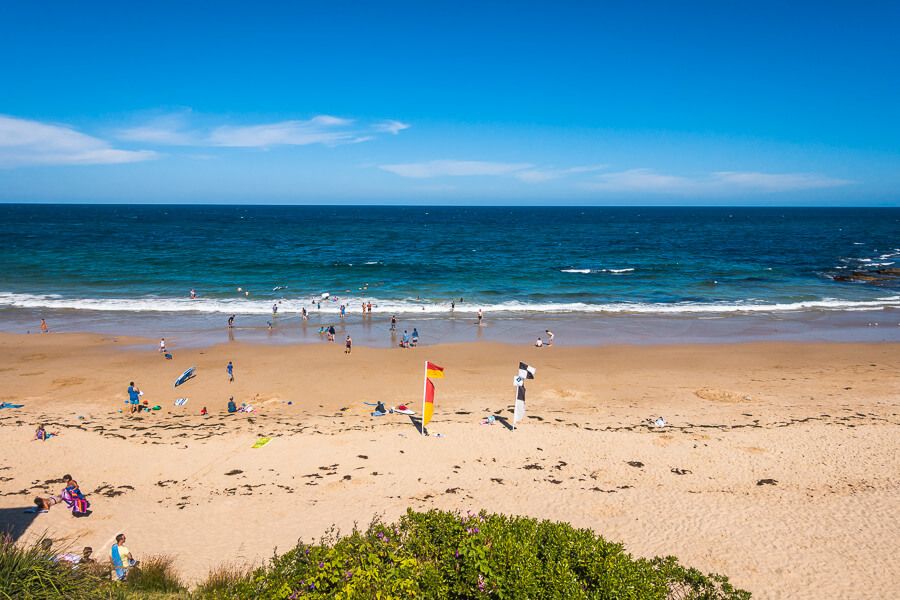 There are several other gorgeous beaches nearby. If you're staying in The Entrance for a few days, visit: 
The three last ones are great for surfing.
The Walk to Memorial Park:
The walk between the beach and Memorial Park is very beautiful. It takes about 10 minutes. Follow the sidewalk along the beach and channel. There are seats and lookouts where you can stop and enjoy the view.
You can see the channel and North Entrance Beach all the way to Norah Head Lighthouse. And there are heaps of pelicans.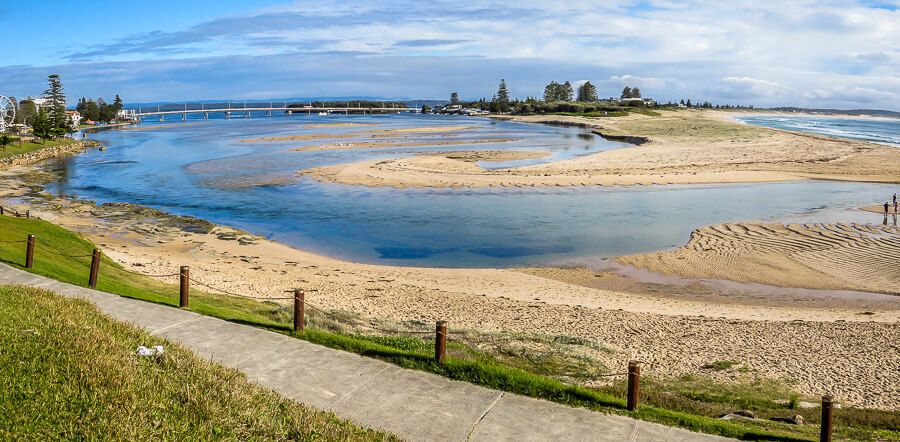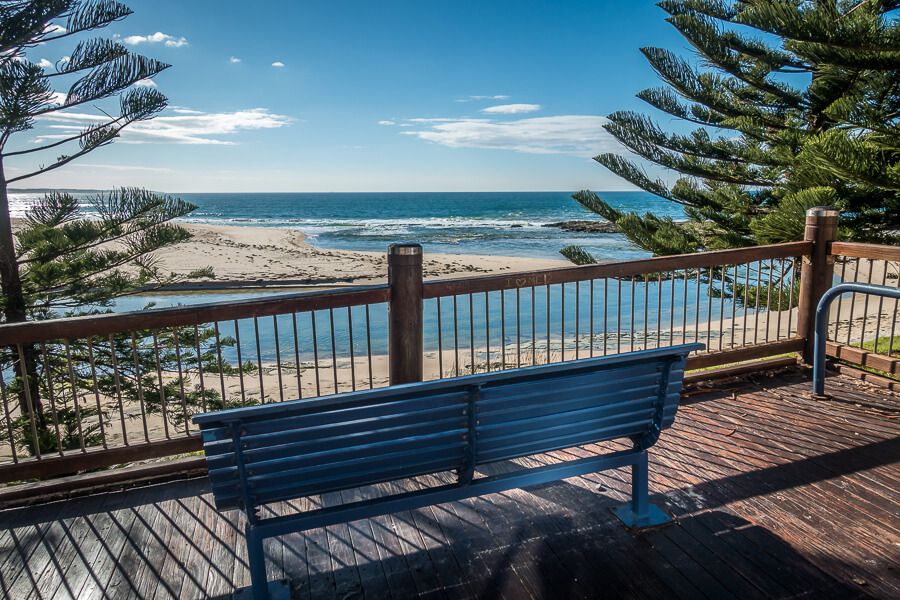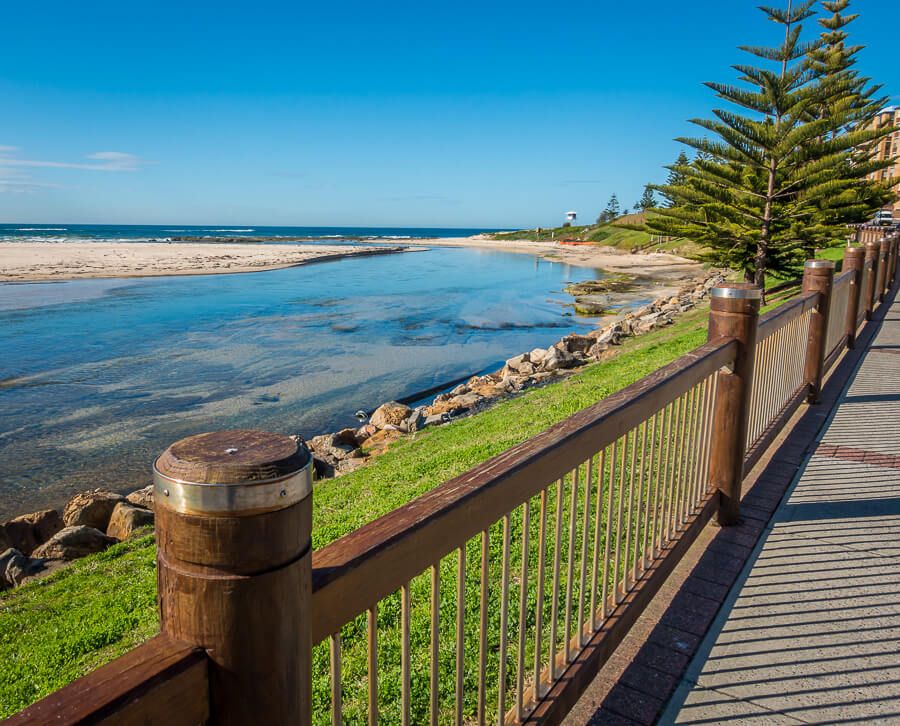 If you like fishing, take your fishing rods. The area is very popular for fishing and prawning.  
Memorial Park:
Memorial Park is very active with children during weekends and school holidays. Here's why…
There are:
playgrounds
water park (Vera's Water Garden)
Ferris wheel
old carousel
little touring train
jumping castles
and more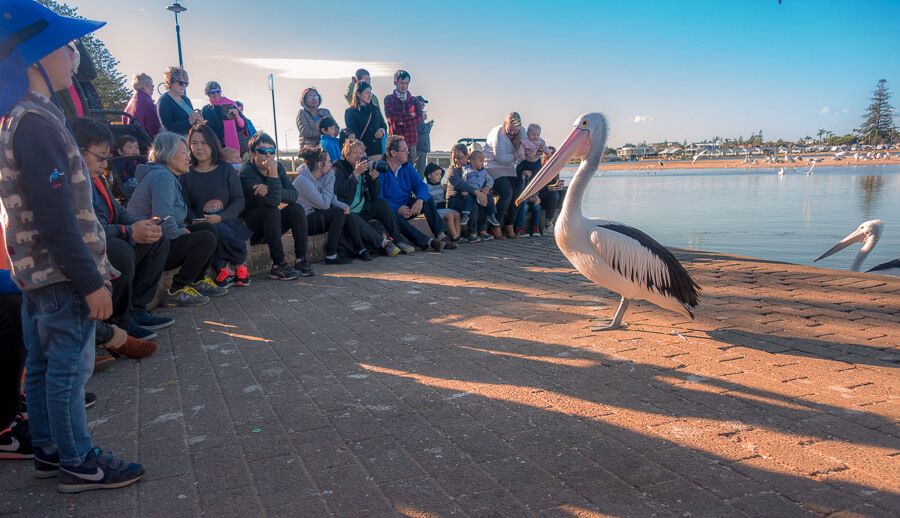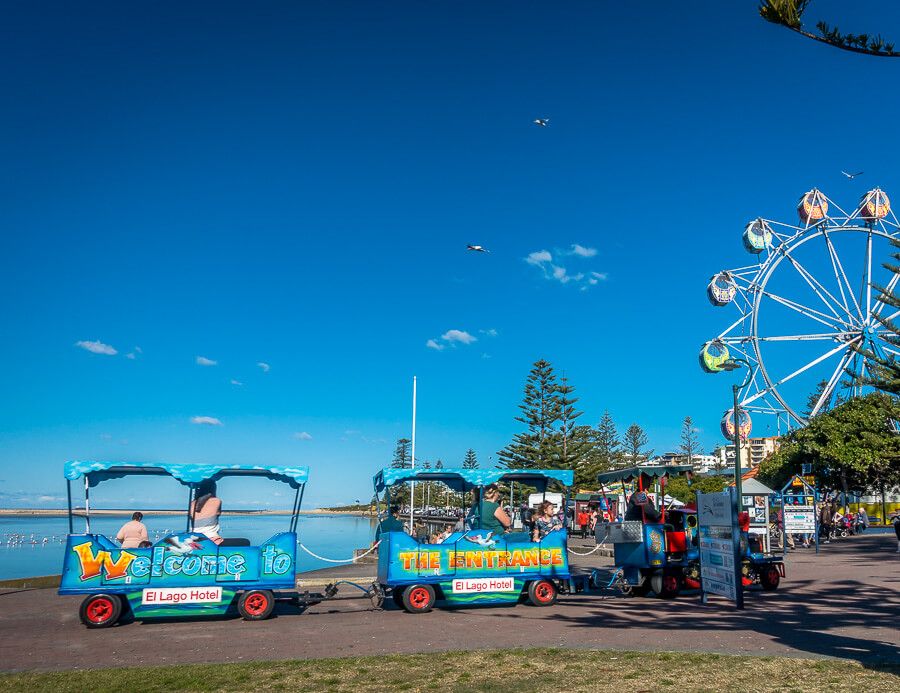 Your kids may want to spend hours in Memorial Park. Our kids certainly did when they were younger. There is a fish and chip shop, an ice cream shop and cafes & restaurants.
If your kids are older, ride a bike along Tuggerah Lake. The cycleway passes past playgrounds and long jetties. There are great views out to the lake, especially at sunset.
You can rent bikes from the automatic bike hire station in Memorial Park.
So The Entrance is well alive during weekends and school holidays. But it's also worth visiting mid-week when it's quiet and uncrowded. You can enjoy more peaceful walks and bike rides.